The tough part of freelancing is getting clients, the toughest part is getting clients on a regular basis to take up freelancing as a choice of career.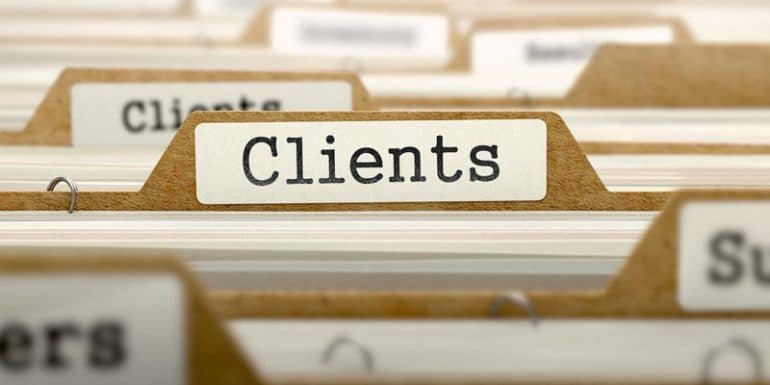 The tough part of freelancing is getting clients, the toughest part is getting regular sources of clients to take up freelancing to the next level.
So can freelancing be considered a stable choice of career in the first place?
Is Freelancing a Stable Choice of Career?
The answer to this question will depend on whom you are asking. I believe every developer should consider freelancing because it is not only a stable choice of career but more importantly it is also a satisfying choice of career.
You work from home, you have time for your family, you choose whom you want to work with and when yada yada and the list of such freelancing benefits are long.
Freelancing is a good choice of career but it also needs clients on a regular basis. If you aren't able to find clients consistently, you aren't going to be a stable freelancer.
I get so many clients that I have to reject them more often.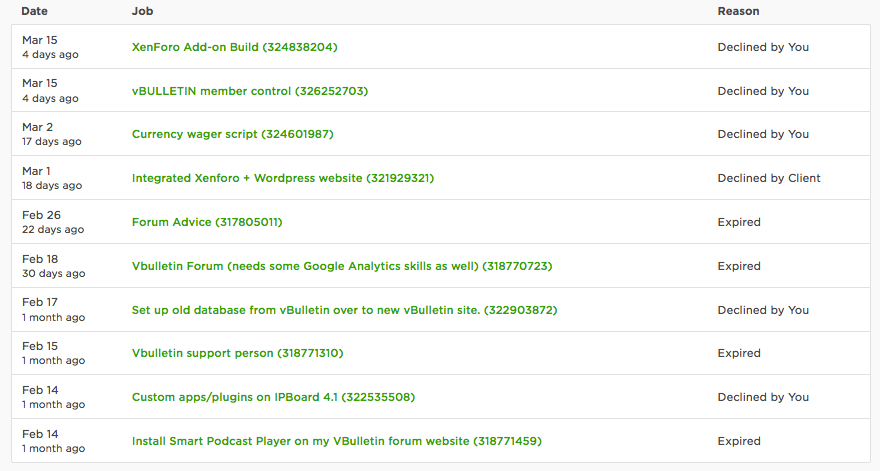 So let me share how I manage to have more than one source of stable and regular source of clients.
How to Have a Regular Source of Clients?
Every freelancer is looking for clients. As more and more developers opt to freelance, it is getting tougher and tougher to get started as a freelancer.
When I started things were much easier than they are today. You can't time travel, so the next best opportunity is to start today rather than to wait till tomorrow as there will be more freelancers tomorrow than they are today.
If you want to start today and want a stable freelancing career, it means you have to do things a lot differently than someone who started a few years back. So here are a few things for you to consider
1. Employer as first Freelancing client
More and more employers are trying to hire a workforce that doesn't need the costly real estate space of the office.
Look for an option where if your employer allows you to work from home or has an option to work part-time. In either case, you will have extra time to work for freelance clients. Moreover, it will provide have a stable source of money for your basic monthly expenses.
Work from home doesn't mean you work less for your employer but it means you save time on the commute and have work extra hours to build a freelancing career.
If your employer doesn't allow to work from home or accept you as a part-timer, switching a job is also an option. You don't need to work with a company for few years before asking to work from home or part-time. You can clarify in the interview of how and why you prefer working from home or work part-time only. If large companies do not allow it, look for a job in a small startup.
2. Don't Underestimate Freelancer/Upwork
When I started freelancing, my main source of clients was Elance (now Upwork) and as of today one of my main sources of the client is Upwork.
Once you are in a global market place, you have to be competent more on quality than on price. However, if you prefer to be in the price competitive technologies, you can have a tough time finding clients from such freelancing marketplaces on a regular basis.
If you assume that creating an account on Upwork and just copy-pasting few dummy sample links in your proposal will get you your first paying client, you are doing it all wrong. You have to build your Upwork profile, Write Custom Proposals, and work your way out of the proposal rejections.
3. Do Some Free Work
Developers aren't ready to work for free but they are ready to work for the rest of their life at cheap rates.
Which one will be easier?
Build a sample and email it to a potential client.
Bidding endless hours on Upwork and hoping some client hires you.
Everyone will say the first one easier but the question is how to find a potential client?
If you are a web developer look for a site that you can improve on or look for clients on Upwork who has shared their website improvement requirements. List all the improvements that need to be done along with how they can achieve the same and email it to them using the contact option available on the website as well as submit your proposal on Upwork.
There are high chances that you will land up with your first client much faster than you can ever imagine.
If you are an Android developer, you can follow a similar process of making an Android app compatible with the latest Android version or follow this process I shared here.
If you work in a CMS like WordPress or Open cart, look for a plugin that the client uses that you can make it better. Do it and submit that plugin for free and then let the webmaster know how your plugin can make their life simple.
It is better to work for free than to work at an undervalued price.
4. Synergize With Other Freelancers
Do not consider other freelancers as your competitors. There is too much work for every one of us. So once you treat them as your ally than your competitors, a lot more can be done.
Some of the examples of being an ally with a fellow freelancer can be
Complete end to end solution. For example as a developer, partner with a designer to provide a complete design and development services.
Or partner with a seasoned freelancer where you can work for him as a ghost freelancer.
Ghost freelancing may not be fruitful for building your reputation. However, it can definitely help you with a constant source of money without a need to hunt for clients and can provide you much-needed stability to your freelancing career.
If you don't know any freelancers personally, look for freelancers meetups in your area.
5. Blog (Or at-least create content)
If you aren't blogging (or simply creating content), you are leaving too much money on the table. It is a very common mistake among Indian freelancers.
Developers are often stuck at some point or the other trying to get things done. They use Google to find a way out of the issue using multiple resources. But you aren't the last person on this planet to face this issue and others will have exact same issue.
If you share a solution as content on your blog or create a video for such an issue, it will fetch traffic who are looking for what you have already done. Some solutions may be complex for your readers (or viewers for video) to do it themselves and they may hire you to get it done.
It may not work overnight but over a period of time, you will have a good source of clients coming from the content you have shared in the past. Your content can help you fetch clients instead of you trying to hunt for them.
On top of that, you can always use your content as a reference in Upwork proposals to project yourself as an expert.
Also read:
How to use a blog to get a good source of regular clients. Why it is a great marketing tool for a stable freelancing career
6. Reference / Word of Mouth
If you provide good service to your clients and maintain a professional relationship, they will be happy to refer their friends and colleagues to you.
It is one of the best ways to land new clients without doing any work to fetch them and more importantly people trust personal recommendations more than anything else.
The main source of a constant client for me is a reference from my existing clients and it is not only a continuous source of clients but it is the best method to fetch high paying clients.
7. Existing Contacts
Don't disregard friends or relatives as potential clients. There is no harm in approaching them for what you do. Many very small businesses are looking for technical help and if they don't approach you doesn't mean you can't approach them.
There are small businesses that are trying to set up a website online. If you can help them, they will be more than willing to pay you for your services.
Also read:
Freelancing isn't all about writing a proposal on freelancing sites and wait. Alternate channels can get you your first client that one needs
8. More than one source of client
Don't rely only on sites like Upwork only and also focus on other mediums to grab clients.
Have a blog where you share what you do to help others as well as generate more clients. It can help you write when you have time between projects as well.
Release code to "General Public Licence" if you can for what you have done for a client. Make sure you have the copyright to share or have asked the client about the same. That way you can be contacted from multiple sources for work.
I have done that for vBulletin when I used to develop for vBulletin where I released plugins at vBulletin.org and that helped me propel my freelancing work on vBulletin. It not only helped me to grab clients' work directly from the site but it also helped me to serve as sample work and provide an edge over other freelancers to grab projects.
I have done similar things for WordPress where I released plugins for functionality that I thought would be worth sharing with others. Some plugins worked and some just did not. Moreover, I also did the same for XenForo.
Here are many ways to get new clients
9. Delegate
As you are working on some project, you cannot work on other projects as you have limited time in a day. You can let the client know about the scenario and can ask if you can get the job done by others. It is you who would take complete responsibility. Still, let them know you are personally not doing it. So that way you gain the trust of your client as well as can get the job done for you.
Many freelancers get the job done by others without letting the client know about it. However, I don't like to give the impression that I am working for them when actually I am not.
I have many long term clients who want me to get their job done by others and they are quite happy about it. They want me to be taking responsibility to get it done.
Many clients don't want to be doing it this way. So it's ok to let them know that you are too occupied to get things done on time. They can hire other developers. It's ok to say NO to clients than to just keep them in the dark that you will get things done someday.
10. Part-time job
You don't need to be all of a freelancer in one go. You can always opt for some part-time jobs as well.
Get a job in a small company where you can work for some hours and get paid for it. The idea is to manage the basic needs right away so one can build a freelancing career.
If you cannot get a part-time job, get a job that only needs 8 hours only. You don't need to be doing too much overtime or is not draining mentally. Also, make sure your job location is not very far to take up too much of your time commuting. That way you can get a lot of extra time to build on your freelancing career.
11. Long term projects
I am always looking for short term projects as my main focus is not doing freelancing as full-time. It does not mean I don't take up long term clients. However, I try to keep them few and far in between to help me focus on blogging as well as other aspects of my business development.
If you are looking for freelancing as a full-time career option, make sure that you are looking for long term clients.
Final Thoughts
Clients are bread and butter of freelancers. So don't leave any option untapped to find new clients. You never know how it can be the next good source of regular clients for you.
Don't be driven by money
I know the underlying need is always money. However, it should not be the only driving factor when you are working all alone. Freelancing is not all about money.
You can always put an upper limit on the amount of work you will do for clients. Once you have reached your target look for other business opportunities.