If sites like Elance decides to move on, make sure your freelancing career does not and you can adapt to the new platforms like Upwork easily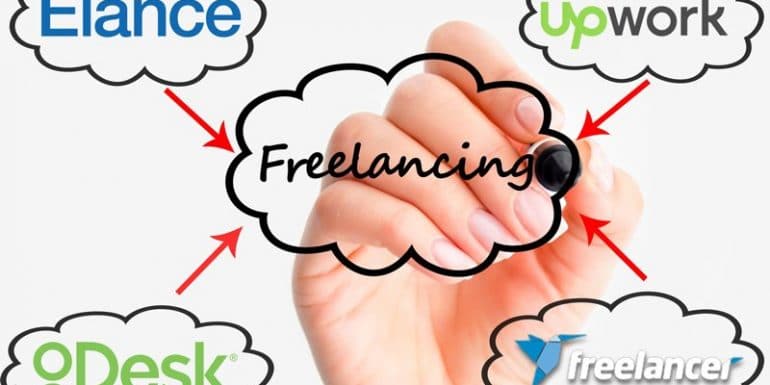 Elance is closing for new clients, and every one of us has to move over to Upwork. Elance was a significant source of new clients to me in the last five years.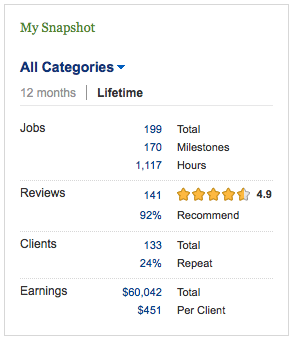 As I started to have more regular clients from my blog, Elance slowly became a significantly small source of new clients to me, but I used to get some work Elance almost regularly.
Those small work from Elance stopped, but that did not impact me much. However, as I discussed the move from Elance to Upwork with some of my friends, peers, and other freelancers who have now been working on Upwork from Elance, the consensus is Upwork is not up to the mark to Elance.
On top of that, when many platforms combine like in Upwork, Elance, and oDesk combining. There will be more projects and opportunities for sure. However, the flip side is there will be more freelancers as well on a single platform, increasing the competition for a job. It can prove to be tough for many freelancers.
Upwork is a Better Marketplace than Elance
There was a consensus among those that I discussed that Upwork is not as good as Elance and is more like oDesk.
So I thought of giving it a try instead of just assuming it does not work like Elance.
My conclusion is opposite to what I was told. Yes, I agree the functional aspect of Upwork is a lot harder and time-consuming than Elance. However, as we get used to the working of Upwork, it will become easier. However, on the projects, it is quite the same or even better than Elance.

I managed
New clients: I applied for some projects that I found I can do. So I managed to get quite a few new clients.
High paying clients: I manage to grab high paying clients who were looking to get things done fast.
Long term clients: I also managed to have a couple of long term clients.  I am working for them currently.
Clients looking for quality work: There were some clients where I couldn't start immediately. Surprisingly, they were even ready to wait for me to start in a few days down the line.
So I started to discuss with peers again to find what they have been doing, why I can get things moving on Upwork very fast, whereas they find it tough.
How to make a Swift Move from Elance to Upwork
So here are a few things I think you have to keep in mind when applying for new jobs on Upwork. However, it is independent of the platform. Be it Elance or Upwork or any other platform of your choice.
1. Complete an Upwork Profile
The first and foremost aspect to success on any freelancing site, including Upwork, is, you have your Upwork profile complete and ready for the clients to hire you.
Moreover, if your Upwork profile is rejected, here is how you can get your Upwork Profile Approved.
2. Apply like a Pro
The first and foremost thing when applying for any project is to let the client know you understand his or her requirements and then write the proposal using a template to help the client understand you know what you are talking about.
Let's say the client is looking for search functionality, and you can always quote it for a smaller price. Still, then you have to understand if it is as simple as putting the like operator in a search query, or it also needs ordering of the search results based on the search term weightage on the content being searched.
If you have doubt, ask before putting a price to it, or if you are putting a price tag, make sure you make it clear what will be included and what may not be as per your understanding of the requirement.
Here are some of the Upwork proposal templates and samples for you:
3. Understand Client's Schedule
I always check the delivery estimate of the project that the client is expecting when I apply for it. Be it on Elance or Upwork. If I can't achieve well within the timeframe, I normally avoid it.
Similarly, if a client insists on an estimate, I let them know the price but then let them know that it is not feasible for me to get things done in the stipulated time because of my other commitments.
It helps me build trust with clients as well as get the timeline that is suitable for me to work and maintain quality.
Also read:
As a freelancer, you need to make sure clients are at ease when working with you and you build an lasting business relationship
4. Understand the budget
At times you are not able to get things done at a price that the client is expecting, and you have to respect that.
If you ask me to design a website, I will never be able to deliver anything for $200, but then if I am looking to redesign my website, I may be able to get a decent design for less than $200 as well.
Clients can have a low budget, and so it is ok to suggest to them alternative solutions where you cannot deliver within the expected budget.
Also read:
Price isn't the only factor in a proposal but is an important factor. So, to price the proposal to perfection and win clients
Conclusion
Under promise and over deliver within the timeframe with quality. It will be wonderful for you to make a move from Elance to Upwork.
It is not always about the handsome dollars that you see in the screenshots, but it is about the relationship with your clients that you cannot have a screenshot for. Aim for a relationship where you have a client for the rest of your life.