12 advantages of freelancing from the point of view of a developer freelancer who has been working from home for more than a decade now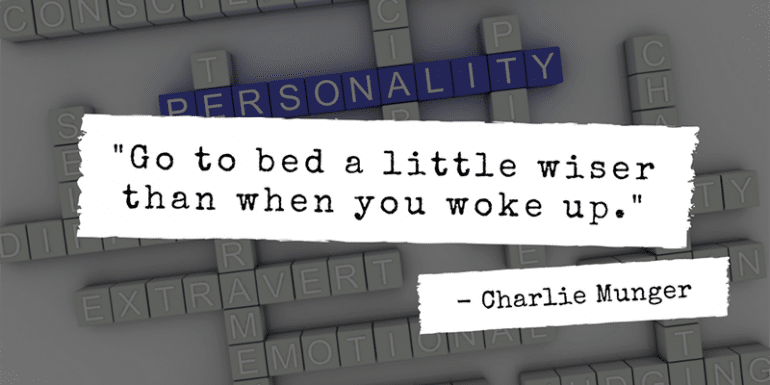 The best part of being in the digital era, one can be a freelancer. There are so many advantages of being a freelancer that I refuse to give up on freelancing.
Back in 2002, when I was in college, I was working on some homework help type of projects. But the most significant barrier to being a freelancer right out of college was, you couldn't withdraw money from PayPal to an Indian bank account.
All we can use it for is paying for hosting fees and other stuff online. The scenario is different today. At times, I have found the amount hitting my bank account the day after the client sends me a payment and that too, without me even requesting a withdrawal.
So it is that much easier to freelance, but it also means the environment is more competitive. The struggles of freelancers have moved from being able to freelance to be able to choose the right path in freelancing.
Still, I will re-iterate – the best part of being in the digital era; one can be a freelancer.
So Let's discuss the typical advantages of freelancing the way I like to put it.
Also read:
How to start freelancing right now - The steps I followed amid the 2008 financial crisis to quit my high paying MNC job as a developer
Advantages of Freelancing
During a financial crisis working as a C# developer, I quit my high paying job in an MNC to be a freelancer.
I envisaged some distinct advantages as a freelancer that I didn't see it coming working for others.
After a decade and earning a fortune doing freelancing, I can clearly say I took the right steps.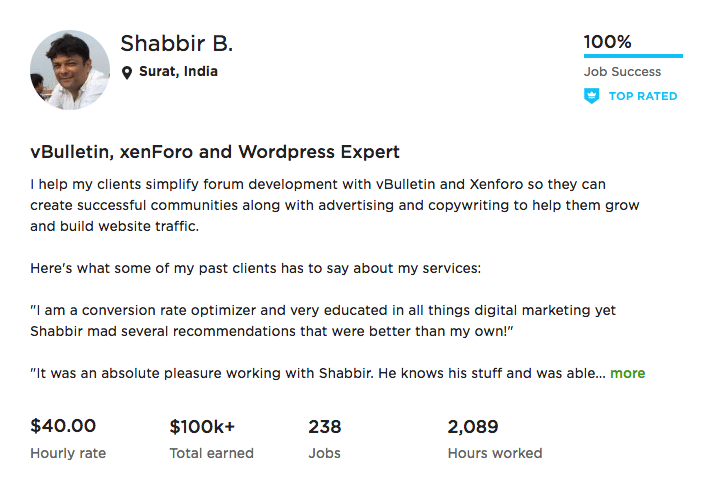 So here are ten advantages of working. I see working as a freelancer for a decade.
1. Full Control over My Career Choices
I decide what type of work I want to do when I want to be working, how and at what price. Set my working hours, and the day I am not willing to work becomes my weekend.
I switched three jobs in the first year of my career. The main reason was, I wanted to choose the technology I enjoy more, and it was C++ systems programming. You can read about it here.
In my last job, I was moved from C++ to C#, not because I wanted to but because the project demanded. No harm in making that move, but it wasn't me who made a move, but the seniors decided it for most of the team members.
They made the right move in terms of technology, but the project I was working on didn't convince me. I wasn't sure why we were working on something that doesn't help improve the customer experience.
As a freelancer, I can move in the direction I find will help me grow. I can today blog about freelancing, investments, or anything else.
2. Make a Lot More Money
I am not a very money-minded person, and I believe money isn't everything. However, people judge success and failure based on your bank balance.
We live in a society where if you are judged majorly on one parameter, you have to make sure you are up for it. Otherwise, it can disturb your lifestyle in many ways.
When working in a job, you make a fixed amount of income every month. As a freelancer, the more I work, the more I earn. I control my profits and loss.
If you are working for an employer in the IT industry in India, you have to work more for the same pay. Moreover, you can still expect feedback on ways to improve yourself.
I started making a decent income just after one year of being a freelancer. Even more than some of my colleagues who were in a much higher pay band in the company. My manager's salary wasn't known to me then, but rest assured, I make a lot more than what he may be drawing salary now.
Also read:
How to start freelancing right now - The steps I followed amid the 2008 financial crisis to quit my high paying MNC job as a developer
3. Can't Fire Yourself
If you lose a job, it may mentally tough to find a new one. As an employee, you have a one-point failure. If the company you are working in takes a hit, you can lose your job.
As a freelancer, you have multiple projects going at any given point in time. So if one goes down, it's not as big a deal because you don't have all your eggs in one basket.
As an example, I had Go4Expert.com making so much money for me at one point in time. I couldn't keep working on the site, and slowly, it started taking a hit. Because I had clients to fall back to, it didn't have a significant impact on my financials.
Similarly, even if I lose a big client, I have others to fall back to. There may be an impact, but one can always come out of it much more comfortable.
4. Give a Raise More Often
You don't have to wait for a year-long to get a raise. The best part is you can give yourself raise just about anytime.
If you feel you're worth more money per hour, just up your quote for the next client work. In the first eight months of my freelancing, I doubled my hourly rates in three small tranches.
There are many other ways to get more income as a freelancer without raising rates.
5. More Time With Family
For a developer in an Indian IT company, you are bound to return late at home. So family time is from weekend to weekend.
As a freelancer, you can spend more time with my family. There is no better advantage of freelancing than spending time with people who care.
When I was working as an employee, I was also trying to build my sites. It led me to very little time for my family. I did miss my kids' very early childhood, but I am trying to make it up for them now as a freelancer.
Moreover, there isn't any office politics to deal with.
6. Take Long Vacations
No rule says you can't carry a laptop with you and work on vacation.
I used to carry my laptop everywhere in the first few years of being a freelancer. The time was when I was trying to build my reputation. The reason I took the laptop wasn't working but mainly to check emails and be there for any significant mishaps.
Slowly I started going on mini-vacations without laptops. In 2017 and 2018, I was on a month-long vacation, even without a computer. I am not sure if an employee can plan a month-long vacation.
Moreover, as a freelancer, you can have working vacations or work from the beach of Bahamas (if you can work amid such distractions BTW).
7. No Legal Bonds
As a freelancer, you are free to work only for an hour and then say no to the client. You don't need to make an upfront commitment on how many months you will work at the same place and at the same price for getting hired.
8. Eat Hot Lunch With Family
Eating lunch at home not only saves you a lot of money on daily expenses, but it is the best thing that can happen for your health. It is by far the most precious advantage of freelancing.
9. Get Paid For Learning
If you want to learn something new in an area, your employer isn't working. Then you are all alone.
As a freelancer, also the situation is the same. You still have to learn it on your own time, but at least you will find clients who may hire you for your partly acquired new skill to help you become a pro.
As an example, I didn't learn PHP in my curriculum. As an employee, I was into Visual Basic 6 and C++. Today I am a PHP developer with knowledge of vBulletin, XenForo, and WordPress. I learned those technologies, but one can't learn to be a pro. Slowly over time, when working in those technologies, one can become a pro.
As an employee, some of my colleagues wanted to move out of C++ into web programming. However, as an employee, it was tough for them because our company wasn't anywhere related to web development, and if they switched jobs, they had to take a massive salary cut.
10. Time Freedom
As a freelancer, you prefer
Working at night and spend the whole day sleeping, no problem.
Working 4 hours a day, no problem.
Taking off in the middle of a week, no problem.
You are in control to decide your working schedule.
Often freelancers take the time freedom as – working more to get paid more. Such drift is extreme and very hard to resist.
For the sake calculation – say the monthly expense is ₹50k, which is close to $800.
At an hourly rate of $20 with 40 hours per week of billing, you will make $800 per week or $3200 per month, which is four times the monthly expense.
So now one has a couple of options.
Slowly increase the hourly rate by doing the same thing at a much faster rate for an over some time.
Work fewer hours per week and use the extra time for self-improvement in new technology and charge higher than the current hourly rate. As an example, WordPress developers can switch to Swift programming for iOS and get paid a much higher hourly rate.
Don't focus too much on the billable time, and try to work less for clients. Use the extra time for self-development as a freelancer one should live by this quote of Charlie Munger.
11. Location Freedom
The next thing I love about being a freelancer is the freedom of location. I don't need to be at a particular place to earn a living.
I moved near my hometown in 2015, and yet there is no change in what I do, my clients, or earnings. I need not worry about getting a job in the new place I want to relocate.
It's also true for an office commute. Some of my colleagues in Kolkata used to travel 3 to 4 hours daily for an 8-hour job in an IT industry. He is working for 12 hours and being paid for 8.
I do agree one can't always live nearby the workplace for various reasons, but I don't see one single reason why anybody can't bring the workplace where they live.
12. Client Freedom
If you don't like your boss, you can switch jobs, but many switches often don't look good on the resume. I never gave it a damn though and changed thrice in the first year itself.
As a freelancer, you are free to choose whom you want to work with. If you don't like a client, you can say NO.
There are clients where I didn't like their approaches, and I didn't work for them more than once. I have the freedom to be my boss and decide with whom I want to be working with.
I intentionally kept this point last, but this is by far the best advantage of freelancing, you can say NO to a client. You can't tell a NO to a project manager.
I get offers which I can't take up due to my other commitments, and so I just say no thank you to them.
Saying NO isn't easy, but every freelancer has to learn to say NO.
Final Thoughts
There is no hard and fast rule to not work more for more money. I did it as well. I worked a lot for my clients, and blogging took a backseat when I needed funds for the purchase of a house and an office.
The point is, it shouldn't be the only motive, or it shouldn't be the motive for a very long period.
Invest in learning something new and do not freelance only for the sake of higher pay and more money.
Do you still want to be doing a job? I will suggest you should consider being a freelancer. Start with these freelancing marketplace, especially Upwork, to test the water. Get an Upwork profile approval, start sending good proposals, and work on getting your first client on Upwork.