How to use a blog to get a good source of regular clients. Why it is a great marketing tool for a stable freelancing career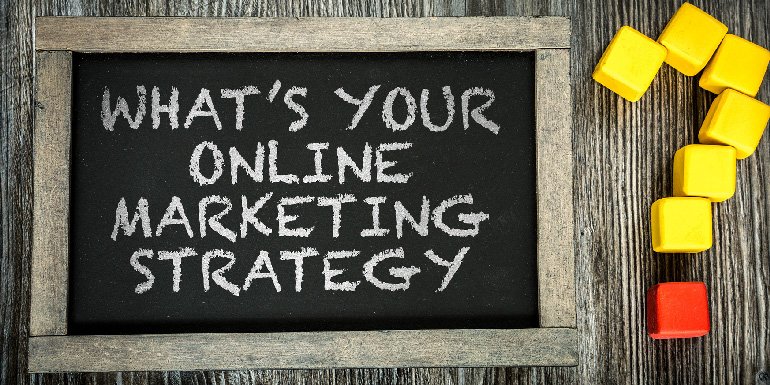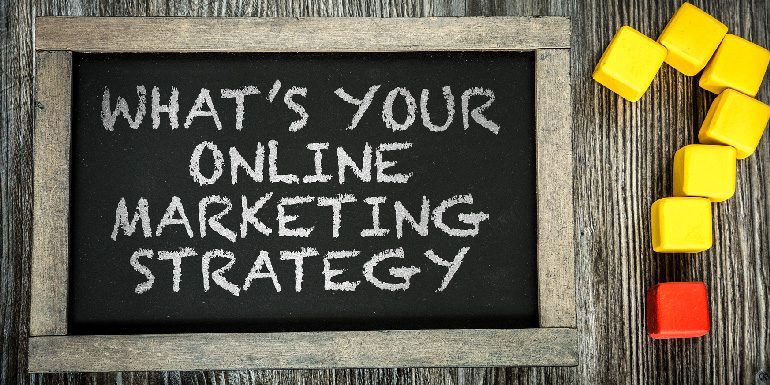 A blog can be a good source of clients for developers. If you can write about the common problems and their solutions in your niche, it can fetch you long-term clients from your blog for your freelancing business.
The priority for new freelancers is always to get clients. Naturally, the path will always start with the freelancing marketplaces like Upwork. It is indeed one of the better ways to start freelancing. But one must remember it isn't the only source to get a regular source of clients.
As a freelancer, having more than one source of clients can provide the needed stability to your freelancing career. The other better way to get a long-term high paying client for me has been my blog.
Building a blog won't be easy but the benefits of a blog, in the long run, outweigh everything else. Building assets aren't easy. Blog is an asset to you. A quality blog can help you get the much-needed base that any freelancer or an online entrepreneur needs.
Why New Clients With a Blog?
I always recommended developers to start freelancing early (as early as in college or at least alongside the first job) and have a blog and a website and here is why:
1. Blogging Builds Trust
Upwork is a freelancing marketplace that works well for me, but I still build my blog because it reinstates a trust factor in clients I send the proposal on Upwork.
It becomes much easier for me to win clients.
The only factor that will differentiate the successful freelancer from not so successful ones is being able to build trust.
The only thing clients know about freelancers from your online profile and samples.
The blog helps build trust among the clients when they can see the things done by the freelancer or read about it.
A blog not only establishes your expertise in the subject matter. It also allows clients to get a quick overview of other areas of your knowledge.
2. Project Bloggers as an Expert
The best part of being a blogger is, you are seen as an expert on the subject matter.
The critical aspect is, if you have a blog and prefer sharing content regularly, it will make you an expert in the niche.
As a blogger, it is easy for a freelancer to become an expert. It is one thing that can give you the much-needed edge over other freelancers for sure.
3. Connect With Like-Minded People
Every time you publish a new blog you generate an opportunity to grow your online business. Moreover, it helps readers find who you are and a chance to convert them into a client. But everyone who reads your blog may not be a potential client. There will be readers who want to connect with you purely for your opinions and ideas.
As an example, a PHP developer blogging about WordPress. One can connect with potential WordPress clients but also other WordPress developers who may be looking for what has been shared on the blog.
Once you are connected with like-minded people, it can open up many synergy opportunities.
Let me share my example here: My post about optimizing vBulletin brings in many potential clients for sure, but then it also helped me connect with other vBulletin experts. If I am stuck at some point, I can take help from them. Or even outsource some part of the work to them.
Recently, when I was looking for writers, I hired them from my BizTips readers themselves.
So, blogs not only helps you build clients, but it can also help you connect with like-minded people and assist you in more than one way.
4. New Businesses Opportunities
As a blogger when you connect with your readers, it can help you explore new ideas. Some bloggers even venture out to other business areas which eventually turn out to be entirely new businesses.
I ventured a few partnerships in the past with people I connected via my forums or blogs. Some worked well, and others failed miserably, but the point is, it helped with new opportunities.
As and when you are looking for new opportunities, the blogging community can help with ideas and opportunities.
5. Opens the door to the World of SEO
An informative blog gives Google the content to analyze. Overtime can help you rank well in search of many related keywords and terms.
SEO as a source of clients is important because very few freelancers take that route.
Google brings a lot of quality traffic to each of my websites. It is one of the best sources of high paying clients for me. Still, I see a lot of freelancers not willing to dedicate time and effort to build a blog. They are busy trying out different online sites and create profiles to attract clients but do not consider blogging
Setting up a freelance profile on distinct websites is the right approach. Once you establish yourself as an experienced freelancer, it becomes essential to have other sources where you aren't pulling clients, but clients are coming your way.
6. Builds a Personal Online Brand
A blog is still the most useful tool (even in the age of social media) to spread the word about your services and create an online brand.
Most freelancers will prefer a 5-page website instead of a blog and I will tell you the reason why? Most of the freelancers want to start earning overnight.
Freelancing is a long-term game and should be ready to dedicate the time.
If your perception is to get rich in a short period do something else. Don't consider being a freelancer.
As a freelancer, be ready to work up the rate chart by providing more value to clients, so they want to keep working with you over and over again.
7. Opens Up Social Media Marketing
Marketing by connecting with your audience is the need for the hour. Call it social media marketing or something else. Connecting with the readers on WhatsApp can be termed as social media marketing. The fact is, it is a method to interact with the audience.
One can do Social media marketing without a blog. If you have one, it is much easier to interact with the audience over a personal channel like an email and promote your services. On top of that, as a blogger, when you have an audience, it is easier to be on a new social media platform and build a following instantly.
What I mean is, let's say you are only on Facebook and have started a new Youtube channel. It's tough to promote your YouTube Channel to Facebook followers because it may not get the reach on Facebook. If you have a blog, you can always email the reader to subscribe to the Youtube channel.
How I Use My Blog To Get Clients?
Everyone is looking for overnight success. Blogging isn't easy, and you should be ready to invest time, money, and energy over an elongated period.
The best way I see blogging can help developers is to have it as an additional source of clients if you aren't able to find the time, blog only once a week but plan to do it for an elongated period. It won't take up a lot of your time, but the benefits can be many folds. Starting a blog neither cost a fortune nor it is too technical for a programmer.
So here is how I use my blog to get more programming clients.
1. Write With a Problem in Mind
Articles that can bring in potential clients to your blog should be your prime focus. So instead of blogging about news, views, or current affairs in your industry or niche, focus on solving an issue your potential client may have.
I was also a victim of writing about my views on the news. I wrote my opinions on vBulletin 4's new licensing term but has deleted the article from my blog's archive now. Guess what, it was only me who may have read that. Compare it to the vBulletin optimization article, which fetched me hundreds of clients.
As a developer, write an article about a problem your potential client may have. It will not only drive traffic of many potential clients to your blog but also project your expertise in the subject matter.
Let us take an example of WPBeginner, search any query that you may have on WP, and I am sure you will find WPBeginner's article with a solution. It instantly makes you look at the author, and you will see Syed Balkhi, the man behind WPBeginner as an expert.
So focus on issues you think your potential client may have and try to provide a solution. Over time it can help you find clients.
Also read:
Let me share 11 pro tips as a developer to help you get your first (or next) client on Upwork quickly. Let us embark on your journey of freelancing.
2. Include a Call To Action to Hire You
The best part of being able to see development clients from a blog is, what you have written may solve the problem. Still, everyone who reads that article may not want to be doing it, or they may not have the needed technical expertise to be able to do it.
In either case, you have a very high chance of finding clients.
So focus on adding a clear call to action for those kinds of articles so a potential client can get in touch with you for further assistance or those who want to hire you.
Though the article aims to fetch you, clients, it doesn't mean you should write a basic article and then leave most things for a call to action button. If anyone is willing to get the task done by himself, the post should be enough. If they want you to be doing any further heavy lifting, they can get in touch with you.
3. Keep SEO at the Back of Your Mind
As a developer, how often you searched the problem and ended up on StackOverflow with a solution?
Someone had an issue, and they create a question on StackOverflow for others to reply. The best reply with the highest upvote is at the top and is assumed to be the answer. For Google, anyone having a similar issue, and it is the answer.
Google is a better source of traffic for programming related blogs and forums. So make sure the title of the article is either exactly or very close to the potential clients' search query in Google.
We aren't writing for Google or robots, but we are making sure the article's title helps Google to help the potential client find a solution.
For example, one of my articles, "What Startup Owners Job Title Be?" and it answers a particular question for the startup owners. Anybody doing a search on Google for keyword reads my article is more often a startup owner or willing to be one.
So always have SEO in mind, but more importantly, what will you search in Google if you had the same problem and build the article title from it.
Also read:
WordPress SEO Checklist for Beginners. 35 SEO Tips for WordPress to help improve your WordPress SEO and get more organic traffic from Google.
4. Never Underestimate Social Media
Often development bloggers give up too soon, and one of the main reasons is they rely too much on Google for traffic.
Traffic from Google can take a slightly longer time to build and will need a lot of content, backlinks, and other factors. Social media, on the other hand, can help you build a lot of traffic in a short time.
Development blogs aren't viral, but that shouldn't stop you from promoting it over social media. Here are my tips to help you promote Non-Viral Niche Websites on Facebook.
Relying only on Google to help you find clients isn't a brilliant idea. SEO can be one of the good traffic sources, but don't underestimate the power of social media either.
5. Wear the Potential Client Hat
Don't consider only very technical issues to write about. Step in the shoes of your potential client's potential problem, who isn't very technical.
As an example, for a WordPress developer, configuring W3 Total Cache WordPress Plugin may not be an issue because all one has to do is add details in the WordPress admin area. But it can be overwhelming for many who haven't configured such plugins earlier.
So try to write content from a very nontechnical point of view in a straightforward language. Check out the type of content developers can blog about.
Final Thoughts
It is not at all difficult, even for a college student to be able to make money doing programming. So you have to rise above others with an alternate source of clients to add the much-needed stability to the freelancing career.