The list of the best and most active freelancing websites of 2022. If you want to start as a freelancer, you can't miss them.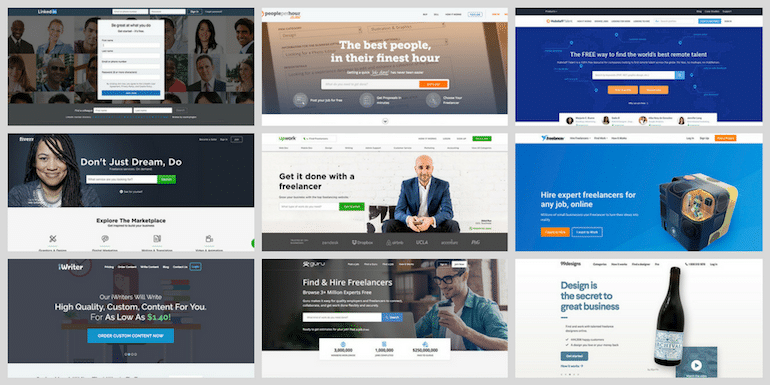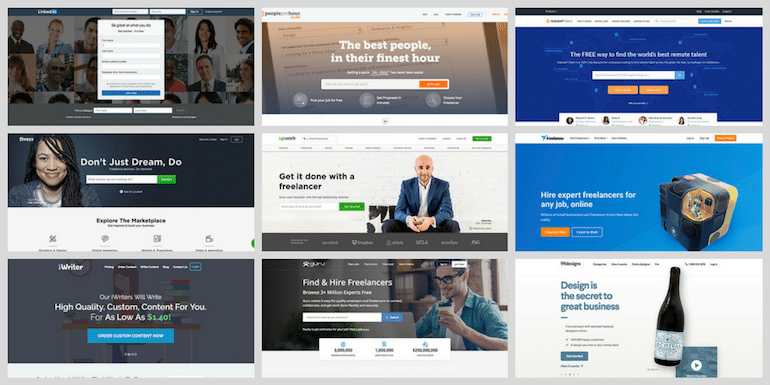 When I started freelancing from college in 2002, there were numerous freelancing websites like Scriptlance, RentACoder, iFreelance. Over time many small freelancing websites were acquired and merged to form more prominent websites. In 2022 we have few market leaders. Here is a list of top freelancing websites of 2022 for those who want to be a freelancer and work from home.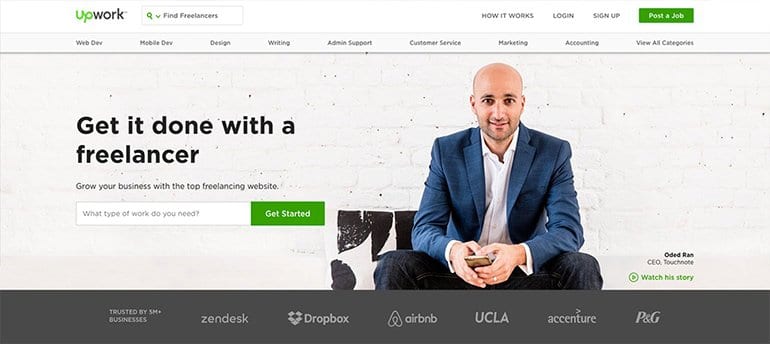 Upwork (previously oDesk and Elance) is possibly one of the largest freelancing marketplaces for projects. It has been the best freelancing website and marketplace for freelancers for almost 5 years now. You name any expertise, and you will perhaps see projects and freelancers related to it. Apart from a wide variety of technology, it also has shorter-term projects, longer-term projects, entry-level projects, moreover, for seasoned freelancers, expert-level high paying projects.
I used RentACoder when I was in college. Then moved over to Elance. Now has moved over to Upwork from Elance.
Also Read: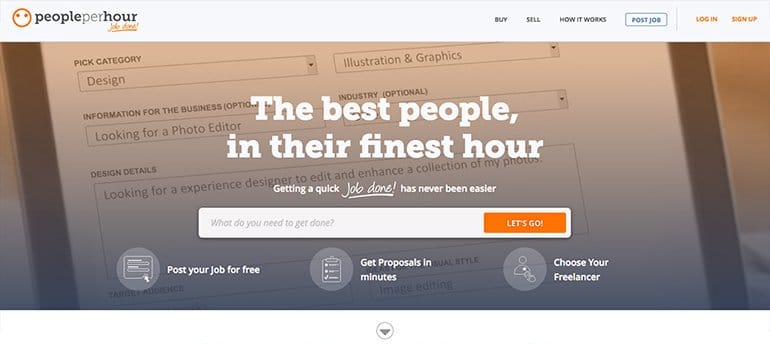 The site offers all-around freelancers and outsourcing marketplace with a wide range of categories like Web Design, Video, Audio, Web Development, Sales & Marketing, Support, Writing, Translation, Social media, Software Development, Mobile Development.
PPH has also adopted the Fiverr concept. Freelancers can list what they offer for an hour. Clients can order the same. As a freelancer,  one can also add perks similar to gigs on Fiverr.
Read: PeoplePerHour Proposal Template & Tips to Win Clients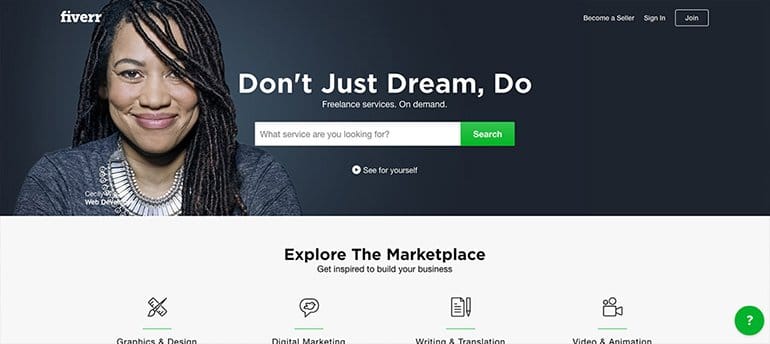 Fiverr is a different kind of freelancing website and a marketplace for freelancers. Freelancers post what they can offer for $5 (five-rr), and clients can search for them and order.
Don't worry, you don't have to offer everything for $5, and you can always have additional perks for a higher price.
Fiverr fees are a lot higher than Upwork / Freelancer. They charge $1 per $5 gig or 20%.
Check out my articles: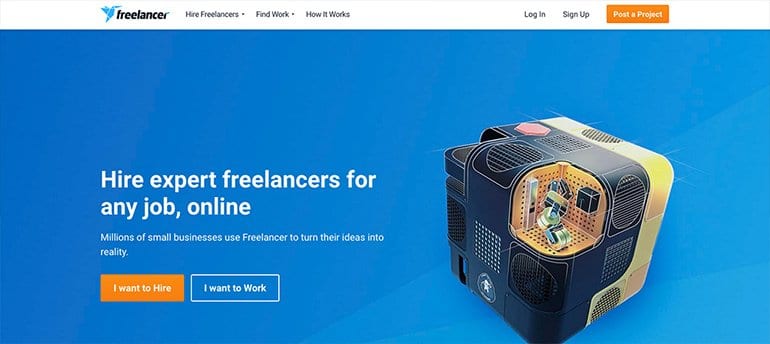 If I remember correctly, Freelancer was started as GetAFreelancer and was more commonly known as GAF. They acquired many freelancing websites known to me — sites like ScriptLance, vWorker (Previously RentACoder), to name a few.
It is quite a big marketplace — possibly second best to Upwork. Upwork quotes as having 4+ Million clients on their home page and Freelancer quotes as Millions of small businesses use them.
My experience with Freelancer is – jobs are by clients of clients and not by direct clients.
Also read:
How to start freelancing right now - The steps I followed amid the 2008 financial crisis to quit my high paying MNC job as a developer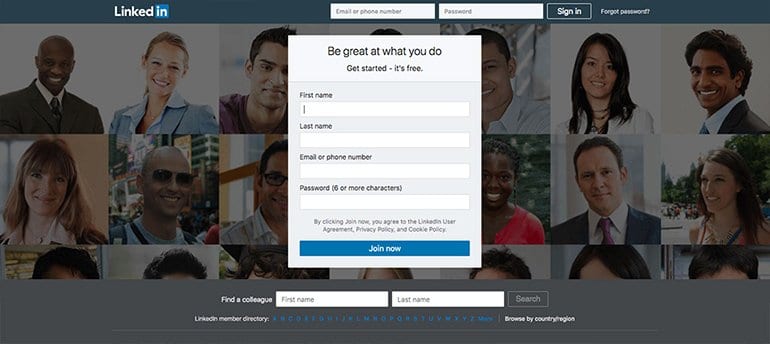 Unquestionably the most important social networking site for professionals with a lot of employment offers. There are millions of jobs (Mostly full time but few part-time) job offers daily.
If you find a position fitting right for your expertise, you can always apply for it.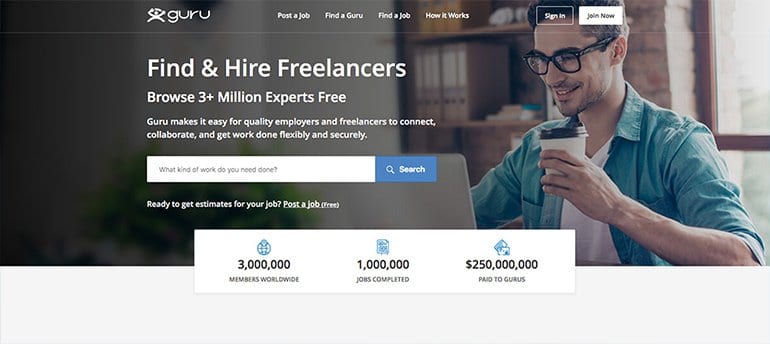 Guru is yet another marketplace for finding jobs and projects. They have a straightforward hiring process, and so it makes it easy for the clients to hire freelancers. It is comparatively a smaller marketplace.
So we don't see many freelancers as compared to upwork / freelancer. It makes it less price competitive. Apart from that, Guru has a Workroom feature, which makes it easy to manage all the jobs.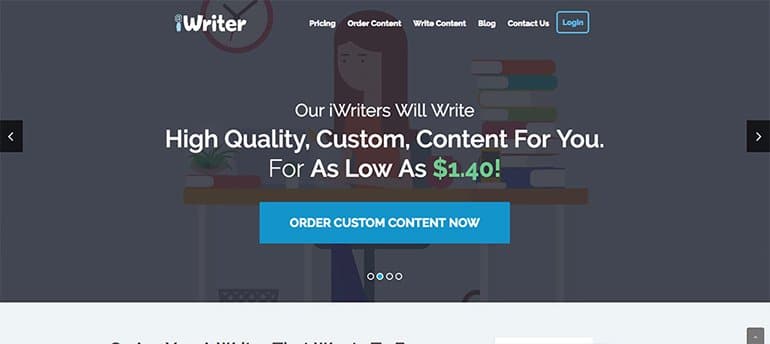 Freelancing website for writers and is possibly one of the biggest marketplaces for writers. You can use for thousands of writing offers available and is one of the best places for writers.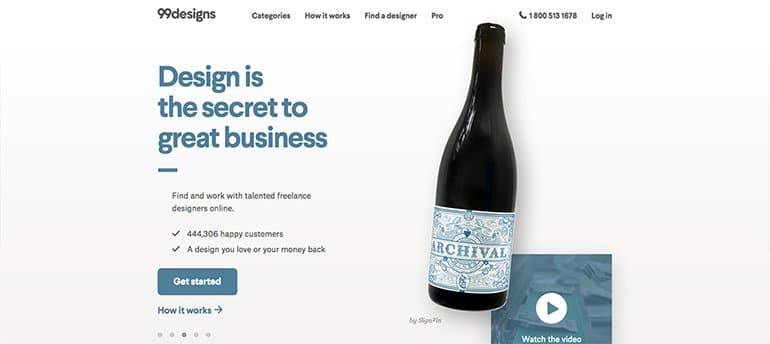 Probably the largest marketplace for logo, web, and Graphic design. It is more like a contest based marketplace. Clients provide a brief of the design, and designers submit their entries. As a client, you will receive tons of design entries to choose from.
Quite innovative.
It can get many designs to choose from. Freelancer.com has also adopted a similar concept for their web design projects.
Toptal has come up with an entirely new process of individually screening each freelancer. It is only after the screening; they open up their projects to the freelancer. It helps in cut off those low-quality low-price proposals.
I did get an invite to join them or schedule a meeting for the screening process. It is because I am overly occupied with my existing clients recently.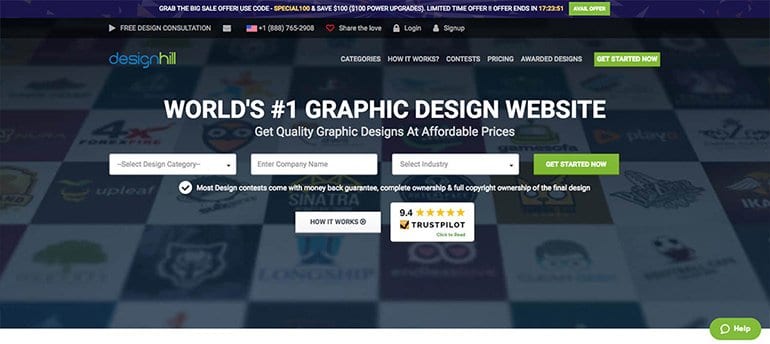 Designhill is one of the upcoming marketplace for logo, web design & graphic design contests. The best part is, the option to sign up as a designer is not very intuitive. So there is a lot less competition among designers. It means a less competitive marketplace so people can get paid higher.
As per their website, they have more than 50,000 happy clients.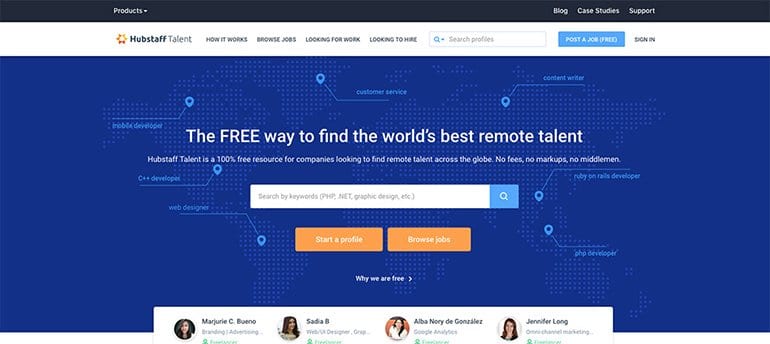 All freelancing marketplaces have fees for clients and freelancers, but Hubstaff has launched it differently. No fee structure. It is entirely free for clients and freelancers — quite an innovative way to start a new marketplace. Moreover, as per their blog, they have already hit the 7,000+ freelancers mark and multiplying. I have created my profile.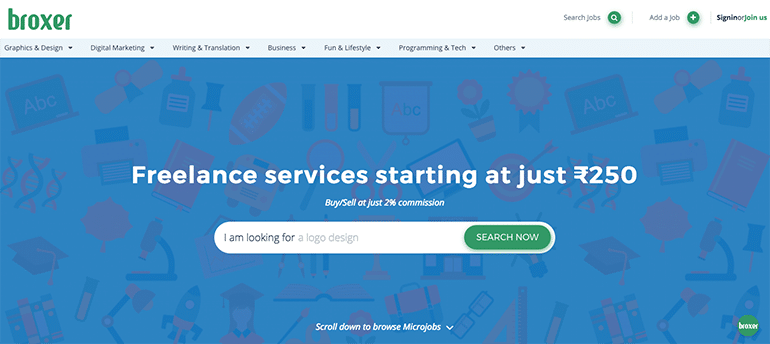 A marketplace that is much similar to Fiverr but with an Indian focus. They have the lowest commission structure of only 2%, and it is the buyer that pays all the fees. As per their website feature it mentions, and I quote:
Seller will get full amount whereas buyer will pay commission as per payment gateway selection.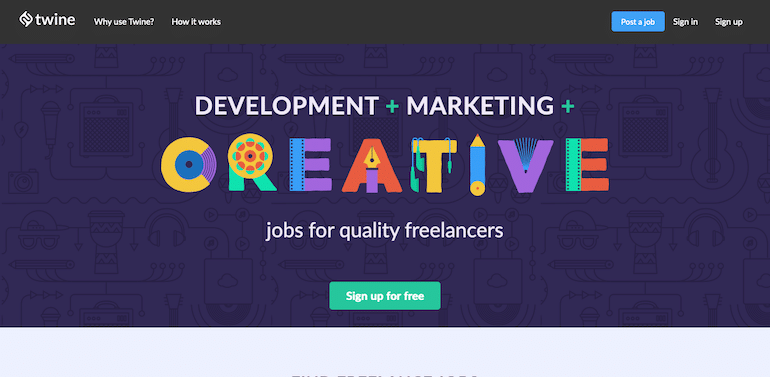 Twine.fm is a creative niche freelancing site. So it is more for freelancers in niche related to graphic design, development, music, marketing, animation, video, and illustration.
One can create a free account and pitch for 15 jobs per month. Once you upgrade to Pro account you can apply for 50 projects per month.
They offer payment via PayPal, Payoneer, wire transfer, etc.
The Twine portfolio is a thoughtful page. It is build to sell your services. One can import testimonials from existing clients to build trust with prospective clients.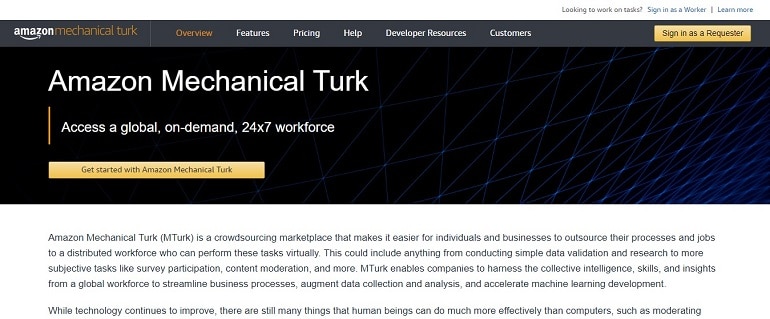 Amazon Mechanical Turk, aka MTurk, allows individuals and business owners to outsource their technical work to be done virtually. These jobs can range anything between simple data validation to survey participation or content moderation.
MTurk offers access to diverse and on-demand jobs through a flexible user interface. One can directly integrate with a simple API.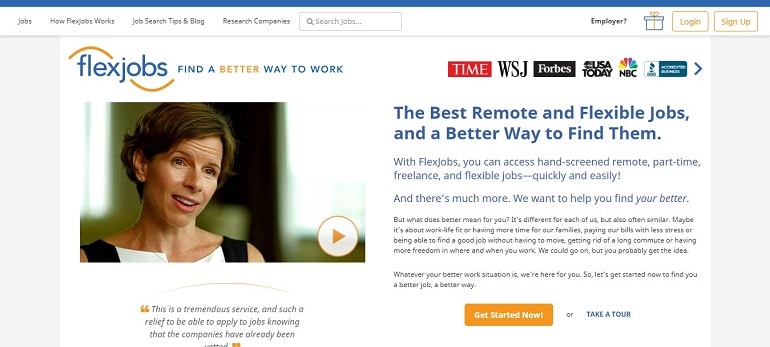 Flexijob leverages its user with over 40,000 organizations who hire freelancers, giving them flexible job schedules. Now, there's a ton of junk out there for freelancers when searching for quality job postings.
Flexijob helps in finding one for you. It serves the best remote and flexible jobs in 50+ career categories. The support team at Flexijob dig deep by critically evaluating a job listing that looks promising.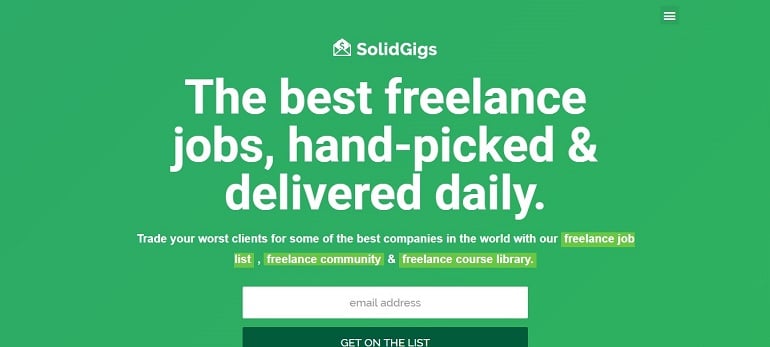 Time is a scarce resource while freelancing. If one spends hours and weeks searching for a freelance job, then he/she would leave a lot of money on the table by not doing client work.
I recommend SolidGigs to all those who are looking for a freelancing job. What this platform does is they scale through dozens of jobs and selects the very best of them to send them to users.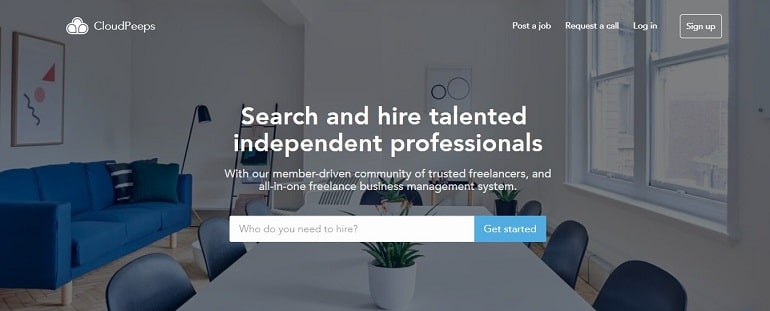 If you have a vast freelancing portfolio, then quality freelancing jobs are waiting for you at Cloudpeeps. It's a complete freelancer job management system driven by a community of trusted freelancers.
One can also build a team of freelancers here at Cloudpeeps. It ranges jobs in categories like copywriting, design, email, public relations, admin, paid ads, SEO, social media, and content.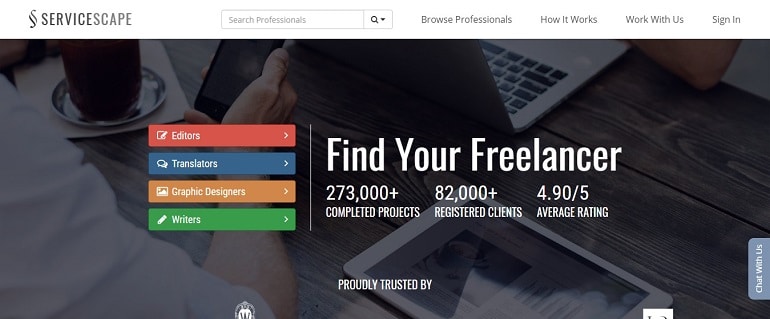 Founded in 2000, ServiceScale is a universal marketplace for freelancers that have a wide range of skills. It allows freelancers in a niche like writing, editing, translating, and designing. As of now, when they have completed 237,000+ projects and 82000+ registered clients.
ServiceScape is an excellent freelancing platform to start working with startup businesses and large business houses. By investing some time and working with a few projects and clients, a freelancer can kick start his/her work.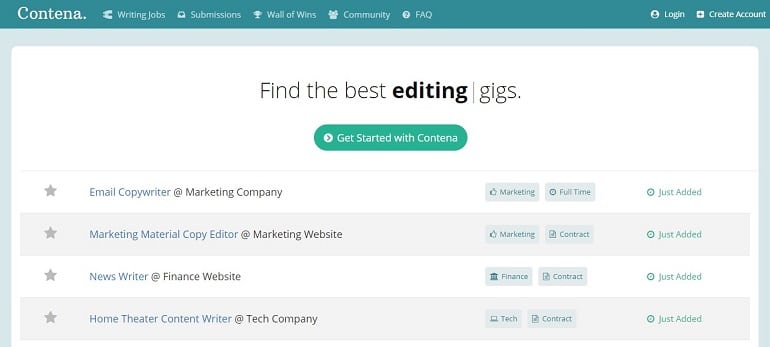 If content writing, editing, and creating is your niche, then Contena must be at the top of your to-do list. I would highly recommend content writers to go with Contena because of the high volume content related jobs they have.
The next big thing about Contena is they feature a mixture of freelance & full-time remote jobs. Freelance writers can have a pool of writing job opportunities in categories like technology, sport, photography, and other industries.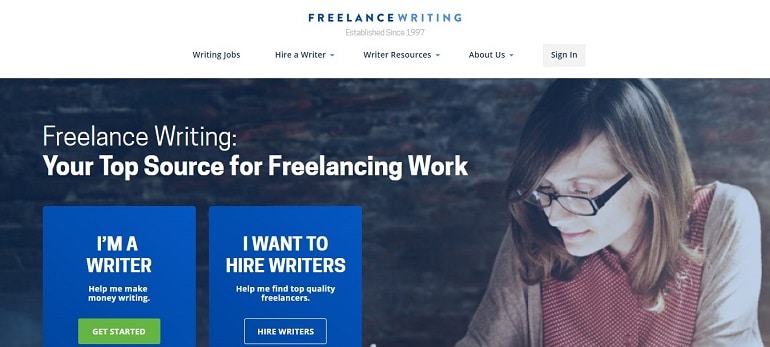 Freelancewriting.com has been delivering real-time writing jobs to fresher as well as experienced writers since 1997. I would quote this platform as the second-best entry in this list in the content category after Contena.
It integrates a community of quality job seekers and job posters under one roof. Hence, if you are passionate about your writing skills, then this writing platform is the best one to grab some quality work daily.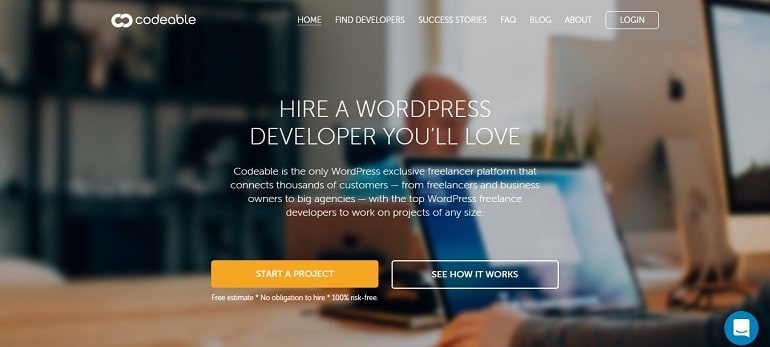 Codeable is primarily for WordPress jobs. If an individual is an expert WordPress developer, then Codeable is doable. Codeable offers freelancer jobs from WordPress themes to plugins. Hence, finding a new position in WordPress niche became much more accessible now for a WordPress professional.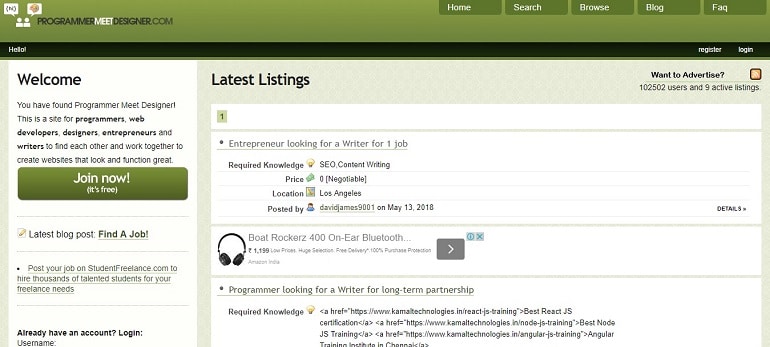 The programmer meet designer is what the common name suggests. I mean freelancers from a premium niche like programmers, web developers, designers, entrepreneurs, and writers can acquire decent jobs here. Visit the website and go through their tags, and you will know what types of offers exist.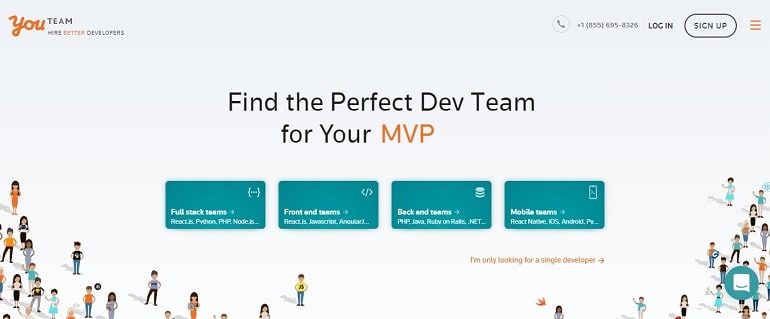 YouTeam onboard software developers. Most developers are not full-time on YouTeam. Hence, a freelancer can grab long term work projects. All developers need to go through a verification process.
It offers additional credibility to them. On the other hand, the one who is posting jobs will have peace of mind to be working with an experienced workforce.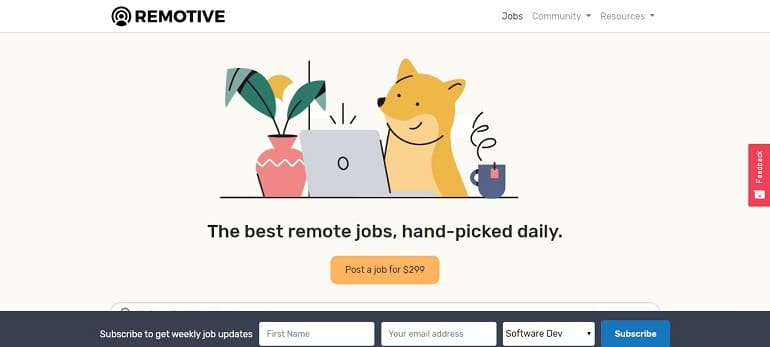 Remotive a flexible freelancing website having all sorts of freelance jobs. Categories like software, customer support, designing, marketing, sales, and product allow freelancers to keep them busy for a quite good time.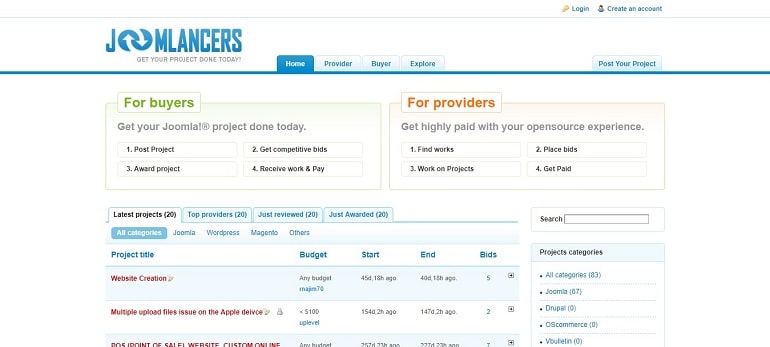 Joomlancer is the ultimate destination to find high paying tech jobs if one has passionate skills in coding. Fresher or experienced, everyone has a job depending on individual skill sets. Their registration is simple, and payments are processed fast.
As soon as you get registered with Joomlancers, you can start bidding for desired jobs. I don't intend to demotivate fresh coders, but Joomlancers have a job posting that requires intermediate or advanced level skills.
Henceforth, it means you get paid what you have listed your services for, unlike Fiverr, where you pay 20% less.
Though the site is new, it is gaining much of an attraction for its lesser commission structure and is a must-watch freelancing site.