How to start freelancing right now – The steps I followed amid the 2008 financial crisis to quit my high paying MNC job as a developer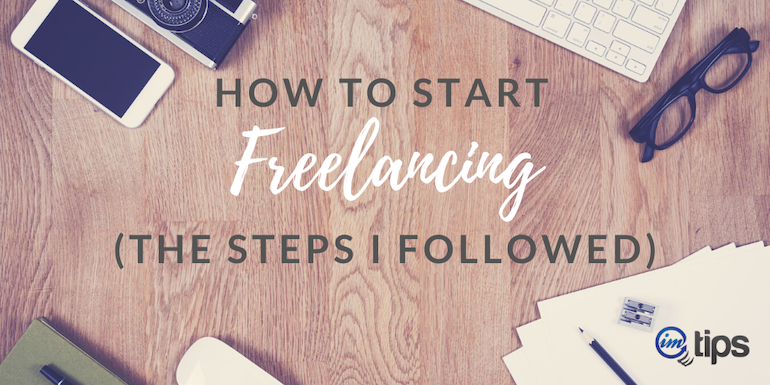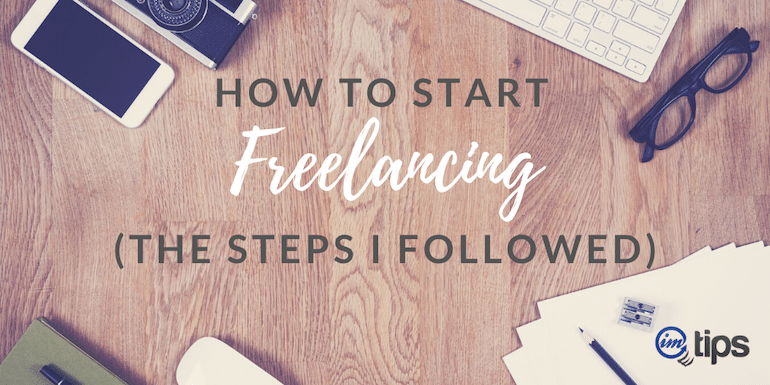 How to start freelancing the right way, so it is enjoyable and fun. The reason I say it because there is a wide variety of views to freelancing among freelancers.
Some say it is tough, whereas others have the view it is easy.
I have a view it is the best thing about the Internet era. I have the freedom to work from my home at a time when I am comfortable working on the technologies I like working on. What more can one expect?
The question is how to start freelancing and continue to be a freelancer?
I am no guru who can tell you what you should be doing or precisely what works, but I will share the exact process I used to start freelancing.
As a developer, working in an MNC, the process I followed in 2008 amid the financial crisis to quit my high paying job does mean it should work at least for the developers.
The Pre-Preparation
The pre-preparation starts when doing a job and is the first step to being a freelancer is the willingness to be one.
No matter what a blogger like me says on how to start freelancing and become a full-time freelancer, it is you who have to take the initial step, which is the willingness to be a freelancer.
Once you are willing to be a freelancer, everything should and will align itself.
The magic happens when you want to quit your job and work for yourself.
The pre-preparation is all in mind.
You have to believe clients are willing to pay for your skills. And in the worst possible scenario, if they aren't, you are eager to learn things that can help you become hireable.
When I was in college, I was looking for real projects instead of those library management systems or student management systems. It is when I found a lot of those freelancing sites like ScriptLance and RentACoder.
Back then, I remember having created profiles on many freelancing sites and applied to quite a few projects as well. I never won a real project for clients, but on RentACoder, few clients did interact with me.
The clients were students who wanted "Homework Help in Programming".
I did work, and I remember my first earning of $20 and received $17 after paying the RentACoder fees.
It made me believe, and I can work from home, helping others with programming. All I needed was a computer and an Internet connection.

Such emails from RentAcoder made me feel over the top. I wanted to work more. So I started to look for sites similar to RentACoder, where I can make more money online.
Kasamba was one such site where I made some money helping with programming.

The amount wasn't much, but it enforced my belief to be able to freelance.
A few days back, I met a friend who has just started freelancing in early December of 2017. He was doing a job earlier but now has got some regular clients and some one time projects from PPH.
His Upwork account was suspended, so he asked me should he create a new account on Upwork. I suggested against it and told him to consider PeoplePerHour.
In less than three months of using PPH and building his proposal template, he now has a couple of regular clients and ten reviews.
When we used to talk earlier, it used to be about no response from clients because of his poor English, but now it is all about how to increase client base.
He now believes he can, and doubts are gone out of the picture.
There is nothing significant that has changed apart from the fact that clients can see some feedback about his history, but more importantly, there is a change within.
Belief is a powerful emotion.
You have to believe you can quit your job and work from home and be a freelancer.
The Preparation to Start Freelancing
If you are still with me, it does mean you are already a freelancer in your mind. If not a freelancer, the willingness to be one is there.
So congratulations on taking the first step. Now we will plan the path to freelancing.
Switch Job If Need Be
The most important aspect of being a freelancer is, you will need time to work on it.
The responsibility for every job profile is different. From my programming experience, I can say some jobs require a lot more mental energy than others.
So, for a service-based company, programming jobs have a varying workload. At times it is very high, and then there are times when the workload is low. For a product based company, the workload is even most of the time.
As a developer, if you are willing to freelance, having a job profile with constant work-load is better. It is what I prefer, but you may want to go with varying work-load. For me, when the workload is even, it helps you understand how much time I can get consistently after returning home.
Choose a job where you love doing what you are doing, but more importantly, it doesn't drain your mental energy. So when you reach home after work, you are not fully exhausted and can dedicate some time.
Switch Home If Need Be
The reason to switch jobs is apparent; it helps conserve mental energy to be able to dedicate an hour or two after job.
Similarly, if you live at a place that is very far off from your office, it may be draining out your physical energy, as well.
So there are a few options one should consider.
A Rented Place Near The Office
If you can opt for a place to live near the office at a reasonable rent, opt for it.
If you can shift, it is the best option, but if you can't because of family reasons, we still have other options open.
A Different Mode of Transport
When considering to pay the rent, also think other costs like food and domestic help. What about the quality of food or health aspect?
Can you switch over to a car and driver option instead?
It has a dual benefit of being able to relax in the car as well as do some preparation to work when one reaches home.
Work from Home Opportunity from Employer
Does your employer allow working from home? Even if they don't, asking once is worth it. It can help you save a lot of money as rent but more important a lot of time commuting.
Accumulation of Corpus
Finally, the reason to be doing the job and preparing to start freelancing is to accumulate a corpus.
Every one of us has a bare minimum monthly expense. Generally, it is much lower than the actual monthly cost. There are certain expenses one can avoid.
Calculate the bare minimum monthly expense for you to survive.
And amid everything, if you have a loan, the first thing you should work on is getting rid of it as soon as financially possible.
So once you know your bare minimum monthly expense, the final corpus you need to quit the job and be a freelancer is 6 to 8 months of the bare minimum monthly expense.
When I was doing the job, my bare minimum monthly expense was ₹25k. It was a touch higher because of my kids' school expenses. So I decided to have eight months of the bare minimum corpus in my bank account to quit the job finally.
How to Start Freelancing
Six to eight months' worth of corpus is good enough time to settle into freelancing and become a freelancer.
Freelancing and Job Side by Side
The accumulation corpus has started, but one can always consider doing freelancing side by side to doing a full-time job. It will help you test water in many ways.
The first step to freelancing is to get that first client. Freelancing doesn't mean writing proposals on freelancing sites like Upwork.
So how does one gets his or her first client? The process is to approach people in your circle who can be your potential clients.
Export all the contacts from your mobile phone into an excel file. Go through each one and assign them a priority of high, medium, or low based on whether they are a potential client to what you can offer.
Call them and ask them if you can help. I know this sounds too simple, but it is so effective. My first client was my Dad's friend, who wanted a Windows application developed for his transportation company.
While trying to find clients offline, get your Upwork profile approved.
Identify a Niche
I was a C++ fan in my college and employment days. I haven't installed a C++ IDE for years now.
The reason I tell you this is, it is vital to identify the right freelancing niche.
As a developer, there are a lot of options available. Even college students can make money programming.
You are an expert in your area. Identify a niche that is large enough to help you survive as a freelancer but doesn't have too fierce competition.
I work in PHP but not in raw PHP. In legacy vBulletin, XenForo, and WordPress.
Target Income Goals
The first goal for a person starting as a freelancer is – generate the bare minimum monthly expense, so his corpus remains intact.
The second goal should be to replicate the income from the job with freelancing as soon as humanly possible.
The next goal should be to double or triple the income from freelancing.
Having target income goals will help you align choose the right niche as well as work towards building the expertise.
Start Building Samples
As an example, when I started freelancing, I was working in C# for my employer and had experience in C++ and C#.
For my Go4Expert forum, I had to deal with PHP and vBulletin.
As a freelancer, I was able to find clients easily when I applied for vBulletin along with the sample of my site as compared to C++ or C# despite the fact, and I only had a basic knowledge of vBulletin back then. I had almost three years of C++ and C# experience.
Samples speak for themselves. Clients can see what you have done and instantly builds a reputation. It automatically makes you an expert in the subject matter.
So, even today, when clients offer me work in some new technologies, I grab it with both hands. I don't mind getting paid a little less. The best part is, I will have experience and sample to showcase.
Even my move to WordPress was mainly for my blogs, and I followed the same process of building a few plugins to showcase them as a sample and develop my expertise.
Still, as an employee, work out a plan to build a few samples that can be the portfolio of your talent.
Build a High-Quality Blog
Ohh no! Not again. I know it may sound cliche, but building a blog is super important.
When I started freelancing, I got clients from Go4Expert as well as from BizTips. My vBulletin Optimization article still ranks at the top in Google and sends me a few requests each month to work on legacy vBulletin.
I have always been recommending every freelancer to have a blog. It helps build an individual brand and helps stand out. More importantly, it allows clients to find you instead of you looking for clients.
How to Continue to Freelance
Freelancing is more like a full-time job but without a boss. It is not a natural choice of career, but I will say it is worth the effort.
Here are a few things a freelancer should follow so one can continue to be a freelancer.
Find Regular Source of Clients
Clients are the lifeline to freelancers.
One has to find new clients all the time. The good news is, more and more people are looking to hire freelancers.
So the opportunity is enormous, but it also means the competition is getting tougher and tougher.
One can't deny the fact that the ability to find clients is the key to an excellent freelancing career.
Here are some ways to have a regular source of clients:
Synergies – As a developer, one can look to have synergy with a designer for a steady source of clients or vice versa.
Reference – Clients are looking for reliable freelancers. Asking clients for recommendations is an excellent way to have a regular source of clients. Never hesitate to ask clients for reference.
Existing Contacts – You will be amazed to know how many potential clients are hidden within your contact lists. Never underestimate the potential of contacts.
Email – In my early days of freelancing, I used to email my clients about the new updates for vBulletin. They used to hire me to get the updates done. It was an excellent source of regular work from my clients.
One has to be innovative in being able to find clients regularly.
Also read:
A simple email to communicate important updates with clients can often help grab a lot of repeat work and boost your revenue significantly
Diversify Source of Clients
Someone who is starting to freelance, PeoplePerHour, is a better choice. Over time, one can move to Upwork.
The most important aspect is to have more than one source of clients. If a freelancing site merges, one should be able to make the right move.
Upwork works best for me, but it is not the only source of clients for me. My blog is the next best source of clients.
Having more than one source of clients will always provide the much-needed stability to freelancing.
Similarly, when I started freelancing, back then, I didn't have a popular blog, but I was a very active member of the vBulletin and XenForo community. It helps me get a few direct clients.
The important aspect one has to realize is, diversify the source of clients, so there is no one point of failure for a freelancer.
Keep the Learning Curve ON
My view of freelancing is, you have to keep on learning. As a developer, I see a lot of new technologies emerging. As a freelancer, even if I am not learning them, but there can be a time when I may have to.
I will quote the example of vBulletin. Most of the major online forums in 2005 were in vBulletin, but in a few years, there weren't any upcoming forums in vBulletin.
XenForo is quite good now, but Discourse is making good progress. So you never know.
I see a similar trend in design. Photoshop must use software for Image editing, but not anymore. Canva has made Photoshop software for core designers only.
The trends keep changing; as a freelancer, you have to change with the trend to stay relevant.
As a freelancer, it is not only important to work for existing clients or find new clients, but one has to keep up with the latest technology and have the learning gears on.
Be in it for The Long-Term.
If you want to start freelancing and make quick money, you are in the wrong profession.
To start as a freelancer, you will need to put in a lot of sweat and hard work before decent money can start flowing in.
Even Neil Patel worked for free for many sites like Mashable / TechCrunch.
So, when I got started as a marketer, I hit up all of those sites and offered all of them free marketing in exchange for promoting my brand and adding "Marketing done by Neil Patel" or "Marketing done by Pronet", which was my ad agency back then.
He generated millions of dollars worth of revenue to those sites before making money for himself.
If you are not in it for the long-term and want to freelance for quick money, you will be disappointed. Be a freelancer for the love of being one, and money will eventually flow.
Work on Building Trust and Reputation
The most crucial aspect of any business online or offline is reputation and trust.
People don't buy things from a site because they get it for a lower price, but because they trust the site. Similarly, people don't hire a freelancer because it is cheaper, but because they believe the freelancer to get the job done.
Reputation can take ages to build, and one can ruin it in minutes. So if there is one thing I recommend to any freelancer is to always work towards making your online reputation.
Recently I got an Upwork Invite and took up a client's work for XenForo. My initial estimate of work was much less, but after we finalized on the price, I looked at the XenForo admin to find the work needed to fix the design issue were a lot more.

The reputation I built over the past decade could have been decimated in minutes. I decided to get the job done because it was my mistake. Should have asked for the backend access before finalizing the price. I assumed the design to be a standard one where a change in one place will result in changes everywhere. Finally, I had to make changes in multiple places.
So my view is, accept the mistake and work towards building a reputation all the time.
Think Big
If you want to scale up as a freelancer, you have to build a team.
I tried doing a lot of things myself. It helps me make more money, but then things weren't scalable. Slowly I outsourced it but was and is always skeptical if others can keep up with the quality standards I like to follow.
I was often disappointed but not always.
If you are not willing to compromise on quality, get things done by people who don't compromise on quality. They may not be cheaper, but that is not the whole point anyway.
If you want to grow, don't make the journey alone.
Final Thoughts
How to identify if there is a freelancer inside you?
The answer is straightforward.
If you think your boss is an idiot and you can do the same stuff(s) better and more professionally than your boss, rest assured you have a freelancer in you.
So do you have a hidden freelancer within? I am sure most of us have. So, when do you plan to bring him out and start freelancing?