Freelancing isn't all about writing a proposal on freelancing sites and wait. Alternate channels can get you your first client that one needs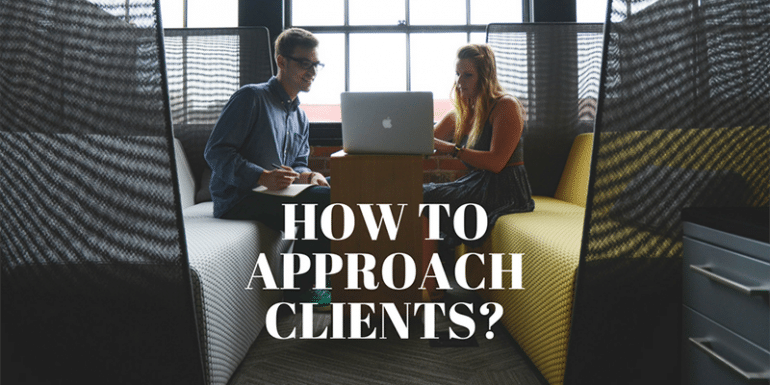 We are more connected digitally than ever before. Email, WhatsApp, or FB Messenger are our preferred modes of communication, and we avoid approaching clients physically.
But freelancers can get their first few clients without much effort using the traditional method of marketing and networking.
You will be surprised to see how many clients one can find in his or her address book.
Freelancing isn't all about writing a proposal on freelancing sites and wait for the clients to respond. Alternate channels to getting clients will always provide the stability one needs for a freelancing business.
Calling people in your contacts to let them know you have started freelancing can get you the first few clients without too much effort. It can jump-start your freelancing career and start making money right in the first month of freelancing career.
My first client was from my dad's contact list. They were in a fruit export business, and I built an application for managing their truck loading unloading (they used to load from small trucks to bigger ones and vice versa depending on export requirements) data in Visual Basic 6. It was done at the time when I was just out of college (How College Student Can Make Money Programming).
So here is the complete process to approach potential clients from your contacts and convert them to a client:
The Contacts
Export all the contacts from your mobile phone to an excel file. Go through them and assign a priority as 1, 2, or 3 to them based on who you think will be more interested in what you have to offer.
Assign one as the highest priority whom you will be approaching first.
We aren't eliminating any contacts from the list, even if someone is not likely to be interested in what you offer because they can help with some referral.
The idea is first to approach those who are more likely to be a client and then approach others.
Make the Call
We start calling those who we think to have higher chances of being a client.
When you are making a call, the idea isn't to sell what you are offering but to schedule a meeting with them.
Also Read: How to Use Local Events to Find Long-Term Clients?
These people know you in person, and that is why they are in your contact list. It should be easy for you to schedule a meeting with them. They can be your first set of clients to help you build samples and niche down on the technology you want to be freelancing.
Keep the call short and to the point. Here is a transcript of how quick I will like to keep the call.
You: Hello. How are you doing?
Client: I am doing fine.
… (After the initial hello and hi) …
You: I called you because I have started freelancing and wanted to meet with you to discuss a few things. It will be of immense help to me if you can spare an hour or so of your time for me. I can come down to your place at your preferred choice of time.
Also read:
How to start freelancing right now - The steps I followed amid the 2008 financial crisis to quit my high paying MNC job as a developer
The Research
Do some background research about his business to approach the client in a much more customized manner.
It is essential because if your potential client is looking for an eCommerce portal, and if you pitch as a web developer, they may not be in a position to be able to connect the dots.
So you have to approach in the language they understand.
The Competitors
Do some research on others within the same industry. What they do and how they do things differently?
Keep the name of the few competitors handy and so when you are pitching, you can provide some out of the box examples of their competitors.
NOTE: I mentioned examples and not your samples.
The Dress
The meeting isn't formal, and so the dress shouldn't be too formal either. If you usually do not wear a tie or a blazer, it is better to avoid them in such meetings. It can create a wrong impression of "trying to sell."
We aren't making it too formal but still dress up in formals for sure and avoid overly casuals jeans and t-shirts.
The Approach in a Meeting
Play with reverse psychology. The approach in the meeting shouldn't be to sell.
Your pitch, along with the research (about the business and the competition), should make them approach you. The efforts to research will pay off.
Here is a transcript of what I will do:
I have decided to freelance and as of now has started my own web design company for e-commerce portals (based on my research I am sure they may want one). If any of your friends will be interested in creating such website (competitors as an example) for their business, it will help me get some clients for my newly launched business. Do you know anybody who may be interested in it?
The idea isn't to sell to them because the approach we have used via the call was to get help from them, but if they are looking for something similar, they will let you know.
Follow Up
You won't crack the deal the first time, and they may also forget about what you offer. Take note of writing about the meeting.
If he asked you to get in touch on a particular date, make a note of the date and do the follow-up call.
If he is in talks with someone for you, get the number of the person, and approach them. Often people are too busy to be doing it all for you.
So on and so forth.
Even if you have the client, follow up with feedback and references for more work. A satisfied client is highly likely to have more work for you on an ongoing basis.
Few Points to Remember
Be the conversation starter – It is you who should be starting the conversation and never forget that.
Don't show off – You are the tech guy, but that doesn't mean you should show off your gadgets. People don't like to do business with people who aren't likable and trustworthy. Showoff people aren't likable behind the back.
Don't argue – You are in a meeting to win a client for your business and not prove a point.
Avoid discussion on religion or politics – Discussion on religion and politics leads nowhere. Try to avoid it at all costs.
Never be late – If you are late, typically, the conversation starts with blame on the traffic, which is a negative way to start the conversation. Instead, apologize for the delay and proceed with positivity.