Blogging is one of the smarter ways to earn a living in India in 2022. Yet we try to trick SEO or social media traffic for quick money. It doesn't work.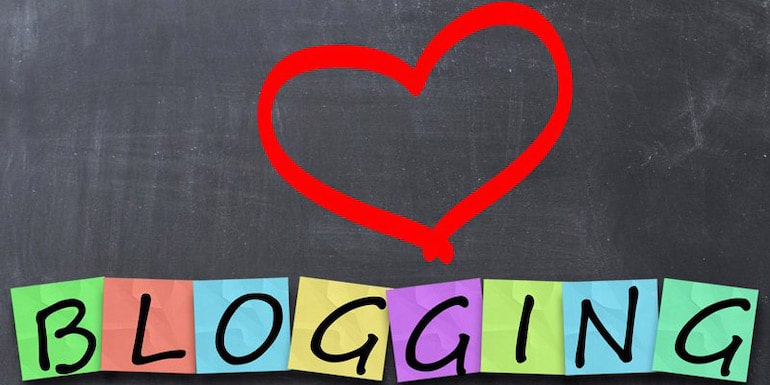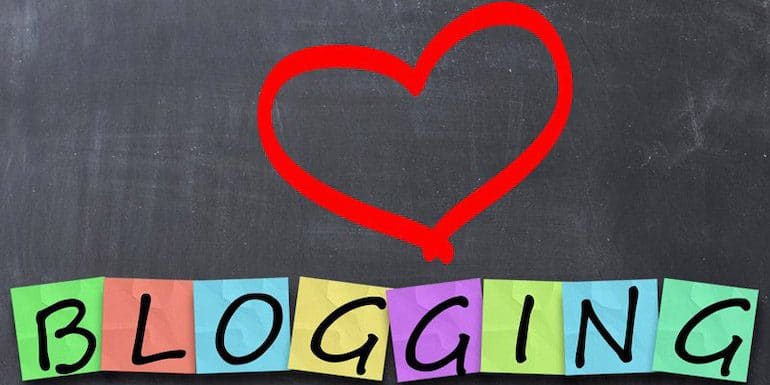 There aren't too many Indians who make a fortune out of blogging when it comes to blogging. Note I said fortune and not earn a living out of blogging.
But the first step is to make a living blogging and then build it over time to a full-fledged business.
The main reason Indians don't do very well as a blogger is to make quick money out of it. Like any other business, blogging isn't a flipping or get-rich-quick scheme.
Blogging is a business. So it needs time and passion for flourishing. It is a lifestyle with an option to make a living.
A few days back, in a conversation over an email with one of my blog readers. He asked me an interesting question.
Can I make earn money from blogging? I live in India.
A simple yet crucial one. He shared a few more details about him but asked me not to disclose them. He wanted to make a living blogging online and wanted to confirm if it is at all possible. Though he didn't have a very high expectation and wished to earn ₹ 10,000 per month (close to 150 USD) and read it somewhere that he can earn money by blogging online and confirming it is possible?
My answer was definitely yes. Before I could add anything further to the solution or suggest him few blogs to read or share a few examples, he shoots the second question.
How?
I suggested blogging is an online lifestyle and has the power to be an online business. It would be best if you started building your blog for as much as a year with dedication and passion. If you can do it, you can make a decent income out of it.
Why dedication / Passion for a year-long time?
I am sure the year-long time may be bugging your mind.
So first, let me clarify.
Many people who want to be a millionaire overnight blogging move away hearing it.
The long answer is that there is no single site to date, which I can say is made for making money. Take an example of Google, YouTube, Twitter, Amazon, Facebook, which had no ads until they built the user-base.
So if you plan to be a millionaire online, you may not become one, but if you plan to build a business your customers love, you can make millions out of it.
Does it Take that Long?
Yes and No.
If you are into web business for some time and know the basics of blogging, it doesn't take a year-long to build the readership.
If you are new to it, there are a lot of things to learn. So it can take that long or even longer.
Back to Original Question – How to Earn a Living Blogging In India?
If you have a passion and dedication for blogging and are serious about becoming an online blogger, so I will share with you the roadmap ahead.
First, get your blog on a self-hosted domain in WordPress. Here is my step by step guide to starting a blog. If you want to be blogging on a subdomain, you have no future. It hardly costs anything and only takes a few minutes and a few clicks to get a self-hosted WordPress blog live.
The next step is to start writing niche content for the blog. Focus on building the content, so you become an authority on the subject matter. Once you have some content, build traffic to your blog with search and social media.
Rinse and repeat the process of writing content and building traffic.
And in the process, apply one of the email marketing strategies to your blog and generate email subscribers. You can begin with Moosend as it is entirely free for the first 1k subscribers.
Once the blog has some traffic, there are numerous ways to monetize it.
Ways to Earn a Living Blogging In India
As we start to monetize the blog, remember it is not about money—a blog for the love of being a blogger and the lifestyle. Moreover, focus on being an authority in the niche.
Money shouldn't be the driving force to blog but let the readers and the blog drive the money. Now let me share a few ways to earn money blogging in India.
1. AdSense
I hear about AdSense dead for almost a decade, but I see it as alive and kicking.
Advertising is a significant source of income for TV channels. The rates are getting competitive, but it doesn't mean they are all dead.
Here are my current month's earnings from AdSense for all my web properties combined.

The reason I share here is to give you the right picture and perspective about AdSense. For some, that income may not be good enough, and they may share AdSense is dead. For others, the niche may not be paying well, and so they share AdSense is dead.
Yes, I agree the eCPM has gone down considerably over the past decade, but people don't look at the brighter side of the picture of using AdSense.
Say you start blogging part-time. Traffic from search engines and social media marketing starts trickling in. As a part-time blogger, you don't want to jump on creating info products like ebooks or courses. Nor do you want to promote crappy affiliate products without testing them.
So advertising, especially AdSense, can be a good starting point for generating some income from a blog. It can help you make a move from blogging part-time to full-time.
As the blog grows in readership, one can build products and test and recommend affiliate products to replace the advertising income.
Additionally, an option to have AdSense and use direct ads or other ad networks to augment the advertising income remains open. The best is BuySellAds (Read my view about BuySellAds here).
So using AdSense is not a bad option. One should experiment. For some niches, advertising remains an excellent choice to monetize the blog, whereas, for other niches, direct advertising or affiliate ads can work better.
Once you believe AdSense as dead, you leave out one of the more comfortable possibilities of monetizing a blog. It can always be moved over to other methods if AdSense doesn't work out the way you want it. So make sure you try out AdSense as an option for monetizing the blog.
Moreover, when you have AdSense ads on your blog, you can find out what ads works best on your site. You can check if those businesses also offer Affiliate programs. If they do, you can directly add banners to those businesses instead of getting them via AdSense.
There are endless possibilities for making AdSense work, but you have to keep the option open and not consider it dead.
2. Offer Your Services
Blogging can be a source of good long-term clients. Blog can also be a content marketing tool for a client services business.
I see freelancers use blogging because they put up the site and then hope someone will find it. On the flip side, I like to use it to build credibility and trust.
Take an example of a new freelancer to want to start using sites like Upwork. He is an SEO expert and wants to apply for an on-page SEO project for WordPress.
Another freelancer wants to be doing the same but has a blog and has written an article as I have on WordPress SEO.
From a client's point of view, who has more credibility and expertise?
So using a blog to building your credibility can help in more than one way.
Moreover, it opens up coaching, consulting, and speaking opportunities, provided you keep generating helpful and unique content for your readers.
3. Create Premium Digital Products
Books and eBooks go well with blogging. Blogging is about sharing information with readers about their problems. It is more likely they will be interested in a complete process in more detail for a price.
The first option is to create premium content for readers using Patreon. It allows readers to become paying members for regular premium content from a blogger.
The second option is to write an ebook and sell it on Amazon or directly from the blog. I sold my first version of my finance eBook directly on my blog, and the new version is listed on Amazon.
Both are great options.
Opportunities are endless for premium digital products and don't stop with eBooks. One can offer premium courses or workshops as well. Depending on the blog niche, you have to design the courses or seminars accordingly.
4. Organize Workshops, Seminar/Events
Workshops are usually with a smaller group of people where one interacts with the audience on a topic followed by QnA sessions about the subject.
Events or seminars, on the other hand, are with a much larger audience. Consider them more like concerts where you can have hundreds of thousands of people.
Typically one can start with a small group of people doing workshops and organizing more significant workshops or converting them into an event or a seminar.
Tony Robbins should be a great inspiration for creating events.
5. Add an eCommerce Store
Selling physical products and merchandise is an option for Indian bloggers who want to earn a living blogging. Workshops and seminars help even further to sell.
Selling online is at its peak in India and is expected to grow even further. Everyone is looking to sell something online.
As a blogger, if you have readers who are willing to buy from you, it can augment your blog's income in more ways than one. A couple of examples can be:
A food blogger can offer recipe ingredients.
Productivity blogger can offer quotes on t-shirts.
Depending on the blog niche and the audience, selling physical products via an eCommerce store can be an excellent choice to earn money from the blog.
6. Sell Other People's Product for Affiliate Commission
Before you start selling your products or merchandise, it is better to offer to readers to buy items from Amazon and earn commission as an Affiliate.
It helps you to test what kind of products your readers more inclined to buy. For example, a food blogger may find his readers more interested in ingredients, but it can so happen they are more interested in buying utensils.
Moreover, as an affiliate, you don't have to bother about the after-sales services. All you have to care about is, you aren't recommend the wrong products to your readers.
On top of that, there are some limitations on how many products you can create. Still, you can recommend many different categories of products to a broad niche of your audience based on their preference or locations when it comes to affiliate.
For example, if you are setting up your store, you may find it tough to ship abroad though Shopify allows international shipping, at a much higher cost of shipping, you may not make too many sales. Still, as an Amazon India affiliate, you can promote a different product in another Amazon region.
So affiliate is a much more natural choice to make living blogging in India than create your products. However, it also means you rely on others to handle your readers as a customer and provide them value.
7. Start a Job Board
Some niche blog readers hire others. The classic example is the entrepreneurship niche, but it is not limited to the only business niche. HR is also a topic that attracts readers who are looking to hire people.
If your blog readers are directly or indirectly relate to employing others, consider adding a job board to a blog.
One can either ask employers to pay to list their openings or ask for job seekers' payment to apply to jobs. Opt for the one that works best for readers and adds value.
8. Sponsored Products / Posts
I am not a fan of paid posts because I only write about products I use. As a blogger, I can't use every product.
As an example, I have used AWeber and MailChimp, and Sendy. There are tons of other email automation programs that approach me to share a review. Most were ready to pay as well. I turned them down because this is my blog, and I don't want to recommend a product that I don't use.
However, it is something that many bloggers follow and make a decent income out of it. The best example is the penny hoarder, which makes a generous income sharing branded content.
Moreover, many technology bloggers review gadgets, many of which are sponsored as well. Perfectly fine as long as you let your readers know it is a sponsored review.
FAQ about Earn a Living Blogging in India in 2022
Let me answer some of the common questions I hear about blogging and making a living out of India in 2022. I will keep the answers short.
Is blogging profitable in 2022?
Yes. It is but still doesn't take my words for it.
What is the cost of trying?
You will get all the insights about blogging.
How much are you willing to pay to get coaching and learn about something? Consider the cost of blogging as the coaching fees to get practical hands-on.
If you keep Googling, is it worth blogging in 2022?
You will always find an answer from a blogger who is doing well, and they will always say yes.
Once and for all, you have to try and find out. If you want my words – It is the best time to get started to blog.
How much does a blogger earn in India?
The amount varies. Looking at some of the income reports of Indian bloggers, I can say many bloggers even make more than 10L per month.
So I will say bloggers make handsome income for sure, but it isn't an overnight game. You have to experiments with what connects your way of putting things into words with readers.
Can I, as an Indian Blogger, make $100 a day?
Yes, it is possible, however, not from day one. If you are ready to build helpful content for readers, slowly, you reach such milestones.
$100 per month to per week and finally to per day.
You have to be useful to your readers, and money will eventually flow.
How do bloggers get paid in India?
It depends on how the blog is monetized.
For AdSense, you will get the amount directly deposited into your Indian bank account once every month, provided you make more than $100. If you make less than $100 per month, once the total is above $100, it will be sent to the bank account.
Similarly, many other networks may pay using PayPal.
I will re-iterate, focus on building a blog, and readership, the money will eventually flow in.
Who is the highest-paid Indian blogger?
As far as I know, Amit Agarwal is the highest-paid Indian blogger. His website is labnol.org, and his primary source of income is AdSense and other advertisements and affiliate income.
There are many estimates of his online income, and each is above 50k USD per month, which is 35L in INR at the current market rate of ~70Rs per USD.
Finally – Multiple Income Streams
There are many other innovative ways to supplement your income from the blog. Creating a newsletter readership and then advertising in the newsletter is one such option.
One can always opt for more than one way to earn via a blog in India and make a living out of it.