AWeber is my favorite autoresponder but as the blog grows, there are some features aren't part of the AWeber. So one needs to look at AWeber alternatives.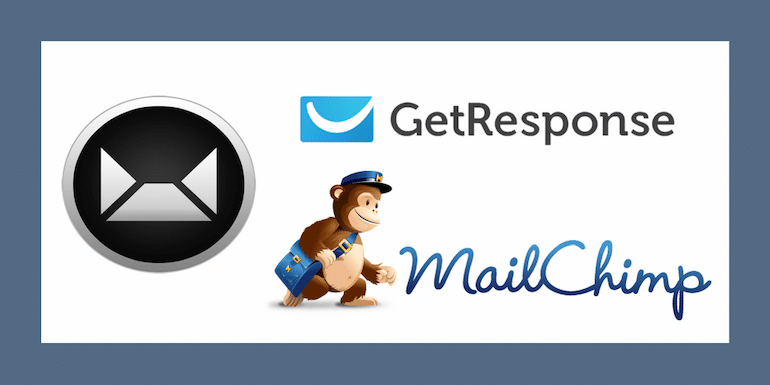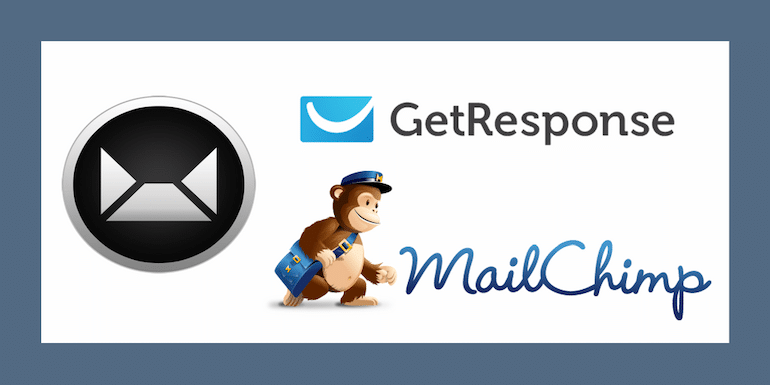 AWeber is my favorite autoresponder but as my blog grew, it wasn't able to provide solutions I need. So I had to look for AWeber alternatives.
Major AWeber Issues I had
Before I start sharing the alternatives to AWeber I use, let me share some of the key issues I faced with AWeber.
1. Spam Subscribers
I saw some of my old lists started to see un-subscribers and they were all spammers. I had no forms to subscribe to this list.
Spammers subscribing weren't becoming active subscribers in AWeber which may sound good. However, AWeber pricing is such that you pay the price for unsubscribers as well.
If you have too many spammers in your unsubscribe list, your monthly bill can go up significantly.

As in the above screenshot, the list "shabbir" and "shabbook" were my old lists for my investment analysis blog in AWeber. No real users were subscribing to these lists as I had no way to subscribe to them but saw all spammers join and AWeber was able to understand it as spam and instantly unsubscribe them.
I may have been fine if I didn't have to pay for them.
For a few months before the payment due date, I created a reminder to clean up the unsubscribes. A way to save myself from paying more than I should be.
The process didn't end here and I saw few spammers were subscribers as well. However, it was a very small part of my overall subscriber for Shabbir.in but it became a significant count on BizTips list. I did everything the support staff suggested from changing list name, banning spammers IP and so on and so forth but nothing helped.
2. More RSS Sending Options
AWeber doesn't have the option for RSS blog broadcast emails to be sent on a particular day when numbers of new blog posts reach a certain count.
Either select to be sent on a given day of the week or when a number of items are X or on a particular day.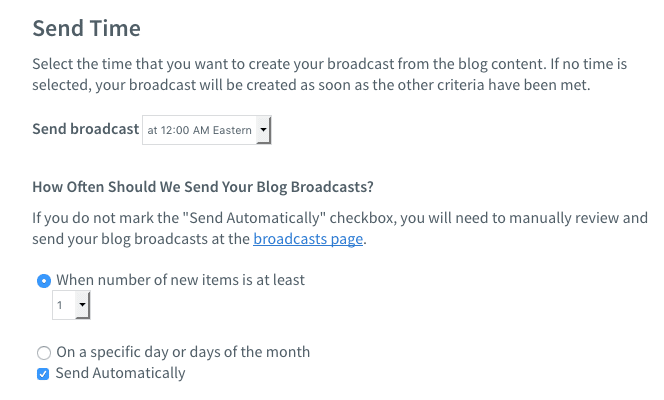 The way I work around it was to schedule my last post at the time when I need the email to be sent which was ok kind of solution but not ideal.
3. Merge List
We create lists over time for blog subscribers. For Investment blog I had blog subscribers to start with.
Then I started writing an eBook. So, I had a list for those who are willing to buy my ebook.
Slowly I had few lists but they weren't any different anymore. Ideally, I like to merge them.
However, AWeber does not allow merging list I am not sure why.
I was unnecessarily managing more lists and then those old lists were getting spammers. So either I delete those list or waste time cleaning the unsubscribes from all the lists.
On top of that, a user on my other list when gets an email will visit my blog and find an option to subscribe and subscribe again to the newer list.
4. No way to Let Customers know about Already Subscribed
AWeber automation is in a very infancy stage. It only allows visitors to subscribe or unsubscribe to other lists when they subscribe or unsubscribe to a given list.
However, one can't restrict a user to subscribe to a list if he is already on another list.
As an example, the automation works if my prospective customers are on the first list and when they actually become my customers, I subscribe them to the second list and automatically unsubscribe them from the first list of prospective customers.
Works perfectly fine but imagine you email your customers to visit your blog. Again they find an option to subscribe. Not all customers will remember they have already subscribed. Many will subscribe again to the prospective customer list.
In the autoresponder sequence, they will get an email to buy the same product again. Many users even went ahead and purchased my ebook again not realizing it is the same book they purchased earlier.
Ideally, AWeber needs an option for subscribers to be denied of subscribing to a list if they are already subscribed to other lists.
3 AWeber Alternatives
Clearly, now as my blog started to grow, I needed an alternative to AWeber.
So I started to look for AWeber alternatives and here are three of them I tested and works really well for me.
1. GetResponse
The first alternative to AWeber is GetResponse.
No issues with spam subscription and the best part is – pay for the active subscribers only and not for those who have unsubscribed.
It helps me save a lot of time that I was wasting trying to delete the unsubscribers every month in AWeber.
Even if you have spam, there are options to block spam email domains like I blocked mail.ru.

As I started using them, found that they had some really cool features that AWeber lags.
You can trigger autoresponder mail based on users reaction to previously sent emails.
So you can send an autoresponder email to subscribers who has clicked a particular link in previous emails sent or has opened an earlier email. This was quite new to me.
Apart from those, you have options to create surveys, design beautiful landing pages for opt-ins, schedule webinars and send automatic reminders to those who opted for webinars.
The only concern for me was to restrict customers to subscribing again to my leads list.
2. MailChimp
MailChimp offers Google reCaptch to confirm genuine users. It even offers more scheduling option within RSS to emails than AWeber.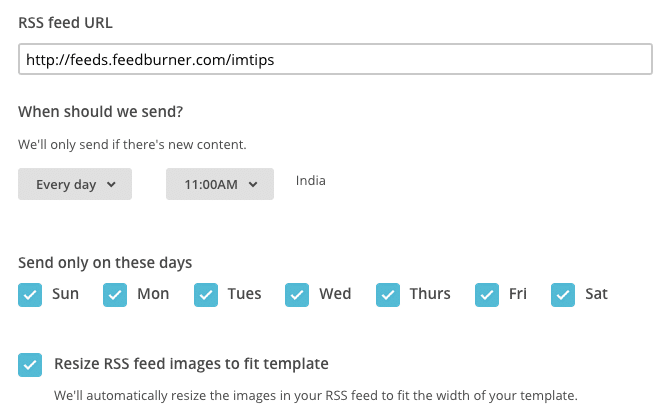 MailChimp offers to schedule based on my or subscribers timezone. A simple feature but in AWeber, I had to manually calculate time from Eastern Time as well as adjust for daylight settings.
One thing I didn't like in MailChimp is they don't add the referring page data into the subscriber details.
There is no way to know which blog articles generate more subscribers than others.
I did achieve the same in a roundabout way of adding a custom user field and insert the URL of the page in the page load for each page. I am used to this data as it helps me in knowing the kind of articles that generates subscribers for me.
3. Sendy
I have been using Sendy for Go4Expert.com and have recently moved to Sendy for Shabbir.in as well as BizTips.
So now all the emails you get from BizTips are all from Sendy.
Sendy is not a traditional autoresponder service provider.
It is a self-hosted email sending solution that uses Amazon SES to send your emails.
Sendy has autoresponder feature but lags RSS to email feature.
Though Sendy lacks the feature, it provides all the code which is what helps me code the solution I need. So I have created a cron job to convert my RSS feed into a Sendy email using a template.
The best part of Sendy is I can create custom functionality I need. So now I have the functionality where if a user is a past customer, he is given a message of already a member when trying to be a prospective customer again.

Sendy does not cost as much as AWeber or GetResponse or MailChimp to send emails. I was very skeptical about moving over to Sendy because of the reliability of email deliverability with external email service providers. The response from the readers is same with respect or has been better than AWeber, GetResponse as well as MailChimp.