What are the freelancing barriers I faced when I started freelancing a decade ago? How they have changed? why everyone should consider being a freelancer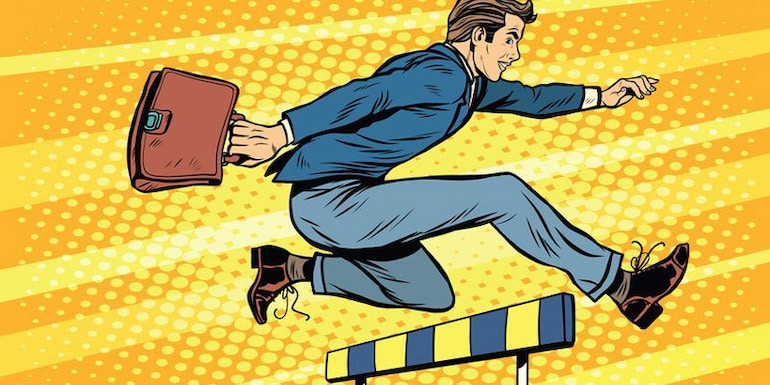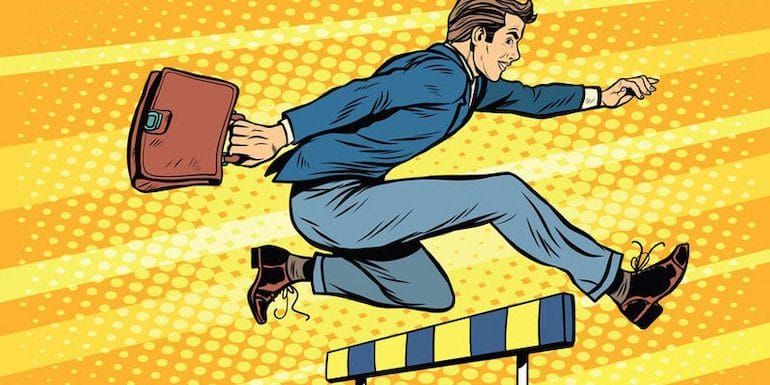 The idea for this post came from Ray Edwards recent video where he shared about the five barriers that aren't a barrier anymore for startups. Same is the case with Freelancing. The barriers I faced a decade ago to start freelancing aren't a barrier anymore.
It's a must-watch video. So first watch the video.
If I look at my journey as a freelancer or blogger, I think it was quite a bumpy ride back then. Now it is quite a breeze when I compare it to the past.
So let me share some of the common freelancing barriers of the past.
1. Easy to Find Clients
When I started in 2002, there were so many freelancing sites that you can easily get overwhelmed about them. Everybody was launching freelancing marketplaces, and I also launched one GlobalDevelopers.net back then.
I started with 8 to 10 freelancing sites and tried many options. I even thought about trading GMail Invites. So I purchased a GMail invite on eBay (Yes Gmail was not available unless you had an invite). I sold many GMail invites. To have more invites, I even opened a few fake GMail accounts using my invites.
Back then, there was no eBay.in and it was all eBay.com.
Coming back to finding clients, when I was in college, I grabbed a few homework help type of work to build a reputation as a freelancer on freelancing sites before I can get any real projects.
Fast forward to 2016, and I see clients are fine hiring a college student for getting real projects done as long as they can judge, you can finish it.
The real reason for such a scenario is more and more people want to be hired on a contractual basis. Even I prefer hiring a freelancer on sites like Upwork instead of hiring them full-time. The shift in a mindset has created a surge in the amount of work available to freelancers.
2. Receive Real Money in the Bank Account
I could create a PayPal account with Indian credit card (I could manage a credit card as a student in India) in 2002-2003. However, I couldn't withdraw my money from PayPal to my Indian bank account. They wouldn't even send a USD check to India.
I was accumulating funds in my PayPal account and can spend them on merchants who accept PayPal. I used to purchase hosting, vBulletin, Skype Credits. All paid from my PayPal account.
Working and still not getting paid was one of the toughest barriers to freelancing then.
As I see my PayPal account history today, 1st May 2003 is when I received my first PayPal Payment of $5, and on 11th November of 2005, I got my first PayPal check issued in USD. Checks in India takes a month to reach and then a month to encash in my bank account.

Not to mention the amount of questions bank representative would ask before taking USD check for clearance.
When PayPal started issuing a paper check, I was over the moon because now I could get my money from my PayPal account into my hands though it will take a couple of months to get the money hit my bank account.
Fast forward to 2019, and we have PayPal sending the payment in hours to the bank account or Payoneer which offers so much more than PayPal.
Similar things can be said about the eBook payments, and I couldn't accept payments for digital products in Indian Rupees. Now Clickbank supports payments in INR, and we have Instamojo as Indian Payment processor where you can sell digital goods.
3. Better Forex Rates
When I started receiving payments in 2005, 1 USD was paying me 45 INR. Today 1 USD will pay 70+ INR.
With the same hourly rate, you make 25% more money.
Better forex rates allow me to make a lot more money and keep prices competitive.
4. Brag about Working from Home
If I say I work from home, people used to give me a stare assuming I am not doing anything or I don't have a job or am fired from my job.
Freelancing for me, is all about working from home. Now when everyone is freelancing, you can explain to your mom that you are working even when you are at home. It was tough for me to tell back then what I was doing and how I was earning.
You can now partner with others who also prefer working from home, which was tough then. You will even find employees who are more than willing to work from home.
Final Thoughts
We are living in a time where things are becoming easy for businesses, entrepreneurs, and freelancer, and so you should consider it. Are you freelancing yet?