What is freelancing? How can Upwork help? Why freelancers should work from home? The Pros and Cons of it and if it is right for you to try freelancing?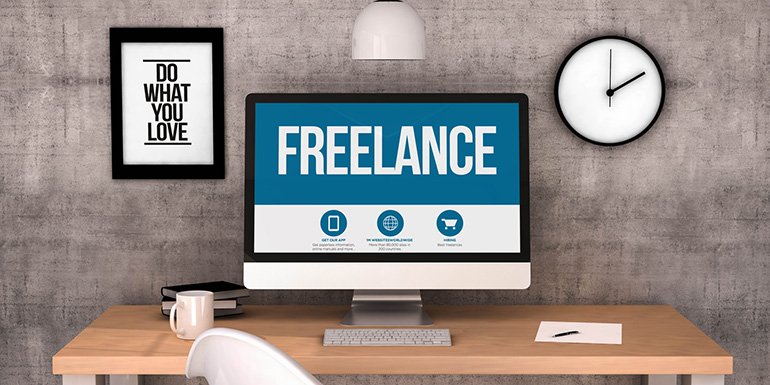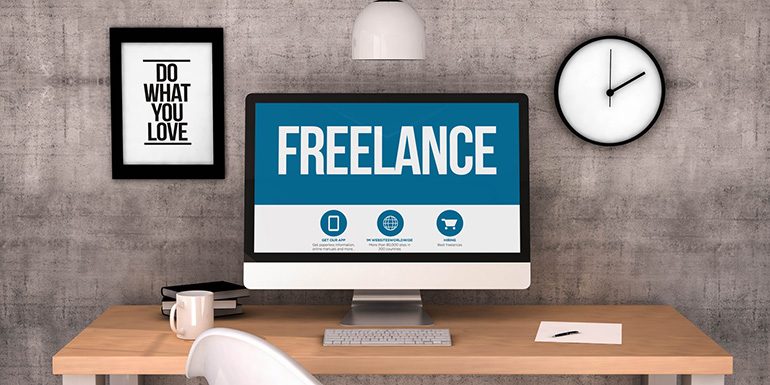 Whether you've heard a little about freelancing and are curious to know more, or you already know that you want to be an online freelancer, but aren't sure where to start, you've come to the right place! This article will explain to you everything you need to know about freelancing and how to be a freelancer.
So first, let us define the basic understanding of the term freelancer and freelancing.
What is Freelancing?
Any individual working for multiple clients or companies at the same time without being permanently employed by anyone of them is known as an individual freelancer. The working freelancers are termed as "doing freelancing" or "Freelancing".
Individual freelancers prefer to work from home, but freelancing isn't only confined to working from home or working as an individual. A group of freelancers with a diverse set of skills can join hands to form a team that can work for multiple clients or companies at the same time without any member of the team being employed either by co-freelancers or by any client permanently.
Often such a team of freelancers, when they expand, hire under them, forming a company with the original set of freelancers owning the company. They focus on building clients and employees get the bulk of the tasks done for the owners.
The best part of being a freelancer is, it focuses your expertise and not on your gender or location. It gives you freedom of time, freedom of place, freedom to choose clients, and, most important of all the freedom to work in the right choice of technologies.
How Can Upwork Help Being a Freelancer?
Upwork (previously oDesk and Elance) is the largest marketplace where clients share their requirements as projects and hire freelancers or companies known as agencies in Upwork.
Freelancers can create their profiles based on their subject of expertise. The profile is screened rigorously by the Upwork team to maintain the quality of the marketplace comprising of individual freelancers and agencies within the Upwork ecosystem.
The process to get your Upwork profile approved is getting tougher day by day. Some may see it is an opportunity for seasoned freelancers. The rigorous approval process also helps clients reduce meaningless proposals that lead to more issues as the project commences.
Once your profile is approved, the use of Upwork connects. One can only write a proposal to a certain number of projects each month though it may sound limiting the use of the site. However, if you use them wisely, they are enough for any individual or agency. Connects aren't needed for recurring clients or if a client has invited you for a project.
Upwork is bread and butter for thousands of Indian freelancers who rely on Upwork and other similar freelancing sites to get clients and projects to make a living.
How did I get into Freelancing?
In college, I had a very keen interest in programming. I was always looking to get involved in a real project instead of doing the library management system or student management system.
Gaming is something every college student aspires to build one, and so was I. I always had a keen interest to be part of it and also found some opportunities back then. Here is an old certificate from my archives.
It gave me the much-needed boost to work online, which lead me to RentACoder (a freelancing site back then and is now acquired and merged with Freelancer.com).
Back then, I did a few homework help types of projects in C and C++, and this gave me my first hands-on freelancing.
After college, I was doing a job but couldn't find time to work for clients. So I started the Go4Expert Programming forum—one of the main reasons why I tell every college student to start freelancing.
Also read:
How to start freelancing right now - The steps I followed amid the 2008 financial crisis to quit my high paying MNC job as a developer
Why Should Freelancers Work From Home?
Individual freelancers should work from home, and there are many reasons for doing it. Here are some of the common reasons I see an advantage for individual freelancers to work from home:
Save Rent – One of the more significant expenses will always be office rent in India. When you are working from home, you immediately save the rent as an expense. There is no point in paying the office rent when you are the only one who will be working at that place.
Flexible Hours – I prefer working early morning as well as late at night. In the afternoon, I don't like working and often take a nap as well. Freelancing and working from home makes it easy for me to work on that schedule.
Save Commute time – When I was in Kolkata, one of the most time-consuming processes was the amount of time one wastes to commute to the office in traffic jams. Though Surat is much better off than Kolkata, it is one of the primary reasons why I have developed the habit of working from home.
More time with family – I am there when they need me. Though when I am working, I like to be in the working mode, but that doesn't mean I can't be with them when needed.
More Productive – I work early morning and late nights. I am more productive in that time. So it helps me make the most out of my time with the least working time possible. 4 to 5 hours in the morning and 4 to 5 hours in the evening is a good enough working schedule for me.
I am of the view every freelancer should start working from home and try to be on the outsourcing model till it is possible to keep outsourcing. As things begin to grow and get beyond a certain point, one can always look to get an office space to build an in-house team.
The Benefits of Freelancing
No point working day in and out, and at the end of a year, get a slight increment in salary with a note there is a scope for improvement.
As an individual, there is no denying fact there will always be scope for improvement, but have you ever wondered why the same extent of improvement doesn't apply to salary?
So here are some of the critical points which I think one should consider in favor of being a freelancer and consider freelancing.
You are in Control – I decide what work I want to work on, when, how, and at what price. I set my working hours, and the days I am not willing to work are my weekends.
Make More Money – The more I work, the more I earn. I control my profit, and I am the only person responsible for my losses. In 2008, when I was planning to leave the job, the recession was on, and companies were trying to save funds and avoid losses. As an employee, it is always imperative to work the extra mile for the same pay and still get the feedback of scope for improvement.
Can't be fired – If you lose the job, it's a huge task to get a new one. One can be disturbed physically as well as mentally, but as a freelancer, you have multiple clients hiring you for different work. If one of your clients is down, it's not as big a deal as losing a job because you don't have all your eggs with one employer.
You Decide Raises – You don't have to wait for a year-long to get a raise. If you feel you're worth more money, quoting a higher rate for the next work is all one needs to be doing. In the first year of freelancing, I doubled my per hourly rate. See How Freelancers Can Raise Rates?
No Office Politics – I am 100% sure my current seating system is not as good as my last employer's cubicle were, but the atmosphere of my current working environment is far better now. It allows me to be more productive and spend more time with my family as and when needed.
Working Like on Vacations – There is no rule that you can't take your laptop with you and work from a beach or relocate to a better place for living. I was in Kolkata and moved to Surat now without any impact on my income.
No Bonds – You don't need to make an upfront commitment on how many more months you will work at the same place, for the same manager, at the same salary.
The Disadvantages of Freelancing
I don't like to paint a very rosy picture of freelancing. There are two sides to every coin, and freelancing is no different. Though the advantages of freelancing will always outweigh the disadvantages, it is good to know the weaknesses of freelancing as well.
With More Power Comes More Responsibility – Freelancing gives you the flexibility to work at your own time, in your personal choice of technology, from the comfort of your home. What it means is, you are responsible for making the right choice of time when you are most productive, choose the right technology that isn't too competitive, and yet has a good source of clients. So with freelancing, you are on your own to manage them and come up with a matrix that works best for your style and niche of freelancing work.
More Disciplined – You need to be self-motivated to be a freelancer. There are no fixed working hours or when you want to be starting the day or when you want to be ending. The schedule can become when you want to start working, and when you feel too tired to continue. I had many 16 hours working days for an elongated period because I wanted the money to buy a flat. Over time I had to make a conscious effort to be more disciplined.
Become Workaholic – The more you work, the more money you earn, but often it works against you. High temptation to work more or work on weekends as well or carry a laptop on vacation to make sure you don't miss responding to emails.
Working Alone can be Non-Productive – You may always think that you are working from your home and what else could be more comforting than this. A home is a relaxing place, so one has to make sure the environment is productive. Freelancers at times can become lonely, especially when there is no one to talk about your micro achievements over a coffee break.
Wear more than one HAT – Being a freelancer means that you control everything from profit and loss, computer maintenance, insurance, taxation, etc. So you are not only a freelancer but also a finance manager, the admin guy the marketing manager at the same time. Freelancers should prepare themselves for all those extra responsibilities.
The major disadvantages of being a freelancer are for working from home.
So if the work from home isn't working for you, move out to a different place as a workplace. It can mean the working hours are well defined, and one can build the needed discipline to be a freelancer.
If you don't have a dedicated place for working, take office space on a sharing basis to have someone to talk, save on rent amount and yet be a lot more productive by working for a fixed number of hours.
Finally, the big question that needs an answer is:
Is Freelancing Right for You?
Every individual is unique and different. So one solution fits all may not work. Even for the same individual, the same solution that has worked in the past may not work now.
Working from home has worked really well for me in the past when I am a developer, but it doesn't work to a large extent as a writer or blogger. The same may be right for others for development where they aren't as productive when kids are around them.
Similarly, if there isn't a regular source for clients, one can get into what I call the negative cycle of freelancing. To get new clients, one has to dedicate some time to make a move to new technology or niche, which can be tough being able to meet the daily day to day expenses.
For some, finding new clients can be a difficult task and for others saying no.
But one thing is for sure; freelancing is worth giving a try. I don't think any blogger is sitting on his desk writing on what has worked for them can decide if freelancing is right for you or not. Take the encouragement from others, but your situation is and will be different than mine.
You may treat some situations differently like: It may so happen you are best when there is no option to look back, whereas I am best when I have a second option open. So for me starting as part-time freelancer and blogger was the better choice, but it may not be for you.
Should you burn the bridges and quit the job to try freelancing or you want to leave the gates open for a job and try freelancing; It is best to experiment with what works for you and how.
The most crucial aspect of all is to try freelancing and see if it is right for you or not. More often than not, it will.