The 20+ actionable ways to boost your Google Adsense overall earnings and income to help you earn more money from Google Adsense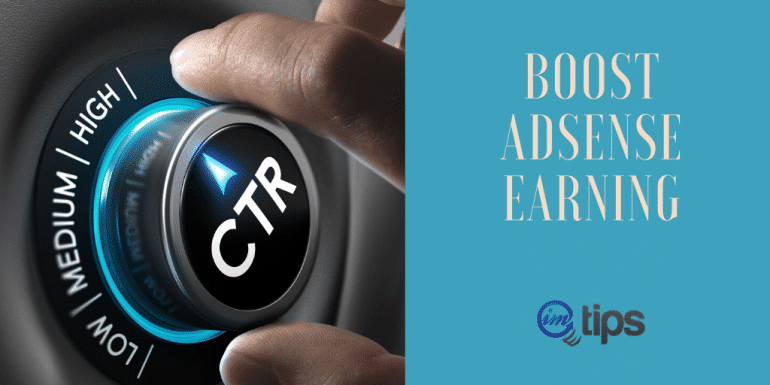 Do you want to increase to boost your Google Adsense Earnings? Let me share with you 20+ genuine ways to increase your overall revenue from Adsense.
Moreover, this article is not about tricking the Adsense for high CTR, or tricking to high paying keyword content, etc. It is a genuine, white hat, as well as white label Googe Adsense recommended methods to increase your overall earnings with Google Adsense.
I have been using Google AdSense to monetize my forums, blogs, and other websites for as long as I can remember. My Adsense account is active since 2004. There is no better ad network than Adsense that exists for every kind of blog and website.
I see Adsense as one of the easier options to monetize a site. Moreover, it also means, as an individual blogger or webmaster who doesn't want to create ads sales team can still monetize a website or blog with Ads.
I have seen and experimented a lot over the past 15 years to be able to share some income boosting tips for Adsense.
1. Create Valuable Content
The most important aspect of earning more from Google Adsense is to be able to create more and more valuable content for your readers. There is no substitute for better and valuable content when it comes to earnings from a website or a blog.
I know some argue quality over quantity and I completely take your point it is the quality of the content that will matter eventually. However, to be able to generate better quality content, you should be able to create content and understand what is the kind of quality that works well for your audience.
Moreover, the first point that I have to boost Google Adsense earning is not creating more content. It is creating valuable content. At times, it will so happen that you may have to keep on creating content to be able to understand what is the type and kind of content that will eventually be valuable for your audience or readers.
2. More Traffic Equals More Earnings
More traffic means more earnings from Google Adsense. In fact, more traffic means more earnings from any of the ways to make money from websites and blogging.
I see many new bloggers are of the impression, affiliate earning is higher with low traffic as well. They don't understand the difference between higher earnings as compared to Adsense viz-a-viz scalability of traffic and earnings.
Let me explain it with an example. Let's say an affiliate website gets 3k users per day and makes a handsome amount of money from affiliate earnings. Adsense earning is comparatively low for such traffic and let's assume it is 1/10th for the same number of users per day.
People start comparing Adsense versus affiliate sales earning which is kind of wrong. The right questions to ask is:
Can an affiliate website be scaled to 100x or 1000x traffic levels?
Can the Adsense site be scaled up to 100x or 1000x traffic levels with more valuable content?
Very few niches in the affiliate marketing arena can be scaled up to 1000x levels. However, there are tons of sites that are at 1000x levels earnings hundreds of thousands of dollars from Adsense.
So don't compare apple with oranges. Affiliate sites are great provided you can make sales. Adsense sites are great provided you keep creating valuable content for the readers and grow the traffic levels.
3. Choose Better Paying Adsense Niche
You have to choose your niche carefully. There are some niches where you will have tons of advertisers whereas in other niches hardly a handful of them.
As an example, radiophysics may not have too many advertisers but it is a niche where you won't have too much competition either. So if your interest is in radiophysics, it may be wise to choose a little broader niche (maybe physics or radiology) and then have a sub-topic of radiophysics within the topic of the site.
Opt for a slightly broad niche from your interest if you see it may not have a good deal of advertisers. Similarly, if your niche is too broad, opt for a niche within the niche to reduce the competition.
Here is one of my articles on choosing the right niche for blogging.
4. Keyword Research For SEO
Keyword research is an ongoing process. For each content, one has to get into the mindset of a potential search user and write the content providing a solution to his problem.
Profitable keywords are an important part of keyword research. However, it is not the only part of the keyword research aspect that we want to focus on when writing valuable content.
The first and most important aspect of boosting income in Adsense is valuable content. However, the same content can be written with many viewpoints. The keyword research and SEO aspect mean one should focus on a viewpoint that helps a potential user searching in Google to read what I am writing.
Taking the example of this very own article, what will a user search in Google when he wants to increase his income from Google Adsense and not focus on higher eCPM or CTR in Google Adsense. So the focus to increase the overall earnings and revenue. The focus is to build an evergrowing flow of traffic via Google with keyword research.
5. Use Social Media to Drive Traffic
The days when sharing content on social media and traffic starts pouring in are long gone.
Still, there is a lot of traffic that a blog or website can drive in if they focus on making the content engaging and easy to share.
Moreover, there are certain types of content that work on social media. As an example, interesting pictures works more on Instagram and great one-liners on twitter.
Focus on sharing visual content and consistently engage with the audience.
6. Advertise on Facebook for Cheap Traffic Option
There are a few kinds of Images Bound to Go Viral on Facebook. Try making such images for advertising on Facebook.
Once you have a great image, it can work in your favor in many ways and advertising is one such option to be able to drive cheaper traffic from Facebook. Actually, Facebook never charges on per click basis and it is always for the impressions. So if you can have a very clicky ad, your cost per click from Facebook can go down drastically.
7. Choose the Right Adsense Placement
Some ad placement will drive in more revenue over others.
As an example, the ads within the content is bound to get noticed more over the ad in the sidebar. So it is important to have better-performing ads within the content.
Moreover, I have seen ads within the content that are aligned left perform far better than those which are aligned right. I am not sure why it is true. The only reason I can think of is left-aligned units look more like in the content than those which are right-aligned.
Similarly, it is quite imperative that ads at the top of the page will perform way better than ads at the bottom of the page with no visibility. So make sure your site design integrates larger ad units above the fold.
8. Choose the Right Adsense Banner Size
The horizontal responsive banners at the top of the page perform much better over the smaller ones.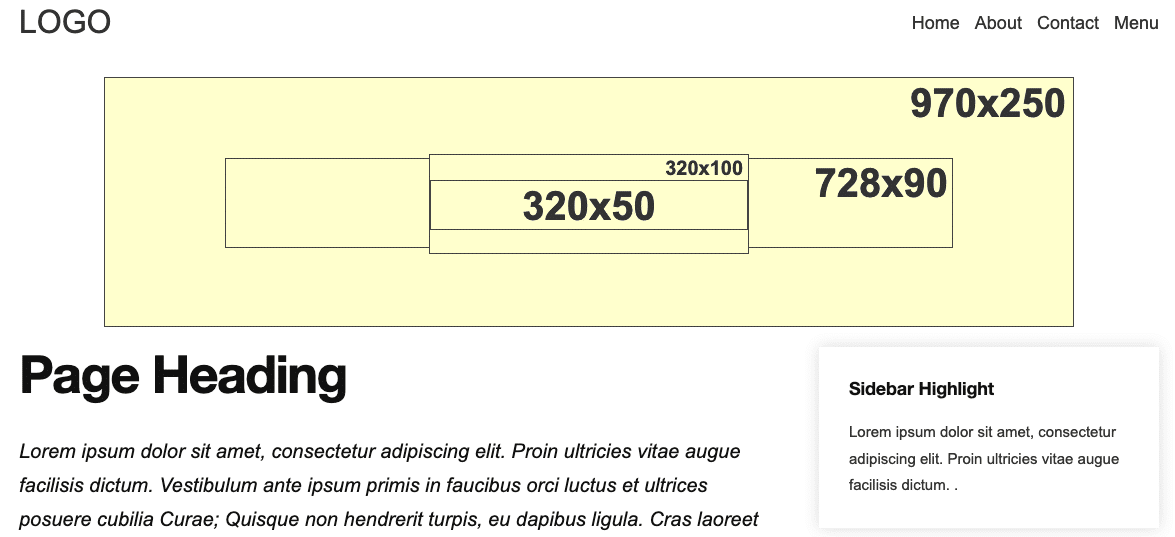 Here is a guide to choosing the best performing Google banner sizes along with their placements to help boost your overall earnings in Google Adsense.
9. Add Adsense for Search
I always prefer to have Adsense for search on all my forums and blogs. It means not only I add to the overall ad revenue from Google Adsense but also enhance user experiences and provide them better search results.
Moreover, for search, I also integrate Google Analytics to know search terms users use in the search box. It helps me understand what more can I write on my blog within the content to help users solve their queries.
10. Use Multiple Ad Units
When Adsense started in 2003-2004, we only were allowed one ad unit per page. Time evolved and then 3 ad units were allowed. Over time, we have an option of ad units along with link units.
The reason I want to share the historical information is, Adsense is becoming more and more lenient on now allowing publisher to better monetize their content.
So when you have an option to have more ad units, experiment with multiple ad units on your website. Experiment with some of the better-performing banners across different placement on your website.
11. Use AMP Ad Units
AMP is accelerated mobile pages optimized pages for mobile web browsing for faster loading. Moreover, these pages can have Google Analytics to track users as well as Google Adsense code.
If you are using WordPress, you should use AMP for WP plugin and it has an option to insert Google Adsense Ads at predefined locations. Moreover, also check out the essential other WordPress plugins.
12. Get Design (Borders/Color/Font) Of your Ads Right
Should you blend-in the ads or let them stand out?
There is one school of thought that says to get better CTR on Adsense ads, they should be blend in. Whereas there is a second school of thought which is to get better user experience and earnings from Adsense, your ads should stand out.
However, both the ideologies never experimented on your site or with your reader audience.
So, instead of making an assumption on which one will work better on your site, experiment both to see which one works better for you.
My view is the blending of ads works better to boost the overall earnings with Adsense.
13. Use Ads in Matched Content Units
Matched content is Google's recommendation engine of other content from your site. It is only eligible for high traffic sites. If your site is eligible for the Matched Content Ad unit, enable the monetization option within the matched content unit.

It will not only increase the overall traffic to your site by recommending very related content to the user but will also help boost the overall earnings within Google Adsense.
14. Use Other Ads Format
Google offers many ad formats under manual ads.

Display Ads – Traditional banner ads.
In-feed Ads – Ads for listing pages like posts.
In-article Ads – Within articles and content pages
Matched Content – As referred above content promotion along with ads.
Link Ads – A list of topics or links which are relevant to the page.
Try everything to see which one works best for you. You can either try them manually or even use Auto Ads to add in-feeds and in-article ads.
15. Use Google Adsense Experiments
Experiments help analyze Ad's performance. You can run experiments on live traffic and test new changes before making them permanent.
Select the original ad setting you want to compare the experiment variation against.
Select the variation settings.
You can find more about the experiments in the official doc here.
16. Use Reports to Track Performance
A few years back, tracking was via custom and URL channels. Now we have verified sites and ad unit reports. So we can view how each of our sites performs in Adsense along with each ad unit.
Track the performance of each ad unit to see how your changes are impacting the overall earnings in Google Adsense.
Generally, bigger ads work better. However, in some cases, a little smaller ad can also mean the next ad on the page move higher giving it a better viewability to increase the overall ad revenue from a website.
17. Focus on "Active View Viewable" Metrics
The most important metrics track for better revenue and earnings in Google Adsense is not CTR or eCPM. It is Active View Viewable.
Active View Viewable is the percentage of the total impressions for an ad that was viewable. Viewable is when at least 50% of the ad's pixels were in the viewable area of the user for at least one second.
An Active View Viewable value of 33% means ads are only viewable to the users 33% of the time. So you may have 3 ad units on the page but they are only viewing 1.
Maybe they aren't scrolling to the point or you have an ad in the footer.
The more viewability of ads means you have a better chance of getting a click on the ads to increase its CTR and ultimately the eCPM.
18. Block low paying advertisers with Competitive Filters
Find ads either when browsing your site or in the ads review section that is mainly made for Adsense type of website. You should not click on your Ads but you can search for the domain in Google and see if they are any good to be an advertiser on your site. If not block them.
See the official statement as to how to block ads here.
I block free websites like blogspot.com / wordpress.com / hubpages.com / .co.cc domains from appearing on my site. This should ideally help increase the average per click revenue to a large extent but even if it doesn't then I don't think I will prefer having those ads on my site anyway.
19. Don't overdo with Ads Blocking
If you are not sure if the advertiser is good or bad, don't block them.
Google Adsense is a marketplace where advertisers compete for an impression on your website in real-time. If you block too many advertisers, you may end up with a handful of advertisers and see a dip in earnings instead of a boost.
20. Start a YouTube Channel
YouTube channel has its own set of criteria for being eligible for monetization via Google Adsense. The channel needs to have 1000 subscribers and 4000 watch hours in the past 365 days to be eligible for monetization.
However, if you have a content website, being on YouTube can always add extra revenue to the overall earnings you make from Adsense. Moreover, YouTube is the second most used search platform. So it can be a good way to drive traffic from Channel to your site and vice-versa.
21. Add AdSense to High Traffic Websites
As your site grows you tend to become eligible for better CPM ad networks and this is where you tend to move away from AdSense and concentrate more on the CPM Ad network and direct ads. It is good to be going that way but do not forget to experiment with AdSense time and over again.
A few months back I decided to put AdSense back on sites which I have removed as I had too many direct advertisers. I saw very good results and much better eCPM.
A thousand views per day site and ten thousand views per day site don't make a similar eCPM. As traffic grows, the overall earning from Adsense also increases. There is no official statement about it but this is my personal experience using Adsense for almost 15 years now.
22. Add AdSense to Low Traffic Websites
Many people believe having ads on new sites or low traffic site is not worth it. At times, they even consider the site as a failure and do not concentrate much on it.
I also had the same view.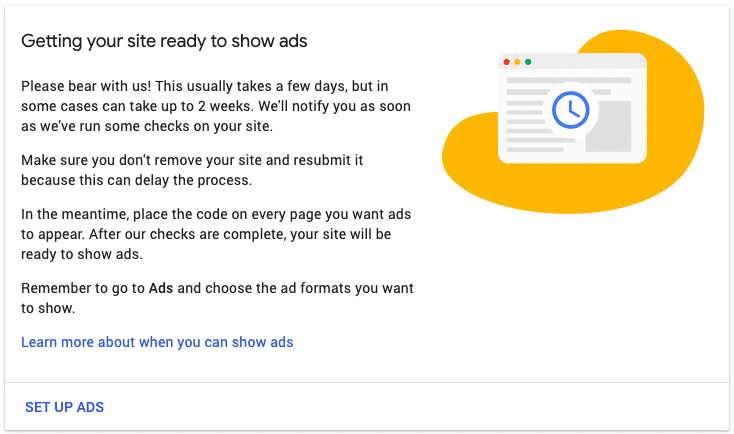 However, with new Google Auto ads, I dropped in the ad code in the header. Very little money started trickling in. However, instead of considering it as a dead site, I found it to be worth taking to the next level.
23. Keep Experimenting
The right approach to increase earnings with Google Adsense and making the most is to keep experimenting. Some may work and others won't. The possibilities are endless but if you are willing to try and find the one that works best for you.