A complete list of mostly free essential WordPress plugins that every Wordpress blog must have as he embarks on the blogging journey.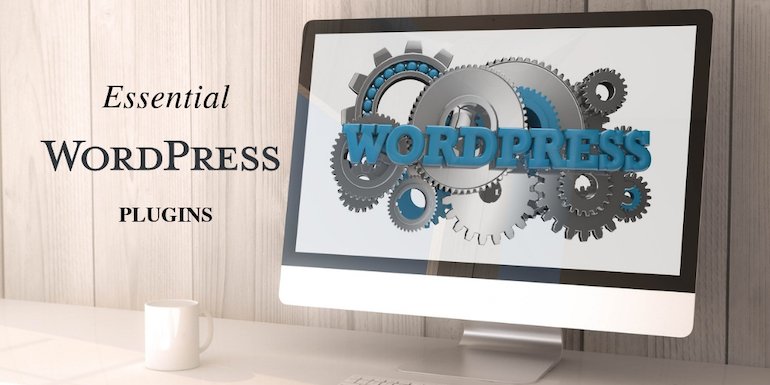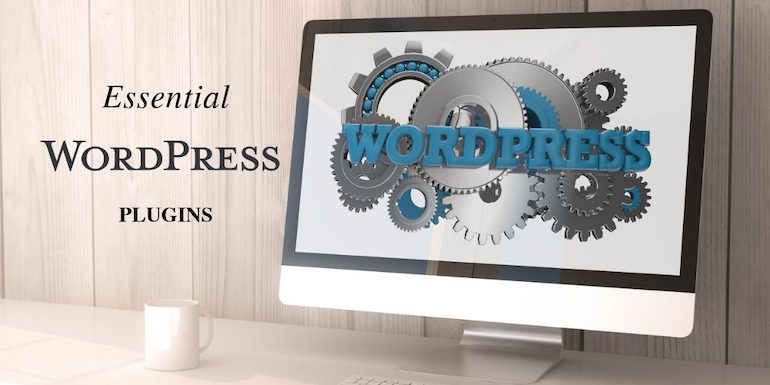 In this article, I will discuss the essential WordPress plugins that every WordPress blog must have in 2022. These plugins will supercharge the WordPress website.
In the sea of plugins available for WordPress, it becomes confusing which one is the best one to be used for what you want to do. The principal reason I built this list of the most essential of essential WordPress plugins one needs in 2022. This list of plugins is a must-have for any WordPress blog or website.
The list entirely focuses on plugins that are free (but some are premiums), mandatory, lightweight, have fantastic features.
Another key point I want to mention is I have compiled a useful guide on How to Start a WordPress Blog. This guide will significantly help you craft your websites in WordPress without any technical expertise.
Henceforth, without much ado, let's play the plugin list.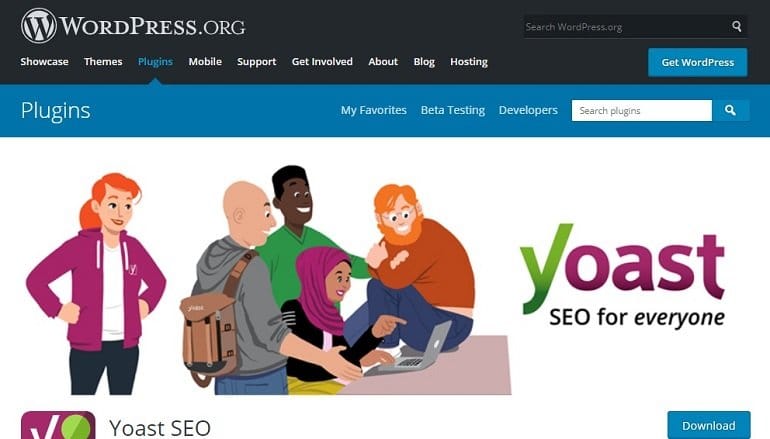 Yoast SEO plugin is the best WordPress plugin (since 2008) to power up your website SEO game. It is free with limited functions. Yoast guides users to achieve a high ranking in Google and Bing SERPs. Take a look at what Yoast does regarding website functionality and SEO.
Most advanced XML sitemaps features
Webpage title and description for rich snippets in Google search results
Set of tools to write unmatched SEO-friendly content
Snippet previews to see how it looks in the search results
Best internal linking feature to tell you which existing content is related to the current one being written.
Site performance and fixing scrawl errors
Users can make large-scale edits to the website using the bulk editor
Keyword optimization and google page previews
Flesch Reading Ease score to analyze the readability of content
And a lot more features when you go with a premium Yoast subscription.
Read 35+ Tweaks To Make Your WordPress Blog More SEO Friendly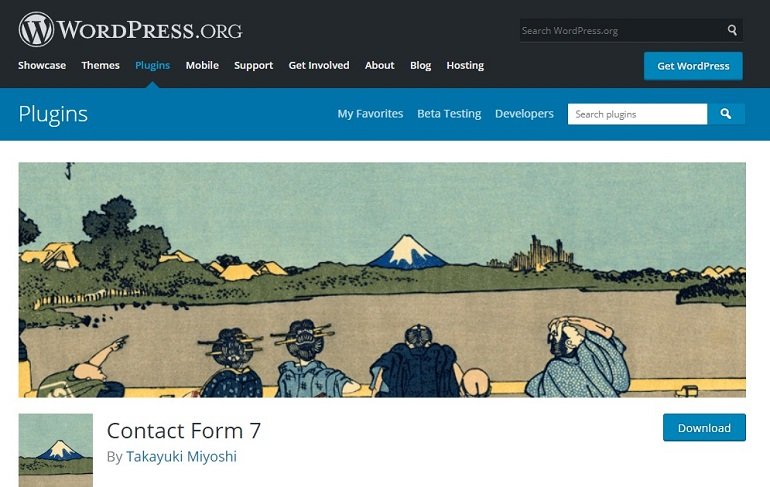 Contact Form 7 by Takayuki Miyoshi helps WordPress users to create forms without the help of a developer. It supports Ajax-powered submitting, CAPTCHA, Akismet spam filtering, and so on. One can configure contact form 7 on pages where you want them.
Detailed information about the contact form 7 setup guide is available at contactform7.com.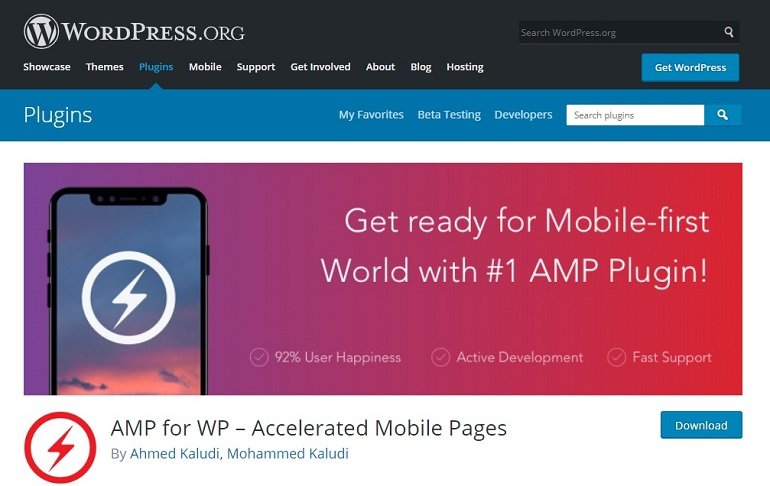 AMP stands for Accelerated Mobile Pages. This WordPress plugin automatically adds accelerated mobile page functionality to your WordPress site. AMP makes your website faster for mobile visitors. Listed below are some exciting features of the AMP plugin.
New page builder 3.0 for AMP
Pre-built layouts for business websites and landing pages
Advanced WooCommerce support
Contact form 7 supported
Support for Google tag manager.
Users can add separate content for AMP websites
Drag and drop page builder added
Google Adsense support with four different Ads slots (AMP-AD)
Separate WordPress Menu for AMP version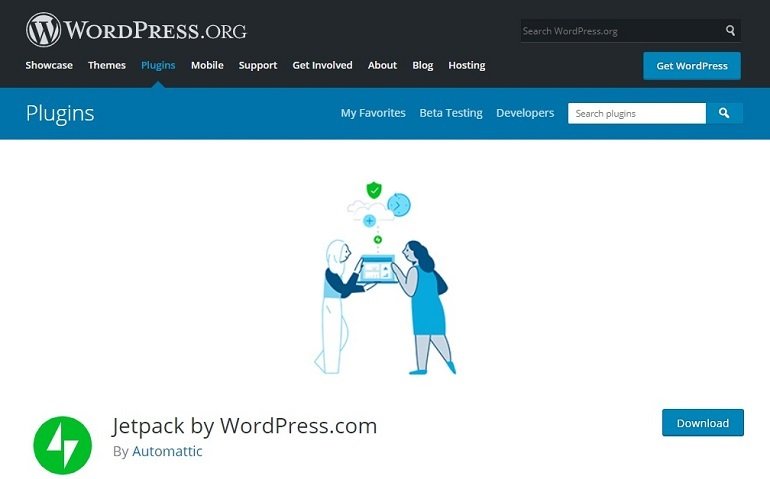 Jetpack is 3 in one plugin that offers hassle-free integration of WordPress.com features in self-hosted WordPress sites. The user can create and customize their websites using JetPack. It has hundreds of professional themes to design various websites. Jetpack also provides powerful customization tools and lazy image loading for mobile devices. On top of that, it also provides a powerful WordPress CDN to serve images.
Some of the critical JetPack features:
Site stats and analytics
Auto and advance social media posting and scheduling
SEO tools for Google, Bing, Twitter, Facebook, and WordPress.com
Advertising program integration with AdSense, Facebook Ads, AOL, Amazon, Google AdX, and Yahoo
Simple PayPal payment buttons
Jetpack's site accelerator feature loads pages faster
It reduces bandwidth usage, which lowers your hosting costs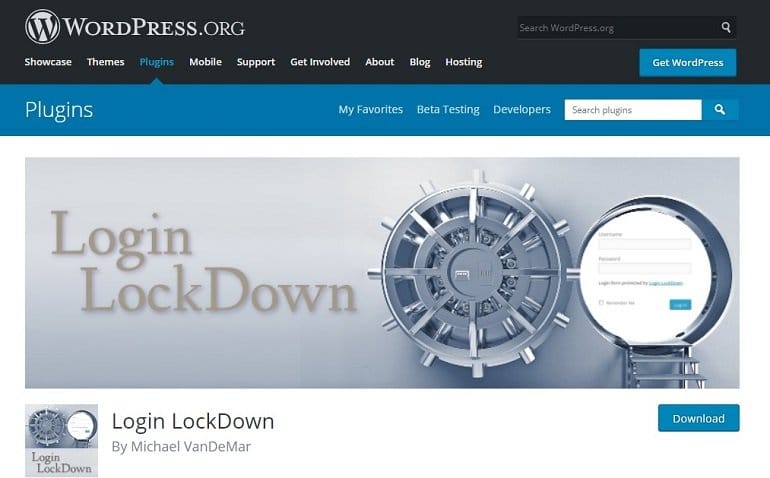 Login Lockdown restricts malicious and forceful logins to your WordPress panel. It records the IP address and the timestamp of every failed login attempt. If a user tries to log in for more than the speculated number of times from the same IP, then the login function is disabled on that IP.
The site admin can, of course, unlock the IP address manually afterwards from the panel.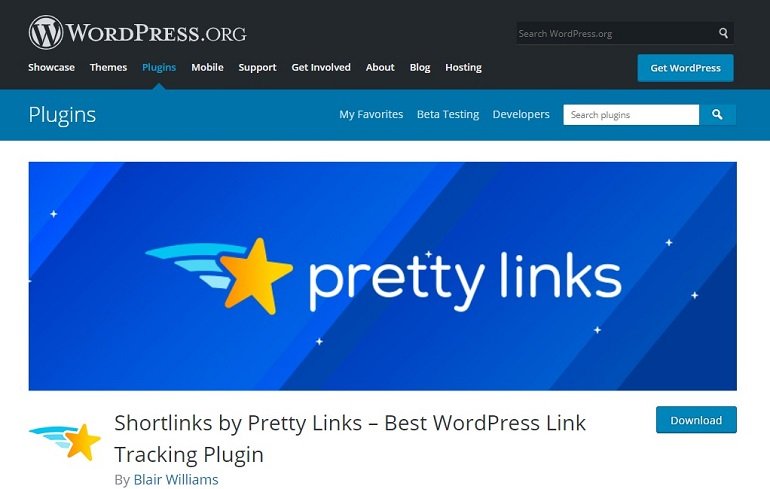 Pretty Link is a significant WordPress link tracking plugin. It helps mask affiliate links. (To track pretty links clicks, you can use Google Tag Manager) What pretty links do is it shortens links. Everyone does with bit.ly or other external link shortening tool. But they aren't links from your domain. Pretty link not only shortens the link but also tracks every hit on a link. It provides a detailed report of the browser, operating system, and host where the hit came from.
Some Features of Pretty Links:
It helps you create short and simple URLs for your website
Tracks the number of clicks per link
Tracks the number of unique clicks per link
Reporting interface to see clicks per day
A cookie-based system to track visitor activity across clicks
Users can switch tracking on/off on each link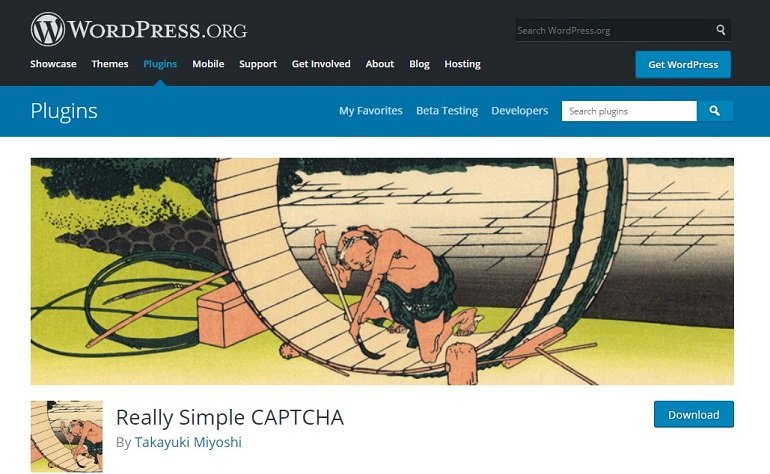 Really Simple CAPTCHA work within Contact Form 7 or any other plugins. It is not intended to work alone. Users can integrate it into their contact form plugin for added security. As the name suggests, it is simple to use.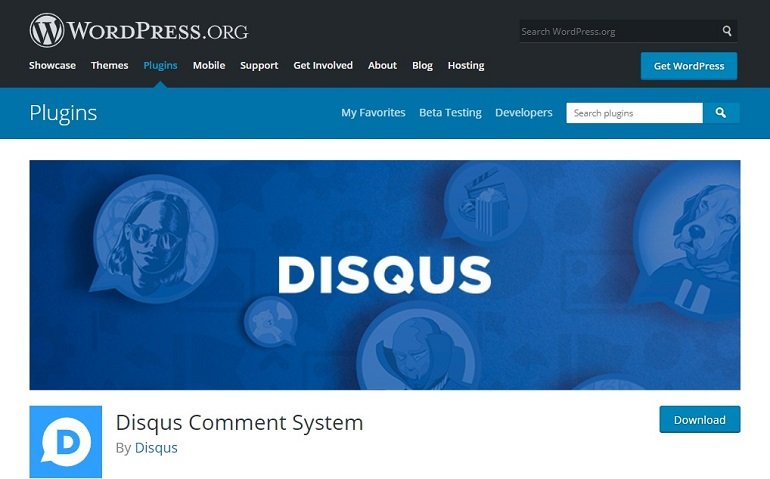 Disqus is a popular commenting system to grow reader engagement, audience, and traffic. Using Disqus, you can directly connect with the blog comments audience. It is a way to build loyal readers based on real-time interaction with users. It helps in retaining them for a long time.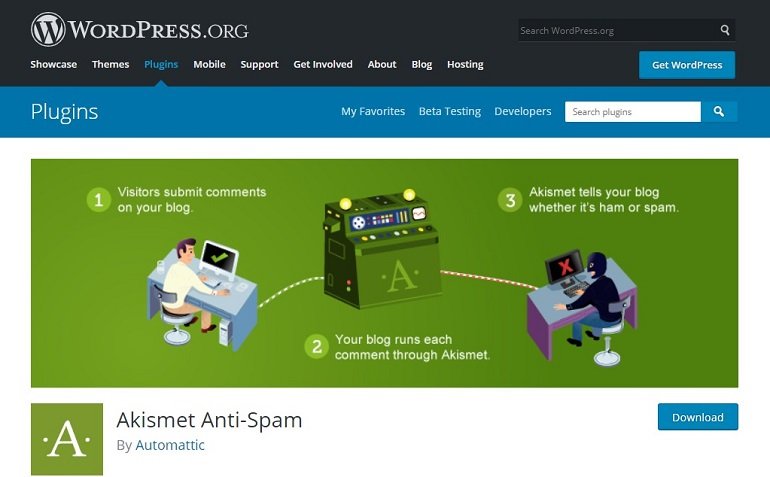 Akismet checks comments and contact form submissions against possible spam. It performs an auto check for all comments to filter out the spam one. Each comment scanned by Akismet will have its history to see which one is clean. Akismet will clear the spam comments.
If you are using Really Simple Captcha, along with Disqus comments, you don't need an Akismet plugin at all.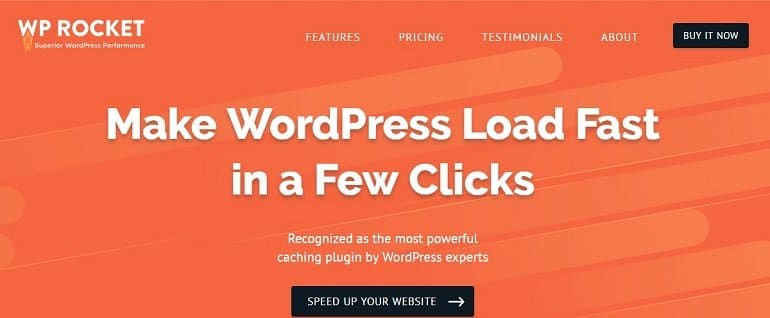 WP Rocket is the best cache plugin for WordPress. Though we have W3Total Cache as the free alternative, WP Rocket is way above all the paid alternatives. Most important of all, it makes WordPress load much faster. Check out my view about WP Rocket in detail here.
Here are some free alternatives just in case you don't want to spend $49/yearly.
W3 Total Cache
WP Super Cache
Quick cache
Hyper cache
WP Fastest cache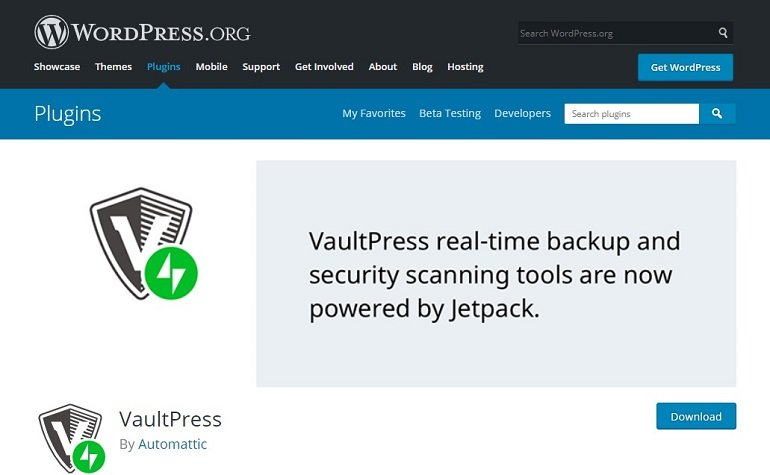 VaultPress is a real-time backup and security scanning WordPress plugin powered by jetpack, designed and built by Automattic. It effortlessly backs up every post, comment, media file, revision, and dashboard setting on your site to their servers.
In other words, VaultPress safeguards users against potential malware attacks, hackers, and undue accidental damage.
The paid plans include automated daily backups of the entire website, 1-click restores, stats, priority support, brute force attack protection, uptime monitoring, spam protection, site migration, and an activity log.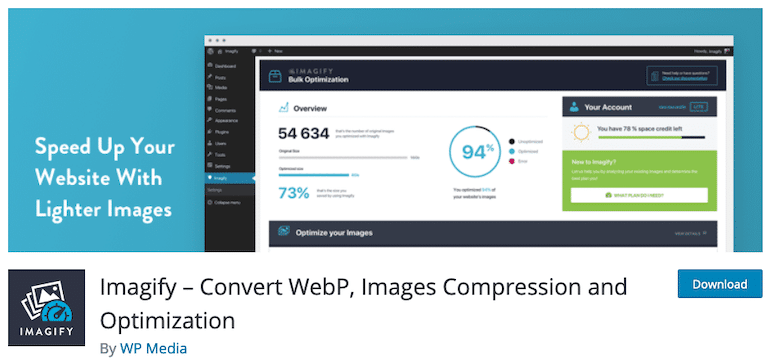 Imagify is an image compression and optimization plugin for WordPress. Moreover, it also generates WebP images to help serve compression and optimization. The best part of WebP images is faster web loading on mobile. Imagify strips down heavy information from pictures and reduces image size without affecting the appearance.
It efficiently scans every single image uploaded and cuts all the unnecessary image metadata.
Also read:
Imagify Review and Why it is the most essential WordPress plugin to optimize images and generate next-generation fast loading webp images.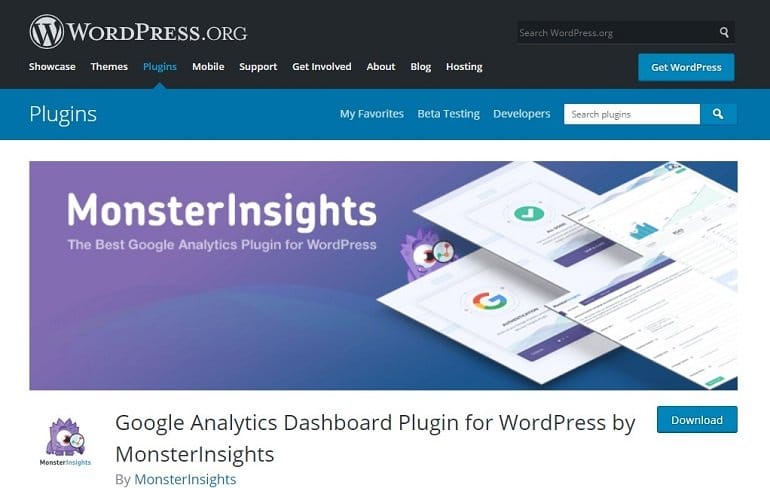 MonsterInsights is a popular (2M active installs) Google Analytics plugin for WordPress. It shows valuable statistics that are essential for your business to grow.
It allows the user to enable all Google Analytics advanced tracking features. Access actionable analytics reports right WordPress dashboard. MonsterInsight helps you filter the stats that are important for your website growth.
Also read:
4 Ways to add Google Analytics to a WordPress blog or website without any PHP programming, without a plugin and using MonsterInsights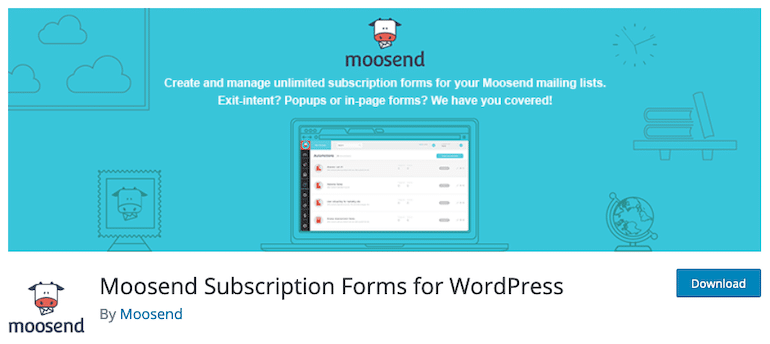 Moosend's WordPress plugin allows visitors to subscribe to your newsletter service by tightly integrating WordPress & Moosend accounts. Simply connect your Moosend account and get started.
Moosend offers an entirely free email marketing solution up to a thousand subscribers. Check out my review of Moosend.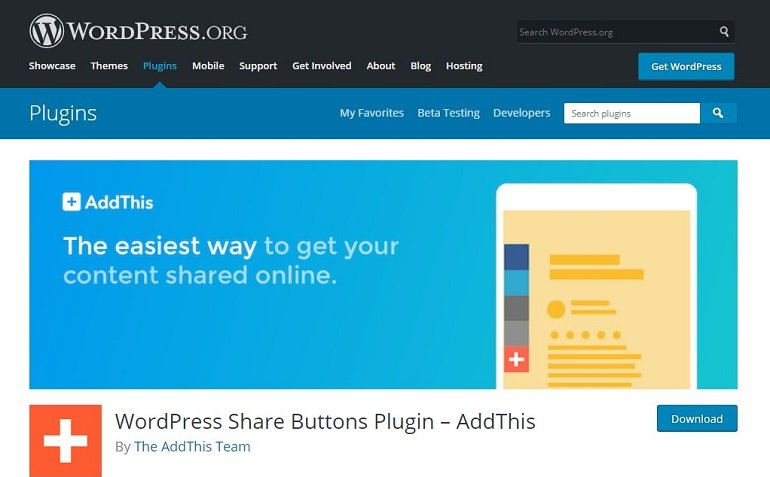 AddThis is to add a media share button plugin to a website. The plugin does the same for WordPress. It connects you with more than 200 social channels, including Facebook, Twitter, Pinterest, Whatsapp, and many more. AddThis offers four types of share buttons viz Floating, Expanding, Inline, and Image sharing buttons.
An essential WordPress plugin that is compatible with all devices offers a wide selection of social media platforms.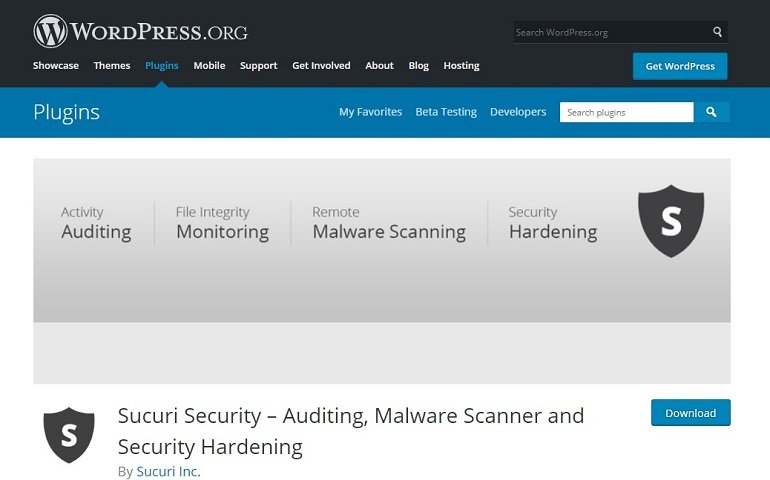 If you are concerned about your website security on WordPress, then Sucuri is the best bet. The Sucuri Security WordPress plugin is free for all WordPress users to begin with. A set of security features that a user will get for their website are:
Security activity auditing
File integrity monitoring
Remote malware scanning
Blacklist monitoring
Effective security hardening
Post-Hack security actions
Security notifications
Website firewall (paid)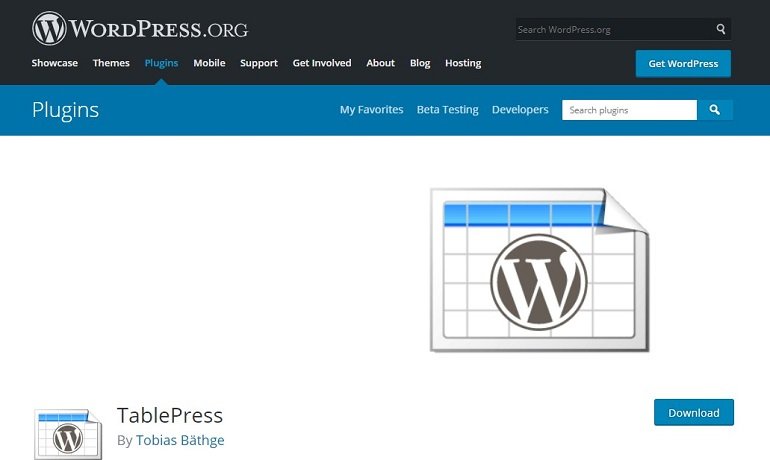 TabePress is an essential WordPress plugin to help users create and manage tables in the content. It even works with the latest Gutenberg Editor. Users can embed charts into a post, pages, or text widgets using a simple code.
Heavy coding is not required as tables can be edited in an excel kind of interface. One can add formulas or any kind of data using Tablepress. If you have readymade data tables in Excel, CSV, HTML, or JSON file formats, they can now be imported into WordPress posts or pages with this plugin.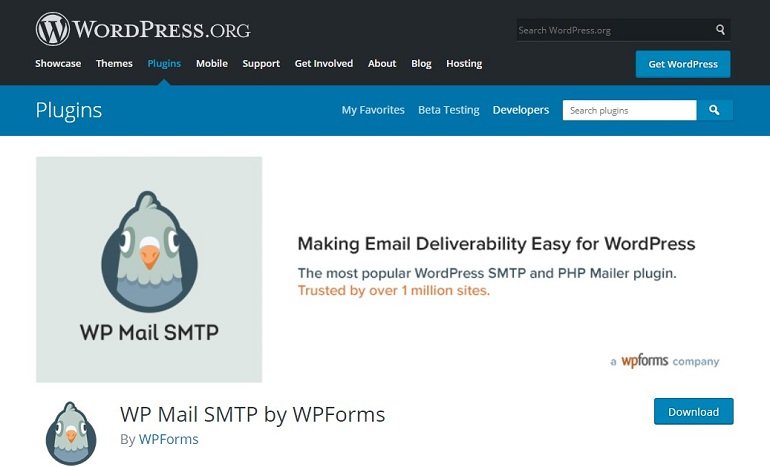 Sending emails from the server should always be avoided. On top of that, WordPress sends emails from wordpress@yourdomain.com. It is never a recommended email to send emails from.
To customize the "from name" and "from email" of outgoing emails, one needs a plugin anyways. So the best alternative is to use an external email server like Amazon SES or any other external SMTP service provider to send emails inside WordPress. It not only reduces the load on the server but also makes sure emails have customized with the "from name" and "from email." A must-have WordPress plugin.
Final Thoughts
So this is it with the list of many essential WordPress plugins every blog should have in 2022. I have been using almost all of the ones mentioned above on all my blogs. Henceforth, my experience is good to date, and I recommend you too.