My review of Canva after using it for almost 24 months. Canva is undoubtedly the market leader in the online DIY image and graphic design tool.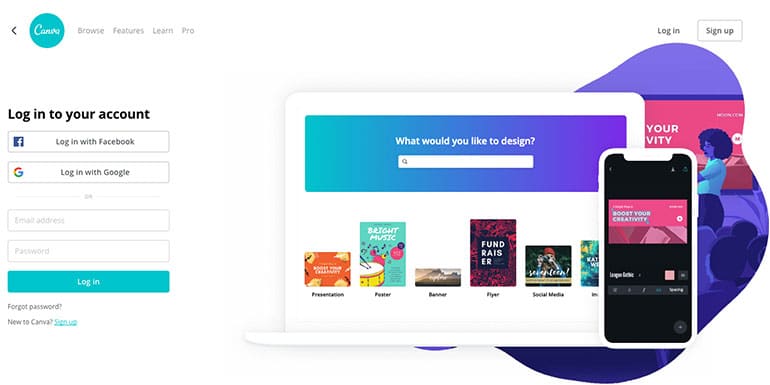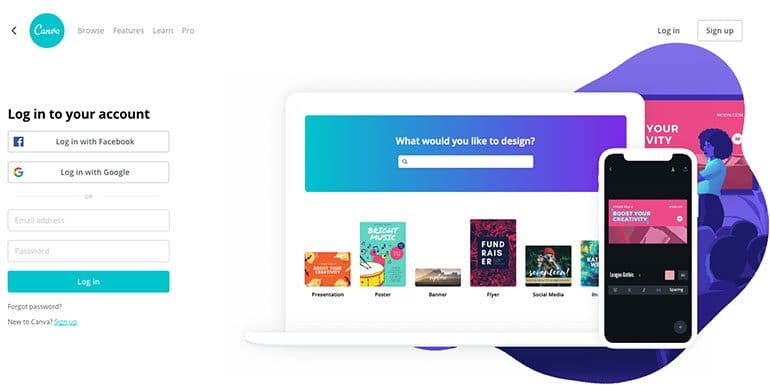 Let me review the most popular and my favorite DIY graphic design tool, Canva.
So let's know a little more about Canva.
What is Canva?
Canva is an online freemium DIY graphics tool. It's effortless to use and provides loads of readymade design templates to create beautiful images.
In a way, it's supposed to be the magic wand for those not having design skills and yet want to create great images.
Creating visually stunning graphics like a PRO is a piece of cake with Canva.
The Best of Canva is – Ready Made Templates
Do you need social media banners for blog content? How about graphics for your next presentation? Want infographics?
Canva has a readymade template available for free. Choose the template, change the image/text as per your need, and download the image.
As simple as it can get.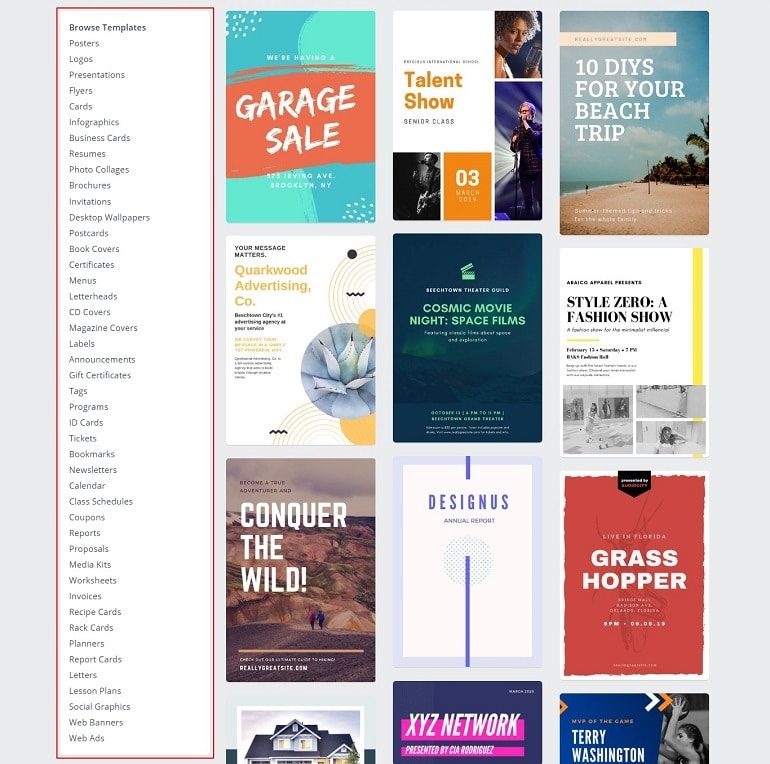 The platform is very intuitive.
With powerful features like drag-and-drop design interface, an enormous collection of images, pre-made templates, HD graphics, and fonts, Canva tops the list online graphic design tool.
I make all my blog images in Canva. If with my zero design skill, I can create such images, anybody can with Canva.
Other Features Of Canva
Free Forever
It's free, fast, and easy to use. Canva is a cloud-based tool; hence, no need for any software installation. Just signup and start using the free version right away.
Drag-and-Drop Editor
Canva is made keeping the non-designer in mind. Anyone can add or delete images, icons, texts, emojis using the drag-and-drop tool. Design is fun here the D-A-D editor.
Exclusive Access to Canva Library
Users get access to 400,000 free photos, pre-designed templates, graphic elements, and stock images. Additionally, users can upload their images, logo, vectors, graphics, icons in PNG, and JPG formats using the Upload function.
The Brand Kit
Canva allows color and font combination with logos as a brand kit. It is an immensely valuable function for companies and organizations strictly adhering to their branding. In short, one can maintain uniformity in design materials close to the brand logo.
Create a Team
Users can share their designs among team members by inviting them with an email address. This function is part of the free version itself. In the free account, you can add a maximum of 10 team members. Whereas paid account allows more than 10.
Custom Dimension
If you have an out of box design idea and doesn't fit the already available size options. Need not worry. You can create designs using custom dimensions. The custom dimensions must be higher than 40px and smaller than 8000 px.
Design as Templates
Once you create a design, it can be saved and used later on as a template. Templates that you save can be used to design look-alike social media post, product images, banners, or flyers.
Graph Maker
Designing custom charts and graphs isn't time-consuming anymore. Convert your boring data into visuals that are both beautiful and easy to understand.
Canva Design School
The Canva design school provides interactive learning material in the form of video tutorials and courses. Besides, a newbie can practice his/her skills with different design challenges.
To start a new challenge, visit here.
Overview of Canva Photo Editing Features: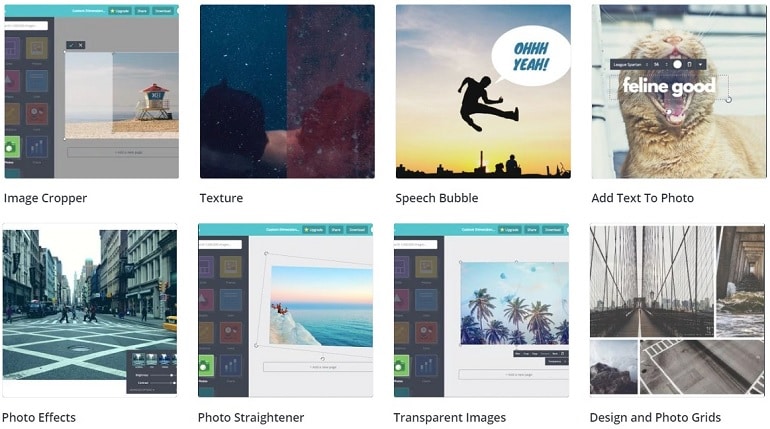 Canva contributes 15 unique tools to edit an image.
You can learn all these features in detail here.
Photo straightener
Image Cropper
Add text to photos
Speech bubble maker
Image Transparency Tool
Photo Enhancer, Blur, and Vignette
Design grids
Free icons
Photo frames
Web wireframe
Stickers
Badges
Add Texture
New Apps Integration in Canva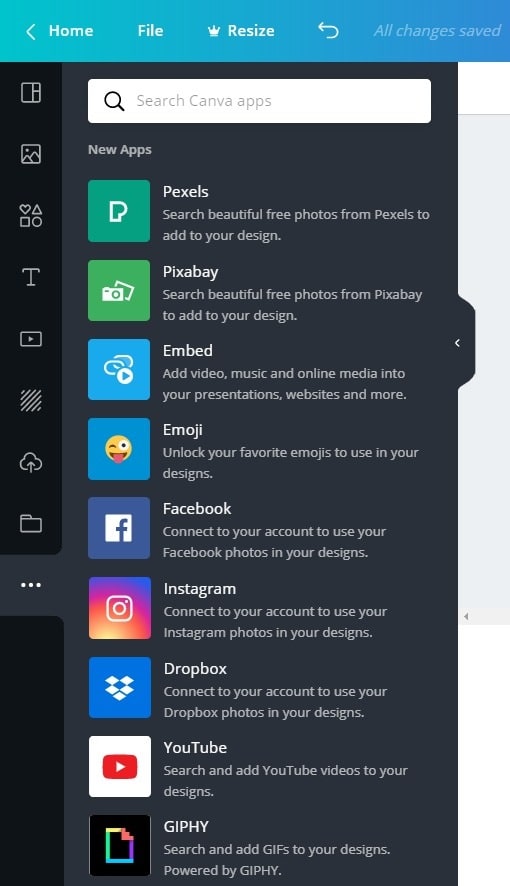 Pexels & Pixabay – Search beautiful free photos from Pexels and Pixabay to add to your design.
Embed – Add music, videos, and online media into your presentations, websites, and more.
Emoji – Unlock your favorite emojis to use in your designs.
Facebook – Connect to Facebook & Instagram accounts to use social media photos in the design.
Dropbox – Connect to your account to use your Dropbox photos in your design.
Youtube – Search and add Youtube videos to your designs.
Giphy – Search and add GIFs to your designs.
How Much Does Canva Cost?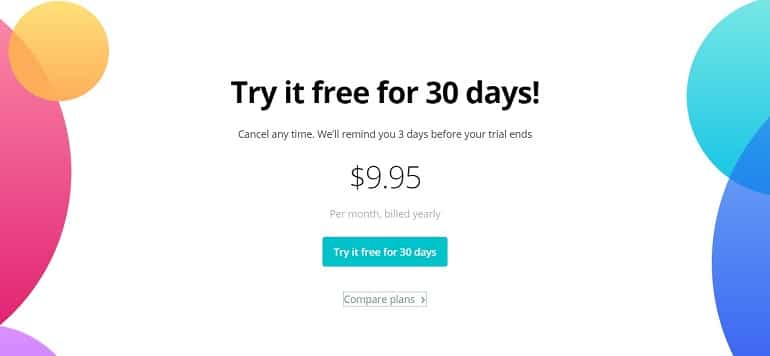 Canva offers limited templates and design elements in the free version. However, it is more than sufficient for someone like me.
Above all, Canva doesn't provide every image for free. For licensed images, the user will have to either purchase from Canva for US$1.
The Canva paid version allows the 30-member team. Additionally, users will get access to a database of 300,000 images. Besides, design resizing, custom fonts upload, color palettes, and the ability to save templates are part of the paid account.
Canva also offers a 30 day free trial period.
Last but not least, paid accounts to get priority customer support via email and phone.
The Only Caveat with Canva
Everything is good in Canva but one feature which is search.
I use Canva for both my blogs – BizTips and shabbir.in, and over time, I have tons of images uploaded as well as many designs under my account.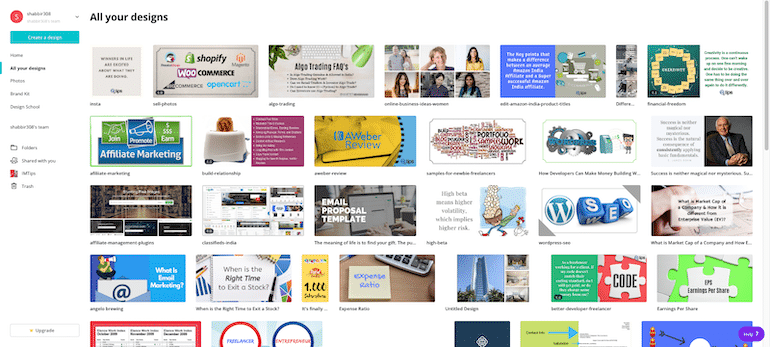 Each of my designs has many pages. There is no way I can search even the file names or the content I have written on them.
Similarly, the uploaded images don't have an option to search.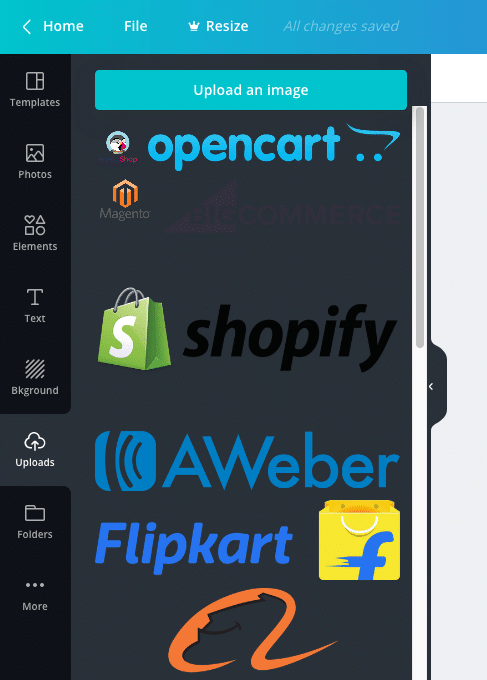 So each time I want to insert BizTips logo, I have to scroll and find them. The workaround I use is, I delete the uploaded images after use in the design.
So if you need pervasive search options, you may have to opt for alternatives of Canva.
Conclusion
Canva is a great tool to create attractive visuals, and for people like me, it is an excellent replacement to Photoshop as well. But generally, it is not an image editing tool like Photoshop.
I am a developer and writer. Hence, with my limited capabilities and need for graphics editing, it is an excellent substitute to Adobe Photoshop.