As a freelancer, if you are not blogging, you may miss opportunities and your lost opportunities will be grabbed with both hands by others.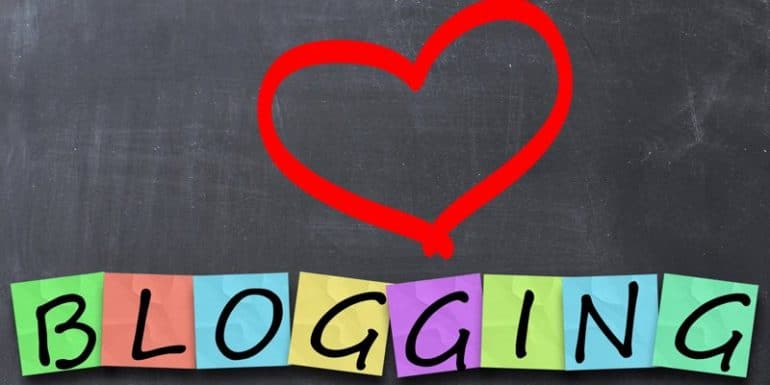 I think most of the Indian freelancers aren't blogging. We live in an Internet era where we have more opportunities than ever before. The Internet is the reason for me to be an entrepreneur and freelancer.
As a freelancer, if you are not blogging, you may miss opportunities, and your lost opportunities will be grabbed with both hands by others.
Every freelancer should be blogging, and many Indian freelancers make a mistake of not blogging.
So let me share with you seven reasons why every freelancer should blog.
1. Brand your Individual Personal Brand
Blog helps you build your individual personal brand and online reputation.
When someone Google's your name, your site comes up, and it is the first step of an individual brand building.
When I started, no one would care to Google my name; still, if anyone does, they see my blogs.
Let me share with you a recent incident where I could not take up the client's invite on Upwork as I was overly occupied with other commitments. So I rejected his invite on Upwork. Client Googled my name, found my blog, used the contact form to get in touch with me.
I am damn sure, I would have missed it if I don't have a blog. Can your freelancing business afford to lose such clients?
So you never know when someone will Google your name. So if you are ready to take advantage whenever someone does is the right approach for a freelancer.
2. Makes you Stand Out
You may be offering similar services that thousands of other freelancers offer. What makes you different?
Even if you are offering a unique service, soon others will start offering the same. So what makes you different then?
Your voice and opinion will always be unique and different and it can help you rise above the rest.
I have been blogging since I have started freelancing and it has always given me an edge over others in many ways.
As an example, when I write a proposal for XenForo, I can always include my XenForo Optimization article to let the client know how I can make the forum much faster for the users. Similarly, when I share an SEO proposal for WordPress, my WordPress SEO Checklist article can help me exhibit as an expert in WordPress SEO.
3. Ready To Showcase Samples
Your blog can be a good source of samples that you can share with your clients in proposals. I always prefer sharing my blog URLs as samples as and when I can.
You may not be able to share all your work on your blog because some clients have strict copyrights policies and nondisclosure agreements. However, most of my clients allow me to share on my blog as long as I don't share any confidential information.
So a blog can help freelancers build a portfolio of samples and it is one more reason for every freelancer to blog.
4. Looks Professional
As a freelancer, though you can work in your pajamas, you need to look professional in your communications especially email. You should use @yourdomain.com and so having a website with the same yourdomain.com looks more professional and helps build the trust of your clients.
Moreover, @domain also helps in getting your profile approved in Upwork.
For emails, you will need a domain, so why not make a blog and start blogging. If you are creating a website, more likely you will be using WordPress and so why not have a blog on WordPress along with the site.
Apart from being able to use @yourdomain email, you can use your blog address on your visiting card, brochure, or any other printable media and make that look professional as well.
5. Doesn't Cost a Fortune
Many freelancers prefer to use yourname.blogger.com as a blog and I avoid any such subdomain websites. Your ultimate aim should be to get complete control of your website and go for a hosted WordPress blog.
Subdomain blog or using a website builder is like building a house on a rented plot that you don't own. Any change in policy can ruin your web presence.
vBulletin for Go4Expert can be a very good example. vBulletin was sold to Internet Brands and it is never the product that it used to be when it was Jelsoft. Imagine if I hadn't opted for a hosted solution. I could not have made those code changes that I have done for my own needs when vBulletin as a software took a different development path or moved over from vBulletin to XenForo.
Try to be in control as much as possible for your web presence because having a domain and hosting will not cost more than ₹4000 per year.
6. It's not very Technical
Installing a WordPress blog on shared hosting is just a few clicks and managing WordPress is not very technical either. I have seen many of my non-techy clients manage their WordPress sites fairly easily.
Not only managing WordPress is simple, blogging in WordPress is simpler. You don't need to be a tech junkie to blog in WordPress.
Offline WordPress Blog editors like MarsEdit for Mac / Windows Live Writer for Windows allow you to blog as if you are editing a document on your computer and without the need to open the WordPress editor to publish your post.
It can't get any simpler than this.
7. Allows client's to Find You
The most important reason for you to be blogging as a freelancer is, it allows your clients to find you instead of you looking for clients.
The solution that you offer to one client does not mean it is a very unique kind of solution that only one person will need. It can be a solution that others are also looking for as well.
As an example, one of my clients wanted Xenforo Like Avatars in vBulletin and I created a plugin for him, shared on vBulletin.org and there were many other users who were actually looking for a similar solution.
People are looking to hire you to get such a solution is because there is no ready-made solution available or else they would have used it.
So if you can ask your clients to allow sharing what you have worked on, it can be a very good source of the traffic to your blog of people who are looking for a similar solution. Ultimately you can find clients who are looking for further customization to your solution.