How to make the freelancing experience count on a resume and add client references along with common freelancing questions in an interview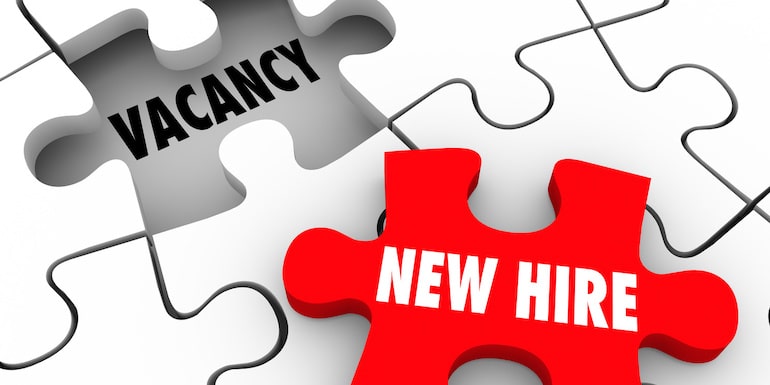 Do you want to quit freelancing and want to pursue a job again but aren't sure if freelancing work experience will count as experience in your resume or not?
Let me help you craft the resume for you and include the work done as a freelancer? Moreover, I will also help you add freelancing work on the resume as work experience? What should be the job title or provide references of clients work the right way?
Clients often offer freelancers a full-time job.
One of my clients wanted to hire me full-time. I wasn't interested in doing a job because I have many other commitments like blogs and forums.
So I didn't take up the job offer, but I worked for him 30 to 40 hours per week for a long time as a freelancer. It was a good deal for the client because he was under no obligation for a long-term commitment. Moreover, I was free to take up other work apart from the weekly committed time for his work.
A win-win scenario for both.
So it is not completely unlikely for a freelancer to get job offers.
In the worst-case scenario, the chances are that freelancing doesn't work at all, and you want to get back into a job. Or if you rely only on Upwork for clients and if they suspend your account, you may want to go back into a job.
So having a resume is always handy.
And no one likes to make the freelancing time look like you weren't working.
Don't Shy Away from Being a Freelancer
When a freelancer wants to go back to a job, the individual always wants to hide the phase he or she has been freelancing.
It becomes visible to the person sitting on the other side of the table interviewing you. If you are ashamed of the phase of career where you have done something that others don't dare, your world view changes completely.
The world is a place where everyone is to pull you down. You have to rise above them. But first, you have to believe in what you have done has helped you grow as an individual. It may not have supported you financially to the extent you wanted it to be. However, it doesn't mean it hasn't taught you the lessons you needed to learn in career and life.
The most important lesson you know now is what doesn't work.
So approach to a job has to be with a positive mindset. Not as a failure being a freelancer but as an individual who knows how one shouldn't approach freelancing.
Moreover, it is not the individual that has failed. The path that you opted for as a freelancer may not be the right one.
So when trying to prepare a resume, consider freelancing a success or at least a learning step ahead in the career.
The Positives vs. the Negative One
One can derive positive inspiration from anything and everything. However, keeping the focus on freelancing, there are many positives that one can take up from being a freelancer for a while and moving on to the job again.
One of the ways to put things is you sold off your freelancing business to someone or even to a partner. However, the price you were paid wasn't very high because things became sour between you and your partner.
If you look at the positive aspect of being a freelancer in the career, the approach to an interview and job changes, including the resume building.
You aren't looking to cut corners for questions related to freelancing. You are more than happy to face them answer them with high conviction.
If your answers appear as you enjoyed being a freelancer, the interviewer can feel it. Financially things may not be as good but the process of being a freelancer.
So here is how to add freelancing work from clients on a resume.
List "Freelancer" Under Work Experience
List freelancing as work experience to make it count. You weren't doing a regular job but were freelancing. There is nothing wrong with it.
You can share like any other job on the resume.
When did you start as a freelancer?
What technology did you work at that time?
How your freelancing experience can help your employer now?
What expertise in freelancing is relevant to the current job?
What other freelancing experience (Marketing, managing a team …) you have as a freelancer?
Some freelancing clients or jobs may be appealing, but if they aren't relevant to the post, skip them.
As an example, if you are applying for a C++ developer, the experience in SEO and marketing may not help. So it is better to skip such projects or clients.
Remember, the reason for adding freelancing work experience to the resume is to boost the resume and make it stand out.
The Job Title
When preparing a resume for freelancing clients' work often freelancers use CEO (or CTO if they are technical) as their title. The reason they do that is they think it may sound cool.
If you put CEO or CTO as a job title for an individual freelancing business, it won't look good when you apply for a team member or team leader position job.
Moreover, the person interviewing you isn't as high in rank as you have for your past work that didn't work out as well as it should be. So it can hurt the ego of the person interviewing you.
Still, if you were a CEO or CTO, it makes sense, but not otherwise. Understand what each of the job titles means and try to use one that best suits what you were doing as a freelancer.
If nothing works out, having no job title isn't bad either.
However, if you want to have one, use "Freelancer" or "Individual Freelancer" as the title.
Do not try to exaggerate the job title.
The Work Experience of a Freelancer
As a developer, you write code.
As a freelancer, the sole responsibility is not only confined to coding. It includes the complete process starting with client interactions with the deliverables by the team and finally getting paid on time from clients.
There are many hats a freelancer wears. However, each of those freelancing experience may not count towards the job.
What can be a relevant experience depends on the job one is applying for.
So let me share each experience of a freelancer and how it can be used for a better paying job even in an MNC.
Development Experience
If you were working as a freelance developer and want MNC to consider your development experience when offering you the salary, you should be able to show your expertise in the technical interview.
Once you are through with the technical interview, you can negotiate a better salary with HR people, provided you aren't desperate for a job. If they sense your desperation, you may find it tough to negotiate a better pay no matter how relevant your experience is.
What I mean is, if you were working as a PHP freelancer and the job requirement is for an experienced PHP developer, they may consider your experience provided you can show your PHP expertise in the technical interview.
If you are a PHP developer, and if you are applying as a developer in different technology, your experience may not be considered. The same is true, even when switching a job from one technology to another. The relevant expertise decides better CTC and not how many years you have been working.
Marketing Experience
The marketing process can vary from company to company. Some companies may need marketing and branding expertise. However, in reality, the focus is more on sales than on marketing.
So, even if companies do consider marketing experience, but the CTC offered to a marketing person has a higher bonus part, which is a factor of the business they can generate.
Instead of taking up a marketing position in an MNC, opt for a service-based smaller company that considers your freelancing experience. As you gain marketing experience, you can make a move to an MNC.
I have seen individual self-employed freelancers are self-proclaimed marketing guru. If you have just got a few hundred thousand likes on your Facebook page or have written a piece of content that brings traffic to your site, you aren't a marketing guy.
If you are good at marketing, chances are you shouldn't be looking for a job in the first place.
Team Management Experience
If you were an individual freelancer, project management or team leader experience may not be valid. However, if you were a start-up and managing people, your experience may be considered for a project manager or a team lead.
In an interview, expect questions related to why you want to be making a move from owning a company to working for a company. There can be various reasons why you couldn't make it, but the two most common reasons can be:
You did not get enough clients consistently every month to remain floating.
Your team wasn't efficient enough to deliver on time to remain profitable.
If you are looking for a team management job, make sure you don't hint that your team wasn't efficient enough. If you were in total control of the team and still can't produce results, you will be seen as a person who lacks team-management skills.
Business Development Experience
Business development varies widely from company to company. A product based company will have a different business development process than a service-based or SaaS (software as a service) company. Even service-based companies have a wide range of business development processes.
As a self-employed freelancer, business development experience is more relevant to a services-based company than for a product or SaaS-based company. If you want to be into business development, look for a role that suits what you have experience doing.
References
The contact details of clients may be needed for verification purposes by your employer. However, one can skip contact info of clients on resume and use "Available on request" for details.
Still,
If you have a blog, use the blog posts as a reference.
If you have made any contribution to an open-source project or have a plugin or theme available for download, use its details for reference.
A printout of the Upwork profile page or PayPal account or any other payment statements can also be used as a reference to freelancing experience.
You never know what will be accepted. So whatever you can have as a proof of working as a freelancer for clients should be kept handy.
Also read:
The best google fonts that are scannable, universally readable & mobile-friendly to give your resume a professional touch.
What shouldn't be on the resume?
There are certain things that you shouldn't add to a resume.
Work done for your uncle isn't freelancing. Avoid adding any work for any family member as a freelancing experience. The interviewer may look at you as one who isn't capable enough to get freelancing work from clients.
If you aren't proud of any project you worked on, it is better not to include it at all. The reason being questions related to it can make you uncomfortable, and you may sound cynical.
Anything irrelevant – An excellent event management performance for your locality isn't going to add much value to the resume.
The job profile should decide what you should put in your resume. Still, if you have worked on an exciting project but it isn't too relevant but enhances your resume, feel free to add it.
Also read:
Instead of going through dummy questions on job sites, here are content writer real interview questions I have asked before hiring writers
Common Interview Questions
If you are going for an interview, expect questions related to freelancing. Prepare beforehand the answers to them. Here are some common questions a freelancer should expect in a job interview.
Why do you want a job now? Why do you want to quit freelancing?
If you were to try freelancing again, what will you do differently?
Why didn't freelancing work for you?
What were some of the best / worst projects you have worked as a freelancer?
What were some of the worst client experience?
The answer to the above questions will vary from individual to individual and how he or she took up freelancing as an individual or partnering with a friend.