As a individual indian freelancer and blogger here 10+ better and easy payment processing options to receive payments from foreign clients.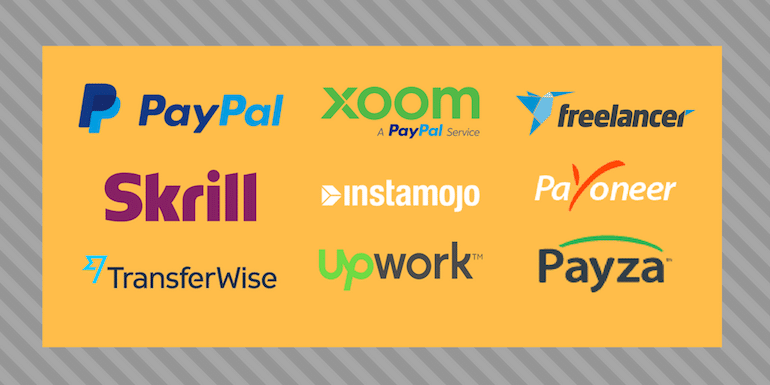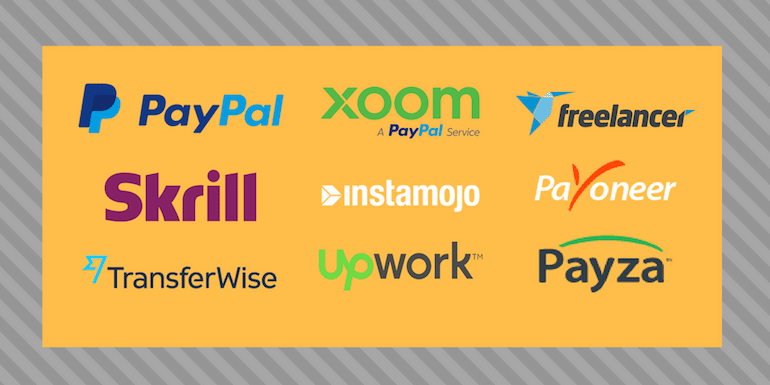 The best part of being a freelancer is, you don't need to wait for the month-end to get bank credit. As a freelancer, when you have so many payment options available, it can be tough to decide the best ones. I will share nine ways for Indian freelancers to receive payments in India.
So if you are Indian freelancers looking to receive payments, here are the nine payment options choose from. I have kept the list to a few and is sharing only the one I have used in the past.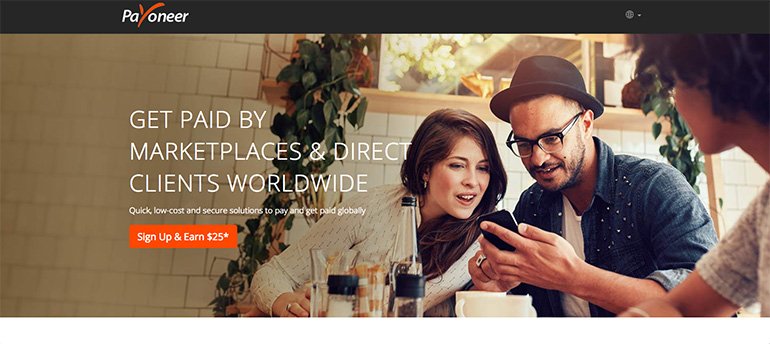 Yes, PayPal was on the top of my list for quite some time, but in 2019, Payoneer is the one I recommend to everyone. It is one of the smartest ways to receive payments for Indian freelancers.
I am using Payoneer for a long time. Back then, it provided a debit card for its account, and you could withdraw money directly from ATM. Now it works in India with a bank account. Link your bank account to your Payoneer account. Funds received in the Payoneer account will be deposited into the bank account directly.
The best part is, it has much better forex rates than PayPal and only charges 2% as a transaction fee. You can check out my very in-depth review of Payoneer here.
You can request payments from clients via Payoneer, and clients can pay you via their bank account. As soon as the amount credits into your Payoneer account, it automatically transfers to your bank.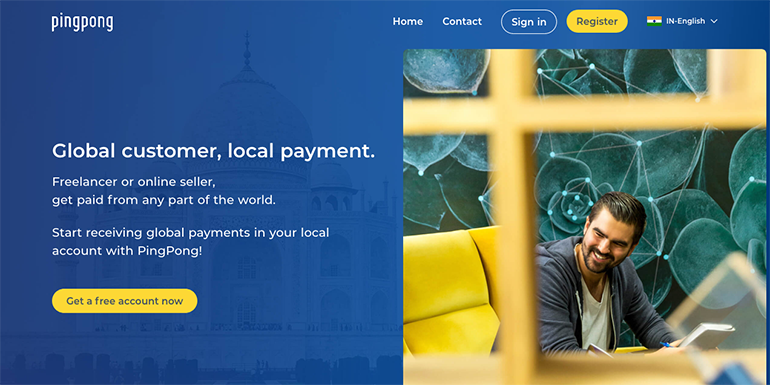 PingPongx is a Global payment processor company with its operations in the USA, China, India, Vietnam, Japan & Luxembourg. They launched in India and is a smarter way to receive payments in India in 2019. They offer fees as low as 1% and are offering very good Forex rates as well.
I have started using them and have shared my review about them here. I am recommending them lower on charges, fast availability of money in my bank account, good forex rates, and knowledgeable customer support.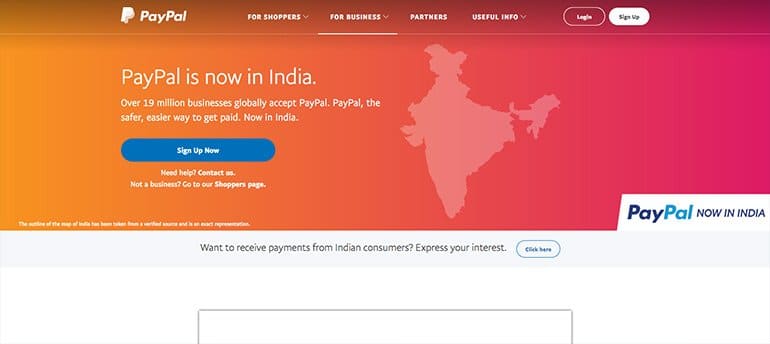 Everyone knows about PayPal. Undoubtedly, it is the most widely accepted payment method by US clients. So PayPal is still among the top 3 most popular payment options among Indian freelancers to receive payments.
The simplicity of the use of PayPal that anybody with an email address can accept payments in India.
Setting up an Indian PayPal account requires a PAN Card along with a verified bank account. It doesn't take more than a couple of days to get everything up and running, including bank verification.
Read: How Create and Verify Your Indian PayPal Account?
PayPal charges a fee of close to 5% but has an excellent buyer and seller protection to prevent fraudulent or suspicious transactions.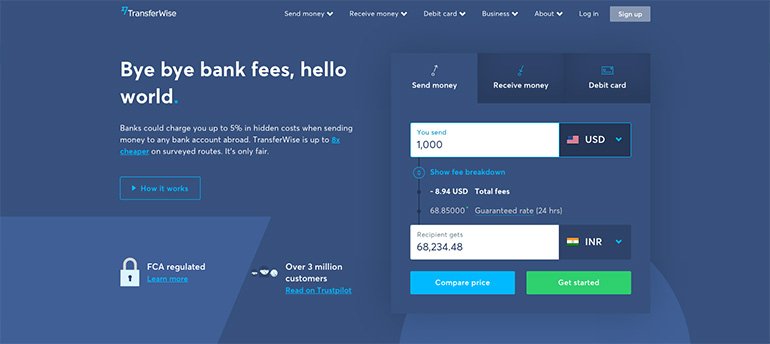 Wise is one of my favourite payment methods. The reason being it has very low or no fees, excellent forex rate, and processing very fast.
A client of mine used to pay me using Wise at around 2 PM Indian time. At times I saw the funds hitting my bank account at 5 PM the same day and, if not the latest, by the next morning.
The charges are so low, and the forex conversion rate is so good that you can offer an excellent discount to your clients—a completely win-win situation for everyone.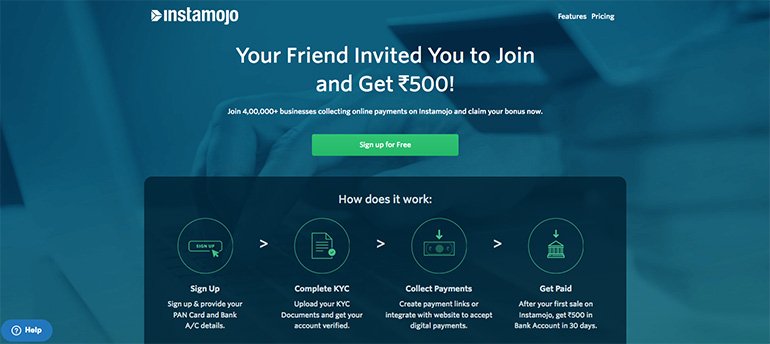 I use Instamojo for selling digital products as they have comparatively low fees than ClickBank.
The best part of Instamojo is creating a payment link that you can share with your clients, and they can pay any amount they want. As an example, I share imojo.in/@shabbirbhimani. Clients can make the payment to me.
I have a few Indian clients who cannot pay me in PayPal due to India's Restriction to Indian PayPal payment. So, they can use Instamojo if they prefer to pay using a credit card.
It's a payment solution for digital products as well as client services. Read my view of using Instamojo for 5 years here.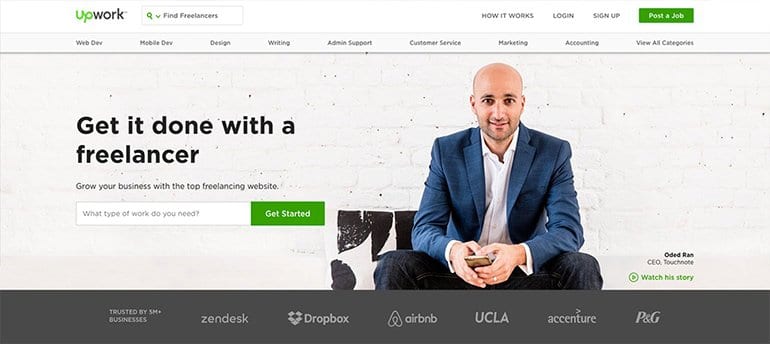 Upwork has a direct bank payment option to transfer the available account balance directly to the bank account. I prefer to use the bank as a payment method instead of using PayPal or Skrill, or Payoneer on Upwork. It saves me double fees – once by Upwork and then by PayPal.
Moreover, it is the best freelancing site, and every freelancer should consider it. Check out how to get your Upwork profile approved, write a proposal on Upwork, and get the first client on Upwork.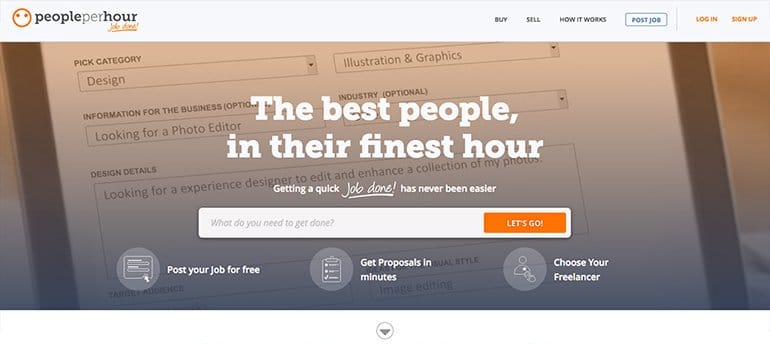 PPH, similar to Upwork, has an option of direct fund transfer to an Indian bank account. It is always preferred to use the bank as a payment method instead of using an intermediate payment processor like PayPal or Payoneer to avoid double fees being charged, once by PPH and then by the intermediate payment processor.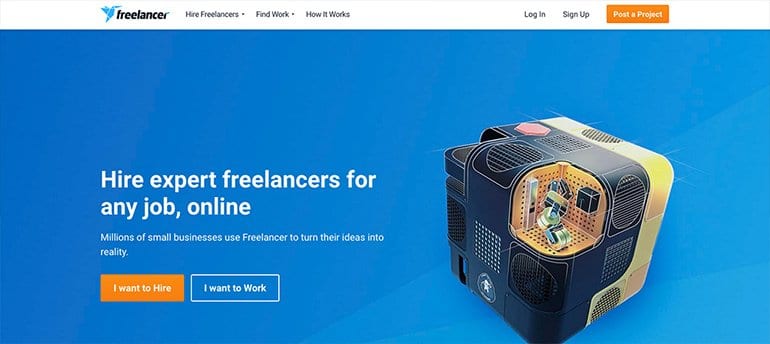 Though I don't use freelancer.com, one of my company where I am a partner, receives payments from Freelancer.com. As with Upwork, it is always preferred to use the bank transfer option to save on the following transaction fees.
Freelancer offers a weekly transfer of payment to the bank account. Request your payout latest by Sunday, and they process the payment every Monday.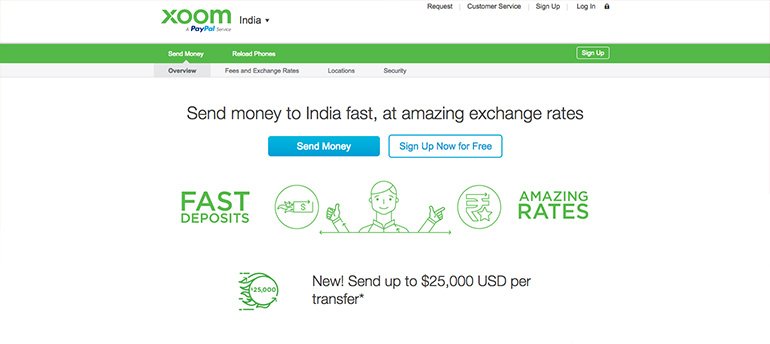 Back then, Xoom was similar to Wise but with the exception that US clients could fund the transaction with their PayPal account.
It has now been part of the PayPal family, and it promises much better rates.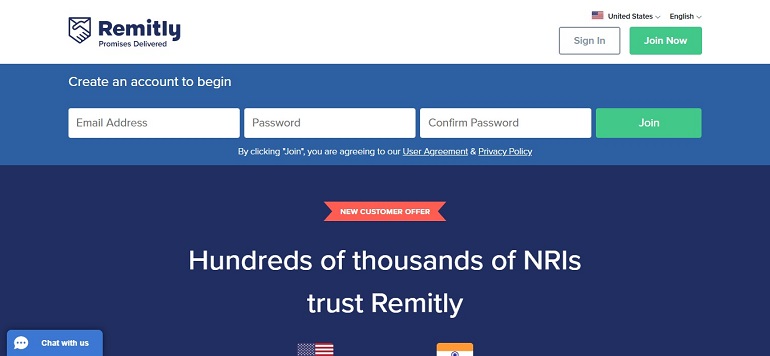 Remitly is a payment method similar to XOOM and a good option for Indians to Receive Payments. Indians can receive money in 130+ banks across India. Some leading Indian banks are SBI, ICICI, HDFC, Axis, Citi Bank, PNB, and Bank of Baroda.
Remitly offers express and economical methods to send money. Remittance can be done in a few hours.
Moreover, in the economy method, there's zero-fee if a user sends more than $1000. However, less than a thousand dollars would invite a charge of $3.99. Hence, if you are a freelancer, Remitly can be a good and additional option to receive money from overseas clients.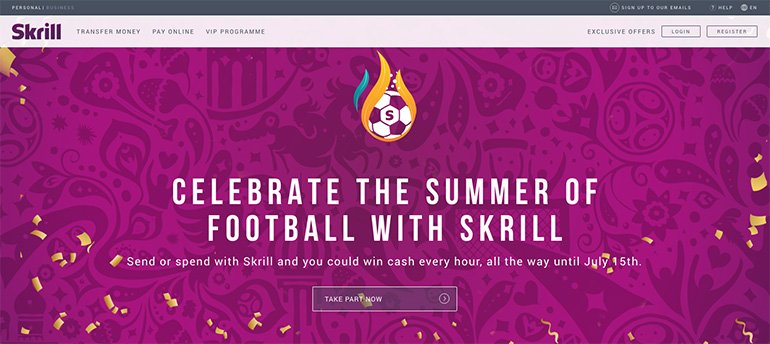 Skrill (formerly Moneybookers) is the second most widely accepted payment solution.
Skrill has an advantage where an Indian account can send money to another Indian Skrill account, which is a limitation in PayPal. The limitation is through RBI, and not sure why it is not a limitation in Skrill and could be because they do not process the payment in Indian rupees.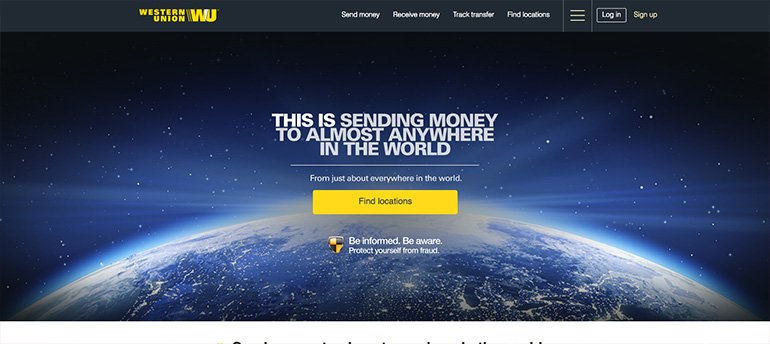 WU is not a bonus payment option because WU is not a payment option for Indian freelancers. It only allows personal payments to India, and that too only 12 payments in a calendar year.
It is for payments from abroad to friends and family only.