The best and the most trusted WooCommerce plugins for your store to reduce customer friction and drive more sales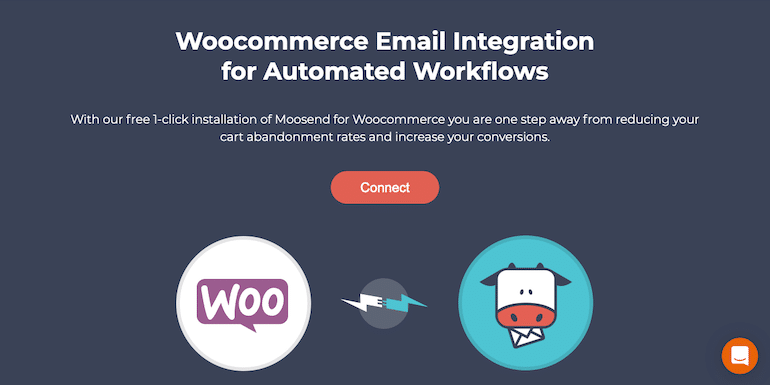 Keeping your WooCommerce store running can be overwhelming without the right plugins. Further, an apt knowledge about the required plugin is essential. If you are starting adding unnecessary plugins, then there shall be consequences. Your store might load slow or may stop functioning altogether.
Selecting the best WordPress plugin for your WooCommerce store is of paramount importance. There are thousands of WordPress plugins available for different purposes. The question is, how do you know which plugin is right for your WooCommerce WordPress store?
No worries. I have compiled a list of hand-selected best WooCommerce plugins for your store. The following list contains free and premium plugins to keep your WooCommerce store up and running. However, most of them are free.
Besides, these plugins will keep shoppers engaged and returning to your store. Why? Because you are providing an unmatched shopping experience.
As discussed above, there are a ton of plugins in the WordPress repository. Moreover, selection could be a daunting task. Hence, I have bifurcated the plugin list. Following is the list of topics:
Email Marketing
Cart abandonment is the biggest hurdle while selling online. Most customers will simply leave your store without buying anything for no reason. Besides, they may even not come back.
So, why not give your customers a chance to revisit your store? To reduce cart abandonment, you need to be doing email marketing. The following email marketing plugin for WooCommerce will help you generate quality leads.
1. Moosend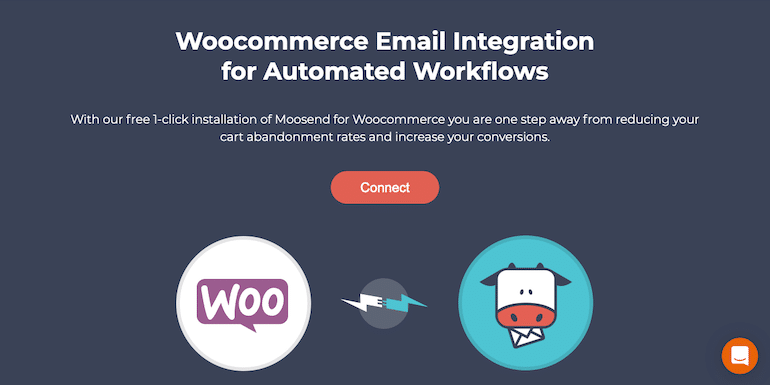 Moosend is my favorite choice of email marketing platform, and you can read why here. Your customers and their purchase data are automatically synced with your Moosend account. This way, you can create targeted campaigns and automatically follow up with customers post-purchase.
Besides, you can also recommend products, recover abandoned carts, and measure the ROI of your marketing efforts. And all this completely free for the first 1000 subscribers.
Features
Sync your audience in Moosend with purchase data.
Set up marketing automation to remind customers about items they left in their cart or viewed on your site.
Create campaigns to win back lapsed customers and follow up post-purchase.
Showcase product recommendations.
Track and segment customers based on purchase history and purchase frequency.
View detailed marketing performance data in your Moosend Dashboard.
Find new customers, connect with current ones, and drive them all to your store.
Integration with Facebook and Instagram ads.
Set up Google remarketing ads to turn your site visitors into shoppers.
Auto embedded pop-up forms to convert website visitors into subscribers.
Promo code content block to add discount codes in WooCommerce.
Target sales promotion, giveaway, and grow your audience with Moosend.
2. OptinMonster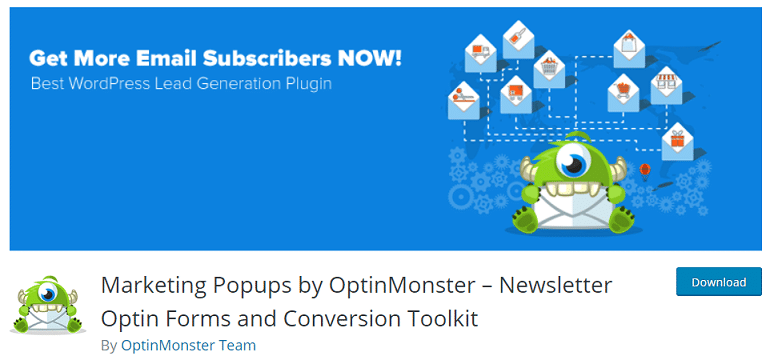 OptinMonster is one of my favorite WordPress WooCommerce email marketing and popup plugin. Your online customers come and leave your store never to return. How about a plugin that can help them return.
OptinMonster not only helps you get those site visitors back but also keep them stay longer in your store. It might tempt them to buy something, or at least sign up for your email list. This plugin is not only the best lead generation popup software but also the most powerful conversion software around.
Features
Drag and drop popup builder
High-converting popup opt-in forms
Six different popup campaign types
Professionally designed, prebuilt popup and opt-in templates
Easy integration with all email marketing services
Powerful exit-intent technology to trace customer behaviors
Time-sensitive behavior-based popup to counter cart abandonment & boost sales
Upsell or cross-sell marketing popup promotions
3. MailPoet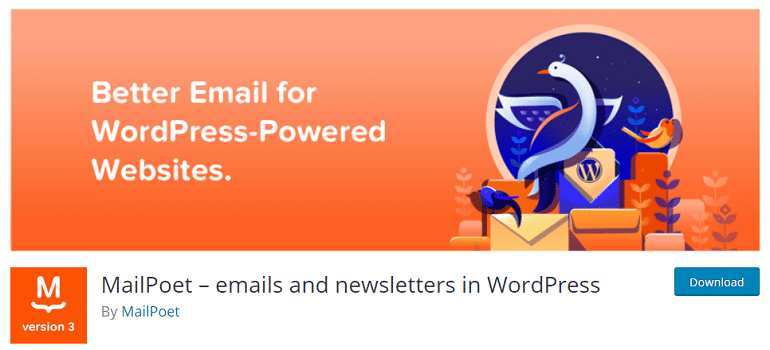 With MailPoet, you can offer you store visitors to sign up and stay updated for the latest products and offers. The MailPoet's newsletter builder integrates perfectly with WordPress WooCommerce stores. By doing this, you can create beautiful emails from scratch. Additionally, there are ready-to-use mobile-responsive email templates. These built-in templates can flawlessly load across any device.
Bottom line: Free MailPoet premium services for stores with 1,000 subscribers or fewer.
Features
Increase your sales with our emails for WooCommerce
Free WooCommerce email customizer
Insightful stats on your audience engagement
Create and add a newsletter subscription form to your store
Manage your subscribers and subscriber lists in WordPress
Build and send newsletters with WordPress
Create automatic emails to send new product notifications
Send automated welcome emails
4. Newsletter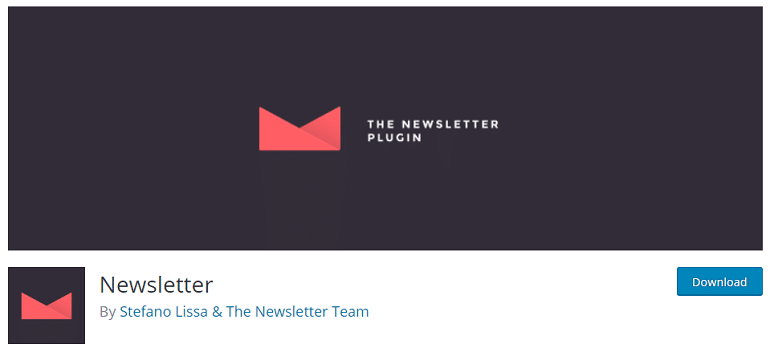 The newsletter plugin is a real newsletter and email marketing system for your WooCommerce store. It is perfect for the customer email list building. Store owners can easily create, send, and track e-mails sent to customers. The excellent news is Newsletter allows you to send unlimited newsletters to unlimited recipients.
Features
Easy drag & drop email editor
Unlimited subscribers with statistics
Unlimited newsletters with tracking
Subscription spam check with domain/IP blacklists, Akismet, captcha
Delivery speed fine control
Advanced targeting options
Customizable subscription widget, page or custom form
WordPress users registration seamless integration
Single and double opt-in plus privacy checkbox for EU laws compliance
Subscribers lists to fine-target your campaigns
Customizable email newsletter themes
Compatible with every SMTP plugin
Newsletter with Html and Text message versions
Customer Engagement
A significant set back of selling products online is your customers can't touch or feel them. There's zero physical interaction with a product unless the customer orders it. Under those circumstances, a seller needs to give more opportunities to customers so that they can interact more with products.
Here's a list of WooCommerce WordPress plugins to make your online store interactive and engaging.
1. Product Slider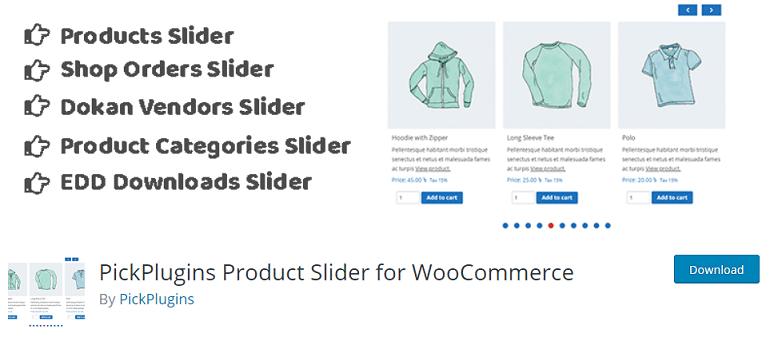 Product slider is a user-friendly carousel slider plugin for WooCommerce sellers by PickPlugins. Sellers can create unlimited product slider to display products to customers beautifully. There are a variety of options to handle slider functionality to control slide speed, show or hide navigation, and dots.
Features
Slider column number for different devices
Slider autoplay on page load completed
Custom values for slider autoplay speed and timeout
Slider rewind & loop
Choose to display one product in slider center
Display or hide on-sale product on the slider
2. Product Image Zoom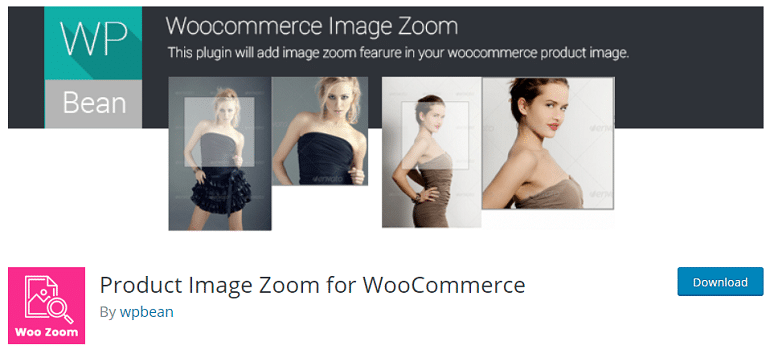 The WooCommerce product image zoom plugin is a must-have for online sellers. Customers can see minute product details using this plugin. It magnifies product images and set zooming features easily and quickly to help customers dig deep into the product.
Further, customers can decide whether or not to buy the product. In short, the product zoom plugin is a robust conversion tool as well. Product Image Zoom for Woocommerce allows you to magnify.
Features
The product image size is more significant on mouseover.
No additional settings
Very lightweight
Compatible with all WordPress themes
Easy to use. Plug and play.
Developer friendly & easy to customize.
3. YITH WooCommerce Ajax Product Filter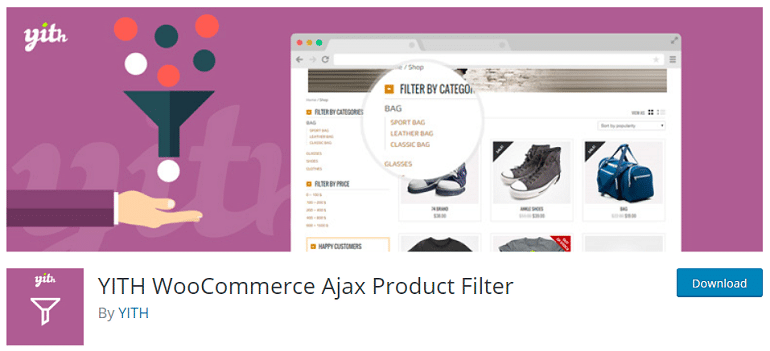 Why not help your customers to browse through and filter a wide variety of product portfolios? Yes, the WooCommerce ajax product filter allows you to apply filters needed to display the product. Apply filters based on color, label, list, and dropdown filter widgets. Moreover, user can also reset filters using the reset filter widget.
Applying filters to products tempt customers to stop and look into offers. It improves the likelihood of sales from your WooCommerce store.
Features
WooCommerce product filter widget in 4 layouts
Custom reset button
Ajax reset filter widget
Two additional filter widget layouts
WooCommerce ajax list price filter widget
Product sorting on the display page
4. Tawk.To Live Chat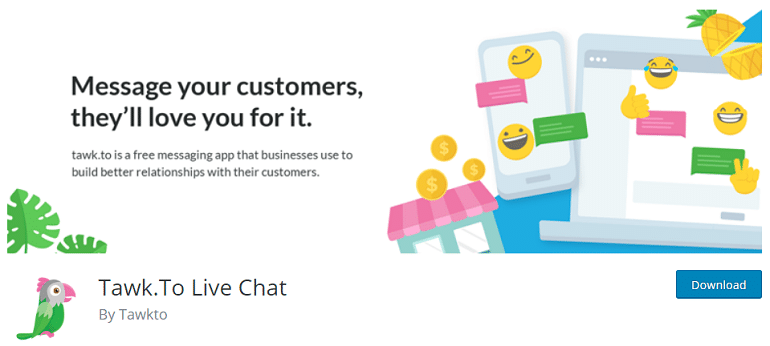 Employing a LIVE chat on your WooCommerce store lets you monitor and chat with potential customers. The tawk.to FREE live chat plugin is free forever. A key point here is you can stay in touch with customers using your mobile device too. Moreover, LIVE chat online is the need of the hour now. It not only addresses the pain points of your customer but also offers better customer support options.
Features
Free of cost
Multi website usage function
Single dashboard interface
Compatible with modern browsers
Offers 24×7×365 live support
5. Currency Switcher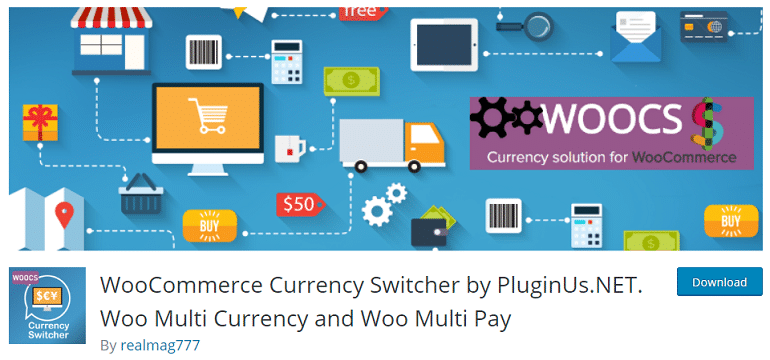 Currency Switcher is a WooCommerce multi-currency switcher plugin. It is pretty straight forward to understand what this plugin does. It is a must-have plugin for international sellers to allow customers to switch product price currency. For example, USD to INR or GBP. It's an ideal solution for cross-border sellers to display and sell products in multiple currencies.
Features
Currency Switcher available as a widget
Ajax shortcode/widget of currency converter
Ajax shortcode/widget of currency rates
Set the country flag for each currency
Customers can select a currency for final payment
More than seven currencies aggregators
Manual and auto currency rate changes
6. YITH WooCommerce Wishlist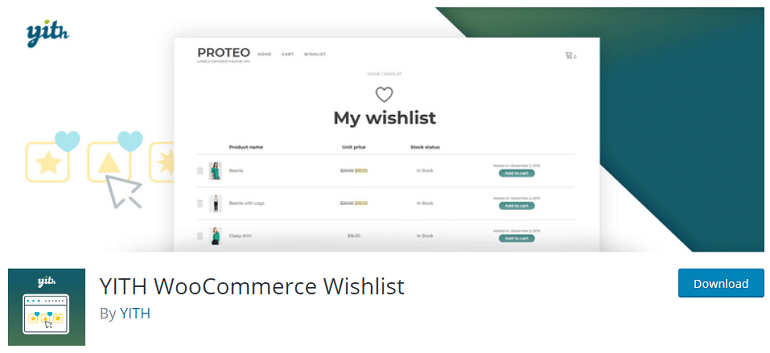 The YITH Wishlist is a popular WooCommerce plugin. There are multiple benefits of installing a wishlist plugin in an eCommerce store. Using Wishlist customers can:
Save their favorite products.
Find them quickly and easily to order later on.
Share their wishlist with relatives and friends.
Share their wishlist on social networks with others.
The Wishlist plugin comes in free and paid versions. For a detailed list of features, visit the link given above.
7. WooCommerce WPML Multilingual Plugin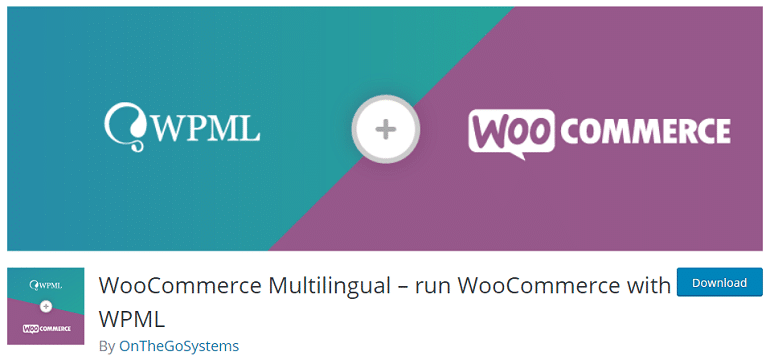 The seller can offer its customers to browse products or an entire online store in their native language. In other words, it is a translation tool that translates the store into the customer's desired language. Hence, sellers can run fully multilingual e-commerce sites using the WPML multi-language tool. Let me tell you the features now.
Features
Translates every kind of WooCommerce products
Easy translation management for products, categories, and attributes
Customers can checkout in their native language
Sends emails to clients and admins in multiple languages
Fully compatible with popular WooCommerce extensions
Manage Products & Pricing
A regular product update is necessary to keep your customers hooked to your online store. The product offers to create urgency and generate customer's interest in what is being offered. To help you achieve it, here are some WooCommerce plugins to manage your store products.
1. Pricing Deals for WooCommerce

Pricing deals for WooCommerce is the best plugin to offer discounts and deals on your eCommerce store. You can create custom deals or integrate festival discounts on special occasions. So, it is a powerful plugin that allows sellers to create dynamic cart pricing discounts and catalog price discounts.
Features
Custom discount rules
Discount equal or lesser value item
Buy one get one (BOGO) deals
Schedule changes in pricing
Discount based on a cheapest or most expensive item
2. WooCommerce Waitlist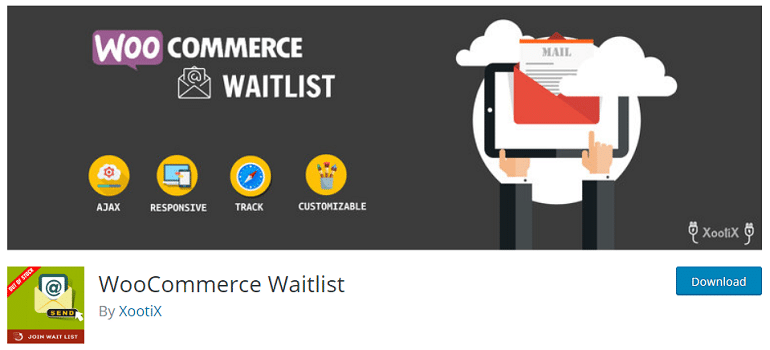 As the name suggests, the WooCommerce Waitlist plugin works for items that are out of stock. Meanwhile, you replenish the inventory to keep your customers informed by sending them emails. In a way, customers feel informed and will more likely buy from you.
Features
Email notification to customers
Track customer list and the potential quantity
Ask customers how much volume they need
Compatible with all kinds of products
Set the Waitlist button at different positions
3. Product Import Export for WooCommerce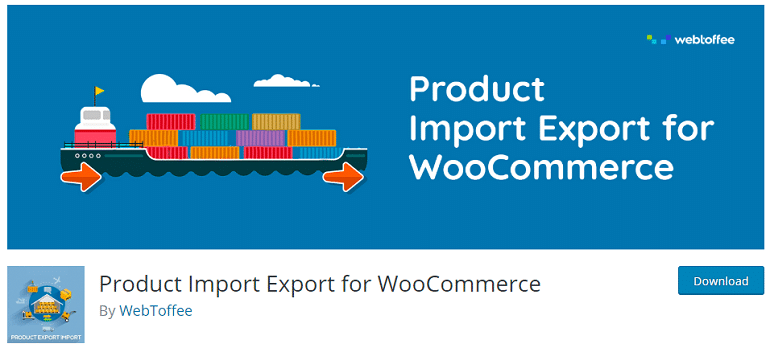 The product import-export plugin comes into paid and free models. The plugin helps you import and export simple products using a CSV file format. In short, a seller can move or fetch products in bulk in his/her WooCommerce store. However, the free version allows importing or exporting only simple products. The paid version offers import-export of variable items too.
Features
Import items using CSV files
Update/sync product details
Export complete product details, including images
Export/Import simple, group, external and variation products
Export products by category
Import/Export product reviews
Various filter options for exporting products
Map and transform fields during import
Manipulate/evaluate data during import
Better Checkout
Customers love interactive checkout pages while shopping online. It is the primary reason why the eCommerce giant Amazon offers its buyers to buy with one click. Luckily, several WooCommerce plugins can streamline your store's checkout and payment options. Let's see what they are:
1. Checkout Manager for WooCommerce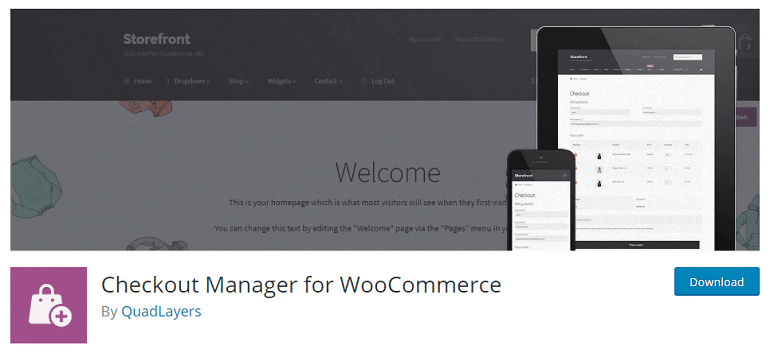 The WooCommerce checkout manager plugin is the wizard of checkout pages. Sellers can intuitively modify their store checkout pages using this plugin. It allows fields customization, extend billing information, and create additional field if required at WooCommerce checkout.
Features
Customize the checkout process
Billing data inside the checkout page
Force to include the shipping address
Remove/add the account created during the purchase process
Remove order notes in the checkout form
Custom message before or after the checkout form
2. Checkout Field Editor for WooCommerce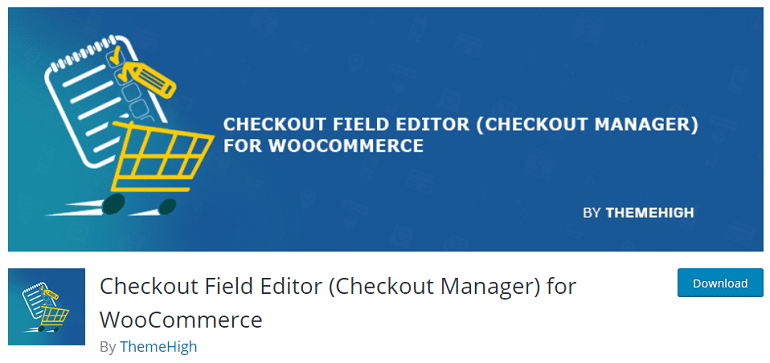 Adding more fields on the WooCommerce checkout page is what the Checkout Field Editor plugin does. So now, you can customize, add or delete fields on the item checkout page. The plugin comes with basic and advanced versions. Now, let's see the plugin features.
Features
Add/remove custom fields in billing and shipping
17 different field types available
Conditional Fields
Custom validation rules using RegEx
14 predefined positions in the checkout page
3. Stripe Payment Plugin for WooCommerce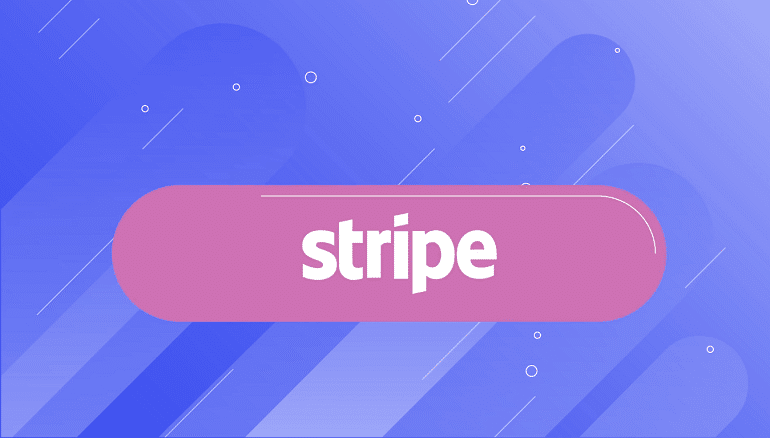 The Stripe payment plugin for WooCommerce allows you to accept payments online. It's like any other payment gateways. While making payment through Stripe, your customers aren't redirected on other pages. They stay in your store during checkout. Redirecting customers to an externally hosted checkout page looks unprofessional. Besides, it provokes a sense of distrust in the customer.
Features
Accept all major debit and credit cards
Local payment methods integration
PCI-DSS compliance with stripe elements hosted input fields
Supports Strong Customer Authentication (SCA)
Optimized for mobile and fast checkout with Apple and Google Pay
Robust fraud detection and prevention with stripe radar
Quickly process refunds from WooCommerce Dashboard
Support recurring payments with various payment methods
Shipping
After products, store management, payment, and check out, it's time to discuss product shipping. I have already established the fact about essentialism of shipping in eCommerce in my previous articles.
Further, I believe that timely shipping and delivery are the heart of an online business. Customers start tracking their shipments as soon as they pay for their orders. In this section, I have listed a few plugins that will help you deliver accurate tracking info to your customers.
Also read:
Are you looking for a stable and reliable Shipping plugin for your WooCommerce Store in India? Here are 8 best WooCommerce shipping plugins
1. Order Delivery Date for WooCommerce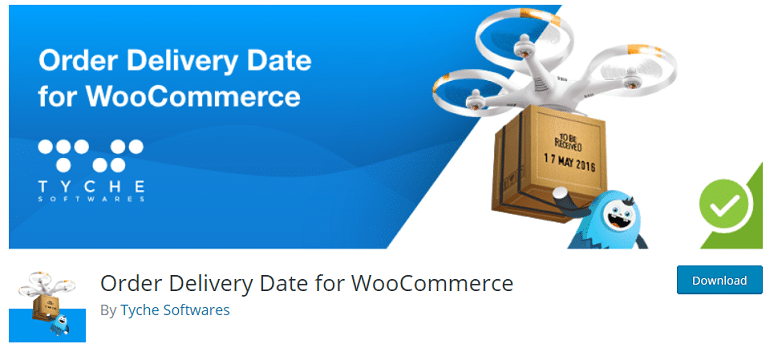 The Order Delivery Date plugin offers customers to choose their delivery date on the checkout page – sounds interesting. A customer would want his order to be delivered or gifted to a loved one on a specific date. If you are ready to fulfill such demands, then you will never go out of an online business. The plugin claims to reduce cart abandonment by 50%.
Features
Select delivery date on the checkout page
Disable delivery on holidays
Minimum required time for delivery
Set per-day limitations of deliveries/orders
Set delivery date field labels
Store Analytics
Tracking your progress online is necessary to see whether or not you are heading in the right direction. Besides, analytics serves a significant purpose in restrategizing your marketing goals periodically. With this in mind, let's look at the WooCommerce analytics plugins.
1. MonsterInsights Google Analytics Plugin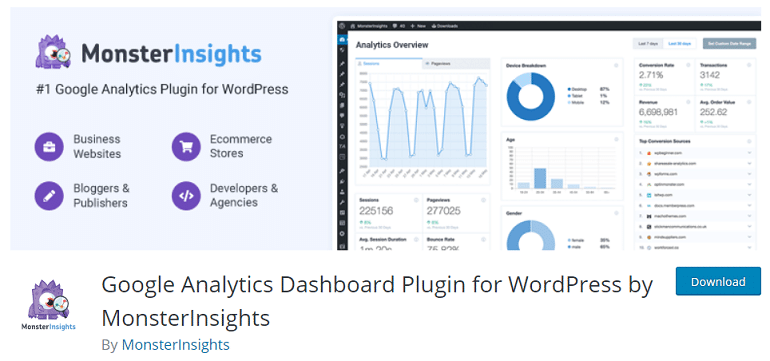 With just a few clicks, you can enable all advanced Google analytics tracking features using MonsterInsights. Furthermore, MonsterInsights comes with a Google Analytics Dashboard inside WordPress. So, you don't need to login to Google Analytics for stats as well. The actionable analytics reports right inside your WordPress dashboard.
Features
Quick and easy setup
Real-time stats and reports
Customized Google Analytics reports
Enhanced eCommerce goal tracking
1-click WooCommerce analytics integration
Google ads and affiliate link tracking
Custom dimension tracking
Custom Google Analytics event tracking
Supports WordPress multisite network
2. ExactMetrics Google Analytics Plugin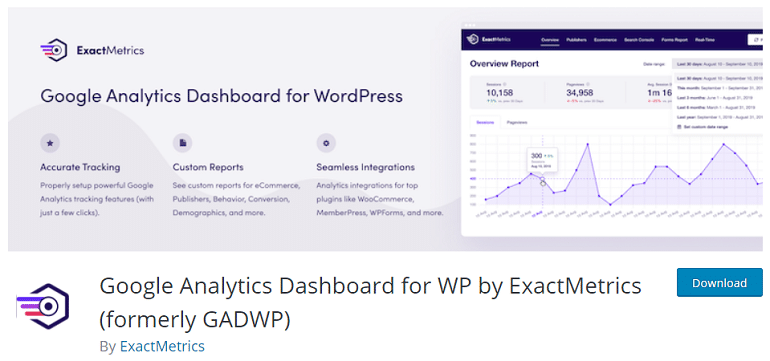 The ExactMetrics Google Analytics plugin is the most comprehensive one after MonsterInsights. Similar to the above mentioned one, ExactMetrics doesn't require external help to set up. Hence, if your marketing and growth strategy is data-driven, then you must install ExactMetrics.
Features
Powerful Google Analytics features
Reports with actionable insights
GDPR / CCPA compliant
Affiliate and ad link tracking
Track downloads and outbound links
Google Analytics for AMP
Also read:
Want to offer refer-a-friend to your WooCommerce Customers. Here are the best WooCommerce referral plugins that doesn't cost recurring fees
Final Thoughts
Setting up and running an eCommerce store seems like it is a big deal. But it isn't. With the right tools and resources, you can not only quickly set up a WooCommerce store but also run the same smoothly. Although with benefits, you will have to encounter the pros and cons of WoCommerce.
I would recommend you to go through a feature-by-feature comparison between WooCommerce and Shopify. It will help you make a better choice. In case, if you need help with starting a Shopify store, I have compiled a series of blog posts on the same. Feel free to read and share.