Are you looking for a stable and reliable Shipping plugin for your WooCommerce Store in India? Here are 8 best WooCommerce shipping plugins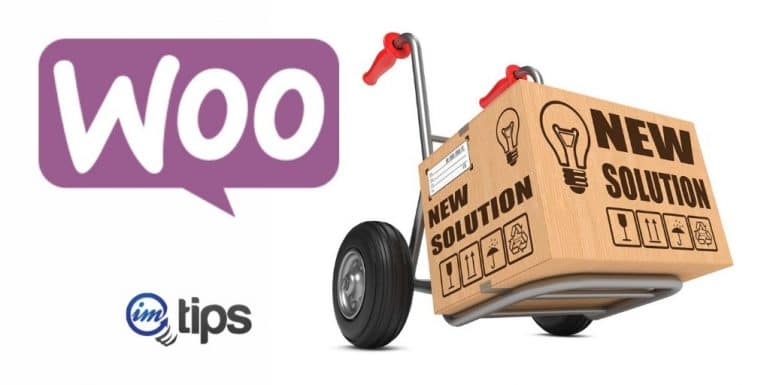 Shipping is a vital component of an online store. It can either make or break a WooCommerce store. On the other hand, shipping is challenging too. The reason being underlying issues an eCommerce seller faces while running an online store.
Let me tell you about it.
Shipping requirements can vary from products, geolocation as well as the need to handle cash on delivery requirements for the Store. Moreover, shipping can make or break your Store's success online.
The question is, how will an eCommerce seller give a uniform shipping service to his/her buyers?
In WooCommerce, it is handled via the third party courier service provider as a plugin. However, in Shopify, it is all integrated into the Store. If you have a WooCommerce store in WordPress over Shopify, then shipping plugins can help you streamline a smooth shipping strategy.
Selecting, configuring, and using a shipping plugin for WooCommerce store can be overwhelming. One may want to consider shipping cost, weight, carriers, and returns. Above all, whether shipping cost shall be included in the product price or charged separately is again thought-provoking.
Consider the return rate of your product and shipping charges on the same. If your product has a higher return rate, then fees may eat up a lot of your profits.
So not only you have to choose the better shipping plugins for WooCommerce but have to make sure the shipping service provider offers a timely product delivery. So consider all of those, here I have a list of the best shipping plugins for WooCommerce for an Indian store.
1. Shiprocket Shipping Plugin for WooCommerce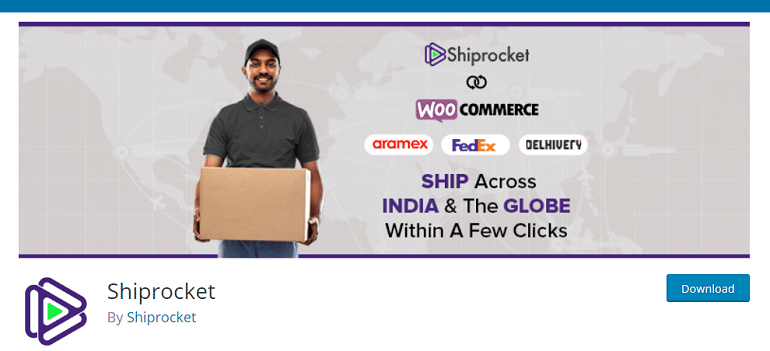 Shiprocket is a new age eCommerce shipping plugin. The plugin offers the best logistics integration and provides buyers with timely order deliveries. Above all, the plugin works well with multiple carrier partners from a single platform.
Sellers can scrap off the dependency on a single courier. Moreover, you can select the best carrier partner for individual shipments. Refer to the list of features by Shiprocket:
Multiple shipping partners
Shipping rate calculator
Discounted shipping rates
Order management
Global shipping 220+ countries
Label & buyer communication
No monthly/setup fee
Multi-functional dashboard
Multiple pick up locations
Billing & weight reconciliation
Inventory management
Timely COD reconciliation
Multiple payment options
Real-time order tracking
2. ELEX USPS Shipping Plugin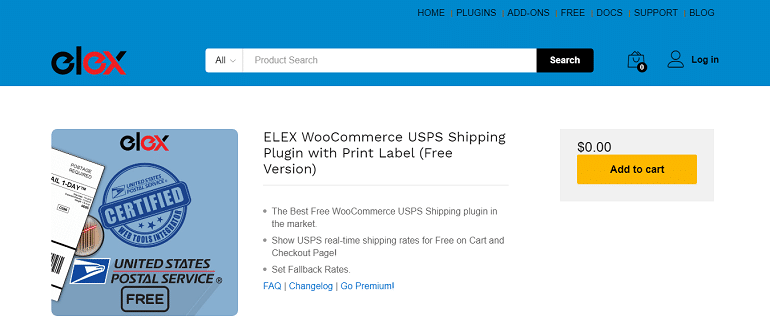 ELEX USPS shipping plugin is probably a widely used WooCommerce plugin. We know how famous USPS is as a shipping carrier in the USA. Needless to say, if you have a WooCommerce store that is located out of the US, then USPS is a much-needed shipping service.
You can integrate USPS services into your WooCommerce Store to deliver orders across the USA regions. The good thing is the ELEX USPS WooCommerce shipping plugin display live USPS rates on your cart and checkout pages.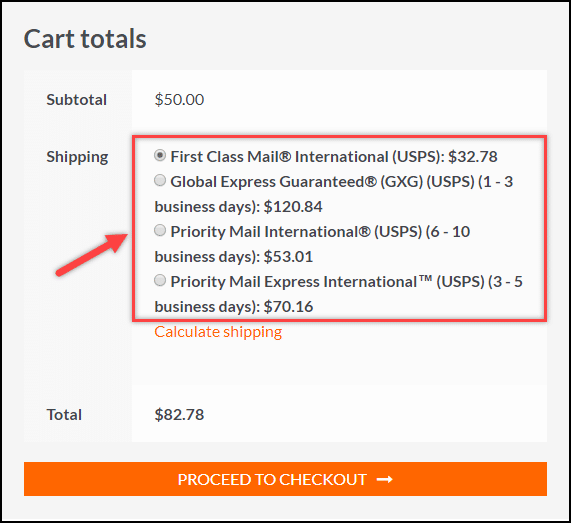 Further, the plugin will display USPS shipping rates based on order location when buyers add products to their cart. The plugin derives shipping rates from USPS APIs based on the shipping address and cart content. This way, buyers get to know the exact shipping charges.
Here's a list of feature the ELEX USPS WooCommerce shipping plugin offers:
Price adjustments for each service
Printing USPS shipping label with e-VS postage
Advanced box packing and weight-based packing facilities
Enable and disable shipment tracking for customers
The plugin fetches USPS postage rates for both domestic and international shipping services
Postage rates are based on the product weight, box dimensions, shipping destination, etc.
Detailed USPS shipment tracking information for customer
3. Table Rate for WooCommerce by Flexible Shipping
Flexible shipping calculates shipping costs based on weight along with cart total. Available in both free and pro versions, this WooCommerce shipping plugin is the one you might need. Let's look at some possible shipping scenarios where this plugin can help:
Add handling fees or insurance cost when the order amount reaches specific values
Shipping costs based on cart weight as well as cart value
Creating COD (Cash On Delivery) shipping method
Shipping costs based on shipping classes
Add cost on entire order or individual product in the cart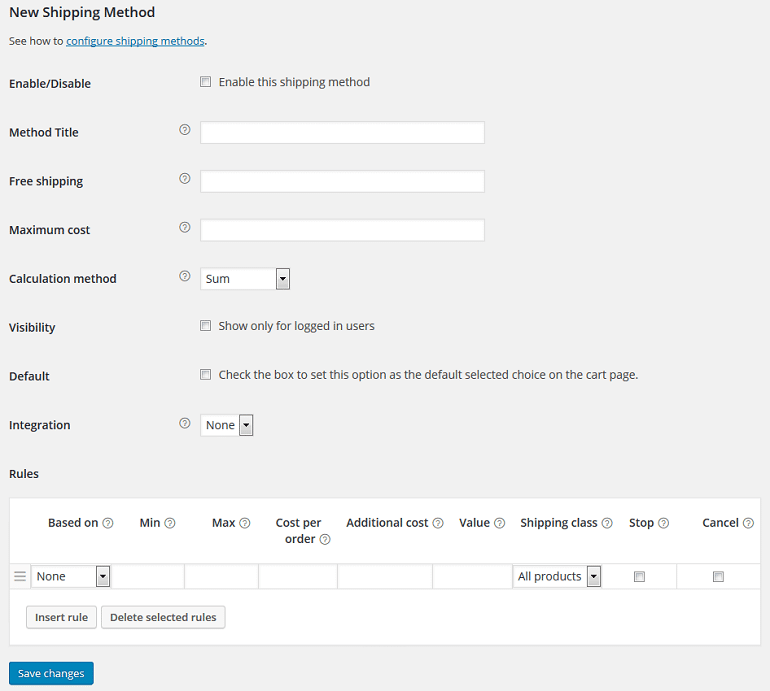 Features of Flexible Shipping:
Free shipping override
Unlimited shipping methods
Rules to calculate costs
Shipping companies integrations
Option to display the selected shipping methods
Compatible with WooCommerce shipping zones
Adding titles and descriptions to shipping methods
Shipping cost based on cart total as well as weight
4. WooCommerce Weight Based Shipping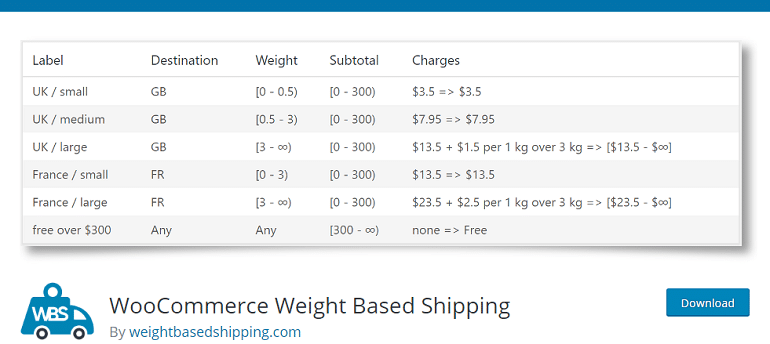 Weight Based Shipping is a simple yet flexible shipping method for WooCommerce. The plugin mainly focuses on calculating shipping costs on order weight. However, it isn't limited to only order weight.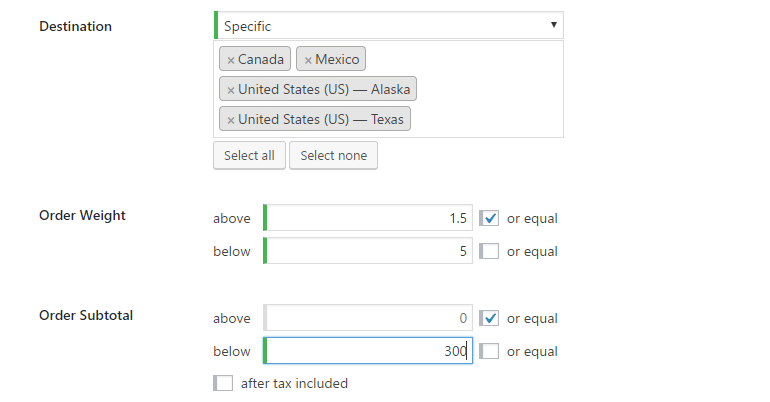 The user can add multiple rules based on various shipping conditions. Some of them are listed below:
Weight-based shipping – A user can define shipping prices depending on order weight, destination, and cart total.
Shipping zones – The plugin supports WooCommerce shipping zones. Additionally, it supports global shipping configuration if your Store is located out of shipping zones.
Conditional free shipping – Set up variable shipping options with conditions if the order value reaches a specific threshold. The same applies to weight or destinations.
5. WooCommerce Advanced Free Shipping
We know that free shipping is a great eCommerce strategy. Besides, it gives a higher conversion rate. However, one needs to configure free shipping options carefully, or else it may eat up your profits. This is where the Advanced Free Shipping plugin can help you.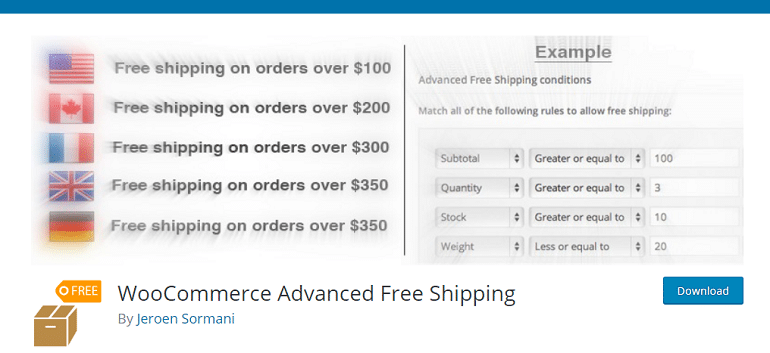 WooCommerce Advanced Free Shipping plugin is ideal for sellers who want to determine whether free shipping should be given to customers or not. WooCommerce store owners can do this by setting up advanced rules; doing this online seller retains full control over shipping rates.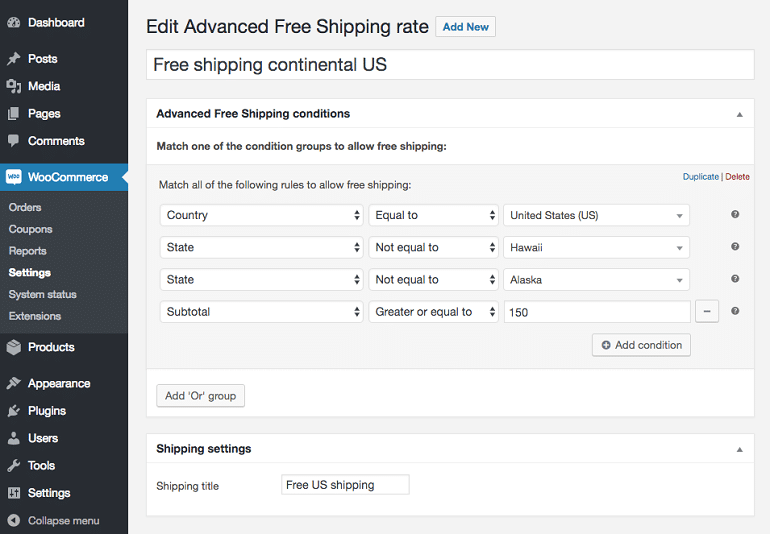 Sellers can offer free shipping by setting up a range of conditions to offer the same. Moreover, one can set up multiple conditions to offer free shipping.
6. WooCommerce Advanced Shipping
WooCommerce Advanced Shipping plugin is an ultimate WooCommerce table rate shipping plugin! Users can devise shipping cost calculations based on the destination, zip, postcode, weight, item quantity, and cart total.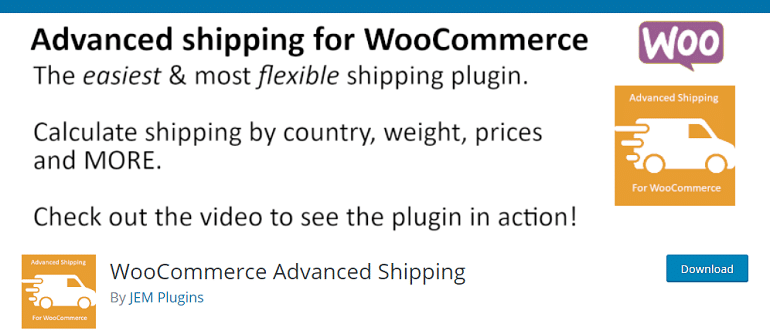 Users can also set up tiered pricing on their WooCommerce Store. Not only this, but the plugin is capable of handling complex shipping configuration. Below is the list of plugin features. Take a look:
Unlimited shipping zones & rates
Creating shipping rate plans to match your business
Variety of shipping rates compatible with your Store
Set up shipping rates based on country, states or zip/postcode
Total control on how shipping is charged on your products
Shipping classes to align with shipping rates
Charge based on shipping per item & other settings
Flexibility to define shipping calculation on weight
Facility to add handling fees on each order.
Handling fees included in calculated shipping fees
Multiple shipping methods like standard, overnight, express, freight, etc.
Force specific shipping method for certain products
7. Booster for WooCommerce
Booster is a multifaceted WooCommerce plugin. The plugin not only helps you with shipping and order fulfillment but also with pricing, store management, payment gateways, email management, etc. A user can display shipping methods based on standalone products, categories, or shipping classes.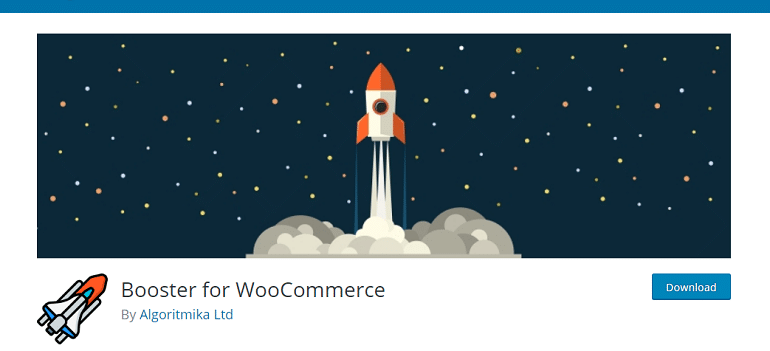 However, users can set shipping methods based on the following:
City or postcode
Current date/time
Min and max order amount
Min and max order quantity
Products & product categories
Product tags or shipping classes
Even on user roles
List of few more features by Booster:
PDF invoicing & packing slips
Custom WooCommerce shipping calculator on the cart page
Add descriptions to shipping methods on the frontend
Set location or region-specific address format
Add multiple custom shipping methods to WooCommerce
Sequential order numbering & custom order number prefix & suffix
Manage product quantities in WooCommerce order and more.
8. Advanced Shipment Tracking
What is an essential feature of a good shipping plugin? It must provide shipment tracking details to the buyer. This is what the Advanced Shipment Tracking plugin does for your WooCommerce Store. By providing shipment tracking details to a buyer, you are helping him stay informed about the itinerary of his/her purchase.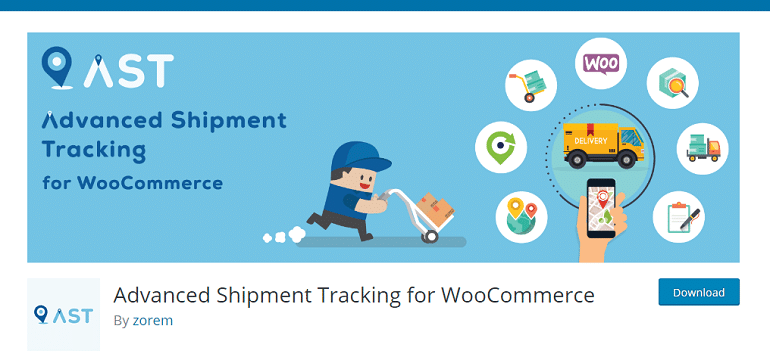 This way, the buyer will get to know precisely when his/her product will be delivered. As soon as the status of an order is changed to Completed, the buyer receives tracking details via emails.
Features
Providing shipment tracking info via email
Tracking info includes shipping provider, tracking number and shipping date
Multiple tracking numbers to orders
Display tracking details (with the link) on user accounts & order emails
150+ shipping providers to track shipments with
View the latest shipment status and update date
View est. delivery date on orders admin
Automatically change the order status to delivered
Sending personalized emails to notify the buyer about their shipments
Personalized emails can be sent for In Transit, Out For Delivery, or Delivered.
Direct buyers to a Tracking page on your store