The question – Can an Indian blogger start a blog in 2020 and still become a successful blogger. Let's see the pros and cons to decide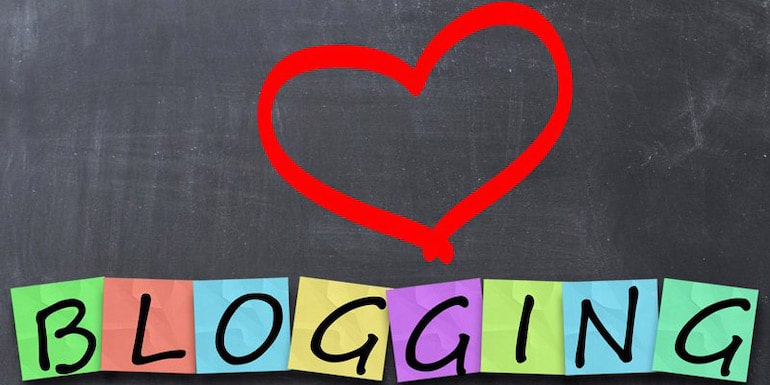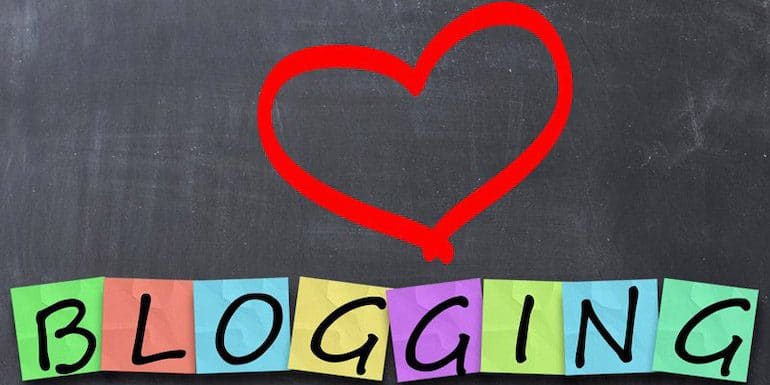 The year 2020 was quite different. So, is 2022 the right year, and is this the right time to start blogging?
As a blogger, you will always find the answer in the affirmative, but today I will share the pros and cons of starting a blog in 2022, and then you can decide on your own if you should consider blogging in 2022 or not?
Still, for those who find the article as TLDR, I don't think blogging is something that you can wait for the right time to start. The best time to start a blog was yesterday because there were fewer blogs. The next best time to start a blog is now.
If you are looking for the right time to be a blogger, there has never been any. Bloggers will have many odds stacked against them—the English language, understanding social media marketing, SEO, etc. If you are willing to stand against all those odds, you can be a blogger.
The same applies if you want to start freelancing or want to be an entrepreneur.
Still, let's look at the pros and cons of starting a blog in 2022.
The Pros of Starting a Blog in 2022
We will take up the pros first because it is always good to start on a positive note.
1. More Resources Than Ever Before
The best part to start blogging in 2022 is that there are more resources available to a blogger than ever before.
WordPress is the best option for blogging, and it is entirely free. Moreover, there are tons of Free WordPress plugins.
The financial cost of blogging is only the cost of a domain and hosting, and it costs less than ₹10 per day. However, as a blogger, one has to learn a few things like SEO, content writing, social media, etc., and those can involve some non-financial costs.
On top of that, online content is ever-increasing so that one can find information and advice online now on any topic of choice.
When so many resources are available at your disposal, the best time to start blogging must be now in 2022 for sure.
2. More Opportunities Than Ever Before
In India, there are more opportunities online than ever before. More and more Indians are doing things online.
As a blogger, there are so many opportunities.
A few years back, there was no Amazon in India, but now you have an option to earn affiliate commission selling Amazon products. Moreover, it is so much easy now to start selling online.
On my new recipe site TastedRecipes.com, I can recommend Amazon products like Mixer Grinders or Roti Tawas. It wasn't available a few years ago.
On top of that, if you want to start online, so many investors may be willing to fund you, which earlier wasn't an option at all. Money is more readily available if you can show your talent and willingness to do something creative.
3. The Best Talent for Hire
Millions of freelancers are available for any technology and expertise on freelancing sites like Upwork.
As an author, you have proofreaders. As a blogger, you have tons of resources available for free, but if you want something specific, you can hire developers with varying levels of expertise.
Earlier, when you wanted to get something done, you had to hire a good developer in house. Interviewing developers and hiring them can be a challenging task but not anymore. One can hire freelancers from Upwork who have proven track records.
One can hire the best talent almost instantly, and he can be on the other side of the globe as well. Hire and get the job done—no long-term contracts and no long-term commitments and at a very affordable price.
One can hire 10+ years of web development niche experience within minutes and get moving almost instantly.
Now imagine hiring 10+ years of an experienced developer. It may have been impossible for a new startup earlier. Even if you found the right candidate, they may not be willing to join your company when you are still operating literally from a garage.
4. Growing Home Office Culture
The best part of starting a blog in 2022 is there is a massive surge in Work From Home culture.
When I started in 2008, working from home was a crime. People used to ask me where's my office, and I told them I work from home. They looked at me as if I am unemployed.
Things were on a change, but in 2020, due to lockdown, the change took a leap forward, and people now understand that people can work and earn money working from home.
Blogging, freelancing, or work from home are more of a culture now than it was a few years back in India. Now it is more of an accepted process of working from home.
In the Internet and information age, blogging and freelancing are the best things happening now.
So if you are still not blogging, you may not even realize what you are missing.
The Cons of Starting a Blog in 2022 are:
Everything is not great about blogging if you are willing to start now. You should be ready to learn and experiment as you become better at blogging.
1. Winners Look Like Losers
There are millions of businesses, but there can be only one Google, Facebook, or Amazon.
Flipkart in India is one of the largest e-commerce platforms, and yet it is not considered a success when compared to Amazon.
Think from the perspective of an Entrepreneur – He is competing with one of the best e-commerce platforms worldwide, aka Amazon, that is in business for ages before even Flipkart was conceptualized, and yet it looks like a loser.
You can be a successful entrepreneur but still, feel insignificant when compared to Mark Zuckerberg or Jeff Bezos.
Similarly, my YouTube channel has 20k+ subscribers, and yet it is not seen as doing good by people around me because they notice things when they are in millions.
So in 2022, if your blog even gets 10k to 100k PVs per month, you may be doing good, but still, you may be looked upon as a loser. Social pressure is essential, and you have to deal with it in the right way. Or if your FB page or Insta followers arent high in numbers, you may be seen as a loser.
2. Global Pricing
Consumers are empowered. It means your product or service needs to be competing on a global level and irrespective of your GEO location.
As an example, if you are a freelance designer, not only should your design be the best in the business, but also your pricing should be at par of other global designers.
If you live in a city where the cost of living is higher, you may not be able to compete with other designers on a pricing front, and so they may have the advantage of able to provide the same quality at a much lower price.
Similarly, for blogging, if you are in a city where the cost of living is high, you may need to work that much harder to make more money from your blog to remain afloat.
The same even applies to product manufacturers where they will have to compete with the products manufactured in China.
3. Online Reputation
No matter what business you do, you can never have 100%, satisfied customers. An angry customer can share his experience on social media to dampen your online reputation.
Negative comments about a product or service are more likely to get more social distance. So as a business owner, you not only have to make sure each of your customers is happy but have a plan of action to make sure angry customer's feedback is acted upon as fast as you can and make them happy.
As a blogger, it is vital to building an online reputation. Rome is never built in a day. Similarly, you can't build a blog overnight.
Even if you start now, it will be a long journey to build an online reputation, and one should be ready to embark on the journey.
Is Blogging for Only for Individuals?
After analyzing the pros and cons of starting to blog in 2022, now we have a fair bit of idea if 2022 is the right for Indians to Start Blogging?
Still, if you see blogging as a one-man show, let me clarify that myth as well. Here are some great blogs that are owned and operated by big companies and are a cash cow for the companies
Again, the list is not exclusive, and these are some of the blogs that I can think right off my head, mainly in the technology niche, because that is the niche I follow. However, there are such blogs in every niche to follow.
Many companies are in the business of blogging. They provide services, software, addons, functionality, etc.
So blogging isn't only a game of individuals. The best example is of Mashable for sure. Pete Cashmore started Mashable in 2005 and wrote excellent content consistently.
Over time, they built a team and has reached a size of what it is today.  On top of that, for those who don't think Adsense and advertising can be a good source of revenue, Mashable's primary revenue source is through advertisements.
Conclusion
Right now is a far better time to start a blog in 2022. However, it is not about the right time, but it is about the right attitude that will make a blogger a pro-blogger.
You should be ready to keep blogging when no one is reading what you may be writing. It is tough to get the inspiration and motivation to keep blogging, but that is what separates the man from the boys.
If you have a blogger in you, every minute in your entire life is the right perfect time to get that blogger out. You cannot go in the past and be one anyway.