My Instamojo experience and review after using it for more than 5 years – An awesome payment gateway for Indian bloggers and freelancers to use.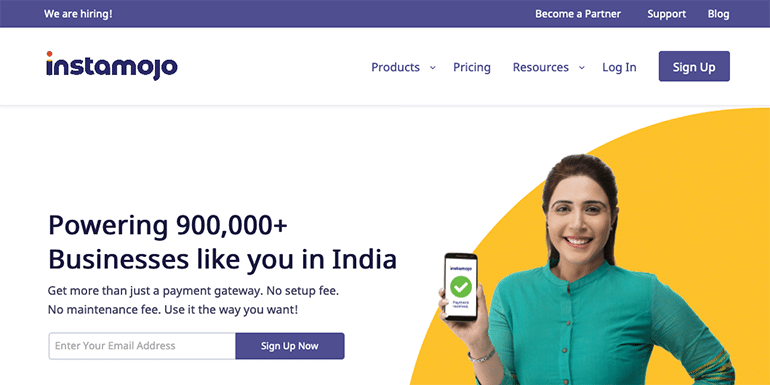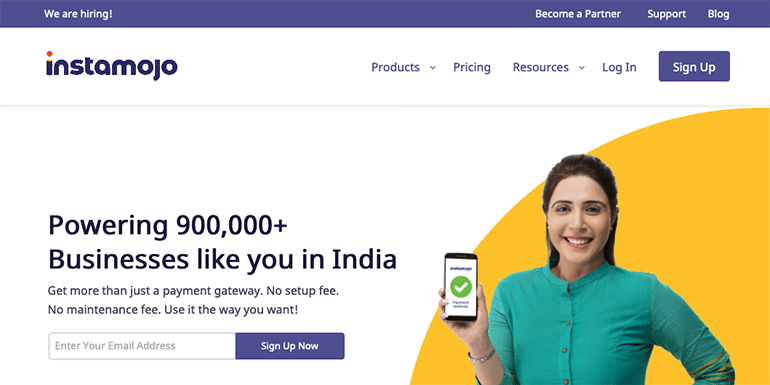 Instamojo is an online payment gateway for any business to sell digital as well as physical products online. So if you are looking to sell digital products online like eBooks, music, to Indian customers, or services (freelancing, consultation), Instamojo is a perfect solution out of the box. So let me review Instamojo to help decide if it is the right payment gateway for your business.
What is (and isn't) Instamojo?
Instamojo is a digital payment platform bundled with e-commerce features to support any business to sell, manage, and grow business online.
If you are a freelancer or a small business in India, and looking for a secure online payment gateway, then Instamojo has everything you need. Moreover, it doesn't need the paperwork that other banks may need to start accepting payment online.
As an online seller on Instamojo, it is easy to create products or generate a payment link. Customers or clients can pay with a debit card, credit card, net banking, or even UPI. One can share the payment links via all email or social media platforms like Whatsapp or Facebook.
Some people confuse Instamojo with Paytm or Mobiwik and try to use it for mobile recharges. It is not a digital money wallet. Instead, it is a solution to start selling online for your business or use it as an option to receive payment for an e-commerce store.
Who Should Use Instamojo?
Instamojo is for every any individual who is willing to sell anything online, aka bloggers, freelancers, designers, photographers, online tutors, event managers, etc.
I used Instamojo to sell the first edition of my financial chart pattern eBook and then moved from ClickBank over to Instamojo. Now has moved it over to Amazon Now.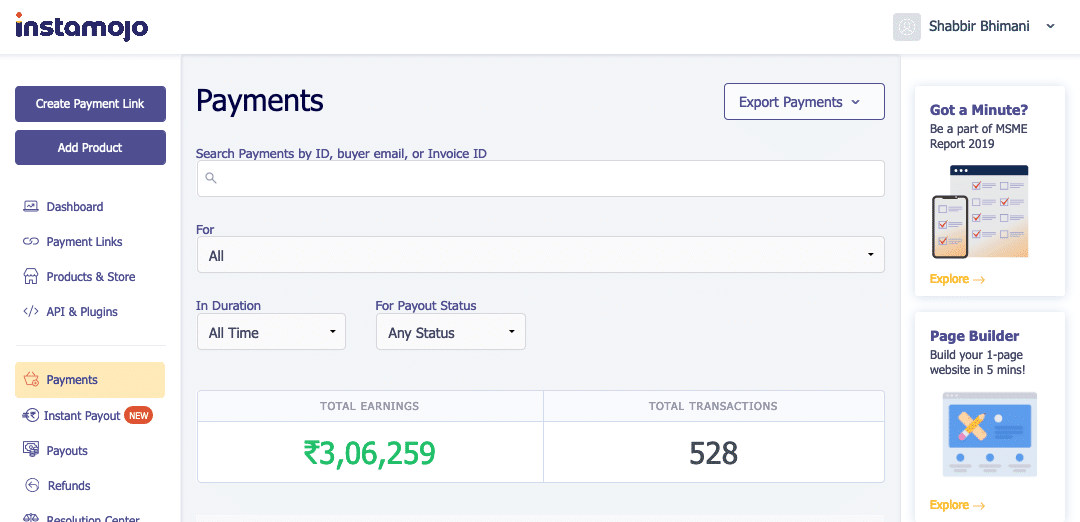 I still use it for my forum membership.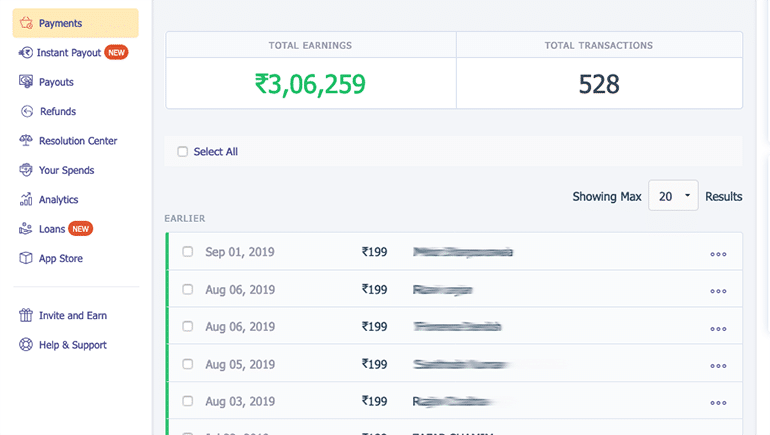 Some examples of who can use Instamojo:
Bloggers can sell eBook or courses.
Indian freelancers can bill their local Indian clients
Photographers can sell their stock photos
Musicians can sell their compositions
So on and so forth.
One can get paid instantly, and the amount is sent to your savings bank account in three working days.
How to Create an Instamojo Account – Step by Step?
Here, I am giving you step by step process so that you can easily follow:
Go to Instamojo homepage.
Click on sign up button.
Choose any one option from business or consumer and choose a username & password.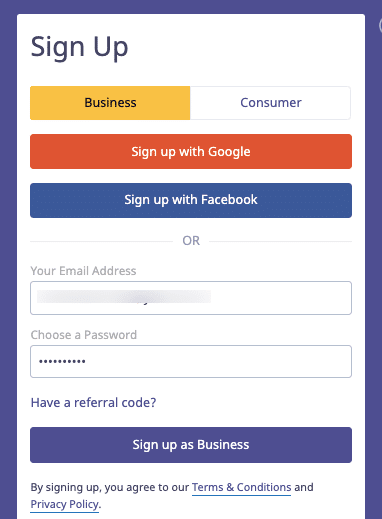 Once you choose your username and password, the next step to confirm your mobile number with OTP.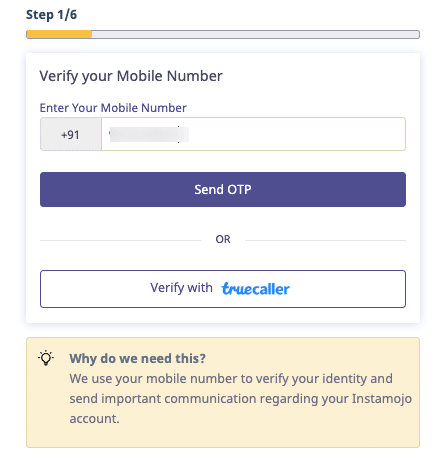 Once you receive an OTP, the next step is to enter your business details.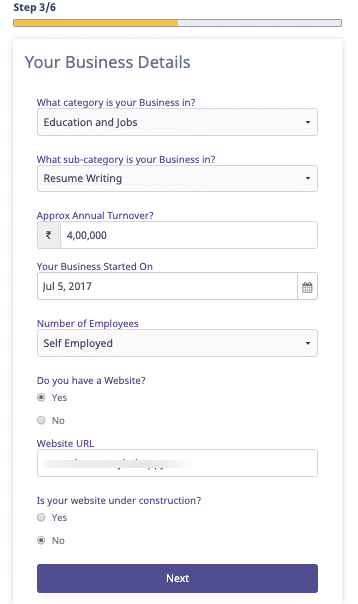 Next, enter your Indian PAN details to confirm your account.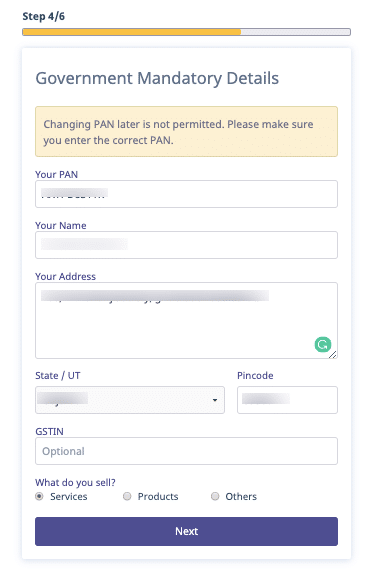 In the next window, you will set up your first payment link.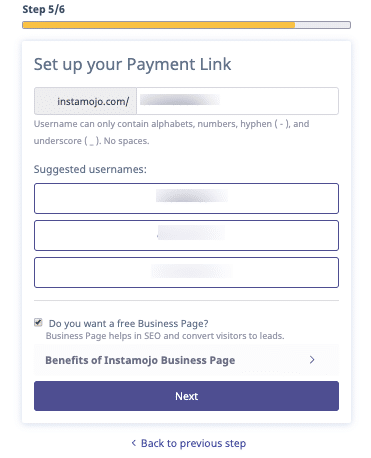 Finally, enter the bank details in which you want to receive payments from Instamojo sales.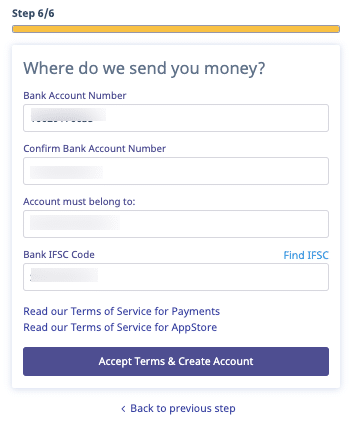 Your account will be auto-approved, and you can start using Instamojo.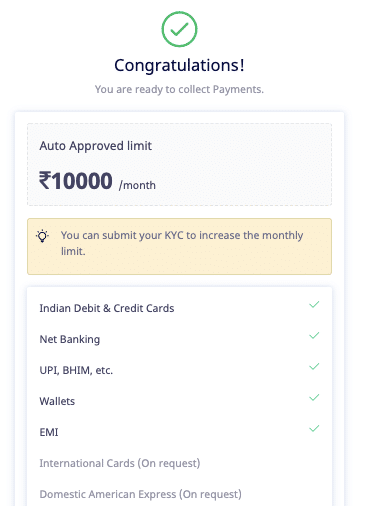 It's simple now. Go to the dashboard and start using Instamojo. You can increase the limit by submitting the usual KYC documents, ID proof, and Address proof.
Instamojo Review: The Pros
Let's me share the pros of Instamojo.
1. Superfast Setup With No Upfront Cost
We have seen how easy it is to create your Instamojo account. Minimal paperwork with no physical documentation needed. One can start accepting payment by uploading the PAN card details.
Here is how easy to set up your payment links to share with clients and accept payment. All one has to do is Create a Payment Link within the Instamojo dashboard.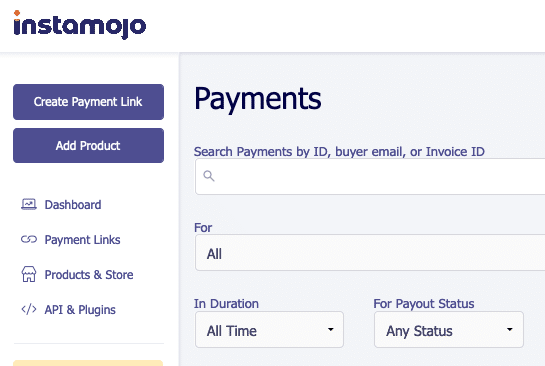 Enter payment amount and purpose of payment.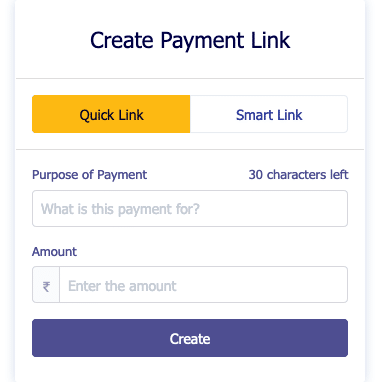 Voila. Your payment link is ready for sending to clients.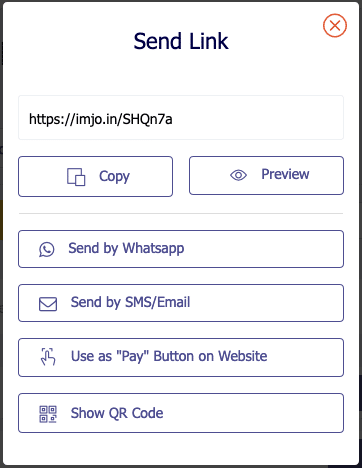 Moreover, there is no charge to set up your account on Instamojo or creating the payment links. Only pay a transaction fee when your customer pays.
2. Easy to Upload Products and Generate Sales
If you wish to sell digital products, the process is as simple as creating a payment link. Click the Add Product button from the Dashboard.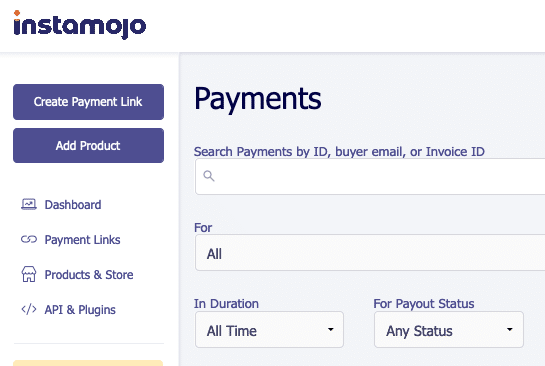 Now upload your digital product. It can be a PDF file, eBook, ZIP file, or even an Excel file.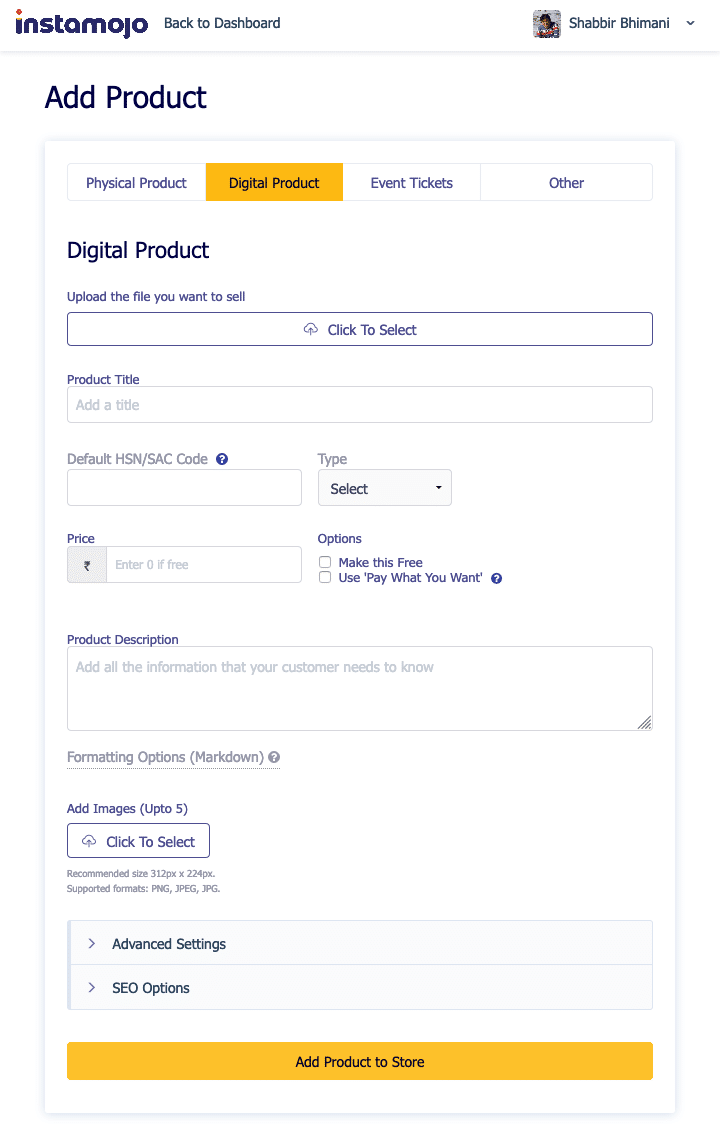 Add the product title and description you want to show to your potential customer and click the Add Product to Store, and voila, you are ready to sell.
Even selling physical products is as simple as digital products. All you have to share is, pick up location, delivery address, and done. Rest is all taken care by Mojo Express the service by Instamojo.

3. Super Easy for Clients/Buyers to Pay
Your clients can pay you through credit card, debit card, UPI, net banking, or QR code. Moreover, they don't even need to create an Instamojo account to make the payment.
4. Lower Transaction Fee
There is a nominal transaction fee you need to pay. The transaction fee at Instamojo is 2% of the amount + ₹ 3 per transaction excluding GST, for all Domestic Transactions.
So for a payment of Rs. 1000 the total transaction cost is Rs 23 + GST of Rs. 3.65.
The total transaction cost becomes Rs. 26.65. So for a payment of Rs. 1000, 973.35 will be deposited in your bank account.
Here is my eBook transaction of Rs. 997 and the amount paid in my bank account as 974.65.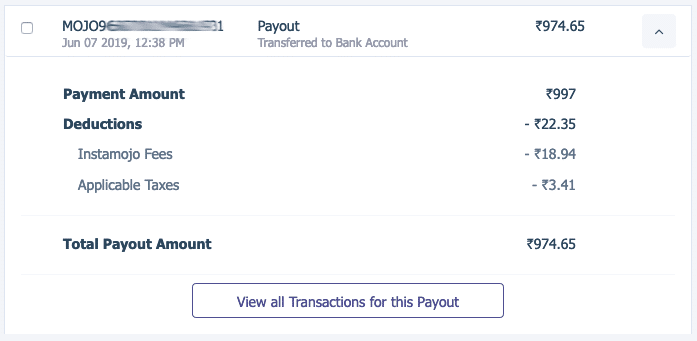 The best part is, you have an option to let the customer pay the transaction fees as well. 
5. Free Webstore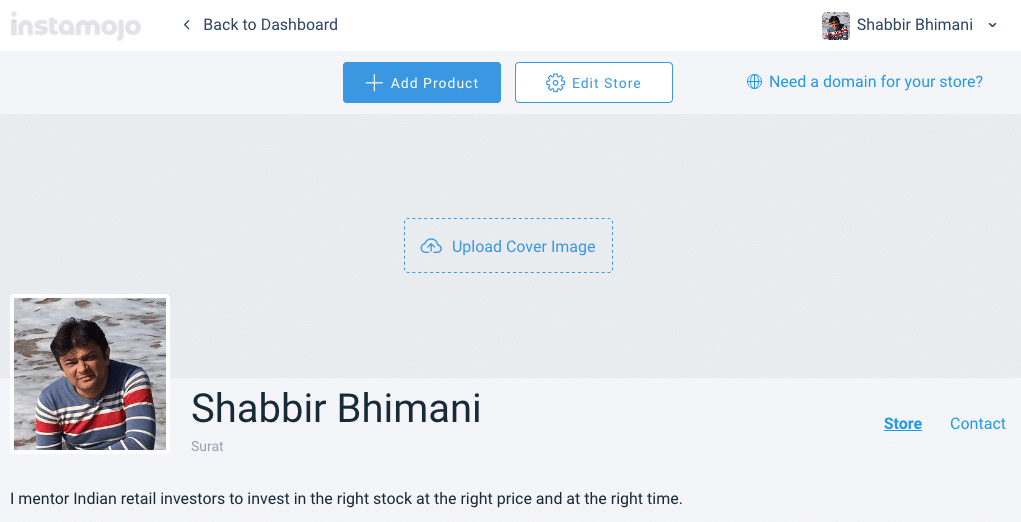 With Instamojo, you can create an online store and connect it to a domain name as well.
You can get your branded store with no extra cost. It comes to any users as default. You can add products (digital as well as physical products) connect to a domain name and start selling online.
6. Generate Invoices
You can create invoices and keep track of all transactions. On the dashboard, go to the app store and select invoice generator app.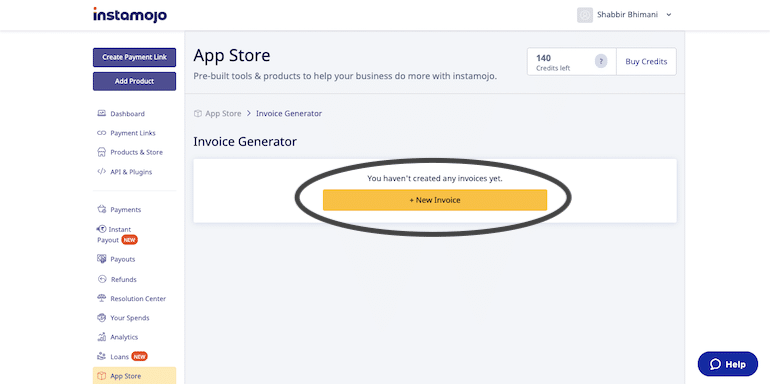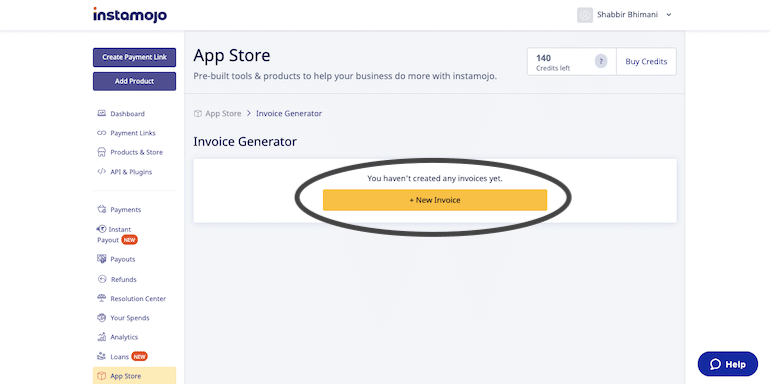 Once you click on a "new invoice," a new window will open where you can add a logo and fill up the information to let your customers download the invoice.
7. Let Affiliates Make Sales For Your Store
Let others sell your products on your behalf and make a commission. You just have to enable the affiliate app and set a percentage fee your affiliate will receive for sale.

Once you do it, you can view the affiliate option for each product that you have created.
You can even send invites to the people whom you want to be your affiliates.
Once they accept an invitation, they will get a trackable link to share with their audience. So for each sale, they earn a commission, and you start generating sales. A win-win situation for all. As your affiliate network grows, you make more sales.
7. Good Payment Analytics
On sales analytics, you can get details insights about your payments, sales, number of transactions, and gross sales volume, etc. It helps calculate monthly or yearly sales and trends in the market. Also, sales analytics reports are easily customizable on Instamojo.
Instamojo Review: The Cons
Let me also share some cons about Instamojo that I have experienced.
1. Can Only Sell In INR
InstaMojo only accepts payment in one currency, and it is Indian Rupees. No USD, Euro, etc. So if your customers are out of India, you might have to look for alternative payment options.
2. Recurring App Store Plugin Cost
App store in Instamojo provides a bundle of apps which helps you run your business. Not all apps are free. Moreover, they don't offer it for a one-time fee either.
3. Doesn't provide a Marketplace
One can create a store, but it isn't a marketplace like Amazon. You are solely responsible for generating sales for your products.
Final Verdict
Instamojo started with a pain point in India – giving simplified solutions to all digital entrepreneurs to deliver content online.
Slowly they are making a move towards physical products. They not only provide online payment gateway solution but also enable you to create an online store, one-page website, along with marketing tools.
You don't need any investments to start your online business. The best part of the app is no need for paperwork for registration, easy setup, cheap, and customer-friendly UI.
What more do you need? So go ahead and get your Instamojo account now