How new bloggers can build a personal brand. The complete framework for new bloggers to start building a personal brand right from day one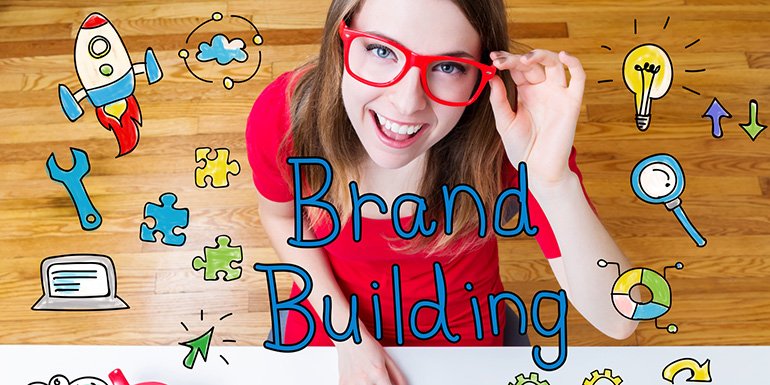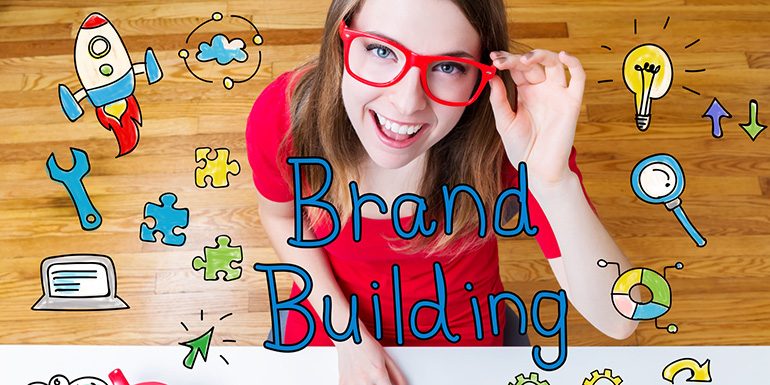 Building a personal brand or "branding" is a misunderstood concept among bloggers and freelancers. They consider branding is only for companies like Coca-Cola, Google, or Apple.
However, it is a myth, and Individuals can also have a brand, and it is known as a personal brand.
You may have heard Shah Rukh Khan says he works for the Shah Rukh Khan brand or "Brand SRK".
Taking the leaf out of him for personal branding also applies to individual bloggers and freelancers. It is an essential aspect of being a freelancer or blogger.
Moreover, one more myth about branding is the logo. However, the branding in 2020 isn't all about the logo but being memorable in the mind of the customer. So as a blogger, we should focus on being memorable in the mind of our reader, or as a freelancer, we should be the first choice for getting things done.
Writing skills can help you succeed as a blogger, but personal branding can take things to the next level.
So here are ten ways to improve your personal branding as a blogger.
1. Consistent Photo (Profile/Avatar)
The profile photo is the first thing any potential blog reader will see. The most important aspect of a photograph is the smiling face.
Always have your best smiling picture across all your online profiles like LinkedIn, Upwork, or Gmail. A smiling face always connects with anybody viewing your profile or reading your email.
And don't expect to get that perfect profile picture in the first shot. There are many aspects that you may want to consider to get that perfect headshot. Looking in the camera or somewhere else. Smile, background, lights.
Keep trying, and over time you will find the perfect one.
However, what is crucial is to have a consistent photo everywhere. Often we tend to update a photo at one point but have an ancient profile photo everywhere else. So once you decide to make a change in your profile picture, make sure to change it across all major social media profiles.
2. Create a Brandable Logo
Personal branding isn't all about having a great logo, but it is a total of your online personality, and the logo is a part of it.
One doesn't need anything fancy for a logo, and having a good font to write the name can be enough.
Here is the logo of Marie Forleo, Amy Porterfield, or Rachael Ray, who are big personal individual brands online.



They have their name written in an easy to read format as their logo, which should be good enough for bloggers to get started on building their brand.
3. Consistent Social Media Profile
Have a consistent profile on freelancing sites like Upwork and social media. A consistent photo doesn't mean the same photo, but it means the photograph that looks of the same individual.
You may be confused about why anyone will use someone else's photo. They may not use a photo of a different person, but over time people do look different.
A widespread practice among us is – they will use a professional tie and blazer based profile photo on LinkedIn, which may be taken a few years back.
I always have a consistent profile photo for my LinkedIn profile and Facebook profile. Even if it means the LinkedIn profile picture is a personal one and not a professional one. You are uploading a photo to a professional website, but it doesn't mean you can't have a casual, smiling face on it too.
4. A Brandable Tag Line
Every business needs a tagline that connects the business to its customer, and freelancing is no different. The tagline is an important aspect of building a personal brand.
In an Upwork profile, the Job title acts as a tagline. On a blog, the tagline is more so on the homepage. On a freelancing website, the tagline connects your services with clients' needs.
I like the Micheal Hyatt's formula to start writing a good tagline and then revise it further. Here is his formula to start writing a tagline.
I help YOUR IDEAL CUSTOMER to THEIR COMMON PROBLEM.
I help XenForo webmasters to faster forum development.

Help my clients simplify XenForo custom plugin development.

I help XenForo webmaster with a faster turn around time.
Create a brandable tagline that defines what you do in an obvious and memorable way.
It may need time, but it is worth the pain.
If you follow my blog, you may be aware of how many taglines I have changed. Here are a few of them I had in the past.
Helping Developers Quit Job
Helping Developers become Freelancers
Developers and Programmers like You to Be Your Own Boss.
So on and so forth and finally have it as
Start and Grow an Online Business
5. Be Likable
Being a likable personality is a powerful weapon of influence. And it is an important aspect of building a personal brand, especially for bloggers.
Everyone likes compliments, and so do the blog readers or clients. So, never miss out on an opportunity to say a "Thank You".
Whenever a client pays, even after asking for payments for a few times, I will always reply with a "thank you for the payment" email.
Similarly, any interaction with my blog readers and when they appreciate what I have shared, I always leave a reply with "My Pleasure" or "Glad you like it".
On the contrary, often, developers become rigid and stringent if they happen to have a few tough clients. If bad client experience of the past has made you rigid, its time to loosen up. Otherwise, it will make things even tougher for new clients to work with you.
6. Be An Authority
It's ok to be a big fish in a small pond than to be a small fish in a huge pond.
Be an expert and authority in a small niche, and slowly expand your niche and expertise than to be mediocre in a massive niche.
There are many ways to be an authority, and blogging is an easier way out.
6a. Open Source
As a developer, there is a big advantage I see most of the new developers don't even consider. An open-source community is ready to accept and embrace you with open arms.
Contribution to the open-source community helps you learn so much more and establishes your expertise and authority on the subject matter.
There are numerous other ways to contribute than your programming skills to the open-source community.
Wikipedia is one such way. It is open for anybody to edit and contribute.
Quora and StackExchange are other ways to contribute and build expertise.
Find ways to be of value to others, and you will be an authority.
Also read:
The DIY guide with screenshots of every step and written by a programmer for programmers to help start a programming blog in under an hour
7. Be Genuine
You can fake it for a few days to a few months. However, you can't fake it for the rest of your life.
Personal branding is being a real personality that you are to be online as well.
So don't try to fake it. Be the real you and do what you believe in.
As an example: I never share photographs of my family travels as albums on Facebook (a few pics here and there are fine). It is because I think it is much more personal and doesn't like to be sharing those. Most of my friends share, and I enjoy them as well. This is who I am, and this is how I am. This is my real personality, and personal branding will be the way I am.
As a blogger, one can start building a personal brand by being genuine from day one.
8. Meet people in Person
Lot has been said about online profiles, but the real personality of an individual doesn't develop behind a chat window on WhatsApp or Facebook. One needs to be meet new people in person.
"You are the average of the five people you most associate with" – Tim Ferriss.
As you meet new people, your personality grows. It will have a better online footprint, ultimately resulting in a better personal online brand.
As an individual blogger or freelancer, working from home can make you an introvert. However, use being an introvert to your advantage to become a better blogger or freelancer.
Still, as and when possible, try to meet more people face to face and develop good interpersonal communication skills.
9. Keep the right people around
Start thinking yourself as a brand and the kind of personality you would like your "personal brand" to be associated with.
Remember this quote from Warren Buffett.
"It's better to hang out with people better than you. Pick out associates whose behavior is better than yours, and you'll drift in that direction" –  Warren Buffett
Choose the right kind of positive-minded people around you. It will have a positive impact on your habits and behavior. More importantly, on your personality and ultimately on your brand online.
10. Connect with other Bloggers
You can associate with other bloggers to gain exposure and experience.
As an example, if you are a WordPress developer, participate in meetups of WordPress developers in your locality. It will enhance your development skills but more so open up opportunities for association with others.

At MeetUp.com, there hundreds of meetups happening right at this moment only for WordPress.
Everyone is willing to connect with you, provided you are ready to put in the efforts and willing to take that first step towards others.