Being introvert in the real world does not mean being an introvert online. So let's see why introverts are better bloggers.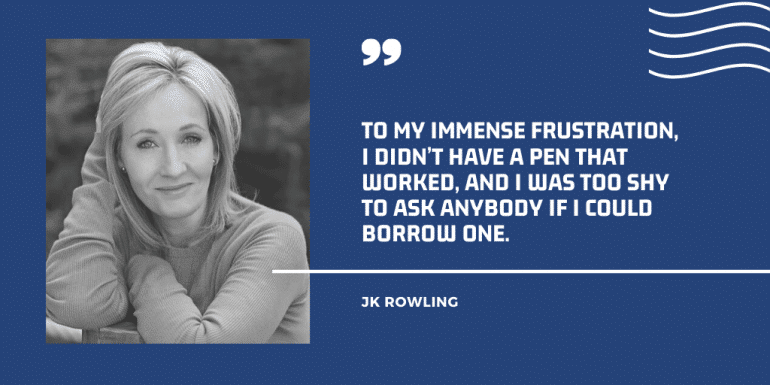 Introverts are easy to spot, but if you are an introvert, let us use this to our advantage. Yes, I say our because I am also an introvert. So let me share how we introvert can take advantage of being an introvert and become better bloggers and dominate the world of online blogging.
I am more of an introvert when it comes to being in parties and with people that I don't have a good communication rapport already built.
I remember as a kid, and I wasn't comfortable going to marriage functions with my Dad if I knew none of my school friends would be around. So I always had my excuses for not going with my Dad.
As of today also, I am very uncomfortable talking to someone just for the sake of it.
As an example, in the building I live in, many people consider me arrogant because I seldom talk to them just for the sake of talking. They don't know I am not good at starting a conversation. So, I have to make a constant effort and keep reminding myself that I need to greet people I meet. It helps me to make sure they don't think I am arrogant. Still, I try to pretend as if I haven't seen them, and then I realize there was no need for it.
Who is an Introvert?
Traditionally, the definition of an introvert is – it is a person who likes to be alone but becomes nervous and shy when with people around.
The above definition is for extreme introverts. However, there are many types and kinds of introverts.
I am the kind of person who has trouble starting the conversation. Moreover, I find it tough to keep talking beyond a point. I run out of topics to discuss with people.
So let me share a few types and kinds of people who are considered introverts.
He wants to be alone even when around with people.
Find it tough to continue longer discussions and is out of ideas to discuss sooner.
Tough to get the conversations started.
Prefer written communication over verbal communication.
Find it easy to give a presentation in front of 500 people over to communicate one on one with the same.
And the list can continue.
In short, introverts have an issue of communication with people around them. However, there are some definite advantages to introverts in the digital world and blogging.
Why Introverts Are Better Bloggers?
In this social media age, anybody can be alone and yet can be with friends in the virtual online world. So even if anybody is an introvert, they can make an excellent online presence and can be a rock star extrovert online.
There are many advantages of an introvert but let me share the essential benefits of introverts that helps hem become a better blogger.
1. Is Focused than Diversified
According to Olsen Laney, along with various other studies, introverts like to be more focused than diversified. One of the best qualities of a loner.
With a focused approach, you prefer to get into the details rather than have only an overview of things and often want to look at the bigger picture.
Blogging needs dedication and a lot of self-motivation. One needs to keep blogging when no one is reading, and it is tough for an extrovert to be able to do it for an elongated time. One needs to be focused and keep writing on the topic for and remain committed to the readers.
2. Has a Writer Inside
Writers need to be creative, and often one can be thoughtful when they are all alone. By nature, introverts like to be all alone, and this makes them better writers.
JK Rowling, the creator of the Harry Potter series, is one of the most famous authors in history, and she is an introvert.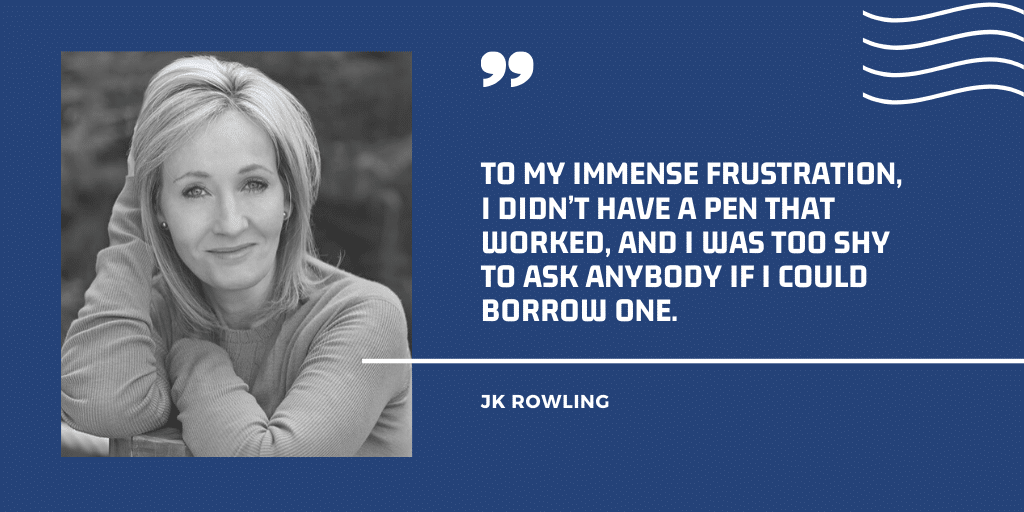 Introverts generally are better at communicating in writing than in person. So introverts inherently are better writers. So introverts can be better bloggers.
Blogging is not all about writing, and there are many other skills one needs to be a better blogger. However, being able to write is a good start to being a good blogger.
3. Co-Existence of Extrovert within an Introvert
There aren't only two shades of personality, i.e., extrovert and introvert. Many shades in between being an introvert and an extrovert. People are partly introvert and partly extrovert.
In some situations, people become introvert, whereas, with other kinds of personalities around, one can even become an extrovert.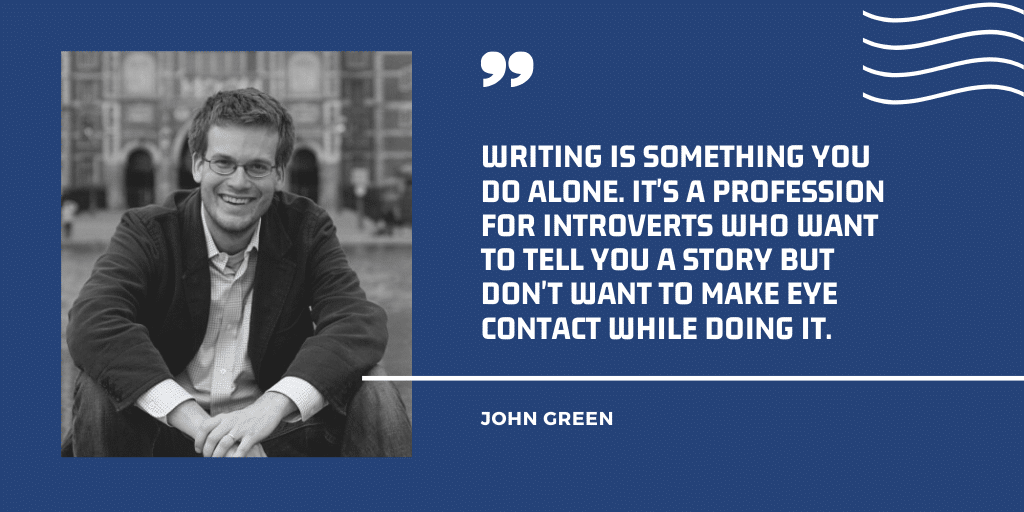 As an example, an introvert connects well with his friend's friends. The reason being, the friend, makes the conversation going for everybody.
So extroverts co-exist within introverts.
Similarly, when it comes to online, introverts are quite comfortable as they don't have people physically around them. They have people around them in a virtual online world. Introverts can easily communicate with others online and can become a social media rock-star. So an introvert is often an online extrovert.
4. Good Reader
Introverts are better being alone. It means they tend to read books. Better readers are always better at listening.
As a blogger, when you are sharing your thoughts into an article, you can get exhausted. One needs to replenish your thoughts. There is no better way to do it than with books.
So if you wish to keep writing and publishing on your blog, you need to be a good reader. Introverts are inherently are better readers.
I hate reading storybooks, but then I don't hate reading books generally. I love reading books on a niche I love, like programming, finance, or marketing.
So reading doesn't mean you will love to read everything. Thee are things you like reading, and it is more than enough to help your thoughts and keep blogging.
You'd rather be an expert at one thing than try to do everything.
5. Is Thoughtful and Creative
In a party, an introvert can find a place to be alone, which is the result of a thoughtful and creative mind. Some may not see it innovative, but to be able to find a corner in such an environment is being creative.
A lonely mind is a place for thoughts, and blogging needs insightful thoughts.
Introverts like to keep attention away, and blogging is a natural way to be able to express their thoughts as well as keep the focus away from them. Blogging is a very natural way to express for an introvert.
Also read:
Blogging is one of the smarter ways to earn a living in India in 2022. Yet we try to trick SEO or social media traffic for quick money. It doesn't work.
Conclusion
Check out the power of introverts by writer and lecturer Susan Cain.
You can majorly be an introvert and still be a better blogger. So take advantage of being an introvert and start blogging.