Personal branding isn't about building a virtual professional brand profile but it is about building a personal brand with professionalism.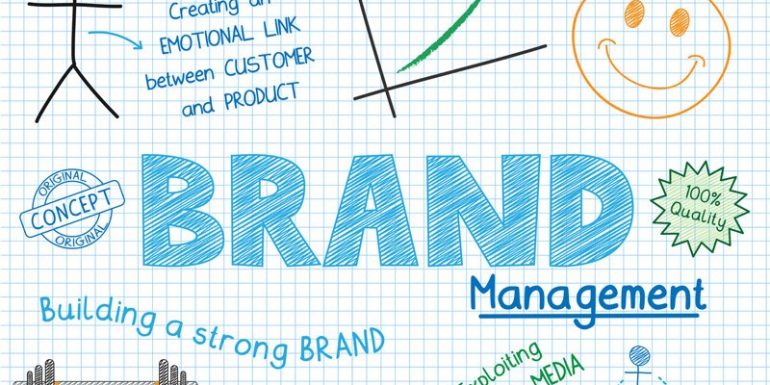 Anyone who knows Apple knows about Steve Jobs, or anyone who knows about Tesla has heard the name Elon Musk. In this era of individuals, as a blogger, solopreneur, or freelancer, the secret to success is the ability to reinvent and build his or her personal brand.
How Personal Branding is Important?
Personal branding is an essential aspect of any business but more so important for online businesses and even more so necessary for individual freelancers, solopreneurs, and bloggers.
Here are my reasons why personal branding can help individual freelancers.
Projected as an Expert – Freelancing in a niche can help individual freelancers build a personal brand that can ultimately make the individual freelancer be seen as an expert in his or her area of expertise.
Rise above the competition – There is no denying the fact that there is an ever-growing competition in the world of freelancing. A freelancer who build a personal brand, are more likely to beat the competition and demand better rates.
What is and isn't Personal branding?
Often freelancers misunderstand personal branding.
| Personal branding isn't about | But instead, it is about |
| --- | --- |
| Have social media accounts with a consistent profile picture. | Have a personal profile picture instead of some random quote or logo. |
| Be online on all possible social media websites. | Create social media accounts you use. The point isn't about creating but using it. |
| Boast achievements. | Showing the real side of your personality. Boasting about achievements and learning from the blunders. |
| Having a website with a logo | Showcasing the work you do on the website. |
Personal branding isn't about building a virtual professional brand profile, but it is about building a personal brand with professionalism.
The Inspiring Story of Personal Branding
When consulting a doctor I prefer homeopathy medicine. So I try to consult homeopathy doctors as much as I can. A few years back I used to visit one doctor whose name I will not disclose but let him be known as Dr. A.
A few years back when we shifted, I visited a local homeopathy doctor who is very good and very much similar to Dr. A. This made me not to visit Dr. A for a few years until recently when I suddenly happen to visit Dr. A. I was surprised to see his one-room chamber is now a multi-storied series of chambers with multiple homeopathy doctors as visiting doctors.
He did something really good for many years apart from being a gem of a doctor. I saw people line up before dawn or slept overnight outside his chambers.
He always used to see patients for free on Wednesday for a full day in a week.
It is not common among doctors.
The Marketing Viewpoint
At that time being a non-marketing guy I thought it was just a service to the society (and that is actually very true). However, now when I know a little bit about marketing and personal branding, my viewpoint has enhanced not changed.
I see it from more than one perspective. Apart from serving society it also worked for himself. May be good karma.
It gave him to serve and be known to people who could not afford his fees.
Spread his name. My father and I have sent many patients and still refer to him.
He is a well-respected person for his activities towards society.
Then and Now
I was curious to know if he still follows the same as seeing patients for free.
The answer is yes and no both.
He doesn't see them for totally free. However for a very nominal fee of 1/25th of his normal fees but for  Wednesdays and Thursday half-day.
It means he is still serving the needy and working on building the brand. His name continues to reach the masses. He is not a homeopathy doctor only for the rich.
How to Build a Personal Brand?
Every freelancer's approach to building a personal brand may be different. Some may start from any one of the freelancing websites and structure their profile, whereas others may start from a personal website or a blog.
The Name
Should one use a personal name or a company name to build a personal brand?
To answer this question, ask if your name is too frequent and is the name of a very famous personality, then it is ok to use the company name; otherwise, opt for a personal name.
As an example, if your name is Salman Khan or Lionel Messi, it may be tough to find usernames on social media sites or a domain for a business that is even close to your name or some common variation of the name. It can be ok to choose a different name in such cases. Also, if you manage to get the domain and social media accounts, ranking in Google for such a name is an uphill task with too little benefits. In such a scenario, it is better to go for a company name.
The Tagline
The tagline is more important because it reveals everything that you do in one single sentence. If you don't make an effort to write the tagline, you won't build a personal brand.
Waste some time to write the tagline. Here are a few ways to come with a good tagline.
The way you want your clients to describe your services – An expert developer in XYZ.
Address the pain points of clients – Faster communication and less turn around time.
Targeting potential clients – Helping webmasters set up their first e-commerce store.
Again these are samples and be creative.
Once your tagline is final, keep it consistent. A tagline of an SEO expert on a personal blog but working on PHP web development projects on freelancing sites isn't ideal.
Also read:
How to craft a perfect Upwork profile overview. What are the 5 key elements one should include in the overview section of Upwork profile?
Full Bio
Listing everything you know isn't the whole point of the bio, but it should focus on understanding a few things and show the expertise.
My profile doesn't mention C# or C++ though I have four years of experience working in those technologies in my days' job.
Once you know what you want to highlight, write with a perspective that doesn't list the features you offer but the benefits a client may get.
Let us take an example for an e-commerce web developer. So what he or she does is:
Building awesome e-commerce websites for a decade.
It says a lot about the designer and his experience, but it isn't from the client's perspective. How about changing it to
Building e-commerce websites for a decade which generates more sales and looks awesome too.
The above statement can be a tagline, but the idea is to turn the table from listing what you offer as a feature to benefits a client may get.
As a side note, one can write the full bio and then come up with a tagline or can write the tagline and create the full bio around it—either or works.
Avatar
Often people use a company logo as an avatar, but I have a different view. Even when you are using a company name, it is the individual with flesh and bones who interact with the client.
Have a face behind the company name instead of the logo.
Also read:
For a blog, the blogger's headshot will always be more important than a logo. So here are my guidelines to get a great headshot for the blog
Final Thoughts
Do you work to build you as a brand?
Dr. A as an individual started to brand his service (medical practice) and still continues to reach the masses.
It is not that you as an individual cannot brand yourself but you need to be innovative in it and good at reaching the masses.
Serving society is always fruitful in the long run.
Remember branding is not something you can build overnight. So you should live a brand instead of trying to work on building one.
Live a personal brand. It isn't all about creating the brand online, but one has to live and breathe the brand and build over time. Remember, personal branding isn't about being virtual and act as a personality, but it is about being a real individual and living day in and day out.