One can easily learn English. Here are 10 ways a freelancer can learn the English language and overcome the fear of being poor in English.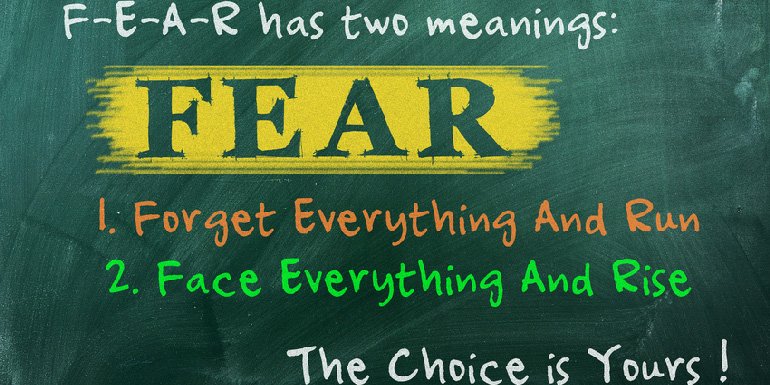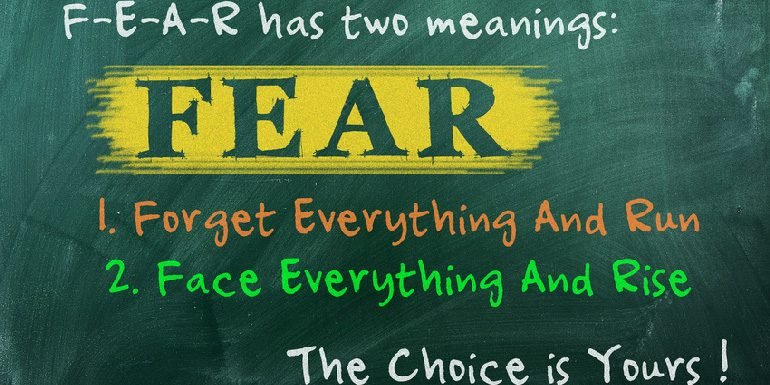 As an Indian, English isn't our first language. So we Indians are often terrified about speaking in English. As a freelancer, if you want to communicate with foreign clients, you have to be good at English and have to overcome the "Poor in English" Fear.
English is a big hurdle for many aspiring freelancers.
It is such a big hurdle more in mind than in reality.
The truth of the matter is, if you have studied in an English medium school, your English should be fine to communicate with clients.
Life of Sachin Tendulkar can be an inspiration. He wasn't very comfortable in English earlier in his career but managed to be a fluent English speaker.
So English as a language is something that can be learned.
So here are ten ways for a freelance developer to overcome the fear of being poor in English.
1. Acknowledge It
The most important aspect of learning something is, you should acknowledge you don't know it enough.
If you are reading this article, the best part is, you have already acknowledged the fear of English and want to overcome it and be good in English.
Now, your brain will make every possible effort to learn it.
2. Use Grammarly
When writing an email, or writing Upwork proposals, Grammarly can help you correct not only the spellings but also the mistakes with your English grammar.
As you practice more writing, you learn the language. The mistakes corrected by Grammarly is an opportunity to learn, as well. I still make mistakes, but now I know without checking the Grammarly suggestion would be.
3. Chat in English
Find a friend who can help you converse in speaking English. It will help you overcome the fear of the "Poor in English" to a large extent.
Chat on WhatsApp or Facebook with that friend in pure English. Again when you are chatting, do not use the SMS language like "how r u?" but try to converse in proper English. "Hey! How are you doing?"
Surround yourself with people who can help you communicate in English.
It will not only help you to communicate in English, but your mistakes can be pointed out by your friend and vice versa.
Written email as a mode of communication with a friend can also help you improve your English.
4. Take a course on Udemy
Udemy is the largest marketplace for online courses. Best tutors from all over the globe have their courses for almost everything.
Find the right English speaking course at Udemy to suit your level of English.
There is no better way than to learn English from a native English speaker. It not only helps in understanding English but also helps understand the pronunciation and dialect of foreigners.
5. Offline English Speaking Course
It is not always about learning things online and try to find a course in your locality about spoken English course.
It will not only help you to learn English, but it will also connect you with other people who are looking to learn English. So you can practice English speaking with them over mail/chat as well.
6. Take Online Help
Participate in English learning forums online or ask your doubts or questions on Quora. The whole of the Internet community will come to help you overcome the fear of being poor in English if you are willing to interact.
Don't consider any question as too silly. Still, if you aren't comfortable asking, let Google be your friend, and I am sure Google will surely have an answer to your question.
7. It Takes Time
If you are looking for a crash course where you can learn the English language over nite, remember this quote from Warren Buffett.
No matter how great the talent or efforts, some things just take time. You can't produce a baby in one month by getting nine women pregnant. ― Warren Buffett
So make sure you are in it for the long term and keep working towards learning the English language.
8. Read
If you like reading a newspaper, make sure you also read an English paper.
If you are one of those guys who hates reading a newspaper, read news online, or follow some technology news site. As a developer and freelancer, it is good to keep up to date with the development of technology.
If you don't like to read newspapers or online, read books on topics that interest you but are in English.
If you don't like to read books, try the following blogs. Keep a habit of following some of the bloggers and read them as and when you can. Here is the list of bloggers I follow and like to read them as and when I can.
8b. Read Children's Books
Read kids' book, which has relatively simple English to grasp things quickly. Textbook English is different from the way people casually speak, but then it can be a good starting point.
When you are reading, don't focus on trying to understand the meaning of each word. Focus on reading and trying to understand the general purpose of the sentences, and then you can find the meaning of the words later on.
9. Watch English Movies with Subtitles
Watching English movies can help you build a lot of vocabulary in English.
Let me share with you a story.
I love the crime investigation thriller series. Recently when I was watching The Mentalist, I found many English words I never knew earlier.
One such word is "Autopsy." As I watch English movies, if I find words I don't know, I search on Google to know about it. Many such words came to my vocabulary because of watching English movies or English series.
So when you are watching English movies, having subtitles is essential because if you don't have them, it can be tough to understand the English dialect and their pronunciation.
9b. English Songs
If you like music, listen to songs in English to add more words to your vocabulary.
I am not a fan of music and listen to songs only while driving. I like thriller movies, and so I use them to add words to my vocabulary, but if you are a music guy, there is no harm in using whatever you like to your advantage to learn the language.
10. Start a Blog
My view is – Every developer should blog more so as a freelancer.  If you aren't sure if you can blog, try writing on WordPress.com for the sake of writing in English.
Whatever you learn online, try writing about it even if it is not very exciting or interesting. Create a log of your online journey. Answer on Quora or participate in discussions on Reddit in the channels of your interest.
If you develop an interest in writing, start a self-hosted WP blog.
When you put things online, you allow others to comment and correct your English. Don't worry, everyone makes mistakes, and I often get emails correcting my English. I just change it and thank them for pointing it out.
There is no harm in making mistakes. One should be ready to do it and then accept it as well. No one is born perfect. Mistakes shouldn't stop you from doing something worthwhile to the world.
Don't be shy about writing. Take it as a process to learn.
I learn so much more about freelancing writing about it than actually being a freelancer for a decade. I know this may sound cheesy, but it is true. Take the example of my recent post, How to Get Your First Client on Upwork?. I never thought about getting the first client on Upwork before writing that article because I moved to Upwork from Elance.
Final Thoughts
Speak in English not because you have to, but you wish to.
And remember there are many types of English – British, American, etc. Color is correct, and so is color, and both are in English. So don't be shy to speak Indian version of English as long as meaning remains the same and is being conveyed correctly.