How to Get Graphic Design Clients – 7 ways that actually work for graphic designers and not a general vanilla approach to freelancing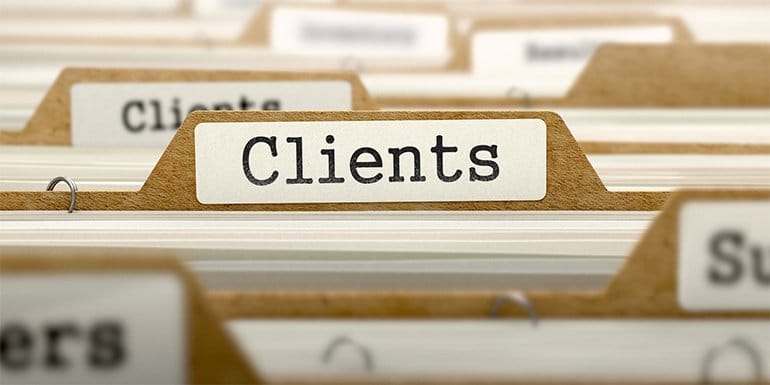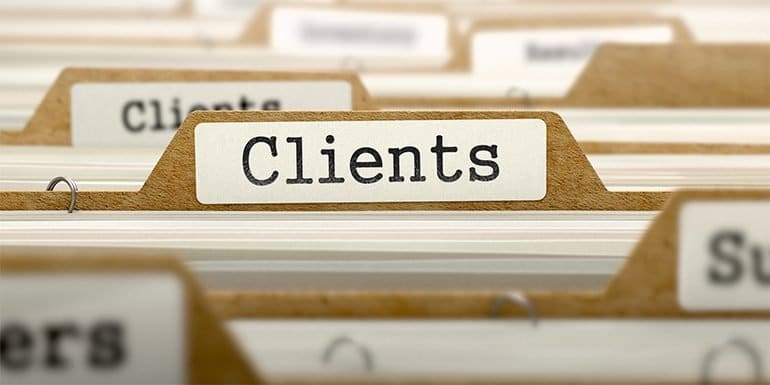 Are you looking to get more graphic design clients? Let me share the step-by-step process a graphic designer needs to follow to get those clients right now.
But before we can begin, let me share with you why graphic design freelancing has a different approach than other niches like programming, web development, or even SEO or marketing niche.
How is Graphic Design Freelancing Different?
I have shared the general process of getting your first client and how to get your first client from Upwork but getting clients as a graphic designer is a lot different.
The choice of design is more personal. It varies from person to person. As a programmer, there can be a finite number of solutions to a problem. Either there can be a fix or a patch. However, when it comes to design, the choices are endless. There is no right or wrong design. A design is the one that one may like or doesn't like.
With that in mind, graphic design as a category has evolved a lot online in the freelancing world, and it is not like any other freelancing niche.
So graphic design as a category is a lot different.
With that in mind, let's now look at some of the key ways to get graphic design clients.
7 Pro Ways to Get Graphic Design Clients
The approach of getting new clients for a graphic designer will be a lot different than any other category of freelancer.
So, without much ado, let's begin the right ways to get graphic design clients.
Design Contest Marketplaces to Start With
The best and the most critical way to start getting some graphic design clients is to use the design contest marketplaces.
As clients who need a new design, they prefer to go with their choice of a designer or prefer starting a new contest in such marketplaces.
The best part is, these marketplaces offer so many choices for a design. Furthermore, the best designer from across the globe provides their best work. So it is more likely that you will get your choice of design.
So, as a graphic designer, one should always participate in such contests. If you happen to win the contest, that is awesome. However, if you don't, you build samples.
A win-win situation for a graphic designer.
Use Existing Contacts to Get Clients
Every freelancer underestimates the power of his phone book. I have shared how new freelancers can get their first client, and the process includes the use of their phone contacts to get the ball rolling.
I know it is tough to sell when your core competency is graphic designing, but you have to develop sales skills if you want to be a freelancer.
The best time to start developing sales skills is now.
Export all your phone contacts to an excel file and assign a priority as 1, 2, or 3 based on who you think will be more interested in the design work you do.
Call them and fix a meeting and try to get your next graphic design work right away.
Email Using Website Contact Option
The next approach for graphic designers is to contact webmasters for re-design.
Again, the process we will follow is not to email them that I can design your website. Webmasters aren't interested in such emails. I get almost daily emails from designers, SEO experts, and many more, and I hardly open such emails.
The idea is to redesign their website and share it in the email.
You shouldn't just share a sample design but a custom design using the client's logo and elements he is using and get them to look more attractive that can drive more traffic and sales.
Even if you share a JPG file of a new design, clients can't do the design. They will need the PSD or AI file and will come to you to get the new design.
You can focus on a particular type of sites like eCommerce websites or a specific blog niche.
Let Design Clients Come to You
You can always look for new ways to get clients, but the best option is to let them come to you. There are many ways you can do that and that too without having a blog.
The best way I think a graphic designer can get clients is to have their designs available for download in marketplaces like ThemeForest.
As you make sales, there are high chances that you will get a lot of clients who want further customization.
Furthermore, one can also consider the WordPress themes directory and other CMS like Shopify themes directory.
Shopify theme approval for listing in the directory is a long process. So if you can get it done, it means you are an expert with Shopify designs, and clients are more likely willing to work with you.
Don't Underestimate Local Clients.
Often freelancers are willing to work for overseas clients because they assume the pay is higher for such clients. However, when it comes to design, the market is global.
Moreover, when you participate in local events, you can get in touch with clients and grab a lot of work. Meetup.com is one such website where you can find and attend events in your locality. Currently, due to restrictions for Covid-19, you will find only online events, but generally, there are many offline events as well.
Partner With Web Developers
The best way for a graphic design freelancer to get clients is to look for partners. Web developers are perfect to partner with.
The question comes to me quite often: As a PHP Developer, Should I Hire or Partner with Designer?
The same applies to designers as well. Can you partner with a developer to get more clients?
The partnership isn't easy, and there are many aspects one should consider. So go through the above article and consider all the possible scenarios before you want to be a partner, including financial and exit choices.
Use a Recurring Referral System
If you don't want to partner with other freelancers, the next better choice is to offer them a recurring referral for referred clients.
Typically freelancers don't have a recurring or passive income. If you offer other freelancers that you are ready to pay them a commission for as long as the client keeps using your services, most freelancers will be more than happy to pass some clients over to you.
One of my friends who started freelancing in WordPress offered me the same. I would have shared a client or two anyway with him, but some residual income isn't bad either.
Niche Down Within the Graphic Design Category
I am a big fan of freelancing within a small niche and be an expert in the small category. I always like to be a big fish in a small pond than being a tiny fish in a very large pond.
There are many categories in graphic design. Like:
Logo design.
Business Card Design.
Web page design.
Packaging design.
T-shirt design.
Book cover design.
Mobile App Design.
Flyer Design.
Illustrations.
One can be a master like being an awesome t-shirt designer within each category than designing a t-shirt and business cards.
Similarly, one can be an expert web page designer or an expert in wedding site designs.
Once you start to narrow the niche, you tend to be an expert, and then you can focus on getting the right kind of clients. However, if you are not sure, you can focus on the start niche and narrow it down as you progress along.
It is one reason why I didn't start with a niche at first and one can always niche it down later when it comes to graphic designs. You can slowly but surely pick a niche if you can participate in a wedding-related design contest once you have some experience and samples.
Final Thoughts
I know for sure getting graphic design clients can be overwhelming. When you ask Google, it shows so many results where but most are for general freelancing services. I have tried to help all the fellow graphic designers get more clients regularly.