Let us analyze all the options to help PHP Developer decide if they should hire or partner with designers as a work from home freelancer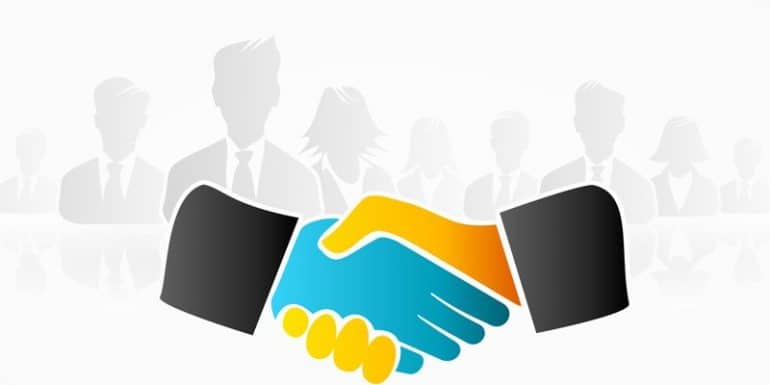 An interesting question from one of the blog readers. As a PHP developer should he partner or hire a designer because he has offers from many clients for web designs.
I am a PHP freelancer and your blog has been an inspiration for my freelancing career. Thanks for all your help.

I work from home. For me, some projects need designing jobs which I am declining that has led me to lose clients. I was thinking about hiring a designer. This is when a designer offered me to do things together. Should I hire a designer or partner with him? Just to let you know, if I hire I may have to look for a space as well.

-Anjan
Thanks for your question Anjan and I think this is a wonderful question for a new individual freelancer willing to consider freelancing as a career. He has a part of skills and working from home. However, he is not able to provide complete solutions.
So should you hire or partner with someone to provide the complete end to end solution?
Partnership Scenarios
A PHP developer in the dilemma of hiring or to partner with a designer is typical. Let me try to put some common scenarios in front of you to answer the question for yourself.
Scenario 1
Are you looking to partner on a per-task basis, or are you partnering as a whole? As an example, you have one project on development and one project on design + development. So will you be partners in profit for both the projects?
If you plan to be partners in both projects, skip to scenario three else continue to situation 2
Scenario 2
What happens when design jobs are less than development jobs?
Will your partner be able to substitute skills of interaction with clients as you handle the flow of development jobs? Can he handle design projects + development clients like you have been handling development projects + design clients?
Scenario 3
What happens when you have more development jobs, and he has no work on offer?
You could be in command as you are interacting with clients. As you have more development projects, he may feel like you are not applying to projects where he can be part of.
How do you plan to keep a work balance for both the partners? Especially when the developer is in the driving seat, and the designer is in the backseat or vice-versa?
Scenario 4
What happens when you both lack other skills? Do you plan to form a team in the future and hire other people?
What if you shift focus from web design + development to something else?
Financial Scenarios
What if you want to hire more people and want to invest a lot more money in the business? Can your partner be able to spend along with you?
What happens when you make a loss?
Exit Scenarios
What happens when you or he no longer want to be a partner? What are the exit plans for each of you?
Conclusion
Once you have analyzed the above scenarios as a PHP developer, you can easily decide to hire or partner with a designer.
When You Should Be Partners
As a developer, try to avoid partnerships only based on technical skills. Partnerships should be for a clear vision and mission for the opportunity.
1. Vision
A partnership is not about complementary technical skills but more about the nature of the person you are partnering with.
The most significant advantage of partnerships are
Offer a lot more on the table.
Reduce the risk.
The most significant disadvantage of partnerships are
You can be pulled down on what you want to be doing that your partner doesn't have the vision for.
Partnerships should not be considered only based on technical skills but are in line with the vision of collaboration and future prospects.
2. Scale Up
Freelancers have a bottleneck for time. You have a limited number of hours in a day, and so you can always work with a certain amount of clients.
So if you want to be partnering, you should partner with someone who can be part of the client interaction process and help you multiply your revenue instead of just add to it.
Final Thoughts
Partnerships should not be formed just because you think you can be partners. A developer willing to be a partner with a designer is quite natural, but hiring can mean you have many more options open for growth.
Partner for growth. Still, if you prefer to partner, consider all the possible options that can come up and what you will do in each of those situations.