Design contest sites are a good way for freelance designers to make money. A win-win situation for designers where one either wins or learns.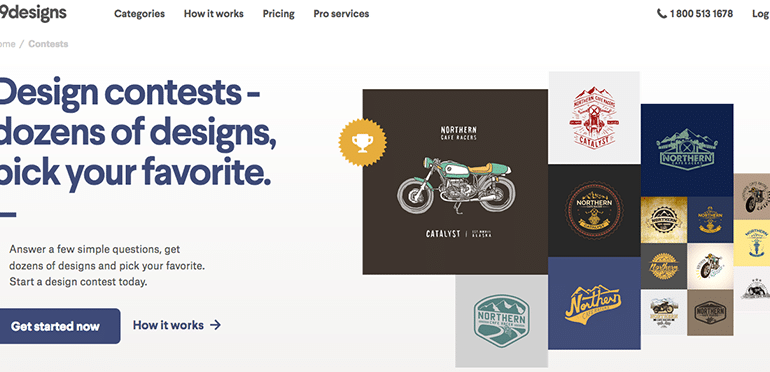 Design contests are an excellent way for freelance designers to participate and earn money. There are many sites to join in such design contests.
The design contest is a total win-win for clients who have a lot of choices. Moreover, new freelance designers say it is very tough to win a competition.
However, the secret is to participate, and the design that doesn't win you the contest gives you the needed exposure to improve as a designer. It's a win-win situation even for new freelancers. You know which design has won the competition and analyzing the winning designs help you become a better designer.
Contests with design work well but not so well with coding.
So here are 10+ best design contest sites to help you get started with designing.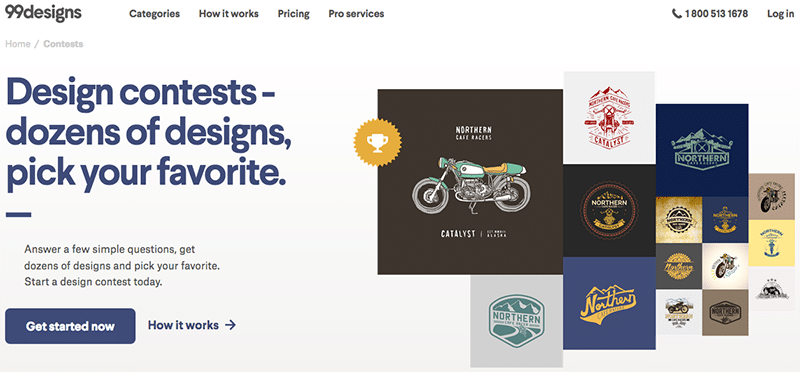 99designs was formed when I was a very active part of the SitePoint forum in the 2008ish time. I remember emails from SitePoint about 99designs back then when it first started. As of today, their about page says a new design is uploaded every 1.5 seconds.
One of the most active design contest site hosting all kinds of design contests. They have recently released a Designer Search that intuitively connects designers and customers.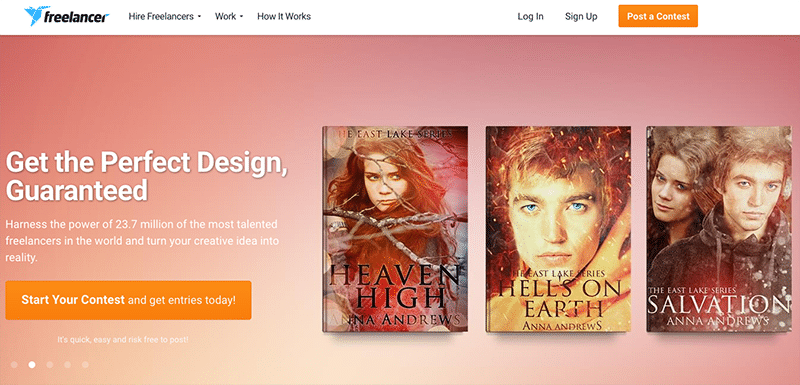 The massive site of freelancer helps them cross-promote design contests. So it attracts a relatively large number of designers making it very attractive for the clients to get a lot of design ideas.
They host all kinds of design contests, including a business card design. You name a type of design contest, and it has it all for you.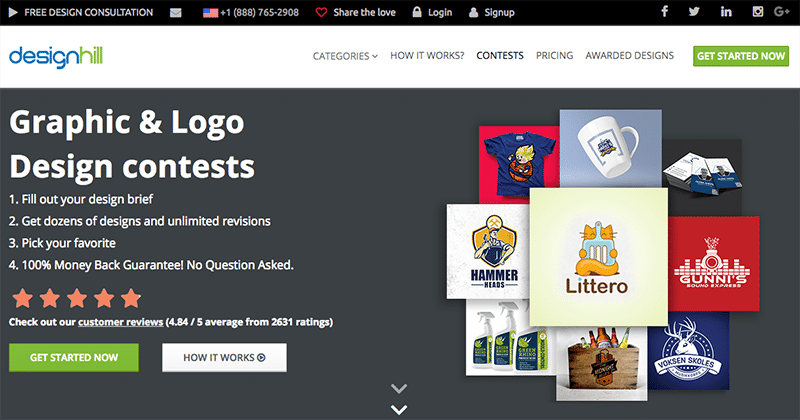 Design Hill is a reasonably new design contest site. It was launched in 2014 by Delhi based Indian co-founders Rahul Aggarwal and Varun Aggarwal. The site has grown at a rapid pace since its inception.
The good news for a designer is the prize money. For example, a logo and business card design contest can win up to $650 for a designer. In comparison, a t-shirt design contest can win up to $249.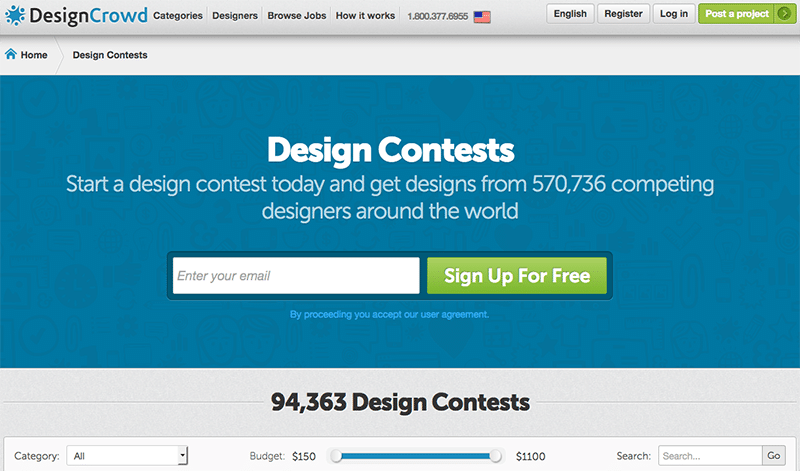 Design Crowd offers a mammoth list of design contest categories. Not only category, but they have +700K competing designers around the world.
The website runs a tattoo contest and resumes design also. Hence, if you have excellent tattoo designs, then go for it; the same works for t-shirt designs.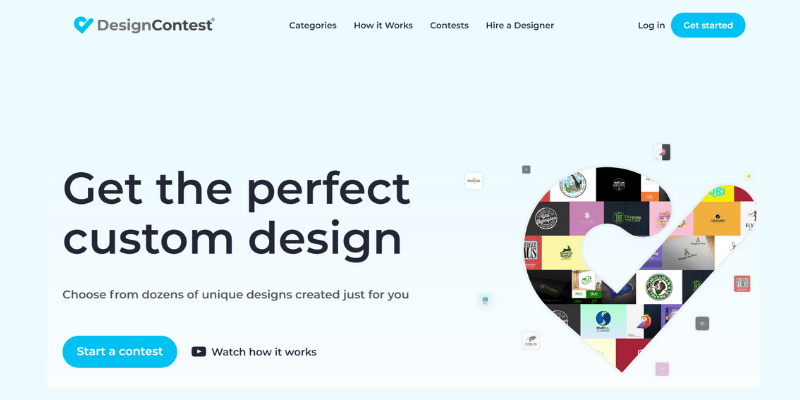 DesignContest built a reputation to become one of the top freelance platforms used for 35 categories of logo and graphic design needs. It is the original design platform since 2003 and carries a 95% customer rating through 3+ million designs.
In October 2020, the company finalized its 2.0 'speed and services' update, which has been well received by new and current clients worldwide. This includes a faster and more intuitive user experience plus many updated features. Customers now have the choice to run a design contest or hire any of DesignContest's 260,000 professional designers on a 1-on-1 basis.
DesignContest offers flexible payout options, no transaction fees, handles all NDAs, and a copyright transfer for designers. Import projects directly from Bēhance, plus you have great options for showcasing your best work, for greater opportunity to be hired 1-on-1.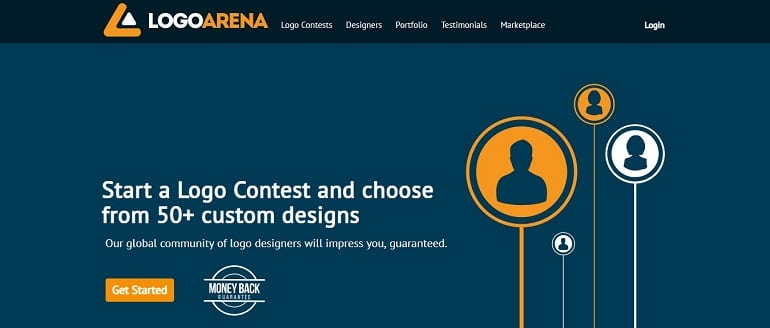 Logo Arena is a top-class global logo designer community. If you are capable of producing quality work, then this is the best place to start with. The only challenge is you will have to be top-notch in your segment.
An average contest runs for 5, 7, or 10 days giving enough time to nurture creative ideas. Additionally, the Logo Arena blog provides actionable insights to the designer community. Hence, if you are a new participant, follow their tips to win your first or next design contest.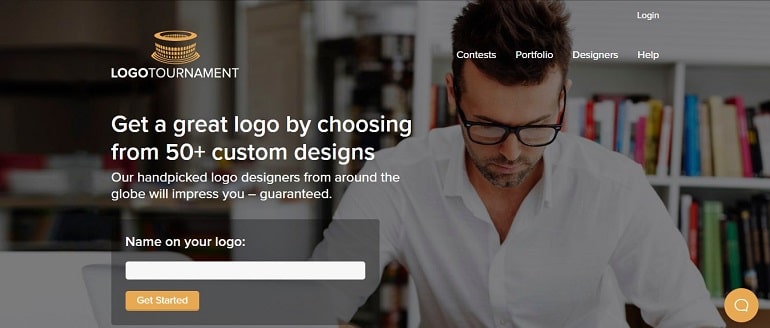 Logo Tournament sounds like a sports competition. The design contests are specially crafted only for the logo designing niche. Hence, if you have an expert hand in designing creative logos, this is your best bet.
The whole concept follows three simple steps. Read the logo questionnaire, submit designs, and the winner gets paid.
Two essential features I would mention about this site. First, customers provide feedback and rankings to designers. Hence, a designer can build an impressive portfolio over time. Second, contests start at $275. It means a logo designer will get nothing less than $275.

48 Hours Logo is the second entry in the logo design niche. Sign up as a logo designer and start participating in contests. Moreover, the site offers logo design inspirations too.
They have thousands of stunning logo designs organized as per category and industry. These examples can help in case you want tips on font, color, patterns, or layout. Doing this, one can conceive an excellent logo design for a customer.

Crowd Spring offers a wide variety of categories to play with. The best part about Crowd Spring – it isn't limited to only logo designing.
The site garners more than 55000 entrepreneurs, businesses, agencies, and non-profits. In short, a designer will never be out of work.
Sign up with Crowd Spring and participate in a design contest. Deliver designs according to the creative brief of a customer. Winners get paid. The custom design contest starts at $299.
Whereas, 1-to-1 project design starts at $200. All packages include designer and crowd spring's fee.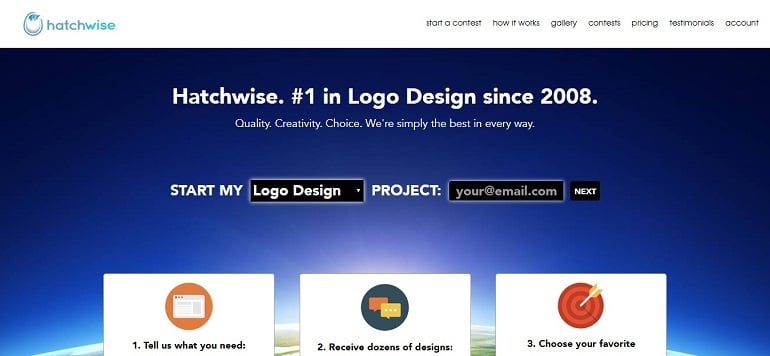 Hatchwise has a different approach to design contests. There are two types of competitions. The first is the design, and the second is the naming contest.
The naming contests are exciting as well. For example, one can participate in a domain or product naming contest.
Besides, one can participate in slogan and tagline contests too. In short, there's something for every designer at Hatchwise. Sign up and begin your first contest.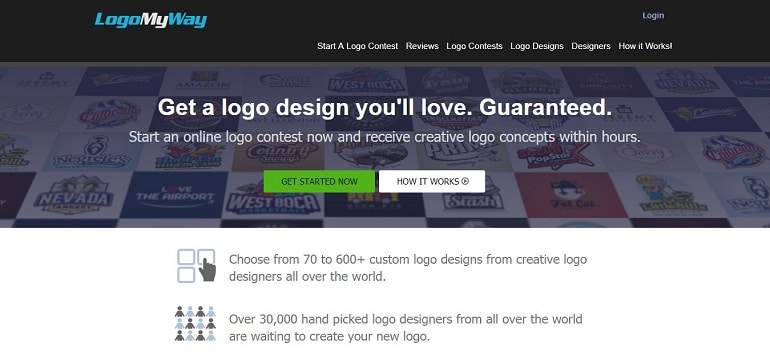 Logo My Way is about logo designs, designers, and a lot of contests. Customers can set a logo design contest prize between $200 to $1000. It means a designer is assured of getting a fixed amount between this range.
Since all the contests are prepaid, a designer can have peace of mind regarding the prize money. In short, Logo, My Way, takes the payment guarantee. Designers have a big chance to build their logo design portfolio to gain maximum exposure.
Final Thoughts
Suppose you are an excellent designer and looking for a chance to start. Do it here. However, there's something else for those who aren't a designer.
Check out my updated list of best freelancing sites. Start your freelancing career by signing up today itself.