All freelancing skills aren't paid equally. Some pay more than others. So here is a list of highest paying freelancing skills from various online sources.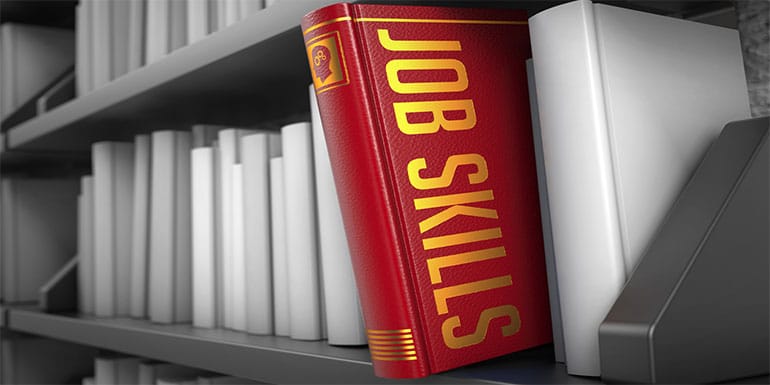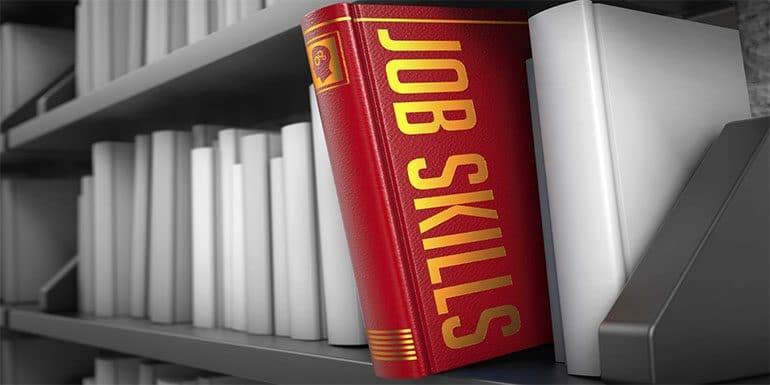 All freelancing skills don't have equal pay. Some pay more than others. So let me share with you the list of highest paying freelancing skills.
But before we begin, let me share some of the stats about freelancing from PayPal India.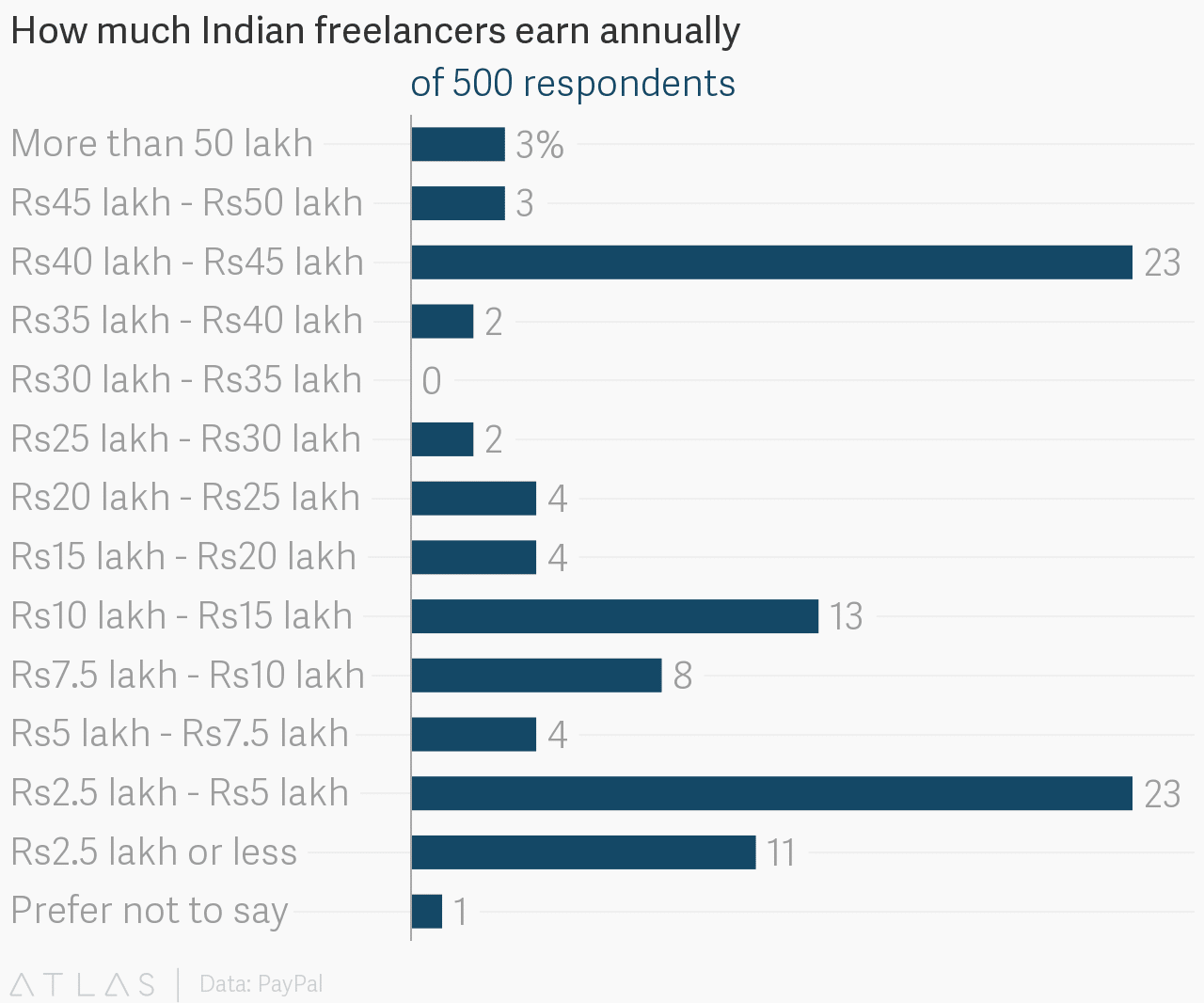 90% of the freelancers' in the above survey earn more than 10L annually. In the tough times ahead for the job market, freelancing can be the sweet spot.
So if you are still thinking about being a freelancer, here is how those same respondents found work. Freelancing platforms like Upwork are a good place to start.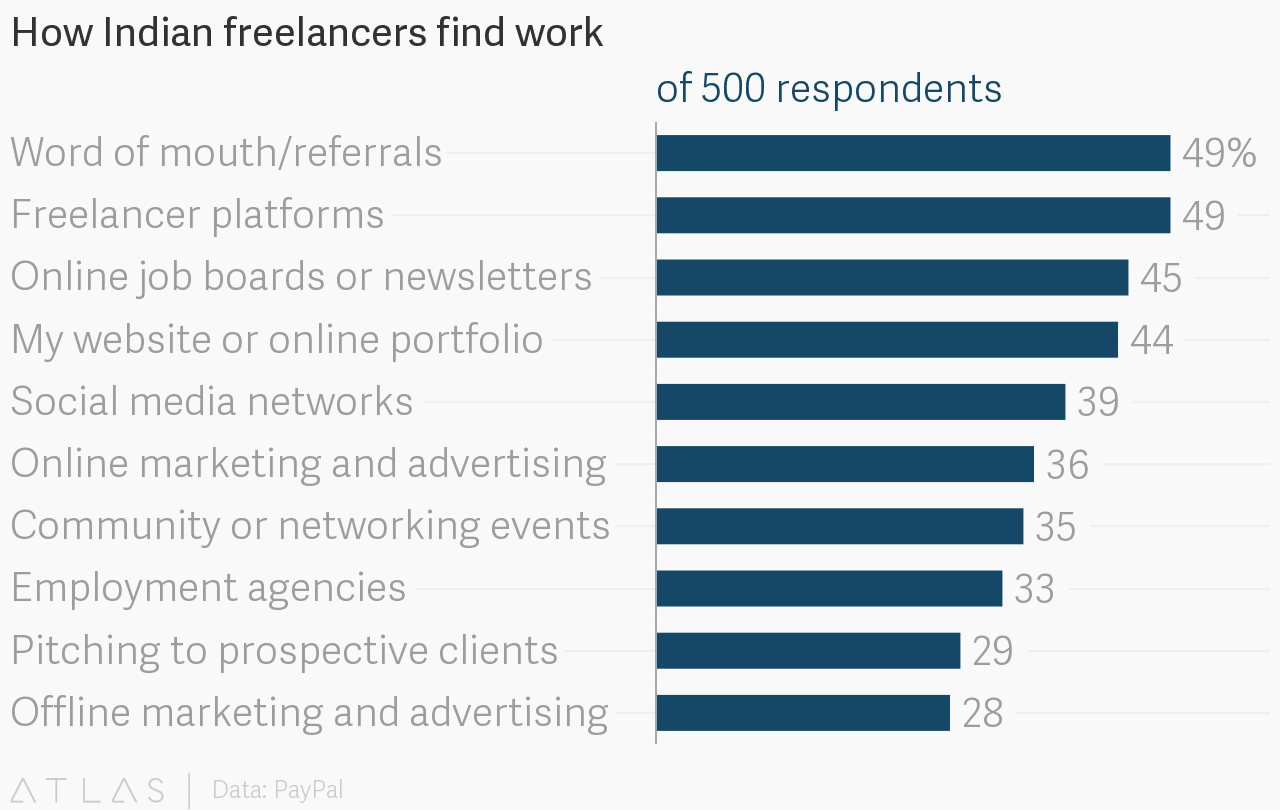 Here is how to get approval for the Upwork profile, write an Upwork proposal like a pro to get your first client on Upwork.
Now let us begin with the high paying freelancing skills in 2022
Highest Paying Freelancing Skills in 2022
The list I have compiled is from my experience as well as from various sources like Quora, Upwork, and Google Trends.
1. Writers
Writers are the highest paid among freelancers. They are the backbone of the digital world, and every website needs content. So if you can write a great piece of content, you are bound to get paid higher.
Being a writer, you can also be a blogger and not only earn from clients but can make money online with affiliate income or from advertising.
2. Translators
Next, in line to writers are translators when it comes to making top dollars in the freelancing world.
Translations need a particular skill set of knowing more than one language. Very few people who have learned the skills demand better rates.
It can be tough for you to become a translator but have seen many translators even use Google translator to get the job done relatively well.
Also read:
How to start freelancing right now - The steps I followed amid the 2008 financial crisis to quit my high paying MNC job as a developer
3. Mobile Developers
Mobile (iOS and Android) development is on the rise. If you can develop apps for mobile, you can grab a lot of clients in a short period as well as demand higher pay.
Some clients pay a higher amount for iOS developer over Android. However, the critical point is mobile app development is on the rise; So is the amount of money mobile app developers make.
4. Web Developers
Web development is an evergreen skill for freelancing. Though mobile development is on the rise, still the mobile app developer needs a web interface to store user and other data on the server.
With the rise of mobile development, web development work is also on the rise. Because of the competitive environment, the price for web developers is not increasing at the rate of mobile developers.
As a web developer, if one prefers to be a niche freelancer, then the price becomes secondary.
5. SEO Consultant
Hiring an SEO freelancer is always a challenge, but the top-class SEO experts have $1000+ hourly rates for consultation as well. Still, we are considering an average SEO expert making money from freelancing sites.
If you can help the client understand how they can increase their business with SEO, they are going to offer you top dollar for your time.
Check out the way I like tweaking WordPress To Maximize SEO.
6. Security Specialist / Ethical Hacker
With a substantial rise in digital technology, everyone needs a cybersecurity specialist. He/she shall be responsible for designing, testing, implementing, and monitoring security measures required for any network or website.
A cybersecurity expert could earn as much as $250 per hour as a freelancer.
On the other hand, one can develop or recommend security products to companies or individuals. Furthermore, there's a scope of training employees of a company on a freelance basis which would add extra bucks to the earnings.
7. Social Media Marketing Expert
Social media experts are in high demand after writers, web developers, and SEO consultants. It's the most outsourced job these days. One can either offer to be Facebook, Twitter, Pinterest, Youtube, or a LinkedIn expert.
Additionally, an individual can also offer a combo of social media marketing services — for example, Facebook + Twitter, and so on.
The social media marketing niche offers excellent opportunities for earnings to a freelancer. As long as one brings sales-driven traffic, he/she is guaranteed to be busy for months to come.
8. Copywriter
The earning potential of a freelance copywriter is enormous. A copywriter can make as high as $500 per hour. It's all about generating sales creatively.
A copywriter has to understand the business and the customer to craft a copy that drives people to buy.
There are a few types of copywriting.
Advertising Copywriter – Develop interesting ideas for ad campaigns.
Sales Copywriter – One needs to get inside a customer's head to understand what will make them buy.
B2B Copywriter – Helping one business to sell products and services to other companies.
Online Copywriter – Writing for blogs, websites, and other digital platforms.
Social media Copywriter – One who develops marketing content to publish on social media platforms.
SEO Copywriter – A specific form of copywriting aimed to maximize the visibility of web pages at search engines.
9. Voice Over Artist
The voice over jobs has crossed traditional studio barricades. People prefer hiring freelancing voice-over artists and even applies to many genres, including the voice for YouTube video.
A voice actor is in high demand for a specific task. For instance, they can perform in short animated movies, cartoons clips, video games, or puppet shows. If you google voice over jobs, you will find foreign language dubbing vacancies.
10. Video Editors
Editing videos for clients is a next-level creative skill. There's a wide variety of freelance jobs available for video editors online. An individual can charge hourly or on video length.
In the present time, videos are taking the internet by storm its a brilliant chance to encash this skill. YouTubers, Facebook videographers prefer hiring freelancers for video editing.
11. Amazon Web Services Expert
Amazon offers a wide range of Web Services. An expert in a few of them can mean you are a highly paid freelancer.
Here are some of the in-demand AWS freelancers.
Setup and Configure EC2
Configure Database on Amazon Relational Database Service
So on and so forth
12. Video Marketing
Video marketing is a significant part of digital marketing. The potential client base is unlimited if one has video marketing skills. The way videos have taken over the online world is remarkable.
It can be a daunting task for a new business to coupe up with the marketing videos online. One needs to hire an expert.
13. PPC Expert
It's been a long time since PPC experts are in high demand. All thanks to the paid search marketing, especially Google. In the meantime, the PPC industry has channelized a series of freelance employment opportunities.
The tasks include doing the keyword research, A/B Testing, analytics, conversion tracking, and reporting.
PPC expert charge in the range of $1000 to $1500 per month to manage PPC campaigns.
14. Data Analyst
The job of a data analyst job is to translate complex figures into actionable business insights. Whether it's sales figures or market research, a data analyst help companies make better business decisions.
Jobs for operations analysts, marketing analysts, financial analysts, etc. are available at will. Freelancers that can help a business make better decisions will always demand better pay.
Over to you
As a freelancer, if you are to learn new skills, focus on skills that interest you more than the highest paying. The irony of this article is, I am sharing the highest paying freelancing skills and asking you to concentrate on those that interest you more.
However, find the intersection area where you have a high degree of interest and pay well.