Can anyone be a success without talent? Yes one can be a success. There are 10 such success traits which requires no talent.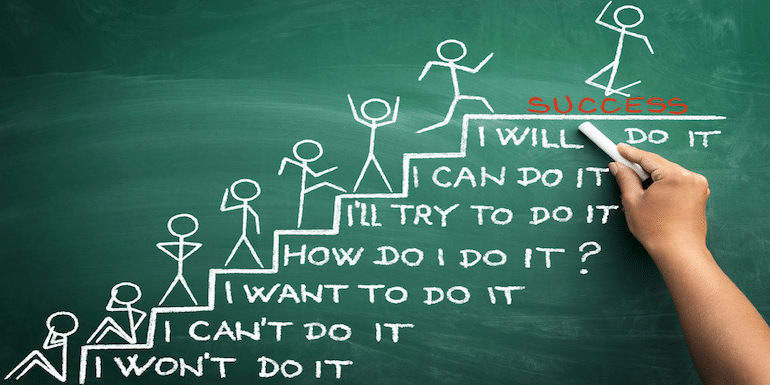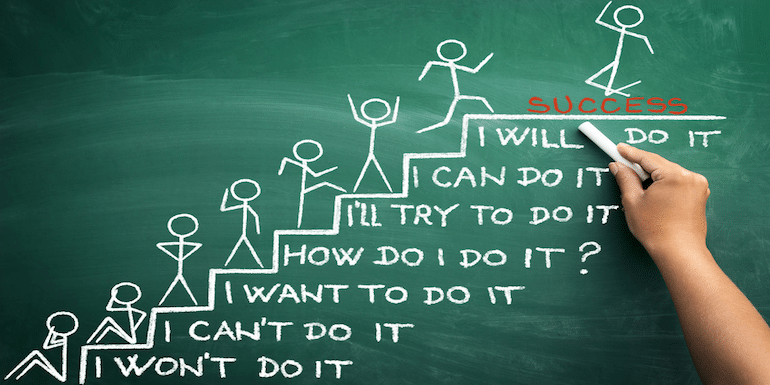 How often do we feel talent brings success? Can anyone be successful without talent? Are there any success traits that require no talent?
There is a pool of talented people squandered around us in our daily life. On the other hand, we also experience real-life examples of underdogs achieving unexpected success.
In this article, we will share ten things that require no talent.
I quit a high paying job in 2008 and believe me, it wasn't the time when I got any such advice to quit my job. Things weren't looking too good but I still managed to take the call. Fast forward now and I have been freelancing for almost a decade and I have few downs and a lot of ups.
When I started, I was ready to work for $10 per hour and looking to get as many new clients as possible. I often worked for 5 to 7 clients at one single point in time, some I was working personally and some outsourced.
In other words, one doesn't need to have extraordinary skills to do these ten things, but still, they are critical factors of being successful in whatever you do.
1. Being on Time
Being on time is a habit. Showing up on time, whether it is a family function or workplace requires a bit of scheduling which leads to greater success. It's a habit that has one needs to cultivate over time with patience and practice.
One needs to pen down all important tasks and schedule them according to availability.
For example, exercise, work, lunch, family time, recreational activities, reading, social functions, and more. It is just a matter of daily scheduling activities.
The advantage of being on time
Enhances employability
Sustains good relationships
Improve performance
Shows professionalism
It shows you value others time
Demonstrates one's commitment to things
Read: 10 Success Mantras to be A Successful Entrepreneur
2. Work Ethics
Ethics means the discipline of doing things consistently. At the pinnacle of his career, the god of cricket, Sachin Tendulkar's work ethics were legendary.
According to Sir Viv Richards, "Sachin Tendulkar has been a genius when it comes to ability, a Trojan when it comes to work ethic and manic when it comes to focusing."
For 23 years, Sachin Tendulkar has walked on the cricket grounds across the globe donning the national colors. The little master's work ethic sets him apart from the rest of his contemporaries. It is the reason that propelled him to play 463 ODIs and score 18426 runs. Maintaining this level of performance consistently for 23 years is not possible only with talent.
It is an undoubted fact that Sachin Tendulkar had an undying love for cricket as a game and pride in representing India. His work ethic was and is still a topic of discussion in the Indian cricket dressing room as well as throughout the country.
Also read:
The 3 blogging lessons I learned from the legendary Sachin Tendulkar are Commitment, Adaptability and being Down to earth
3. Effort
An effort is a mindset. It is like human behavior. People don't fail to succeed; instead, they fail in making the required efforts to reach a destination.
Efforts don't require talent. Efforts will bring in expertise for sure.
I never believe in overnight success. We have to take the long and boring journey of doing the same thing over and over again for an elongated period of time to achieve the success one can dream of.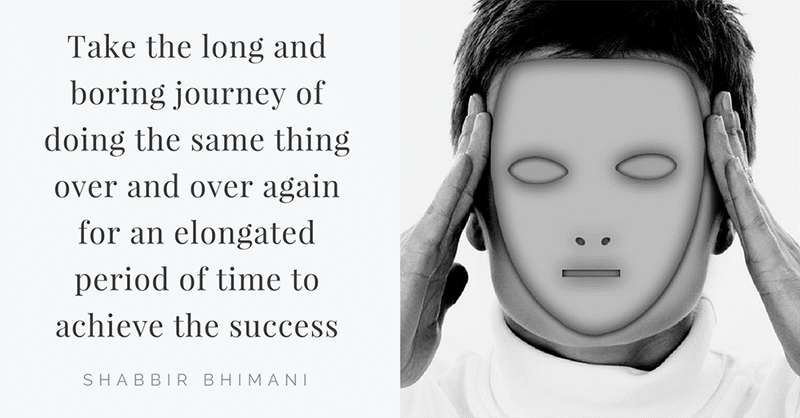 If you don't believe in something or if you aren't the person you are pretending to, it can be almost impossible for you to keep doing it for a very long period of time.
May do it for a day, for a week, for a month or even for a year but definitely for a decade.
One may read about Jeff Bezos earning billions daily or Mark Zuckerberg bank balances but you are seeing the result and not the journey. Every day they consistently did what they believed in for an elongated period of time.
If you try to do what they have done, you are trying to be them.
You have to be "raw and real you". What you believe in and what you want to be doing no matter what?
If you are freelancing just because your friends are fairly successful at it, that's not the right approach. You should be fascinated by the fact that you want to work from home and be a freelancer.
Be authentic and do what you want to be doing as long as it is not meant to hurt or harm anyone.
4. Body language
How you walk, talk, move, and express yourself to others figure out who you are and how you are perceived.
The body language is the non-verbal element of communication that is used to reveal feelings, emotions, gestures, facial expressions, and posture.
For example, body language can help us understand what someone is trying to convey to us without speaking a word. It also helps us enrich our awareness of how people react to what we say and do to them.
How do you say if someone is disengaged, disinterested, or unhappy with you? Look out for the below signs:
Arms folded in front of the body.
Minimal or tense facial expression.
The body turned away from you.
Little or no eye contact.
5. Energy
One can do anything, but not everything. Everyone has a goal. The critical point is to decide how much energy one dedicates to it. Energy management is vital, and it flows where an individual's focus is.
Shifting focus doesn't require special skills; instead, it helps to get more things done.
One needs to identify their trivial pursuits and time-wasters to turn the focus on what's important. This kind of thinking can help find more clarity, joy, and energy daily.
6. Attitude
Attitude is everything, and surprisingly, it doesn't require any special talent to have a positive attitude and right frame of mind.
It is one of the most common reasons why we see many talented people aren't as successful as one hopes them to be because they don't have the right attitude.
A must-watch video of Harsha Bhogle of speaking at IIM Ahmedabad on Attitude Vs. Talent.
7. Passion
It is essential to do what you love instead of what you know. We have come across people living their life to the fullest by following their passion. And we have also come across people who do jobs or businesses under peer pressure which is totally out of sync to their abilities.
The passion for work and quality grows when an individual gets better and better at what they love doing. In the pursuit of passion, one can acquire rare and valuable skills. Not the other way around.
8. Becoming a Student
One doesn't require any talent to become a student once again.
The only thing one needs is – acceptance of not knowing and willing to learn something new.
I have seen my Dad who is 75 years old now, and as I was driving, he was eager to use Google Maps. I asked him why do you want to use Google Maps when I know where we are heading. His reply was – What's the harm in knowing.
Willing to be a student to learn something new doesn't require any special talent.
9. Pushing the Limits
I have come across people from all sects of life. Individuals who sustain their success are the ones who consistently work beyond what is required.
For example, if you are doing a 9 to 5 job, but working 3 hours extra as a freelancer can add extra bucks to the monthly salary. More importantly, it can open up new avenues for you as it did to me.
A video from Gary Vaynerchuk says how a side hustle can change a life.
No one needs extraordinary talent to question the limits.
Also read:
Are you looking to earn extra money working on weekends? Here are 9 genuine ways to put in extra efforts to make money on weekends
10. Pre-Preparation
Making extra preparation for a job interview, writing an article, developing new code, or designing a new website, etc requires no extra talent. It is vital to be more than ready to perform the task much better than others.
Preparation is a habit. Being more prepared doesn't require extraordinary talent but conscious efforts.