Are you looking to earn extra money working on weekends? Here are 9 genuine ways to put in extra efforts to make money on weekends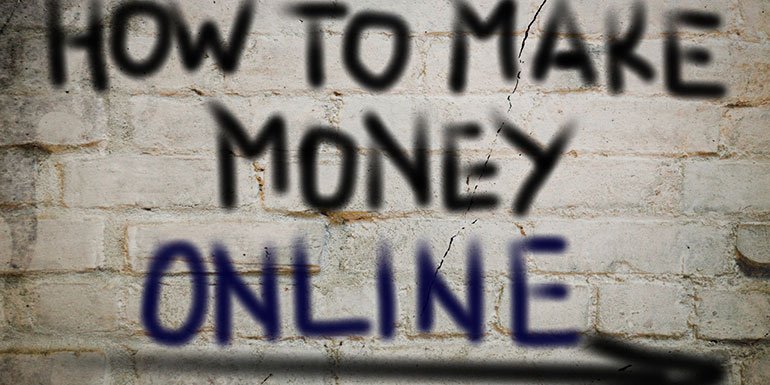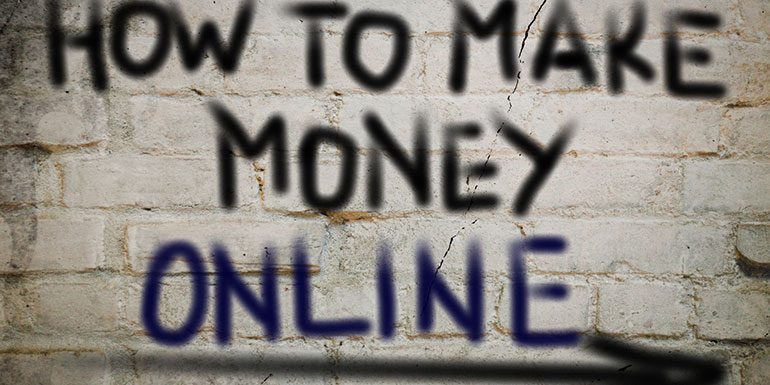 When it comes down to earning extra money working on a weekend, opportunities are endless. The best part is – time flexibility, excellent earning potential with no upfront capital involved, and everybody can do it.
Whether you are a homemaker, student (Read: Ways for College Student to Make Money Programming), doing a corporate job, or stay-at-home parent, the potential to earn extra cash over a weekend do exists.
In this article, I will share nine ways of earning a decent amount every weekend.
So, let's see what are the options to earn extra money over the weekend exists for an individual.
1. Virtual Personal Assistant
VPA is the best thing in the gourmet of winning extra bucks over weekends.
Excellent communication skills and professional hands-on internet can qualify anyone for a virtual assistant job.
Of course, the freelancing sites will provide you with an option to be a virtual assistant. Upwork will be my preferred choice. Get an Upwork Profile Approved and start sending professional proposals.
As a virtual assistant, you can take on a task like scheduling meetings or making phone calls, answering emails on behalf of the clients, etc. Often one has to allocate a few sets of hours every week, and it can be done over a weekend as well.
2. Teach Online
Get paid to teach. Everyone prefers to learning anywhere and anytime.
Students are looking for academic help outside the school's classroom. If you love to explain things in simple terms, consider helping students not only in India but also from foreign countries to write assignments, solve problems, test preparations, teach specific subjects, and so on.
Below is a list of online tutoring sites for teachers to make extra income online.
3. Sell Photographs, Images, Video Clips
Digital images and video clips are sold daily online today. There are tons of free and paid websites offering high-quality photos as well as video footage for personal & professional use. One can earn extra money doing things they love over a weekend and make money out of it
If one has good hands-on photography, they can submit images to stock image websites and turn them into cash. Sites like Shutterstock can be an excellent place to start.
Not only images and video footage, but one can also make and sell animation videos, vector graphics, and illustrations to these websites to earn cash.
Also read:
Setup an Indian Shopify store with my step by step guide with screenshot. Help you launch your own professional looking ecommerce Shopify store in minutes
4. Amazon Affiliate Marketing
The sales commission varies from 2% to 10% depending on the product and category of products, but it can be a good process to earn extra money working on weekends.
Anyone can sign-up as an affiliate and start selling online. One may argue on how to make sales. One can use the power of social media to make sales. It can be either be done over WhatsApp or even on personal chat on social media.
Even considering a blog for weekend deals among a small group (Facebook, WhatsApp, or other) isn't a bad idea.
The Amazon affiliate program helps with reports on earnings to understand what type and kind of products are working & what isn't. These reports include traffic, revenue, earnings, conversion rates, and link types.
Also read:
The 7 Key points that make a difference between an average Amazon India Affiliate and a Super successful Amazon India affiliate.
5. Offline Tutoring Service
We have already discussed online tutoring above. But there is a life beyond the online world.
Offline tutoring jobs have the same potential as online. The tuition fees vary from subject to subject, and it's even different in metro and urban Indian cities. But it is one of the better ways to earn extra money working on weekends.
For example, in Mumbai, the tuition fees for 6th to 8th grade is somewhere between Rs. 700 to 1000 per subject monthly. Whereas for higher classes like 10th and 12th, it is even higher.
The price will not only vary depending from one city to another but also from one locality to another. Still, a tutor teaching on the weekends can earn in the range of Rs.5K to 20K monthly.
6. Accounting and Bookkeeping
If one knows about accounting and bookkeeping, many small businesses or home societies hire accountants for accounting.
Accounting software does everything. All one needs is necessary math skills, computer literacy, typing skills, and little understanding of income and expenses.
Modern accounting and bookkeeping software are easy to operate compared to traditional accounting.
So providing accounting services in the locality can be considered a viable option to add extra money to monthly earnings.
7. Sell Stuff Online
Online product selling can be a profitable business. I have already written a detailed series of posts on Selling on Amazon India. Apart from Amazon India, there are tons of other sites to sell online.
A seller neither requires a considerable capital nor a warehouse to stack a large number of products. One can even start at home.
I came across an article on Yahoo where – "A Woman in Chennai earns millions by selling sarees on WhatsApp" — just using a chat app, this Chennai woman made over 2.5 crores in 3 years.
If one combines selling online with being an Amazon affiliate, the possibilities are truly endless.
8. Renting Extra Space on Airbnb India
An extra room or an empty house can be a great way to earn rental income. The Airbnb homestay where travelers book a registered rental space for a day or two on fix charges.
Register on Airbnb India, upload the free space pictures, list amenities, set rules, and done. Travelers will find the rental listing and book online.
The best part is one doesn't need to search for customers. Nor do they need to spend money on advertising the listings.
For example, when I searched for a 24-hour stay in Surat city, I got 17 rented property listed along with a private room in a tent house. The charges started from 700 to 6000 per night, including flats, bungalows, and heritage farms.
9. Dividend Income from Mutual Funds
As an investor, how can I forget the dividend income?
Yes, I know it isn't related to weekends, but if you have a full-time job, you may not find time to research mutual funds on weekdays, and so one can use weekends to find better performing mutual funds and invest in them for dividend income. I do it this way.
The best part is, even if you don't have a large sum of money or extra house to rent out, you can still start investing in dividend mutual funds with as low as Rs. 1000 per month. Again this will not drive a lot of income initially, but as the corpus builds over time, one can expect good returns only from the dividend.
Again, the added advantage of investing is, you cultivate the habit of early-investing.
Also read:
For almost a decade I have worked on many projects, websites, blogs, clients and have seen that those projects that I work on weekends always works