How to configure payment gateways for an Indian Shopify store? How to enable cash on delivery or COD. The complete payment configuration guide.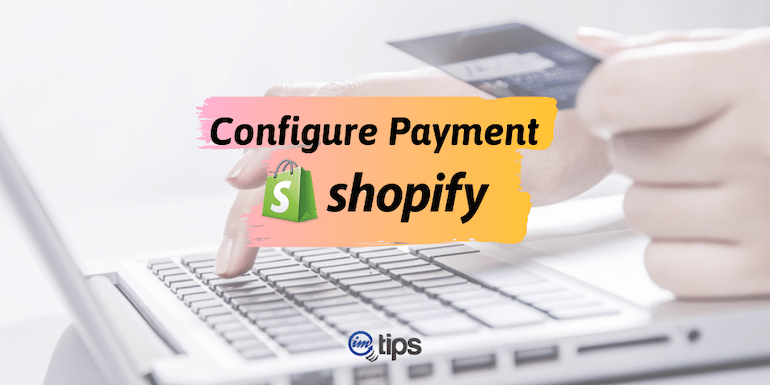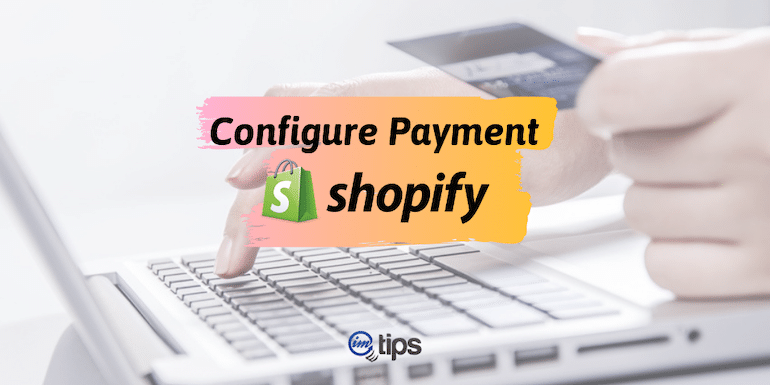 Configuring payment options for users in Shopify is an essential step towards getting orders. If you can offer multiple payment methods, it keeps them one step ahead of the competition.
Setting up the payment methods is very simple and intuitive in Shopify. Moreover, they allow a wide variety of payment gateways.
Additionally, Shopify sellers can also accept payments in the form of cryptocurrency but not only in certain countries and currencies.
Shopify has a built-in payment gateway, but it is limited to certain countries. See the list of supported countries here. India is still not in the list of supported countries.
So, for Indian sellers, one has to opt for third party payment providers.
Configure PayPal as Payment Method in Shopify
PayPal is the default payment gateway for a Shopify account. To set up PayPal go to Payment providers in the settings. Click Activate PayPal Express Checkout button.

Doing this will redirect the user to the official PayPal site. Log in to your PayPal account and authenticate Shopify.

If you don't have a PayPal account yet, here is my step by step guide to help you get one.
Once PayPal is configured as a payment option, you can test things out with a test transaction.
Configure Third-party Payment Providers in Shopify
Shopify supports many payment providers for Indian sellers. Moreover, it supports two different credit card payment providers – Direct and External.
Direct Payment Providers – In this payment type, the customer completes the payment on the Shopify checkout page itself without being redirected to any third party site. Amazon is the best example of a direct payment option. You don't leave Amazon's website even for entering an OTP.
External Payment providers – In this payment type, when a customer completes an order, he/she redirects to an external webpage. Here the customer will make the payment and return to the store site for confirmation along with the order summary.
Most of the third party payment options for Indian Shopify store are external payment providers.

On the admin panel, click payment providers under settings. In the Third-party providers' section, click "choose a third-party provider." A list of all the third-party payment providers will be at your disposal to choose from.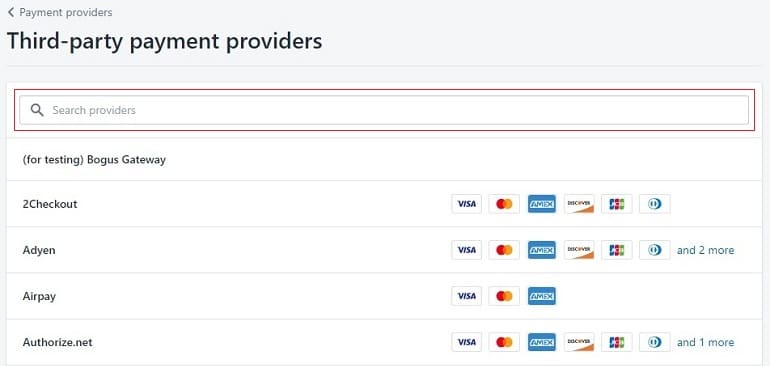 The list is long. So use the search box.
To complete the process, a seller needs to enter the account credentials of the selected provider.
For instance, I have selected PayU Money as a provider. Hence, I will have to provide the credentials from PayU into Shopify payment configuration dashboard.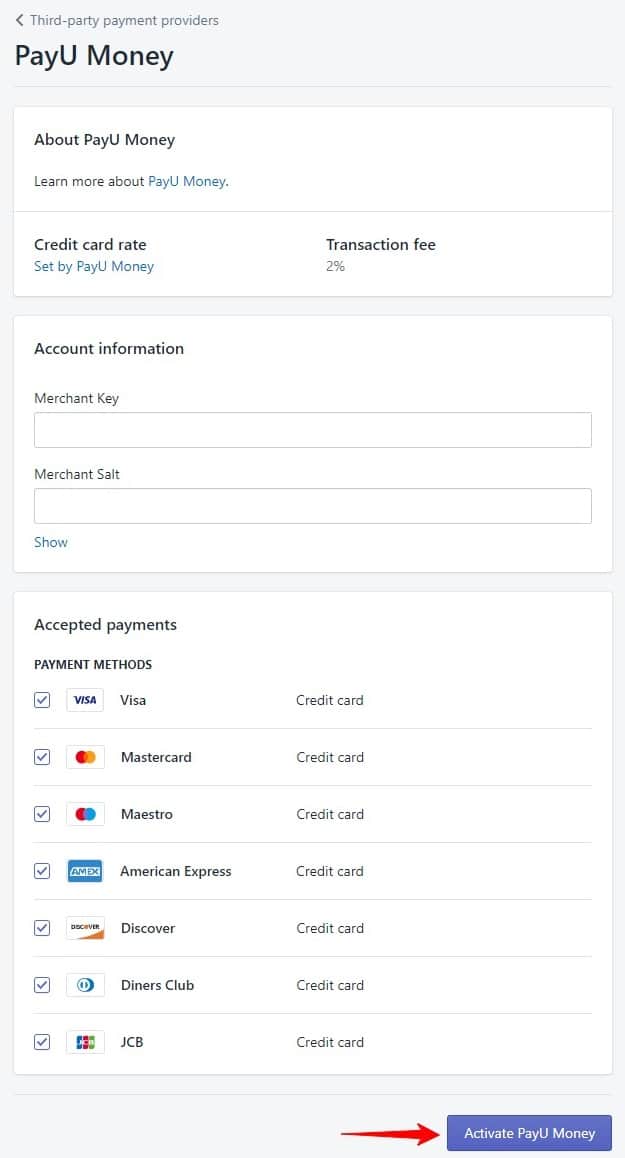 The account information like merchant key and merchant salt will be available in your PayU account. It is advisable to register first with the provider and get the necessary account info. Then select the provider from the list and insert all details to activate the provider finally.
Configure Alternative Payment Methods For Your Shopify Store

The alternate payment option allows customers to make payments online without a credit card. For example, customer can make payments from online wallets like PayTM.
To activate an alternative payment method go to settings on the left panel. Click payment providers. Scroll down and locate the alternative payments option. Now click the button choose alternative payment. Refer image above.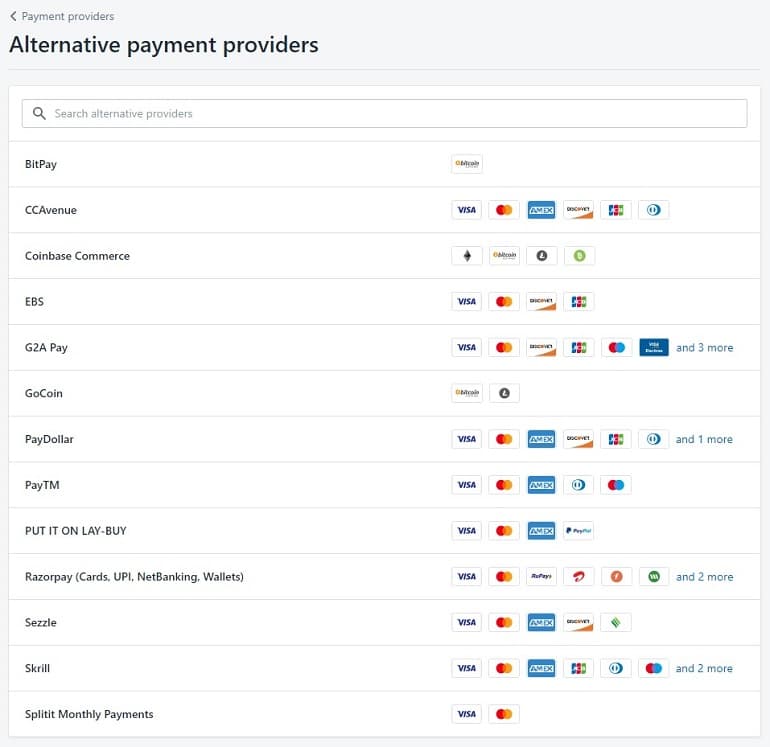 Select a provider from the list. Enter your account credentials for the provider and click activate to enable the provider.
PayTM is one of the popular alternative payment providers for Shopify.
Configure Manual Payment Methods or COD in Shopify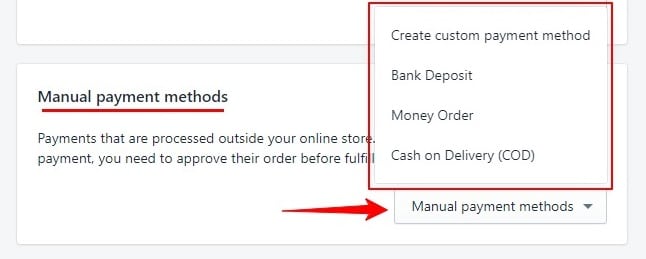 Manual payment methods are offline payment methods done outside the routine store checkout process. Options like bank deposits, money order, or Cash on Delivery or COD.
Additionally, sellers can also create custom payment methods.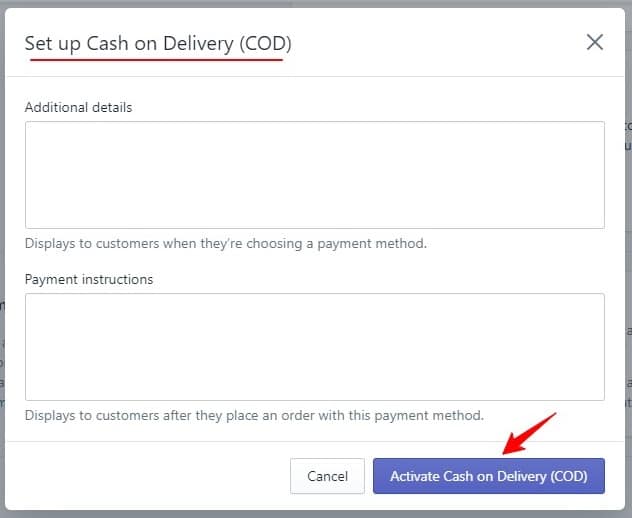 Inserting any special instructions – orders placed via COD will not be eligible for refunds. Any special instructions you want to for the buyer can be added in the fields additional details and payment instructions, once done Activate COD.
Here's a screenshot of a sample order details page where COD is active and visible.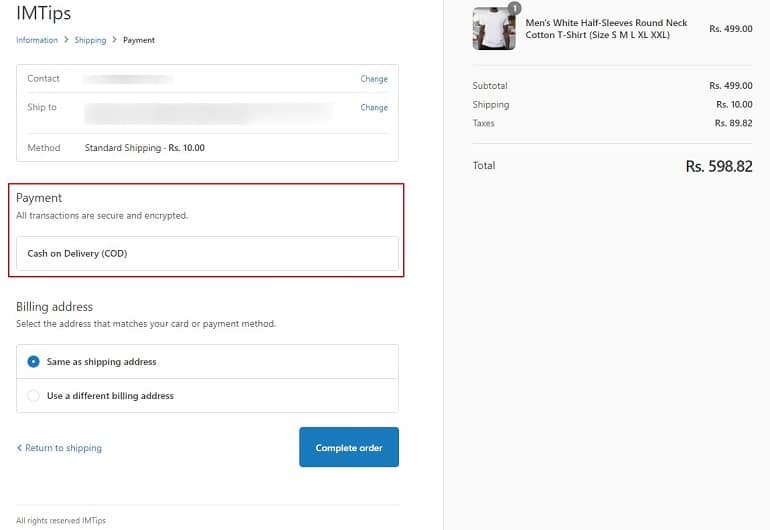 Final Thoughts
The USP of using Shopify is COD. If you are using WooCommerce, you have to integrate your payment gateway. Moreover, for COD, you have to select the right shipping provider who can help you process COD. I have tried a few, and none of them provide satisfactory services for handling COD orders.
And COD is the only option that works well in India for new online stores. Buyers like to avoid paying before the delivery.