Clickbank Check in India and My First ever. This should be the beginning of a new opportunity for me in the online arena.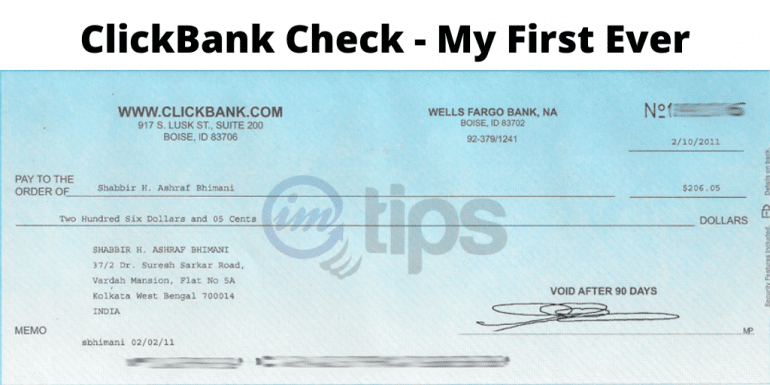 A Picture Speaks a Thousand Words. So here is my Clickbank Check In India and let it speaks about 200 USD.
When I planned to sell my Book – Understanding Chart Pattern in Clickbank the only question I had in my mind was will Indian users purchase my ebook if they see a price in USD.
Assuming they will not I always wanted to opt for Indian payment gateway. I tried many payment gateways and was not very convinced with the quality of the service.
Finally, I decided to go with Clickbank. Within the first month, I have my first Clickbank check shipped to India and is in my hand waiting to be deposited into my bank account.
Also read: