The 3 key changes can actually change from getting paid a bare minimum to making good or great hourly rates on Upwork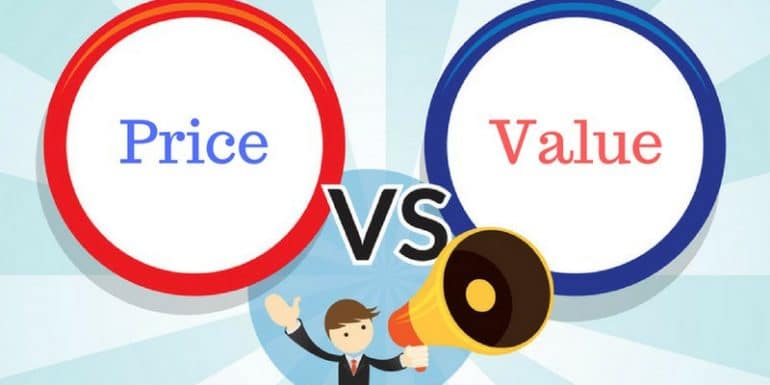 My Upwork hourly rate and earnings are publicly visible. I get paid a high hourly rate. So, as a blogger, I often end up with the question:
How I get paid such good hourly rate on Upwork?
The question arises because the mindset of freelancers for freelancing sites like Upwork is, they are competitive marketplaces, and the one with the lowest price wins.
Post any question about the hourly rate on sites like Quora or Reddit, and tons of reply will re-iterate the same myth. Such answers are outnumbered for new freelancers to believe such a myth.
Now the question is, can anyone offer premium rates on such freelancing marketplaces?
I look at the client requirements from a different perspective when pricing my services or writing my proposal on Upwork.
Why Don't Freelancers Get Paid What they're Worth?
The answer is in the way freelancers consider themselves what they are worth. Often I see freelancers value their services equal to the client budget, and the price point makes it difficult to deliver quality.
Now the question may arise, what if clients do not have a higher budget. Moreover, if they have the budget, what if others may be more than willing to do it for a low price.
If you aren't yet another person who can get the job done, you can demand better rates. If the client doesn't have the budget, you can reject such clients, but those who have the budget, you have to make sure you position your services differently.
As an example, if you design a website, it can be tough for you to get reasonable rates when a design is the only criterion for selecting a designer. What if you can differentiate by focusing on designs that have a better conversion. Once your designs are to focus on more sales, a client will be more than happy to get a design from you at much higher rates because he isn't judging the design for how it looks but from the perspective that it can build him or her a business.
Another example can be SEO services. If ranking for a term (chosen by the client) on the first page is the criteria to judge, the lower price proposal may win. What if you don't focus on just ranking in Google for clients term but focus more on the conversion or traffic levels that can generate more sales to a client.
Similarly, for developers, if you are to create that next app, the GUI and functionality may be the criteria for selection. What if you can develop an app to get more customers for clients. So, now the price isn't the criteria for hiring you.
Add Value Than Lowering the Price
Things that differentiate your services from others will allow you to demand better rates.
My hourly rate is $55 per hour in Upwork, and I am often bombarded with the question like how I manage to get such a high price in a very competitive marketplace for PHP Developers.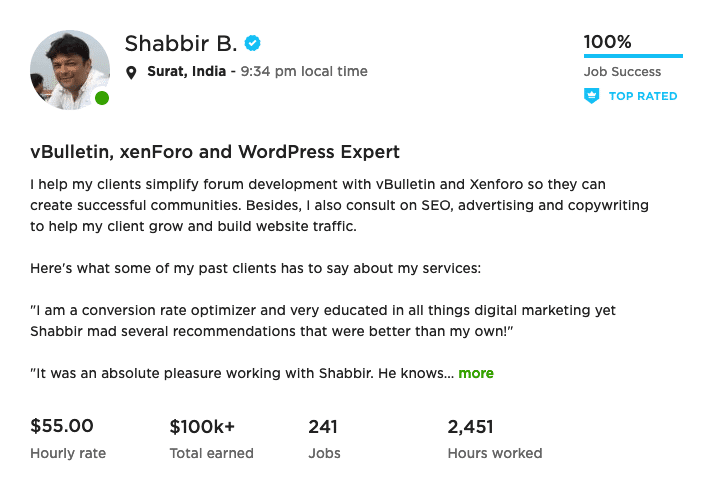 The answer lies in the fact that I don't write PHP code because any school student can do it at a much lower hourly rate.
The security aspect of the code is one point, but I also make sure my clients build successful websites and start generating revenue as soon as possible. I recommend things that can help them grow their website and business out of the box.
The Mindset Shift Needed for Freelancers
1. Asset Vs. Liability
I consider myself as an asset to clients and not a liability.
When you change the perspective, it will automatically help you get paid a much better hourly rate.
People tend to dump the liabilities as soon as one possibly can, but they try to build assets over time.
Consider the example: If you own a flat that needs repairing, you will try to find time and money to get it done. What if you don't own the same property and is on rent. Even if you are being offered a meager rent per month, such issues mean the first choice will be to move to another rented place. The owned property is considered to be an asset, while the rented one is viewed as a liability.
Be an asset to your client, offer solutions that can help build the business.
You can be an asset to your client if and only if you consider your services as an asset.
2. Price Vs. Value
Always remember this quote
Price is what you pay. Value is what you get. – Warren Buffett
What you quote as a price for your service is what the client pays, but what value it brings to the client's business is more important?
Offer value.
If you think something isn't right for the client, offer them suggestions to do things differently, or if something you believe will help grow a client's business, push for it.
I finished a client's WordPress project to switch their existing theme with a lot of functionality to the Genesis framework. The milestone was hourly and was completed and paid in full. We started working on the next milestone, and I found a bug in my earlier task. Goes without saying that I fixed it and didn't charge for it though bugs on hourly jobs are paid as extra.
If you don't offer value, clients won't have an everlasting business relationship with you.
3. Features Vs. Benefits
A feature is what you offer, and the benefit is what the client gets. If you wish to get paid better hourly rates for your services, craft your proposal to provide benefits to clients rather than listing the features you may offer.
As an example, the feature of your service can be
Faster turnaround time
But the benefit a client may have is
Faster turnaround time to address time critical issues
The other example can be
10 years of web development experience
But the benefit to the client is
10 years of web development experience means less bugs for your site
Convert the features you offer as benefits to the clients' business because elements may have a finite price point, but profits are priceless.
We have "n" years of experience doing SEO for our clients.
Can be
Our expertise in SEO drives more traffic and sales for my clients.
The first one lists what you do; the second one lists how it can help if I am one of your clients.
One may assume a client looking for SEO services may already know it will increase traffic.
It is so apparent.
If benefits are obvious, proposals are obvious too.
Why write a proposal in the first place? Why even share the number of years of experience as an SEO expert?
All the proposals will be by SEO experts with a few years of experience? So do we prefer this as a proposal:
I am a freelancer who can help and contact me if you need my services.
The answer is NO.
The key is to propose in line with the client's expectations. If it means you have to state the obvious, do it.
When Upwork Freelancers Can Get Paid Good Hourly Rates?
Let me share five occasions when you should consider raising your hourly rates and without trying to make more money.
1. Too Much Work
At your current hourly rates, if you have too much work coming your way, it is high time for you to consider increasing the prices. Too much work can be an essential reason for rising rates.
Once you increase your rates, you may fear old clients may disappear. However, it can also mean you will see better clients coming your way.
2. Look More Professional (Expert)
As an expert, you should have better hourly rates. If you aren't valuing your time and expertise, your clients will not appreciate it either.
So when you charge higher, potential clients consider your work to be of better quality.
The flip side is, if you are charging higher rates, you are building higher expectations of clients. So make sure you live up to the expectation.
3. Better Clients
If your rates are higher, you will be dealing with serious clients. The kind of clients who are willing to hire experts than those who are looking to hire freelancers for pilot projects.
Some clients always prefer to get better pricing than a better value. If you keep your rates higher, you avoid such clients and deal with those who prefer quality.
Once you have higher rates, you can fire clients who aren't that easy to handle.
4. Self Development and Self Motivation
When you are being paid well for things you love doing, it can help you become self-motivated and can increase your productivity.
You can devote more time to self-development and work on new skills that can help you grow as an individual and as a freelancer to help add more services to offer.
5. Want more Leisure Time
An increase in rates does not mean more money. An increase in prices can also mean you work fewer hours per week and still make the same amount.
When you aren't working all the time for your clients, you can devote more clients with your friends, family or take vacations that can help you balance work and life.
How Upwork Freelancers Can Raise Hourly Rates?
The process that most of the freelancers believe in is – grab new clients by lowering the price. Build experience to raise the rates moving forward.
It may sound correct but is often executed wrongly by most of the new freelancers.
The freelancers start at the lowest rate possible. The focus is on the price clients pay in absolute terms than the value a freelancer brings to the table.
Instead of starting at such low rates, start showing expertise in the area you can work and how it can add value.
1. Show Expertise To Demand Higher Price
Let me share an example for one of the most competitive niches for freelancing on Upwork – WordPress designs.
Search for WordPress theme designer on Upwork, and you will find new freelancers quote an hourly rate as low as $3 per hour. The $3 per hour is not because they value their services at that rate. It is because that's the lowest hourly rate allowed in Upwork.
Instead of starting so low, try to create a few sample themes and submit it to the WordPress templates directory. Once approved, you can use those as a sample in your portfolio. Themes approved on the official WordPress site under your name can demand an hourly rate much better than the lowest possible price.
Once you have your base price not very low, it becomes a lot easier to increase your rates with experience and expertise.
As a new freelancer, make your presence felt by providing value and not making services cheaper.
2. Increase Rates for New Clients
When I have too much work coming my way, I increase my hourly rates for new clients. When the new price becomes normal, I let my existing clients know about my increase in rate.
Some clients do not agree with the higher rate right at that moment. So I offer them a staged increase over the next few weeks or from the forthcoming project onwards.
Make yourself an asset and value for clients that they feel they can't do things without you, and this is when it becomes so much easy to increase rates.
Some clients will refuse to accept it, and it is part and parcel of being a freelancer.
One of my old client a few years back reduced workload when my hourly rate was increased from $20 to $25 back then. A few days back, we discussed his new requirement, where he is more than happy to work with me at my current hourly rate, which is a lot higher than $25.
Common FAQ's to Upwork Hourly Rates
How much can you increase the rates?
As a PHP developer at $100 per hour, you can have a tough time finding a lot of work. Still, I am sure you can find a good amount of work. However, if you a project manager or technical business development manager who can handle all technical aspects of a project, $100 per hour may not sound that high.
So it all depends on how you value your expertise. How you position your services to clients – An asset and value or liability and an expense.
Still, if we want to quantify how much you can raise your rates, it should not be too high in percentage terms. An increase from $10 to $15 is only $5 per hour, but in percentage terms, it is an increase in 50%. It is the reason why you should never start with the lowest possible price point and then try to increase from there.
$3 to $5 is hardly an increase of $2, but it is almost a 66% increase.
I make sure an increase is never more than 25% for existing clients.
How often should you raise rates?
Not very often. It is better to increase rates all at once than doing a small increase every few months.
If you are increasing rates once and if the client did not prefer to be paying an increased rate, you can offer them an increase in parts every month. However, still, letting your client know of an increase in the hourly rate in one go is much better.
Can the referred client be paying higher than the referring client?
Yes, and it completely fine.
If your hourly rates have increased and if you are asking clients for a reference, you don't need to work for the new client at the hourly rate you are working for an existing one.
There is no harm in having more than one hourly rate.
Once you have a higher rate for the new client, your existing client will be more than happy to work with you at lower prices.
Final Thoughts
It's quite reasonable to raise rates. Most clients won't find it unreasonable, but there will be few who will refuse a raise in rates. If you have ample clients at the new rate, you can dictate the decision whether you want to continue working with those who are okay with your higher rates or not.
Moreover, freelancers prefer to quote low and to break even at such low prices, and they deliver which they aren't proud of. One rule of thumb has helped me is – I never deliver a code or a product, that I won't use it for my sites.
Remember one thing. People never buy cheap; they buy good value for money. Premiumize your services and offer more value. Value can mean a reasonable turnaround time or niche expertise.