My proposal email template is an introduction opportunity, highlight of expertise & questionnaire to show why I'm the best person for the job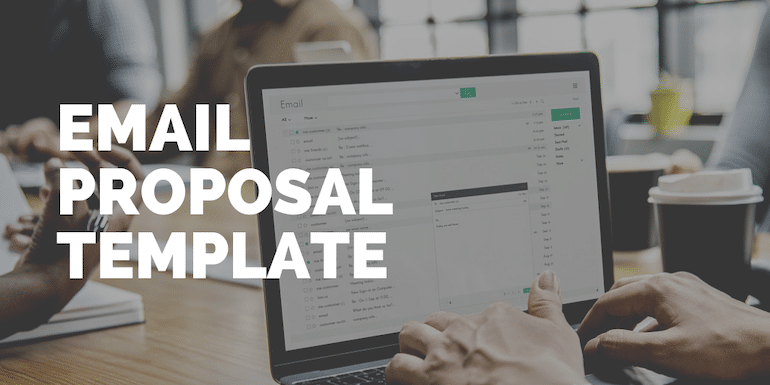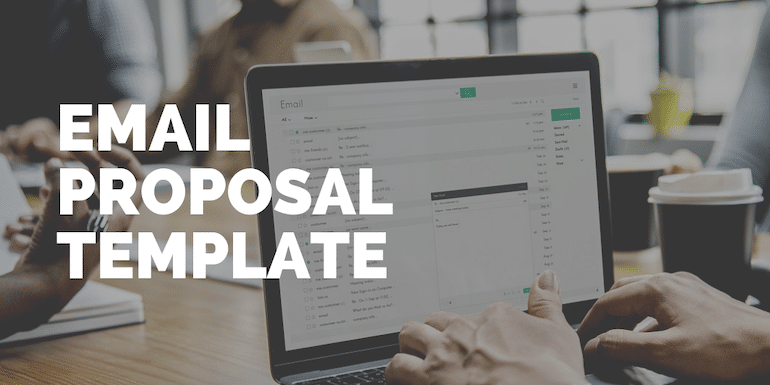 Email is the most powerful tool for finding new clients. A well-formed proposal via template sent as an email can do wonders. However, emails are assumed to be a tool to spam, at least by developers. Pitching new clients or even keeping in touch with old clients is a technique I use to grab a lot of repeat work from my clients.
I Use Emails To Increase My Freelancing Revenue from Existing Clients. There is no doubt; an email is a powerful tool. If you know how to use it, it can make or break it.
Today I will share how you can use email to grab new clients. But before I share the email template, let me share some tips for writing better proposal emails.
1. Clear and Concise Subject Line
The subject is the most critical part of an email. It will make the recipient either open it or move it over to the trash. If not done the right way, clients will report your email as spam, and future emails can all land in the spam folders.
Hence, keep your subject line short, readable, and straightforward.
For example, 5 Years Experience PHP Developer for Project shared on LinkedIn, or WordPress Developer for Job No.##### Shared on xyz.com.
Never make the subject line lengthy. Always make it to the point.
2. Connect Subject and Email Body
The subject line must align with the email. For example, if an application is for a PHP project, mention the relevant work experience as early as possible in the email. We will use the template to help you craft an email like a pro.
Make sure the email doesn't contain any information that isn't relevant to the job.
Note: email is not a resume; it is for the reference to talk with the client in detail about their requirements.
If your subject line made sure the client opens an email, make sure the email text's body isn't something that forces him to delete the email.
3. Don't Send the Same Email to All Clients
Personalize email to an individual for the project is very important to winning a client.
It should sound like a one-to-one communication and not a broadcast. Moreover, sending group emails to pitch clients might trigger irrelevancy. It happens you can send generic emails to target everybody, but actually, it targets nobody.
Consider yourself in the shoes of your client. If you receive an email from a PHP Developer for a WordPress developer's requirements, will you ever consider the candidate? If you don't, how can you expect the same as a developer?
Therefore, it is advisable to send personalized emails as per the clients' requirements than to craft a general email to send to all clients.
4. Keep Email Brief
I prefer to keep a maximum of three paras in a proposal email, and that is after ten years of freelancing experience.
Even if you have hundreds of relevant samples to share, only share your best 3.
Less is more.
My template keeps the email short as well as covers all the details.
5. Address By Name (if you can)
Addressing the client with his/her name lays a psychological impact and a sense of personalization. It immediately feels like a personal email.
One can address the client with the first name or last name or both, but don't forget to use Mr., Mrs., or Miss.
Ideally, on sites like LinkedIn, it is easy to know the name of the person who posted the requirements. But if you can't find the name of the concerned person, leave it blank instead of writing to whomsoever it may concern.
6. Use Signature Effectively
Include all your other contact details in the signature. It can include ways to connect with you on social media, blog, or website if you have one.
I have seen many people include a notice not to print the email message.

No one reads such fluffs. So, it is better to avoid them in every email but if you want to include them, remove them when sending a proposal email to clients.
7. One-liner Follow Up Email
Sending a series of follow-up emails will instantly mark you as spam. Additionally, it will make you sound desperate even though you may not be in the first place.
But that should not stop you from sending one or at the most a couple of follow up emails.
Keep a gap of 7 to 10 days once you send the first proposal email. Also, do not hammer the same idea & text in the follow-up emails in the first email. Merely checking up with the client whether they received the previous email or are interested in the proposal is enough.
As an example, one can write a couple of lines.
Hi, I sent you the below email last week, did you had a chance to look at it.
If you don't receive a reply from the client, stop at this point and focus on new clients who respond.
The client may not respond for various reasons, and one of them could be, they found someone for the position.
Also read:
How programming freelancers can write business proposals. What are the important elements one should have a business proposal? Download the free sample template PDF.
The Email Proposal Template
My time-tested email proposal template I use to pitch potential clients over email. You can also check out my Upwork Proposal Template or PPH Proposal Template for sending proposals on freelancing sites like Upwork.
1. Start With Gratitude
Start the proposal with gratitude. It shows your professionalism.
Hi,

Thanks for sharing your XYZ requirement. I will be more than happy to help you. Let me share with you my expertise with XYZ and ABC.
As per my personal experience in India, overseas clients prefer Hi over, Hello. However, Indians prefer hello. Hence, I am starting the template with Hi. However, choose the one that your client desires. It is essential to speak the language of your client t.
If one has the name of the client, then add. Like "Hi John" or "Hi Sam" If there's no client name, keep it to only Hi.
The first paragraph of a proposal should always be a thank note. If you are emailing a client using the contact us page, you can thank them as they have provided the option on the website for the same.
Hi,

Thanks for having an easy to find contact option on your site. I want to get in touch with you to help on XYZ. Let me first share my expertise with XYZ and ABC.
2. Let Your Expertise Follow
After the first paragraph, share your expertise with the clients as early in the email as possible. Keep it brief and craft it to the point.
So the next I have is
I am the owner of (My Blog BizTips.co / Shabbir.in or Forum Go4Expert.com) for (Number of Years) now. I have been doing a lot of (Your area of expertize like WordPress / vBulletin / XenForo) work. Apart from my own blog, I have clients like ABC, DEF and GHI where I have worked recently.
With vast experience in different skills, anyone can be tempted to write many samples, but add a maximum of only three that are most relevant to the clients' needs.
So if I am writing for WordPress, examples are related work done on WordPress blogs. Plugins are an excellent way for new developers to showcase samples.
Craft many such paragraphs to copy and paste them as your expertise para to various niches. Again, we aren't copying the whole proposal but only the expertise section. I have three such paragraphs created for each of WordPress, XenForo, and vBulletin.
3. Offer Suggestions
Get into the email's meat; this is where you should let the client know about what you have to offer for them for the work they want to be doing.
If they have offered some questions, answer them. If they are looking for some suggestions or input from you, make sure you provide each of the questions answered.
So if a client shares.
Do X.
Then Do Y.
Do Z.
I keep my proposal's third para as a list.
I can do X.
Have questions in Y.

Question 1
Question 2

I can do Z, but moving Z to stage 2 can help you finish things within timeline and very low on budget.
If you respond to an offer from a client, this will be more like a question's answer. But if this is a suggestion you are emailing a website owner based on what you found on the site, this will be a suggestion.
Don't copy past anything in this area of the email template.
4. Include the Price
The one crucial element of an email proposal template is the pricing. How much it will cost is an essential aspect of the proposal.
We keep the pricing information after the expertise for the sole reason a price is just a number. It is your experience and relevant knowledge that will win clients, not being the lowest in price.
Here is my complete guide to How Freelancers Can Price Their Proposal?
I include the price as follows.
The tentative price for the task will be $400 and I assume it to be 10 paid hours of work.
If you include the price as well as the paid hours, make sure the calculation is correct. As an example, if your hourly rate is $10 per hour and delivery of the project is in a couple of days, the quote of $400 becomes tough to justify.
5. The Conclusion (Avoid being Desperate)
Proposals should never be more than three parts, but if there is anything that can impact the project's delivery, then only one should include extra information; else, it is not needed.
End the email with a simple
Kind Regards
(Your Full Name)
(Your Social Media and Blog Links)
Don't include: I will wait for your reply or eager to working with you and things like those. They show you are desperate.
Final Thoughts
Finally, I had to mention; your emails can't have grammatical errors. If English is not your first language, like me, make sure you use Grammarly before sending emails.