A welcome email is a very crucial component of email marketing. So here are 15 tips to make welcome emails even more effective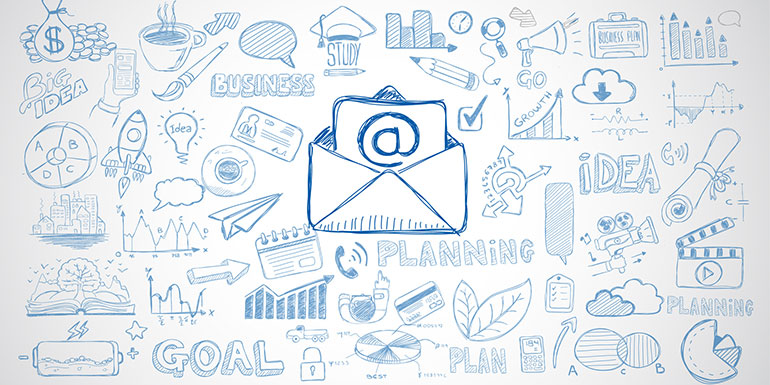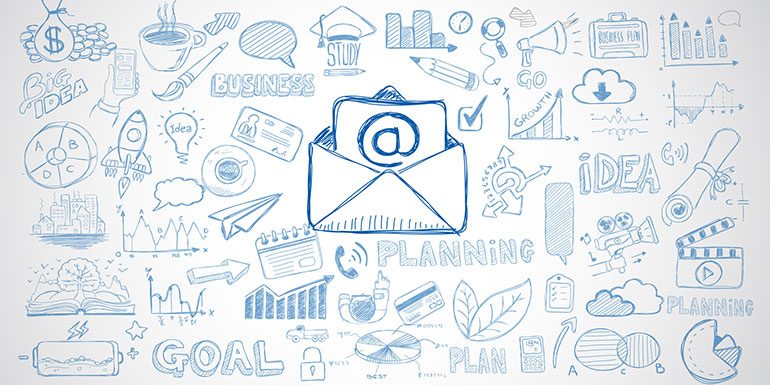 Do you want to make your welcome email to be more useful and effective than ever before?
Good.
So let's begin.
What is a Welcome Email
The welcome email is the first email interaction with a new customer, blog subscriber, or an email subscription to a newsletter.
It is the first point of contact to create an everlasting impression on the customer, blog reader, or subscriber. Moreover, one can't have a second chance to create a better first impression.
Still, welcome emails are one of the most ignored emails by marketers.
So let me share with you why it is crucial to have a very engaging welcome email.
Why Is Welcome Email Crucial?
The welcome email is very crucial to your email marketing campaign. It helps set the right expectation for your readers, customers.
Most of your subscribers will expect an email from you as soon as they sign up. So it is one of those emails which will have the highest open rate and engagement rate.
Let me share some stats about the welcome email from various sources all over:
The welcome email is a very crucial aspect of any email marketing campaign. The user has shared their email address to interact with you and your brand.
So it is crucial to set the right expectation for the user in the first email itself.
The 10 Essential Elements of an Effective Welcome Email
Here are some of the critical elements to have to make the welcome email more effective.
1. Trigger Welcome Email Immediately
The first and the most critical aspect of writing an effective welcome email is to send the email immediately after the user has signed up or subscribed.
Often due to technicalities, webmasters prefer to send the welcome email after a few moments of user sign up via a cronjob.
However, the best time to send the welcome email is instantly after the signup. That way, you can redirect the subscribers from your thank you page directly into the inbox and ask them to check the email.
2. A Clear Subject Line
Have a clear and concise subject line that describes the content of the email correctly and gives them a reason to open the email.
Like if you are offering an eBook – "Download the eBook NAME OF THE BOOK."
Moreover, because we are composing the welcome email, it is crucial to let the user know on the thanks page to visit the inbox and open the welcome email. You can even share the subject line on the page so users can look for the email quickly in their inbox.
3. Be Human
Welcome your user with a humanly and more customized email. It is the first impression of your user about your website and brand.
If you are reading this article does mean you don't have too many email subscribers.
When you have a handful of email subscribers to handle, why not make it even more personal and one on one.
As you grow, your subscribers will also understand that a single person can't reply and interact one on one with everyone.
But till that point, it makes sense to be a human. Using email like shabbr@imtips than support@yourwebsite or info@yourwebsite
Moreover, I even share my physical address on each of my emails. It is a requirement to comply with the CAN-SPAM Act.
4. Start the email with a Thanks Note
I start the welcome email with a note of thanks.
Thank you for your interest in my eBook "How to be a Freelancer". I am more excited that you have shown interest in being a freelancer.
Or
Thank you for your subscription to Go4Expert's newsletter – your subscription has been confirmed and you will receive our newsletter on the first Monday of every month.
You must show respect for your reader, who has taken the effort to input their details, confirm the email address, and finally have opened the welcome email from you.
The very least you can do for the effort is to share a token of appreciation.
5. Deliver the Lead Magnet or Opt-in Offer
Readers subscribed to your opt-in offer for a reason. Deliver the offer right at the beginning.
If you are offering a free ebook, white paper, coupon, or anything that you promised your subscribers on the landing page, deliver them right in the first line of the email.
You can't force users to remain subscribed. So why give them one more reason to unsubscribe.
Those who stick around will take note that you aren't too pushy. Besides, when you push too much, people tend to ignore emails.
So first thing first, deliver the lead magnet or whatever opt-in offer you have for the readers to subscribe.
6. Request to Whitelist Your Email
Your subscribers need to whitelist your email address.
Improves email deliverability.
Your subscribers won't miss an email.
Your emails will land in the inbox each time.
In 2019, Gmail became the most popular email service provider with a market share of more than 25%. (Source)
Considering the Gmail by default has the social and promotions tab, your email is more likely to end up on those tabs and can go unseen.
Because the reader knows about the welcome email, he may search it in either tab and asking them to whitelist your email does mean future emails are more likely to end in the inbox than in social or promotions tabs or even in the spam folder.

Apart from whitelisting your email address, he or she can also create automatic filters for all emails from your site.
7. Set Expectations Right
Make readers clear about how often you will be sending emails and, if possible, at what time of the day.
At BizTips, I send one email every week after the first few autoresponder emails. I mention when he can expect an email from me, i.e., every Monday morning India time.
At times, it has so happened that there aren't any new articles written for BizTips, and I don't send the email to my users. Users often email me back, asking about the email.
When you have set the right expectations for the readers in the welcome email, the follow-up emails becomes more of a personal one on one communication. Besides, subscribers also wait for your email to read.
8. What to Do Next (CTA)
Let the subscriber know what they can do next.
If you are sending them an eBook, let them know how to download the ebook. What else they will need to read the ebook like, for example, the Adobe Acrobat PDF reader.
If you have sent a coupon, educate them on how and where to use it.
Do you want the readers to reply to your email? Ask them to hit the reply button.
Don't assume the obvious.
Provide a clear call to action in every email and more so in the welcome email to make it more effective.
9. Ask to Follow on Social Media
In the welcome email, it is good to include links to your social media accounts and ask new subscribers to follow.
Moreover, sharing different content on each of the social media channels may help user engagement.
As an example, polls and questions on Facebook and Twitter can always help. Ask subscribers to follow social media account for interaction and sharing their views and opinion on such content.
10. Include an Unsubscribe Link
Every email should have a one-click unsubscribe link and the welcome email is no different. Moreover, the unsubscribe option should remove the email immediately from sending any future emails.
There will be people who want to get what you offer when they subscribe and unsubscribe instantly. Allow them to do so because if you don't, they will report the next email as spam.
If you still send emails, subscribers are more likely to report your emails as spam that can impact the future delivery of your emails to other subscribers as well as the server being blacklisted for spamming.
However, each email you send should have an unsubscribe link. The reason is, reader's preferences change over time. You should respect that and let the user stop themselves from getting an email again from you.
It should be one-click instant unsubscription.
On top of that, there are a few other benefits to allow users to unsubscribe:
Sending an email to an unsubscribed email is a violation of the CAN-SPAM Act.
It will keep your mailing list of only active users who are interested in your emails.
Maintain better open and click-through rates and increase your reputation as a sender.
11. Share Benefits to Remain a Subscriber
When a subscriber has an option to unsubscribe doesn't mean everyone will unsubscribe provided you offer them good value to remain a subscriber.
Sharing them useful content and subscribers recognizing your content is good.
However, to make the welcome email more useful, including the benefits to continue as a subscriber, can help retain the subscriber for a very long time. What they can expect in the future and how it can support and transform their life completely.
12. Make Readers Feel Comfortable with Your Site
A visitor who lands upon an internal page on your site and subscribes isn't expected to know the way a website is organized.
They may not be aware of what you have on your website.
My subscribers predominantly want to download my ebook on Freelancing. However, then they may not be aware of the fact that I have a start here page for freelancers. I even have shared my journey of how I went about quitting my job or anyone who wants to be a freelancer can they start freelancing as I did.
And then I have so many other articles on getting started as a freelancer like:
And the list is long.
So if I don't let my subscribers know about the kind of content I have on my blog, they will never know about it. It is helpful and related content, but they don't know about it.
So I have to share with them those content. However, everything can't be part of the welcome email. So I have to use a series of emails to make them flow into the material.
As you share more and more content with them, they will convert into an active reader of your emails.
13. Ensure consistent branding
Consistent branding of emails will help your emails to stand out in your eyes of your subscribers.
When I use the word branding, don't take it as too fancy. All I mean is to have a simple layout of content and consistent use of fonts, colors, logos, images, etc.
So if you are using a logo in the email, make sure the size of the logo is always consistently the same, and it is in the same position for every email.
Moreover, when you are compositing the email, let the font remains the same. Ideally, I like to keep the default fonts and only define the font size. However, having a consistent font and color is recommended.
14. Spice up the email with Images
Images speak more than a thousand words. So to add life to an email, use pictures.
However, don't add images for the sake of it, but only if they make sense within the flow of the content. Remember, images aren't to distract from the message but to add more to the content.
Choose images wisely and make sure you are using appealing images.
Remember, if you can show people there will be very little need to express the same in words again.
15. Don't forget that people access Email more on Mobile
Finally, remember that majority of the people are using the email on mobile devices. So if your welcome email isn't optimized for a mobile device, the complete process to write an effective welcome email is lost.
Even if people browse the site on desktop, they have their mobile added on the phone. So they will use the phone to confirm your email and also read the welcome email on the phone.
So make sure you don't forget to optimize your welcome email or any other email for that matter for mobile devices.