How individual freelancers and developers working from home can create a schedule and more importantly stick to it to be productive.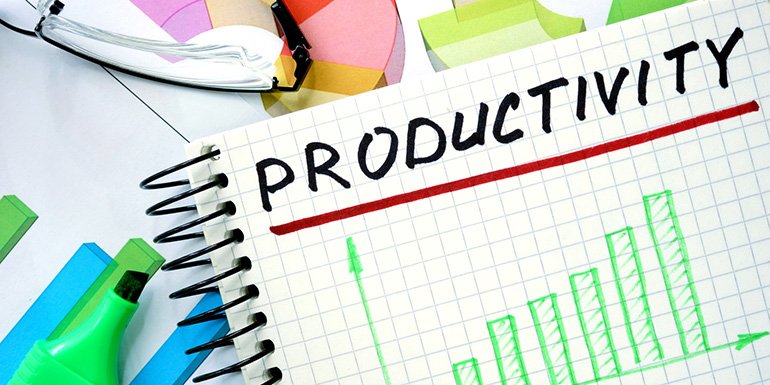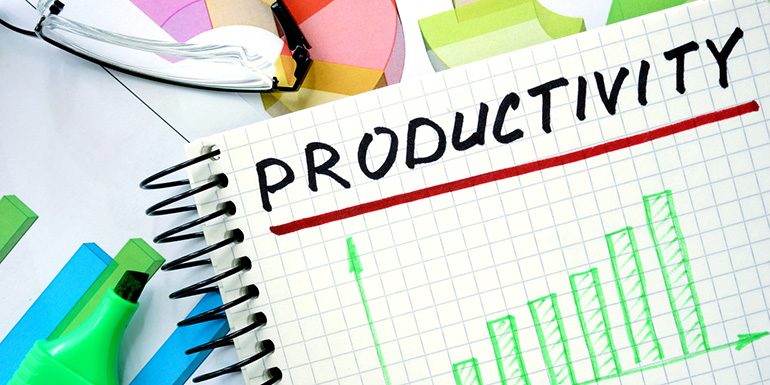 Do you want to create a schedule of working from home and stick to it for a long time? Let me share with you how I do it. I am sure it will certainly help every freelancer.
When we work from home, there are no definite time boundaries as to when one should start and when one should end the day. New Indian Freelancers are tempted to sleep in the day time and work in the nights as they handle foreign clients. It may sound exciting to read but ask who has such a schedule, and you will know how boring it is.
As a freelancer working from home, it is more important to plan the allocation of time to clients as well as other things you want to be doing. It may include time to read, blog, socializing, or even focus on learning something new.
If you don't plan and try to work as intended, your work will become a reaction to the events as they happen in the day. You got an email and worked on it, but in the process missed a critical client delivery. So now you have to work extra to get the delivery on time.
So here is what I prefer for freelancers to do when working from home.
1. Create a Schedule
When I started working from home, I had no schedule at all. I was working in a reactive mode. I had forums and a few clients from freelancing site Elance (now is Upwork). Slowly the overflow of clients made sure I focused more on them, and the forums took the backseat.
If I look back now, it was a counterproductive move by me because it meant I didn't focus on forums or blog. Majorly because of a lack of planning.
As I was making a decent amount of money doing freelancing and from the websites, I purchased a flat. Then I invested a goodish bit of amount in an office and offered it for rent.
As the income from my websites started to decline, I had to make sure freelancing made up for the lower revenue from sites to fulfill the commitments I had for the payment for my office.
It was tough for me to decrease the amount of time I was allocating for clients and focus on blog or forums.  As my financial commitments start to get sorted, I started working my way back into blogging and allocate more time to blogging.
Working from home for a decade now, I make sure I stick to my schedule to help me focus on things that can help me grow as a freelancer.
Initially, I was working most of the time, but I wasn't as productive as I am now working a lot less. If something needs my attention, I used to do it then and there.
As an example, if I had to visit my bank and if someone wanted to meet me, I was allocating time for it as soon as I can. The reason I was doing it is to get those unproductive tasks out of my way. So I can focus more on my work.
Slowly I learned to say no or at least delay it and do at some later point in time.
As of now, my schedule is as follows:
Early morning before morning walk and for about an hour, I write an overview of the blog topic I will be writing for the day. It is one of the best times for my writing, where I let my words flow into the editor.
Then I go for a morning walk. After the walk, I spend some time with friends over tea, where I carry my phone to catch up with on social media.
When I am back, I put on the business news channel and, along with it, complete the basic morning stuff.
After breakfast, I am in the office as well as focus on the TastedRecipes team and blog.
Once I have completed writing, depending on the blog topic, typically, it is close to lunchtime. It is when I open up my emails to reply to my blog readers and plan my client's work. I don't start working for clients but just plan based on the priority of emails.
I take my lunch, take a small nap, after which I start working for my clients from around 4 PM till about 9 PM. If, on any day, we are going out for dinner, I stop working for clients early.
The above routine helps me take needed breaks and tells me when I am doing what.
2. Let the Family Know Your Schedule
The most important aspect of being able to work from home is to let your family know your schedule. When you are working and when you aren't.
If you don't let them know, they can't know.
My wife is fully aware of my schedule. Even my kids know how to approach me when I am working.
The way I like them to approach is when I am working is to stop nearby my working table. Allow me some time to be able to reply to them before they start bombarding me what they want to tell. Now they know if I am working, I will need a few minutes to switch over to them and reply.
It wasn't easy to communicate, but over time, they have managed to get it.
3. Allocate Enough Time To Each Task
When I tried a programming class in Surat, the main issue was my timing. I wasn't able to allocate enough time for it. So it failed miserably.
It is crucial to divide the time you have between each of the client or each of the business you do.
As of today, even when I am blogging, Weekends are to blog for my investment blog. Other days I am mainly writing for BizTips.
I like to write in detail. Often the time I am allocating to write for the topic isn't enough for me to get things done in the stipulated time. However, I am making sure my productivity is high in whatever I am doing, maintaining the quality.
Allocating the right amount of time to each task is essential. When you have too much time at hand, you can be distracted to leave it too late, and if you have too little time, you may compromise on quality to finish it within the time.
When I am allocating time to write a blog post for BizTips, I have to make sure I allocate enough time for a longer form of articles along with research.
Some articles are long and involve a lot of research, whereas others won't take as long. If I allocate too little time, I won't end up writing those evergreen content for the blog. However, if I allocate more time, shorter articles will leave too much time at hand.
If I have an article that takes longer than I intend to, I complete it the next day.
With this current blogging schedule, I managed to write a lot of good content for the past six months.

I didn't publish in the weeks around Eid.
4. Natural Notifications
There are many ways one can be notified to switch between tasks. Mobile phones, alarms, or calendar notifications, but I prefer a slightly more natural way of being notified.
As an example:
Lunch break as a notification to allows me to break from a blogging mode and move to client work.
Morning walk and tea time with friends to break out of writing in the morning.
When working for clients after each task, I leave the computer and restart again to make sure I am working as per my initial plan.
Make sure you have a notification system to switch between tasks as planned and don't get into the reactive mode of work.
5. Handle Email With Care
Emails can easily convert your work in a reactive mode. So for a work from home freelancer, having the right strategy to handle emails is essential.
I have separate email addresses for my blog, clients, and other social media stuff. So when I am working for clients, I take up clients' email notifications only, and when it is blogging time, I don't have email notification from clients.
After blogging and before making a move to working for clients, it is time for email, and I respond to blog readers email.
When I start working for clients, I begin by checking clients' emails and plan accordingly.
The third email is for those that I prefer reading and is mainly handled on my mobile. I never get a client or blog email notification on my mobile because that can be a way to get distracted.
Once you can organize your emails well enough, you will be able to stick to the schedule quickly.
6. Identify the Time Killers
Make sure you do what it takes to spend less time on things that don't improve your business.
For me, market news used to take up a lot of my time. So I made sure it doesn't take more than 30 minutes of my time on any day. For others, it can be the social media or WhatsApp that may be the time killers.
So anything that doesn't help with the business can take a backseat. So you can work less and achieve more.
7. Experiment
If you are an introvert person, it can be a good option working from home. However, if you are an extrovert person, it can be tough for you to be able to work from home and still be productive.
Socializing is a part of productivity for extrovert people.
The best way to know what works for you is to experiment with what works for you and not rely on others to tell you what will work for you.
If you are starting to work from home, it can be exciting as well as challenging. Be prepared to experiment and see if it is exciting for you or is more of a challenge.
If you aren't able to work from home, there is no harm in moving out to a different place to work. Often things don't work out the way we want it to be.
If you think you can be a lot more productive being working from some other place, it is never too late.  If you want to keep a check on the expenses, don't take the entire office space. Look for a shared office or only a tablespace.
Even if things are working as expected, it isn't a bad idea to try working from a different place to see if something can be improved further. One can always get back to working from home.
When I started a few partnerships, I tried working from offices, but things did not work out as expected. The main reason being, I was dragged into something I should have avoided. So my productivity wasn't as good as I wanted it to be. So I reverted to working from home. Now, when I have my own office, things are a lot different.
8. Ready to Outsource
If you want to be working from home, you may not be able to hire full-time employees. So if you plan to get the job done by others, you should be ready for the outsourcing route.
I love outsourcing, and it is of the main reason I have been able to work from home for a decade.
However, in development, often with a time-critical delivery schedule, the outsourcing model doesn't work out as good as one would like it to be. So be prepared for it.
9. Build Healthy Habits
As a developer, one needs to have the right posture for someone working from home and spends most of his time in front of the computer.
When working from home, you can be tempted to work from your bed or the couch. I have done it before, and my home office was from my couch for a very long time.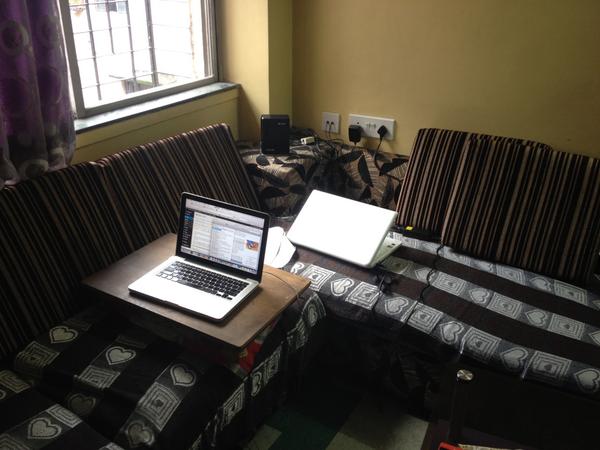 I had issues with my neck, and this is when I read about the right postures.
It was when I had to stop using my MacBook and moved over to an iMac. From couch to a desk along with a chair to avoid back pain. Positioned iMac at the right eye level. I made sure my hands are in the correct position to prevent pain in the shoulder.
It helped me maintain my work from home schedule. If you aren't healthy enough doing what you are doing, it can be tough to continue doing it for a long time.