Do you feel clients are ignoring your proposals for WordPress on Upwork? Not anymore. Use my Upwork Proposal Template For WordPress to get clients at will.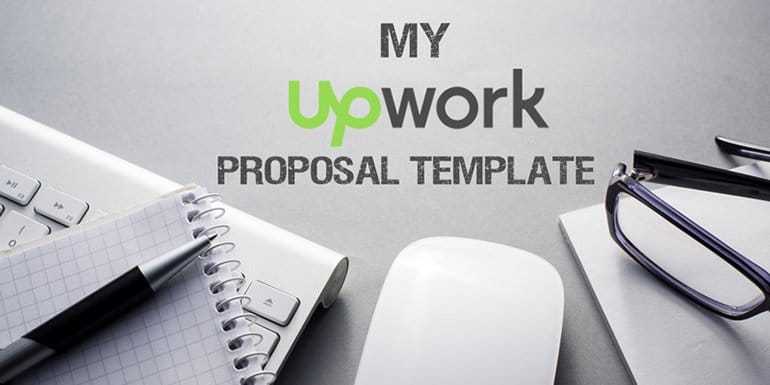 In my decade-long experience, I have tried many proposal templates on many freelancing websites, but this Upwork proposal template For WordPress works well to win clients in the competitive niche like WordPress development.
My general Upwork Proposal Template works for every kind of proposal, and this Upwork proposal template for WordPress is derived from the general template only.
But before we begin discussing template, let me share why everyone should use a templated based proposal.
Why a Template for Proposal on Upwork?
One should never paste the same proposals to multiple clients. With copying and pasting a proposal, you say the same thing for each project.
For better conversion, take time to read the requirements and craft a custom proposal.
Using a template, helps you copy-paste the standard parts with options to fill in other details from the client's requirements.
In other words, the template is a shell to help craft a custom proposal for each client based on the requirement and yet copy-paste part of the proposal.
I always have a template for each of my expertise. A template each for XenForo, vBulletin 3.x or 4.x, WordPress as well as for vBulletin 5.x. So if I am writing a proposal for a client, I copy the template and then fill in the client's requirements to complete the proposal.
Now let us look at the Upwork proposal sample from a template for WordPress.
Upwork Proposal Template For WordPress
Templates save you time and win you more projects than trying to write the complete proposal from scratch each time for each client.
1. Thanks in First Para
The first part is the same for all proposal templates and doesn't vary for WordPress or any other technology of your choice.
It starts with.
Hi,

Thanks for sharing your WordPress requirement here at Upwork and I will be more than happy to help you. Let me share with you my expertise with WordPress theme and plugin development.
The first paragraph of my proposal is always a thank note. If I get an invite from a client, I usually change the wording slightly as
Thanks for inviting me to your
instead of
Thanks for sharing your
Very little has changed from my original general proposal template in the first para for WordPress.
If you can find the name of the client in the project description or from an invite add the name of the client in the salutation like Hi Bob, or Hi John.
2. Sharing The Expertise
The first para flows into the second paragraph of showing the expertise. You must keep up the flow and let the client know you are the best-suited person for the job.
For a WordPress job, my template is as follows.
Developer with more than 10 years of experience in PHP, WordPress, WooCommerce and many other CMS like Xenforo and vBulletin. I have shared few plugins to WordPress.org and you can check one out at https://wordpress.org/plugins/aweber-footer-slideup/. Apart from that, you can also see my profile for the feedback from my past clients for WordPress and other web development jobs.
The para starts with my years of overall experience and moves over to my contribution to the WordPress.org
Having a plugin and making it available for free via the open-source community is a way to build samples even when you are new in any technology.
Again, the template helps in changing the sample without missing essential details.
Include the best sample. However, if you have an example related to what the client is looking for, then change the link accordingly. Always change the proposal as per the client's need.
3. Ask Questions and Offer Suggestions
It is where a copy-paste proposal and templatized proposal start differing further. It is completely customized as per the requirements specified by clients.
If a client is specific about what he needs, the proposal deals with details about what will be done. If the client requirements are generic, use this section of the proposal template to ask questions.
Clients aren't the expert but have an idea of what they want. You have to ask the right questions to help clients understand certain things as well as offer suggestions and things that can go wrong for them.
I will share an example of one of my recent client interaction. A client wanted to improve Google's page speed score. When I showed him the BizTips page speed score, he wanted me to work on it.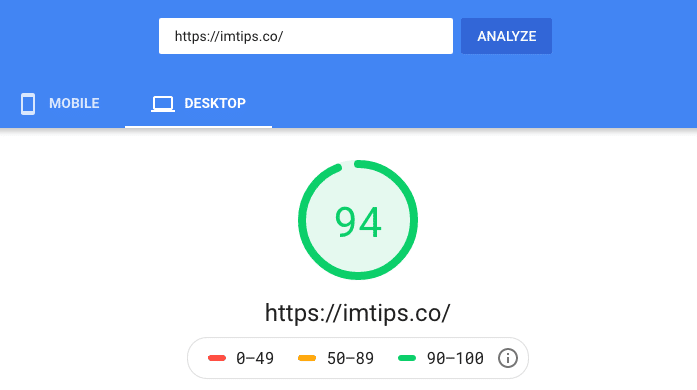 I did the job, and he was really happy about it.
After a few days, he found his site speed score in the red again. He wasn't happy and wanted me to look at it.
So when I checked, I found they wanted to have some design elements like when you hover a mouse, the content flips and so on. They hired someone and what they did was convert the whole WordPress to a WP-Bakery page.
Moreover, they also removed WP Rocket that I had it may be because the caching was causing in the page changes.
The clients can hire top-rated WordPress designers, but they are not in a position to understand who will make sure the backend stuff is done the right way.
As an example, if you are into SEO for WordPress, there are many things to be done, just for the sake of quoting lower, don't omit a few points and compromise on quality.
So offer clients suggestions on what can go wrong if they don't do things the right way.
4. The Conclusion
The proposal shouldn't be more than three paragraphs. It should now be the end of your proposal.
I end it as follows:
Let me know if you are willing to discuss things further with me.
Thanks
Shabbir Bhimani
Or if you want, you can include the timeline as to when you can start.
I can start on your project immediately and looking forward to working with you.
Thanks
Shabbir Bhimani
Make sure you don't sound desperate or amateur. Avoid phrases like "I will wait for your response," or "I want to work with you/your project."
Over to you
The proposal is a way to create your first impression. So make sure you create a lasting first impression.
The main aim of the proposal is to highlight your expertise, but more importantly, it should convey the client – you are the best person to get the job done on time.