If an affiliate marketer wants to build and scale an affiliate marketing business, here is what he needs doing to build and win trust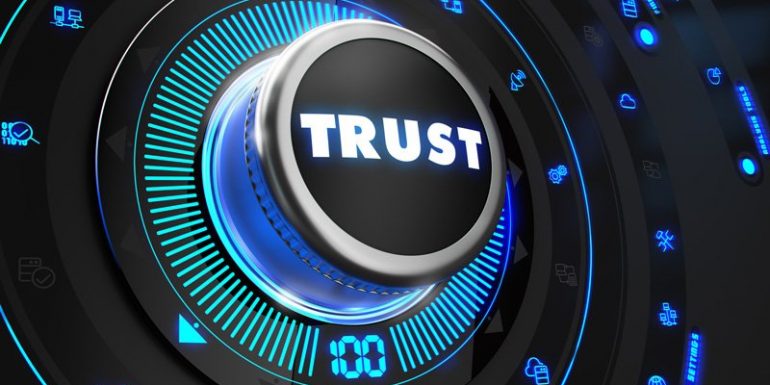 As an affiliate marketer, trust is not something that you can build overnight. However, if you are not careful about the products you are recommending, you can lose trust overnight.
In any business, building trust takes time. At times you can be tempted to make quick money. However, if it is at the cost of your trust, always avoid it, and affiliate marketing is no different.
The Story of Lost Trust
Let me share with you a story that has happened to me for the products I recommended in the past.
The product was JobCrusher. I promoted it on my blog with a helpful insider review. I recommended it because I liked the content it was there. In the process, I was making decent sales for the product.

As a customer, I realized there is not much value being added continuously anymore.  Moreover, much information was either outdated, and new information was crap. Slowly it became a crap product with a lot of spam.
I removed my review and stopped recommending it.
As an affiliate, I even stopped opening their emails.
It went to a level where they paid $0.10 (10 cents) to spam me and open their email. You always open an email from PayPal saying you got money.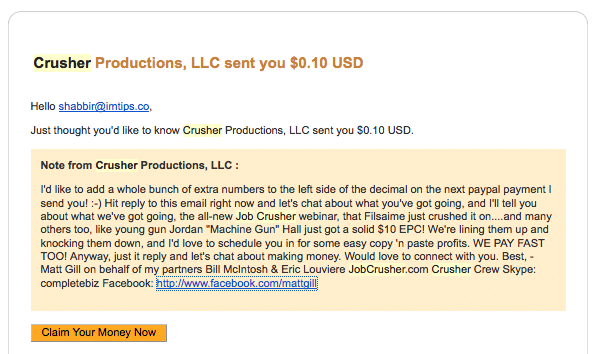 I am not sure if I have generated a single people's trust removing it.
However, it doesn't matter. What matters to me is if a single person asks me, do you recommend that product Shabbir and will I be able to answer as YES with conviction. If I cannot, it should be taken down no matter what.
Finally, I think it has helped me be loyal to my readers as it is all about my readers and not about me.
Also read:
The 7 Key points that make a difference between an average Amazon India Affiliate and a Super successful Amazon India affiliate.
How Can Affiliate Marketers Build Trust?
If you want to increase your affiliate sales, stop pushing visitors towards a product. Instead, win the trust of your readers.
Surprisingly, people like to keep hammering readers and visitors with offers to buy. The reason being they think listing more products will make more sales and, ultimately, more money.
Here are some of the critical ways I, as an affiliate marketer, like to win and build the trust of my readers. Use them to win the trust. Believe me, and it is the only way to sell more affiliate products.
1. Don't Sell – Recommend Products
Take the sales and commission out of the equation of the product. Don't try to make a sale but instead help your readers with the products you use and want to recommend.
Eventually, you will make money when you genuinely believe in the product and recommend it to others.
Recommending products is a skill. Every affiliate product seller must know it. Learn how to recommend the right products to readers.
Treat your visitors as companions whom you want to hold the hand and genuinely help. Rather than suggesting random products, recommend great products.
Suggest products that will make their life easy.
Assure them what you are recommending will do them good. Showcase only those products that you have personally used. That which you are quite familiar with the products as well as its shortcomings.
When you speak about the products that you have used, it gives a personal touch. Talk about both the positive and negative sides of the product. Shining only good things of products will keep your credibility at stake. We are trying to build trust. Hence be honest with what you say.
The approach sends a strong signal that you are unbiased on providing value instead of only generating sales. That you care about your visitor's choice.
2. Focus on a Niche and Be an Authority
f you are targeting everyone, in reality, you're targeting no one.
It applies both to selling and recommending affiliate products too. Offering all kinds of products to a buyer will make you the master of none.
The right approach is to select a niche. Choose a product category you feel comfortable talking about—for example, gym equipment, health supplements, etc.
Let's assume you are a certified gym trainer. It means you are an expert in a subject that matters to people.
Therefore, helping others with genuine reviews of the product can be a fun thing. You can know the ins and out of a product. Additionally, your knowledge reinstates a sense of trust in the product you are recommending.
Now imagine if you start selling shoes, accessories, kitchenware, beauty products, etc. How will it sound?
3. User-Friendly Interface
Why would anyone believe you and buy what you are offering? I mean, you are just an affiliate.
When your content is presented in a user-friendly interface, it always helps reduce the friction when going through it.
As an example, on our TastedRecipes product reviews, we make it super easy for readers to know which is the recommended product out of all of them.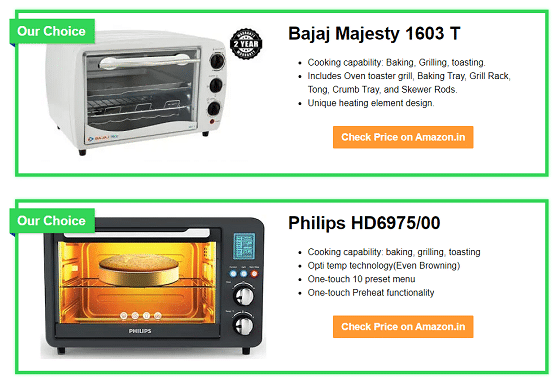 Still, anyone willing to view all the products and read about it is a very user-friendly way. Everything is available in a very easy to navigate the tabular form.
4. Create Genuinely Helpful Content
People talk a lot about making money from a blog via affiliate marketing. And it's quite easy for a newbie to get fascinated about it.
In the process, affiliate marketers forget one thing, which is to create genuinely helpful content.
Genuine content builds trust and, in the process, helps the affiliate marketer scale his affiliate marketing business.
People love to read, like, share, comment, and get associated with valuable stuff online. And that useful stuff could be a collection of images, a video, a blog, a vlog, or anything else.
Content is the king, and the moment you compromise with it, you go down. Serious affiliate marketers focus on building content, and their content helps winning readers' trust. They publish organic content of the highest quality—the voice their ideas and opinions about a product are genuine and helpful to the readers.
If we take the above example of OTG ovens in review, you will see the review takes care of everything, including product description in a very scannable format, pros, cons, FAQs, how we select the best item. We even share what one should look for when selecting the products for their use.
One can say similar things about my review on BizTips as well. As an example, The Moosend Review or Payoneer review covers everything one needs to get to know the product.
5. Trust is a Factor of Time
Finally, always remember, trust can't be built overnight. It requires time and honest efforts for an elongated period.
You need to be honest with your readers, but you can't be honest for a short period and expect someone will start trusting you. They need a pleasant experience from your review for them to search for you and trust your review again.
Being honest and genuine is a habit. You can't pretend to be authentic.
Let me share one more story about product recommendation.
If you know me, you possibly know about my freelancing niche, which is forums, especially vBulletin and XenForo.
VBulletin, once an excellent product, is a complete crap now. I don't recommend it anymore.
I was a fan of vBulletin for forums for a few years, but when I was not confident about the product moving forward, I started recommending Xenforo. Xenforo doesn't have an affiliate program, but vBulletin had, I still recommended, Xenforo over vBulletin.
My clients found it genuine. However, some clients thought I was recommending XenForo over vBulletin to make more money working for them in the migration as well. However, it didn't matter to me because I knew I was doing the right things.
Few years down the line, the clients for whom I moved over to XenForo appreciate my recommendations.
Similar things can be said about every product that I recommend and endorse. The reason for a recommendation is not the commission that the product will pay me but because I think it is useful to my readers.
Also read:
SWOT Analysis of Affiliate Marketing to know its strengths, identify the weaknesses, look for opportunities and be prepared for the threats.
Final Thoughts
You can build trust by only recommending products that you are sure about. I only prefer recommending products that I genuinely use and is a satisfied customer.
If the quality of the product goes down, as a customer, I am aware of it and can take necessary action to let my readers know about the same or even take the review down.
In the world of affiliate marketing, it is elementary to lose trust but takes ages to build it. Don't try to trick readers for quick money as it will not take you much far.
Create genuine content. If needed, buy the item to do the research. Talk to existing buyers. Gather every single detail of the product. Get in touch with the manufacturer not to give you a product to review but to know the critical product details. When you have such extensive info, your content automatically shines.
Building a trustworthy foundation is the backbone of an affiliate marketing business. And it can be achieved by being honest and reliable with the readers.
If your readers are willing to buy from you even when they know, the author will be paid a commission, and you can safely assume you have gained their trust.
Be active on social media platforms. Converse with people, answer their emails, chat with them. Spend more time on helping people instead of pushing people to buy.
Don't focus only on the financial aspect of the product. Help people and try to build a community online.