How to Be Productive. How work from home developers and freelancers stop wasting the time to be more productive by making room for these habits.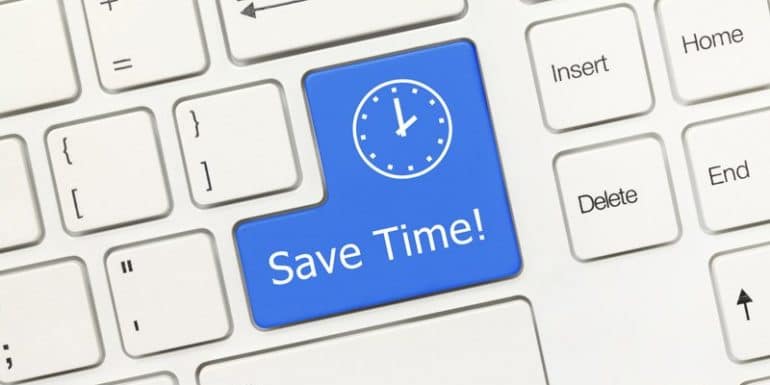 Each one of us has 24 hours in a day out of which we dedicate 8 to 10 hours to work. Working from home can impact productivity. Is there a way out to be more productive as a work from home developer?
The answer is YES
But, if you allow things to drag in your productive time, you may end up wasting too much time and achieve less.
Do you keep going back to inbox for new emails?
Do you stumble on the random news to read?
Do you watch Youtube videos or meme videos on Facebook?
Do you forward chain messages from one group to other on Whatsapp?
Do you watch TV or news channels just for the sake of it?
If any of the above answers are yes, you may be wasting too much of your time online. If you allow it to continue, you will have less time for the work that matter. Here are a few tips that I follow to save me a lot of valuable time.
1. Use Social Media Wisely
One has to be on social media, but too much social media can be an addiction. It can take your precious time when scrolling the Facebook timeline or trending twitter topics. The effect doesn't end with time, but it can clutter your brain that can reduce your concentration and focus.
Allocate some time to social media, but you don't need to respond to each notification in real-time. Have an upper limit to the amount of time you want to allocate to each of the social media site or an app.
I have a 15-minute rule for social media. Fifteen minutes every day is more than enough to each of the social media site to keep me updated of everything on it for the day and the 15 minutes aren't the first of the morning, but it is as late as possible in the day.
Read How Developers Can Use Social Media Marketing To Get Clients
2. Personal Vs. Professional
If you are one who uses social media for marketing or email for clients, you have to find a way to keep the personal and professional life differently.
The best approach is to leave the personal accounts at home, but if you are working from home, it makes things little more complicated. Use a different computer for personal and professional work. If it isn't a feasible option, allocate a different time for individual work.
As an example, the time between 1 PM to 2 PM for personal emails and personal social media accounts works well for me.
I know it is easier said than done, but if things had been easy, it wouldn't need a mention here.
3. Hire Someone To Do It
You can work from home, but that doesn't mean you can't hire someone on an outsourcing basis. If you are working from home, you can always find someone who can work for you from their home as well. Open up to outsourcing and offload things that can be done by others.
Developers are control freak, and I am one too. They want to be doing everything either personally or under their supervision. It may be an excellent strategy to start that way for quality control, but it is quite tough to scale it up if everything has to get your approval. You have to build a team and rely on it and add the necessary checkpoints to make sure the quality of the work is at par.
Read How Freelancers Can Better Manage Their Time.
4. Batch Work
A multi-tasker switch between tasks. It is a freelancer and entrepreneur fantasy because it makes us believe we are doing a lot more work and are being productive.
Multitasking may work for mechanical type work, but it isn't for the creative people and developers. They need laser focus and a high degree of concentration to deliver the highest quality of work with as less bug as possible in the first attempt to be a lot more productive.
When I am blogging, I don't keep my phone nearby because that way I am not notified of the new email, Skype or iMessage to get distracted and reply which can wait few hours till I complete my article. Similarly, when I am working for clients, the blog comment can wait.
5. Have Goals
Not having a goal can mean one react to the opportunities that come along. Saying yes to every opportunity in the order they come may not be a good idea. Having a long-term goal can mean one can test the current opportunity to see if it is in line with the long-term goal or not before committing to it.
Only a long-term goal isn't enough, and one may get distracted by it. Have the right checkpoints in between with short-term goals to align and perform the necessary checks to make sure you are on the right track to meet the long-term goal over time.
Read The Skills Every Entrepreneur Must Have
6. Schedule Your Work
Freelancing could be a rewarding career giving the flexibility to work on one's own time and place. With flexibility comes responsibility. The point here is to draw a work schedule so that maximum work can be pulled out in a given time. Without a work schedule, one is likely to be a lot less productive.
The work schedule is not about working 9 to 6. That's a job. To get rid of 9 to 6 rat race one chose to freelance. So, it is not about consistently working for long hours meaninglessly. It's about framing a time table to work to be more productive by working less.
It's about finding the most productive time slot in the 24 hours time frame.
For example, one can be comfortable working early at 6 am or say 2 pm. Fix a work schedule that works for your style and tinker it to be more productive. It will help you save a lot of time.
Read How to Create A Schedule to Work From Home and Stick to It?
7. Keep Away from Distractions
Social media, smartphones, YouTube, online games, notifications, and a lot more fancy things are perhaps solid distractors for many of us. That's what a master procrastinator needs?
A small distraction can do significant damages. One will never know where time flew away.
YouTube and Facebook not only create a distraction, but they kill productivity having a dangerous effect on work and incomes together.
There's a whole new world of distractions apart from Facebook and YouTube while working from home. For example, TV, music, kids, pets, visitors, constant chatters, and noises. All of them are major productivity killers.
As work from home freelancer, the above distractions need attention little more at a given point of time. What's the deal then?
Create a separate workspace at home, possibly a spare room. It will help an individual to stay focused on work although being surrounded by all of the above. Enforce some strict rules on one own self as well as for others.
For example, if you have kids, then make them understand that when you are sitting in front of your desk, it is your work time.
8. Have Frequent Breaks
Finding a perfect balance between work & play is vital for a funfilled freelancing career. Additionally, it motivates a freelancer to keep on doing things even if it goes unnoticed.
The best way to do this is by adjusting timely short breaks in the work schedule. Neither too long nor too short. Working for an extended period will significantly compromise the output quality.
Furthermore, it demotivates a freelance if one has to redo it. It is unknowingly slipping into guilt mode of wasting time without productive result.
A short break can amount to a 10-minute coffee, a light walk or reading (not on social media but a book or articles) something unusual. Maybe some freelancers may enjoy long breaks for about an hour.
Experiment on what works for you but make sure you are disciplined enough to get back to work.
9. Brainstorm Regularly
Whether one does freelancing in writing, designing, or coding niche, brainstorming should be an essential part of the process.
Let's assume you started a blog. Initially, you had ideas flooding your mind. They would keep you up and running the whole time. Then one day you find those ideas vanishing slowly in thin air. Eventually, your blog post decreases, and the pressure of having no topics take a troll.
Some of you will call it as writer's block or lack of inspiration. The core of the problem is you didn't brainstorm your ideas those were trending in your mind.
It happens with me often. I'm in the middle of writing a blog post for BizTips, and suddenly, new topics start hitting my mind. Or when I am writing codes, something strikes me to develop.
I compile all of them and brainstorm each one of them to craft another blog post out of it or list of plugins I may want to develop. This way, I rarely run out ideas. Even today, I have more than 600 blog post topics to write or a lot of plugins I can create for WordPress or XenForo.
When I am not writing or developing, I read. It also helps me brainstorm ideas for writing, code, or even investment for that matter.
Read How Developers Can Be Creative at Freelancing
And Finally
Stop reading all the time-saving tips online and start implementing them. You may save more time by applying only one tip than to go through many time-saving tips lists.