Is PayPal Safe? Yes, it is completely safe and secure to add bank and credit card information to PayPal India and is a better way to get paid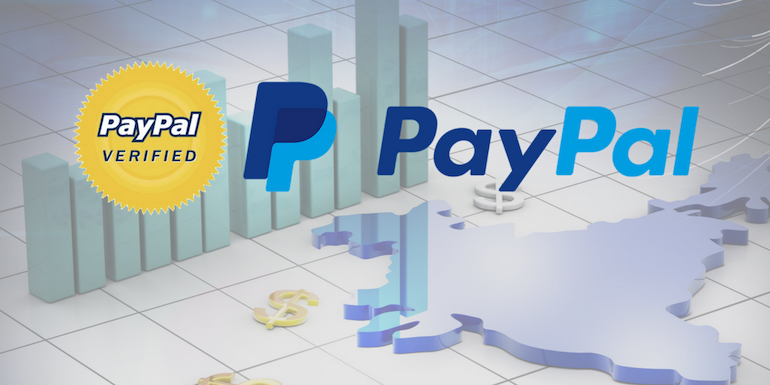 Yes, PayPal is completely safe and secure. You can go ahead link a bank account or add credit card information to the Indian PayPal account.
Still, if you are concerned about security, avoid adding a credit card. Instead, only link a bank account to PayPal to receive money.
Is PayPal Safe to Link an Indian Bank Account?
When you link a bank account, it is not connecting so that PayPal can debit from your bank account, but it is only for verification purposes.
So you add bank details in PayPal, and PayPal makes a couple of small deposits to your bank account for confirmation. Once you confirm the amounts deposited, your bank accounts are verified, and then you can withdraw the payment received in PayPal to your bank account.
As the bank details are only for confirmation, there is no withdrawal that PayPal can execute on your bank account, and so it is entirely secure to add your bank account in PayPal.
Is PayPal Safe for Adding Credit / Debit Card Details?
When you want to make a payment through PayPal, you need a credit or debit card linked to your PayPal account. PayPal can deduct money from the linked card once you connect a card (debit or credit).
I have been using an Indian PayPal account since 2003 and has linked credit cards to all my accounts (Had personal accounts back then and now have my, my wife's and my company account). I manage my credit cards very actively. There hasn't been any incident in the last 14 years where I saw any unauthorised transaction from PayPal on my cards.
So yes, it is entirely safe and secure to link your bank account and credit cards to your PayPal account. However, make sure you are careful when logging into your PayPal account that you are always on the PayPal site and are not enter your passwords in some phishing sites. Check out PayPal security tips for phishing.
Note: In India, when we make a payment with a credit card, we need a pin for offline payment or OTP (one-time password). In some cases, you also need a transaction password for online payment. However, PayPal (or any international payment processor) does not require them, and card numbers and CVV are enough to process the payment.
Can PayPal Take Money from my Bank Account?
The short answer is no. PayPal can't take money from your bank account.
However, if you have added a debit card to your PayPal account, you can pay others with it. Which in turn means you are spending money from your bank account.
So theoretically, PayPal can take money from your bank account, but I have been using PayPal since 2004, and there has never been a single incidence where PayPal charged my cards without my consent.
However, as a general rule, you can be tricked to make a PayPal payment. For example, I get so many emails where I have won an enormous sum and need to make a small initial payment to process the reward. So it is better to remain cautious when making payments.
Is PayPal Safe for Receiving Foreign Payment in India?
Totally. I have been receiving payments in PayPal since 2004. At that time, we had no option to withdraw and only spend them online with merchants that accepted PayPal.
PayPal started sending checks to India only in 2008ish time, and since then, it has been one of the better ways to receive payment in India.
Forex rates aren't very competitive with PayPal, and some PayPal alternatives provide much better rates. However, I haven't heard a single instance of any major security breach with PayPal in the past decade.
Is PayPal Safe for My Clients?
Ideally yes. But if your clients aren't using PayPal beforehand, why not ask them to pay via Payoneer or PingPongX to save on very high PayPal fees.
I like to use PayPal only for smaller payments from clients where they are already using PayPal, and it is easy for them to make the payment almost instantly. However, for long-term clients, I recommend them to Pay me via Payoneer.