How developers who are willing to freelance can overcome the fear of getting started as a freelancer and succeed as a freelancer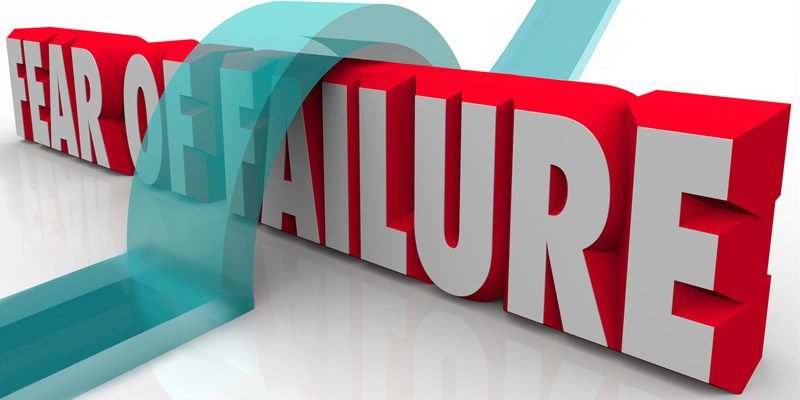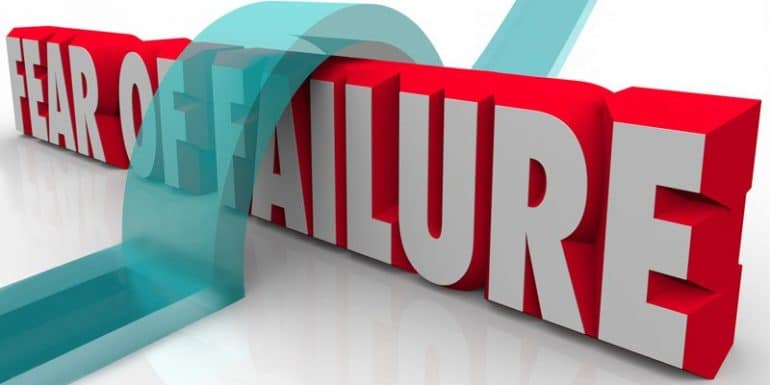 Developers are afraid of getting started with freelancing because they aren't sure of may unfold. The fear of the unknown is the most common fear willing to freelance. So let me help you overcome the fear of getting started as a freelancer.
I have experienced the stage of being fearful. So let me share the common fear of developers who wish to be freelancers and how to overcome such fears.
1. The Fear of Failure
The most exaggerated fear among individuals is fear of failure.
Many people have failed, and there will be many people who will fail. It is not about failure at something, but it is all about being able to rise from those failures.
What if some XYZ doesn't work?
So who cares. It did not work, and so no one knows about it, and so it hardly matters.
There are so many websites, blogs, and even freelancing websites where I have failed miserably. No one knows about them except me unless I want to be writing about them on my blog.
No one on this planet has the time to list all your failures and question you about them.
Microsoft failed at Encarta, where they tried publishing an online Encyclopedia. It was before Wikipedia. There are high chances that you may not even know about it. The reason I shared about a technology company that you may carefully follow as a developer, and you still have not heard about some of their failed products.
Anybody can fail. It is just that if you fail, no one cares, and you shouldn't either. Take failure as a learning experience and focus on the next thing that can work for you.
2. The Fear of Being Inexperience
No one is born with an experience certificate.
You are new to something that doesn't mean clients will not hire you if you show the willingness to learn and demonstrate expertise in a related field.
If you start your career as a freelance developer in Upwork today, you will not have the reviews and feedback in the profile to show up, but that doesn't mean you are a newbie.
You know your stuff, and though it doesn't have the needed reviews to show off, you can always structure your upwork profile with portfolio, references to show your expertise.
Even if you are a fresher, you can build samples and showcase experience. Inexperience is more used as an excuse than anything else.
3. The Fear of No Relevant Experience
You lag the right technology that you foresee as the future in the Freelancing world.
The only question I want to be asking is, will you remain the old technology for the rest of your life, or is it when your employer kicks your butt, that you will think about making a move?
That should answer your question.
In the Internet era, there is a rapid change in everything. Even people are predicting the end of the Google era. Technology is ever-changing, and you have to keep up with it.
When I moved over from vBulletin to XenForo, I had no experience with it. When I started WordPress, it was new to me as well.
If I look at my career, I made a move from being a C++ developer when I started my career to the C# developer when I left the job forever and took a job as an SEO guy as well. As a freelancer, I started with PHP and vBulletin and then made a move to WordPress & XenForo.
As of today, I am trying to be a writer. Making up monthly writing challenges of writing daily or weekly. I can say for sure, and my writing has improved considerably over the last six months.
If I apply to write jobs for my clients, will my development experience come in handy, I don't think so? I will need a fresh start even as a freelancer.
4. The Fear of Not Being Paid Enough
What is the hourly rate that your employer is paying for you? I am damn sure it is less than what you may get even when you try Fiverr.
In India, seldom developers are paid $1500 (Almost one lacs) per month, but still, if we consider that as the salary of 6 to 7 years of an experienced developer. Assume 22 working days, and he is paid $70 per day, and his hourly rate is under $9 without considering the extra hours that he puts with late nights and weekends in the name of deliverables.
With 6 to 7 years of developing experience, it should be relatively easy for anyone to be able to get double-digit hourly rates.
5. The Fear of Not Getting Enough Clients
What if you get too many clients? How do you know you won't get enough clients? Have you tried it?
If you don't try, will you ever know if you will get enough clients or not?
If you don't get clients, will you not try things that work for other freelancers?
Are you behaving as you know for sure that no one on this planet is looking for services that you can offer, fine, but I am sure you can provide something that others are willing to pay for?
6. The Fear of Freelancer Lifestyle
The last but the essential fear among developers is the fear of being a freelancer. The fear takes many forms, and one of them is they may have a tough time working from home or live the life of a freelancer.
Fear of being a freelancer also comes from a lack of self-motivation. If you aren't one of those guys who is self-motivated, it can be tough.
There is no project manager or team leader to review your code. Clients are often nontechnical, and you can always be tempted to take shortcuts to get the job done faster, and if you have such an attitude, freelancing is not for you.