My last check from Google Adsense in India. They will now stop paying Indian publishers via check in Indian Rupees from now on.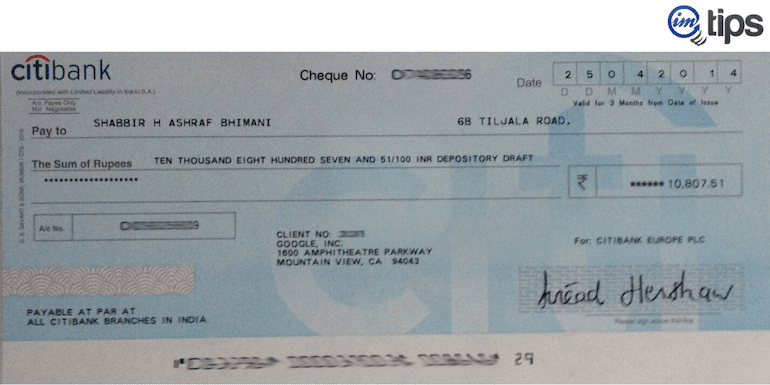 Adsense is stopping sending checks to India. From now on, the amount will come to your Indian bank account as a wire transfer. Though Google won't be charging any fees. However, the banks will charge a fee for the inward wire transfers.
So here is something that I like to keep as a memory. My last Adsense check.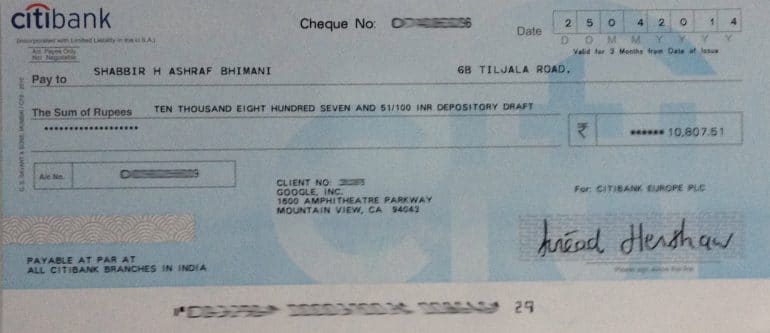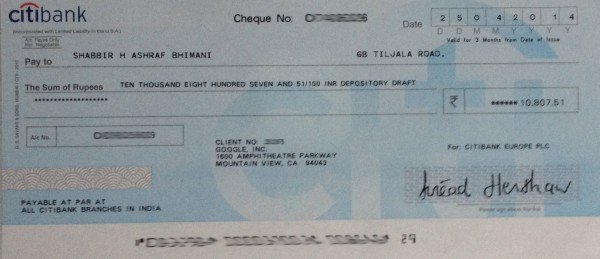 Many bloggers don't prefer using Google Adsense for monetizing a blog. I like to monetize my blogs with Google Adsense.
Also, check out some of my articles on blogging:
Also read:
The proper way to add Google Adsense auto or manual ads to a WordPress blog. Easy to follow step by step guide with screenshot of each step