Are you a WordPress plugin developer looking to make money developing WordPress plugins? There are 3 ways you can position the plugin to make money with it.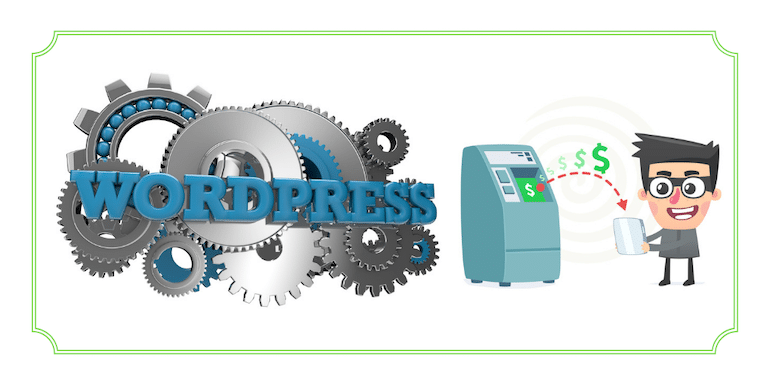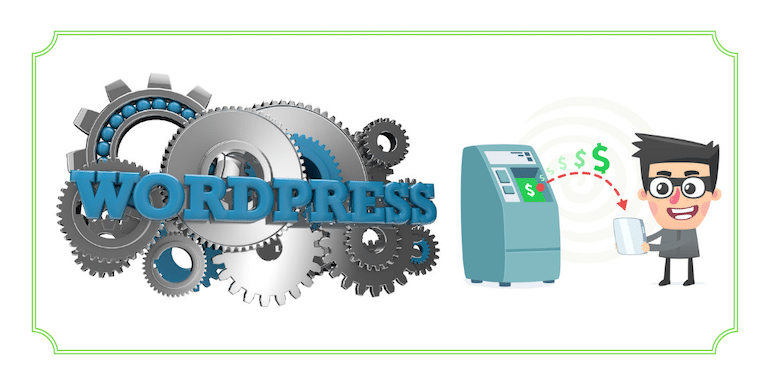 Making money building a WordPress plugin won't be easy. Everything you can think of may already be on offer as a plugin for WordPress. Again, it can be a setback. However, the way I see it is, there is so much opportunity to build something ten times better than what may already be available.
I will share three types of plugin offerings developers can have to help them make money, along with examples. If you aren't comfortable with plugins yet, check out my article on Ways College Student Can Make Money Programming.
So without much of ado, let us begin with the offering you can have for a plugin and make money as a developer building it.
Keep Plugin as Free With Customization as a Service
Many plugins are available as free to download and free to use.
So how does a developer profit out of it?
No donations aren't enough if the plugin isn't a popular one.
The best is to use the plugin as a sample to grab clients to offer further customization as a service within the plugin.
The one example I can think of right out from the plugins I use for WordPress is AMP for WP. It is one of the must-have plugins for WordPress, but the developers offer WordPress plugin customization as well as further web development as a service.
Developers of the plugin will be the first choice for any customization in the plugin. Moreover, offering complete web development services, including technical SEO, is quite innovative.
If nothing works out and plugins don't gain the needed popularity, one can use the free plugins as a source of sample work on freelancing marketplaces like Upwork.
A total win-win scenario for the developer.
Also read:
The DIY guide with screenshots of every step and written by a programmer for programmers to help start a programming blog in under an hour
Basic Version as Free with an Option to go Pro
Freemium is the right word for such an offer.
Offer value in the free version of the plugin. As it becomes popular and a must use, add more value with a premium version of the plugin.
The best example for this plugin has to be the Yoast SEO plugin.
As far as I remember, the All-in-One SEO Pack plugin and Yoast SEO started at the same time. If I remember correctly, All-in-SEO Pack was recommended initially. It was a must for SEO in WordPress, but Yoast added so many features and incorporated so much more, it became a must plugin in WordPress. Some critical functionalities for SEO I remember when using All-in-One SEO Pack were done using separate plugins:
Breadcrumbs for providing better user navigation.
No Category Base to avoid Category keyword in category page URLs.
Yoast SEO, over time, included them as a part of the core plugin.
So now, we can use one SEO plugin to have all those functionalities. They added even more features like readability score, internal link suggestions in the premium version.
One can say Yoast as a plugin is definitely ten times better than any other plugin for SEO in WordPress now.
The ideal way is to offer a free plugin and keep adding more to the core functionality. Once it becomes a must-use, provide more with the premium features.
You will find a similar story for any WordPress freemium plugin.
Offer a Premium Plugin Right Away
With freemium, the plugin has to have some popularity to make a significant number of sales of the paid version. The other way to make money developing plugin is to offer a premium plugin directly.
The best example is WP-Rocket, which doesn't provide any free option because many other caching plugins are free.
They directly offer the paid version, and it is a plugin that solves a problem for the users. It makes caching and speeding up a WordPress site a breeze. The problem other free plugin has is the 5 to 7 pages of configuration settings. WP-Rocket takes the pain out of the equation when using it. They even beat the simplicity and usability of the Super Cache Plugin By Automattic, the people behind WordPress.
Again, the concept of making a paid version should be to beat the free option in terms of functionality and the problem it can solve for the customer.
Often developers are more interested in considering a plugin they want to develop without considering the problems it will solve for the customers using it. Premium plugins have to solve a customer problem to make money for the developer and can't be yet another option.
Final Thoughts
Though the idea is to focus on WordPress plugins, the concept also applies to any other CMS, including but not limited to XenForo, vBulletin, Joomla, etc.