With Google pushing auto ads, it may be a better choice for webmasters to consider these Google Adsense Alternatives in 2021.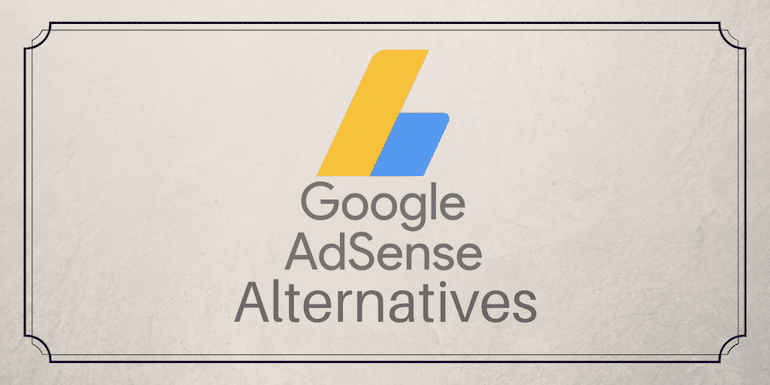 I love Google Adsense, but that doesn't mean one should not look for alternatives to supplement revenue one can earn from the website. So let me share some of the best Google Adsense Alternatives one should look to try.
Without much ado, let's straight away get into the ad networks that can be a good substitute for Google Adsense.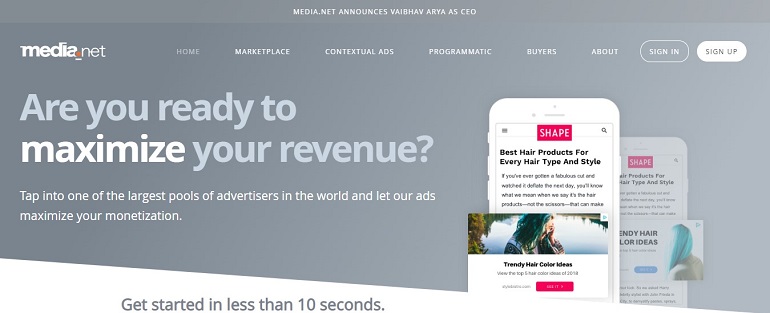 Media.net is the #1 Google Adsense alternative from Yahoo and Bing. The company offers innovative advertising solutions to both publishers and advertisers. However, earnings are less in the media.net programs compared to Google Adsense. Still, it makes a decent alternative altogether.
Besides, they make payments via Payoneer (Read my Payoneer review), which is again a benefit to the publisher. Earlier PayPal was their leading payment gateway.
Guess what, media.net is the second-largest contextual ad program across the globe. It runs Yahoo & Bing's contextual ad programs. The best part is it takes only two days to get account approval. Additionally, it gives an extra 10% over the first three months of earning. Try it for your site and/or blog.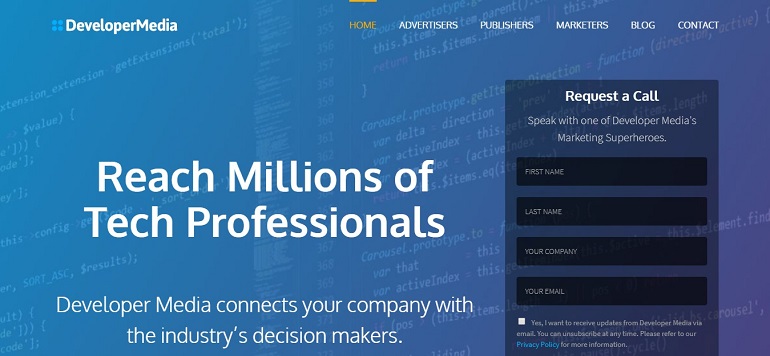 Developer Media accepts only technology sites in its network. It is one of the best advertising networks for a technical site. I am using Developer Media for Go4Expert.com, and it works well for forums or for that matter, any technology site.
They don't have a very high traffic requirement. So it suitable for a new technical site with good content to be part of the ad network. Payment via PayPal, and payment terms are net 30. It means you get paid on the last day of every month (or first of the preceding month depending on the time zone) for the earnings of the previous month.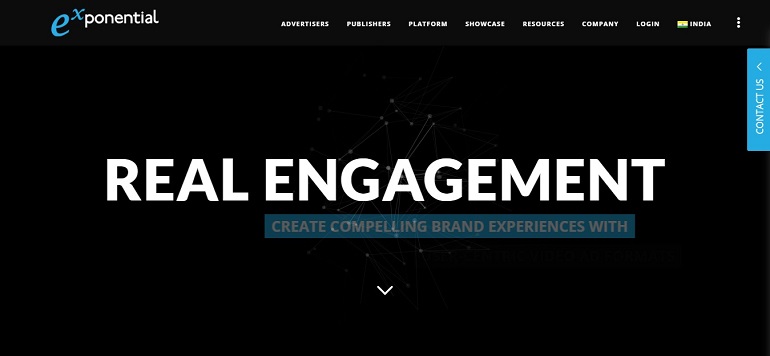 Exponential (earlier tribal fusion) works with publishers on a utterly transparent revenue share model. The ad network uses a multichannel monetization model.
It is because users are now accessing publisher content in a variety of ways online. Exponential provides the most dynamic, relevant, and engaging ad formats across display, video, and mobile.
Ad formats such as IAB rising star and polite pre-roll generate high CPMs for publishers. To enhance the user experience, Exponential works closely with both advertisers and publishers. They pay publishers 55% of total revenue secured on their site. Take a look at the publisher's requirement section below.
To join the Exponential publisher network, you must have:
A minimum of 500K unique users per month
Highly targeted, relevant, and regularly updated content
A professional and attractive site design
An active user base & top-level domain URL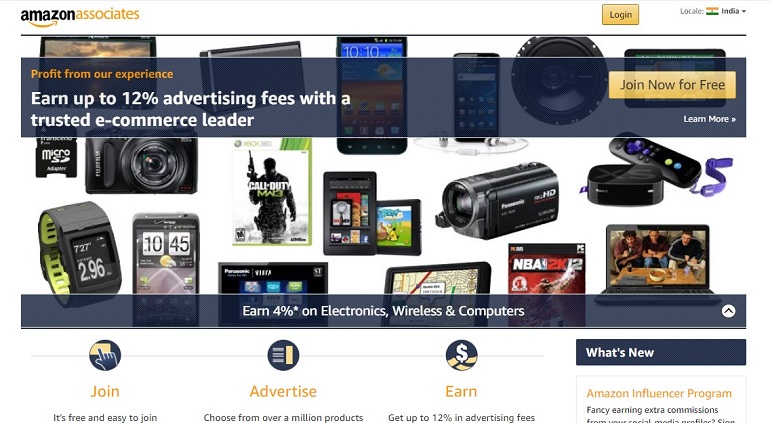 Well, Amazon associates isn't a traditional ad network like others in this list. If you have a site or blog that speaks about products sold on Amazon, then this program is a good deal. Amazon allows you to promote a wide variety of inventory on your site or blog.
One can put product display ads, native ads, product links, carousel ads, and more. Moreover, Amazon associate is not a typical PPC or CPM program. On the contrary, it works on a commission basis. If a product is sold using your link, you will be paid a commission between 4% to 8% depending on the category.
The Amazon associate is very popular among affiliates. There are two reasons behind it. First, the power of the Amazon brand and second is its availability in many countries.
Also read:
The 7 Key points that make a difference between an average Amazon India Affiliate and a Super successful Amazon India affiliate.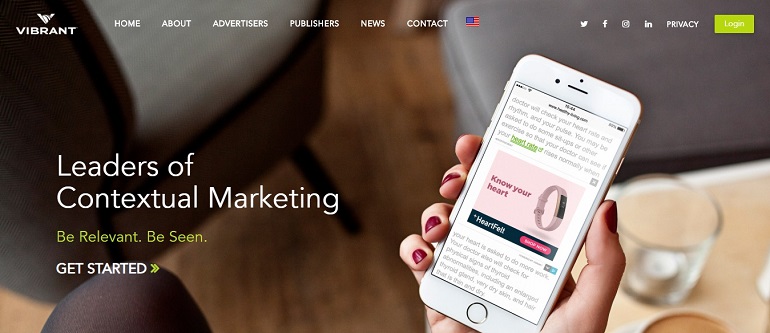 Vibrant Media is quite famous among publishers & advertisers. There are two upfront reasons behind it. First, they have premium advertisers at their disposal, and second, their CPC rates are high. I guess the high CPC rates are enough to attract a large swath of publishers across the globe.
However, Vibrant Media is very selective when it comes to the publisher's websites. They have a set of policies they strictly follow to approve a website to show ads on. For example, the site must be of high-quality. And it must have a bare minimum of 500K page views per month.
The system works similar to Infolinks mentioned above. A popup appears when a user hovers over relevant keywords and phrases. The system auto-detects these words and configures an advertising code on it. This way, publishers draw a high number of clicks.
Although the site approval seems a bit tough, Vibrant Media can be a great Google Adsense alternative.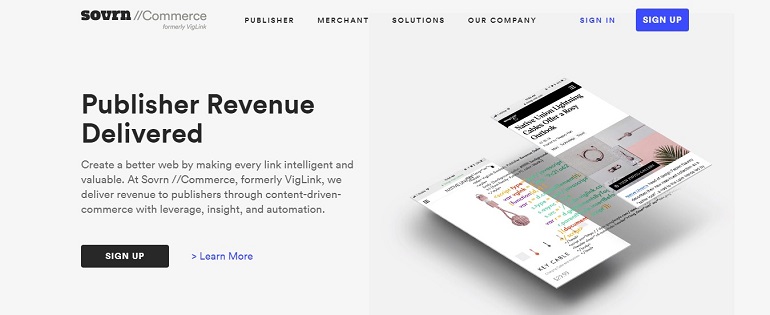 VigLink used to work differently compared to all those mentioned in this list. What VigLink does is it detects and converts keyword into affiliate links. This way, publishers earn up to 50% revenue through clicks on affiliate sales. The company has more than 32K affiliate merchants currently.
VigLink offers three core technologies to publishers viz VigLink Convert, VigLink Insert, and VigLink Anywhere. I have explained all three of them in brief. Take a look below:
VigLink Convert: It converts ordinary product links into monetized links. If the product is sold, the publisher will earn a commission.
VigLink Insert: Here, the system automatically detects keywords and converts them into affiliate links. It is ideal for those who deal with lots of eCommerce product selling.
VigLink Anywhere: This is an exciting feature. Here publishers can create and share links via Twitter, Facebook, email, etc.
I will recommend VigLink because the approval process is simple.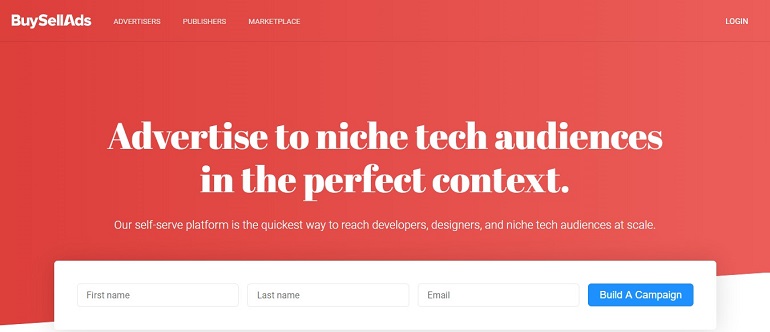 BuySellAds is kinda a broker between publisher and advertiser. They sell the publisher's website ad space to advertisers. For getting maximum revenue-generating ads, the system goes through a vigorous process. For example, they analyze the page rank, Alexa score, inbound link count, and other metrics when a site is submitted for approval.
In short, they detect the overall quality of a site. Now that's great news because who would advertise on a low profile site. The earnings are also useful because they pay 75% of the total ad revenue that your ad space collects. There are specific guidelines a publisher needs to follow.
Only English language sites will be approved. Additionally, there has to be a minimum of 100,000 page views per month. Moreover, sub-domains aren't allowed; hence, make sure you own a custom domain. Apart from all this, anyone is good to go with this fantastic Google Adsense alternative.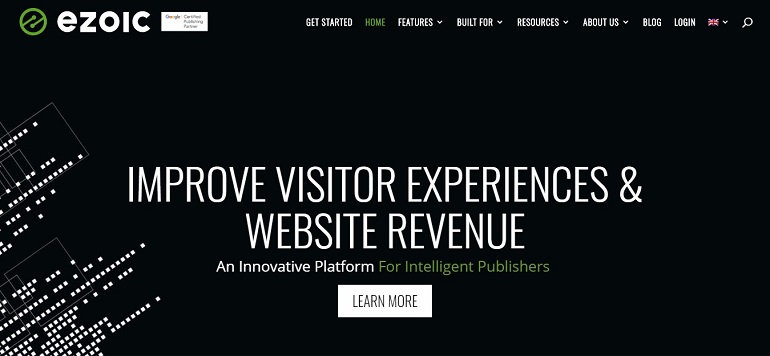 Ezoic is a robust Google Adsense alternative. It is a certified Google Adsense partner. Publishers can publish and test almost all kinds of ads based on size, color, placement, and network using Ezoic.
Along with being a Google Adsense partner, Ezoic has an added advantage. They are allowed to place more ad units on a single page compared to a regular publisher. It merely means more ads and more earnings. There's a small glitch with Ezoic account approval. The publisher needs to have 10K monthly views to get his/her account approved.
Using the Ezoic ad network makes sense because other ad networks demand more than 25K monthly views.
The only thing I don't like about Ezoic is, they want us to change the nameservers of the domain to point to Ezoic. The only reason I didn't want to try Ezoic for my websites.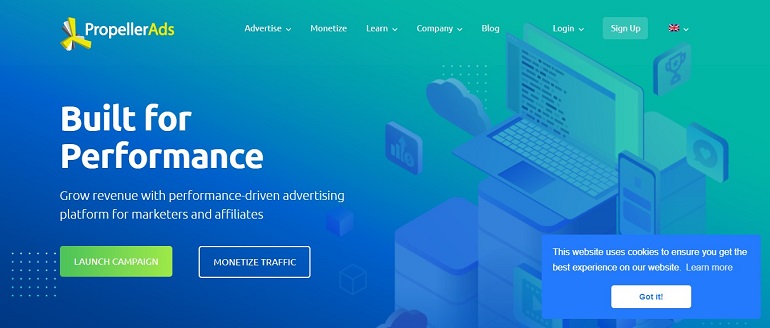 Propeller Ads is a premium Google Adsense alternative. Alongside it's one of the largest ad networks for publishers and advertisers. If you are dealing in niches like entertainment, videos, movies, games, dating, finances, software, and gambling, then you can make good money with this ad network.
Another exciting thing about Propeller ads is their CPMs. If you have loads of mobile traffic, then monetizing your apps and mobile services would lead to a significant advantage. It is because Propeller ads give huge ROI and CPMs on mobile ads.
An upfront reason as to why one should use propeller ads network is their portfolio of ad types and monetization methods. They offer native display ads and push notification ads.
Payout options at propeller are as good as others. You can select weekly payments instead of monthly. The ad network is best for publishers from countries like India, Turkey, South Africa, etc. struggling to monetize their web traffic.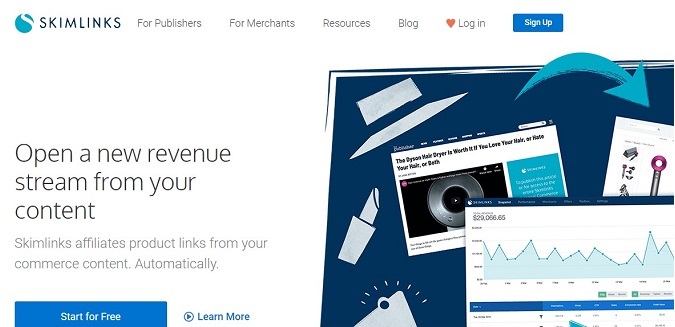 Skimlinks turns standard links into affiliate links. The onboarding process is easy. Once your account is approved, add a snippet code to your site or blog. That's it. All links in the Skimlinks network will turn into affiliate links. However, they charge 25% of the commissions. You keep the remaining 75%.
There's no direct cost to use Skimlinks. It's free, but as mentioned above, they take a share in the commission. There's only a single backdrop. The system doesn't provide real-time reporting on commissions.
The good news about using Skimlinks is the publisher doesn't need to apply to every affiliate program rendered by merchants. With the help of Skimlinks, a publisher can reach out to thousands of merchants across the globe.

Unlike Google Adsense, the Revcontent has an easy approval process. Additionally, it has one of the best & quality native ads networks. Let me tell you why native ads are beneficial in the first place.
Native ads have a high engagement rate compared to display ads. They blend into your website or blog content in such a way that they look like related articles. This way, it becomes easy for publishers to generate views and clicks due to camouflage.
There's another good news about using Revcontent. The CPCs are excellent; they pay 1 to 10 cents per click, making the revenue share large. The only drawback of Revcontent is their stringent minimum traffic rules policy. If you are a new blogger or website owner, your account won't get approval. Revcontent is for those who can generate high traffic volume like Forbes.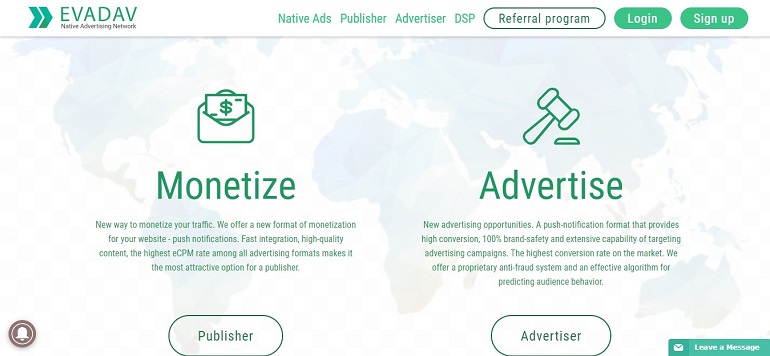 Evadav is a highly sorted Google Adsense alternative for publishers and advertisers. The reason is plain and simple. They offer a wide variety of online ads. For example, native ads, video sliders, mobile interstitials, banners, push notifications, and more.
Moreover, their CPMs are competitive, and it works quite well for both desktop & mobile publishers. Another feature Evadav offers is ad unit selection and customization. Now that's an added advantage to publishers willing to showcase customized ad units.
Payments are weekly, and there's no strict minimum web traffic policy like Revcontent. Even if there's minimum traffic, the publisher can get started with Evadav.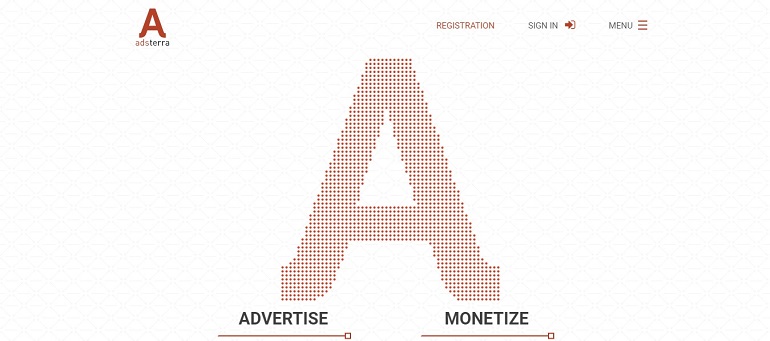 Adsterra is a recommended Google Adsense alternative for entirely good reasons. Their network is hefty, having high CPMs with a variety of ad formats. As long as payments are concerned, they have aligned a series of popular payment methods. For example, one can get paid via wire transfer, Bitcoin, PayPal, etc.
Besides, Adsterra allows publishers to filter and select the type the ads they would like to run on their website or blog. It alone helps individual publishers to monetize their online content heavily. Now that we know the monetization potential, let's see their ad formats.
Adsterra offers distinct ad formats in categories like display ads, popunders, direct links, web push notifications, and video ads.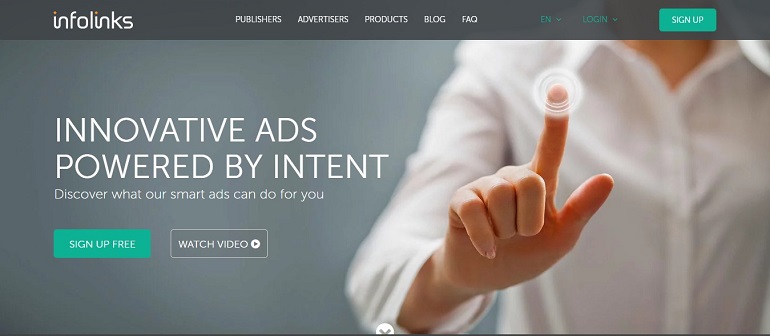 With a vast amount of textual ads, the Infolinks ad network has emerged as the best Google Adsense alternative. If you are an avid blogger just like me, then Infolinks is for you. The reason why I am telling this is Infolinks work well on blogs & sites with heavy text-based content.
The mechanism of ad display by Infolinks is based on page indexing. The system indexes a page to select the best ads to display. However, there's a wide choice for publishers to select ads and display them on their sites. The in-text ad links are quite famous among publishers.
Publishers can target popup ads on a selected word. What happens is when a visitor hovers over the word, a popup containing an ad will appear. This way, publishers can show relevant ads on keywords all over the content. But this might get a bit spammy over time and easily annoy visitors. What a publisher can do is limit the number of popups on a page.
Overall, Infolinks is easy to set up and use, provided the publishers have good content to offer. The system won't allow thin content.
You can read my view on Infolinks from 2010 here.

The best part about using the BidVertiser ads network is they pay for both clicks and conversions. However, I doubt whether it's a friendly Google Adsense alternative or not. Let's see.
The system offers text-based, banner, mobile, and slider ads configuration. Not only this, but BidVertiser also gives ad customization tools with which publishers can control the look & feel of ads on their site. Monthly payment options are available using wire transfer or PayPal. The minimum payout is $10.
But there's a downside to BidVertiser. The advertiser controls the selection of websites to make their ads appear. Now, this is done using a bidding system. If a publisher's site is not featured in the BidVertiser network, the publisher might get fewer ads to show on his/her website.

Taboola is a creative Google Adsense alternative. More than 10K publishers use Taboola to drive revenue from their digital properties.
The company has a robust content recommendation system that seamlessly blends within the website content. It sends traffic to an advertiser's site using excellently designed posts relevant to the content.
Besides, Taboola feed offers scrolling newsfeed experience similar to social network sites. Users feel like they are browsing their favorite social media network. But in reality, they are on a publisher's page. I guess Taboola is suitable for news, gossip, entertainment, and free stuff websites.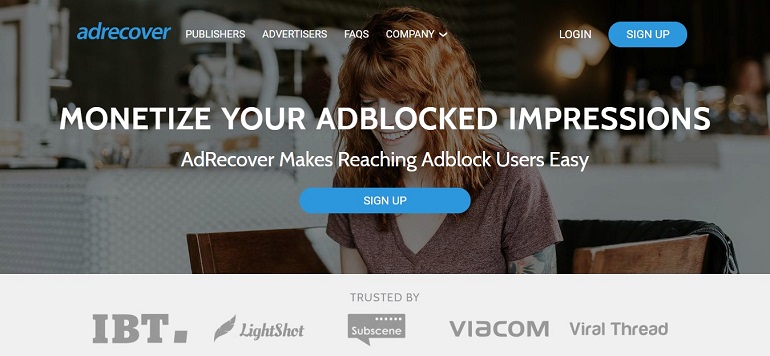 While users are setting up ad-block software to get rid of online ads, AdRecover works differently. It helps the publisher to earn revenue by displaying advertisements to Adblock users. It works well because the more people use ad blockers, the more they see your ads.
Getting started is easy. A publisher needs to sign up and verify his/her digital property (website/blog). It takes around a week to get your site verified. Register now and start showing ads to make money online.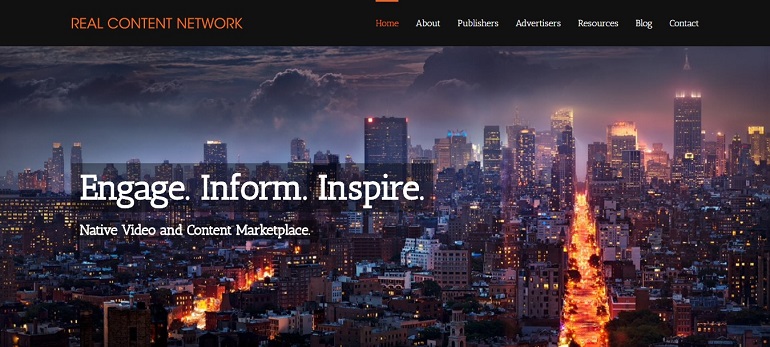 Real Content Network is a similar option to all those mentioned in this list. Successful bloggers, leading news agencies, and premium websites currently use this network. There's an interesting thing about Real Content Network. They offer premium video content to publishers to leverage additional ad revenue.
Site owners can create videos from existing content using the Real Content Network. Above all, publishers have full control over ads on their digital properties. They can decide the quality of ads being served on their site.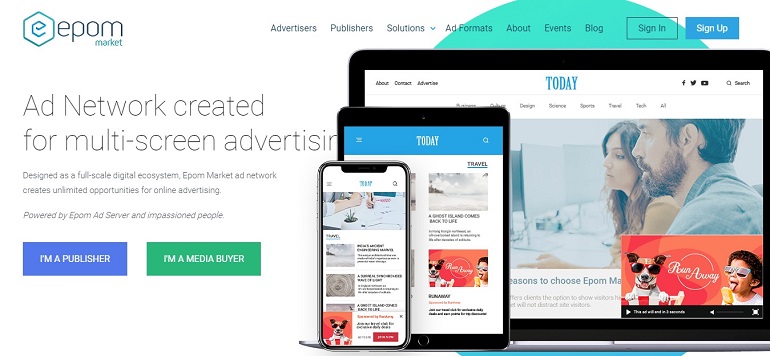 Whether it's a website, blog, or an app, Epom ad networks offer a wide range of monetization methods. Publishers can also select their choice of devices and ad formats to leverage more views and clicks.
The Epom ad network supports native ads, video ads, banner ads, and rich media ads. Publishers can heavily monetize their content at topmost prices. The company's intelligent matching algorithm and precise targeting tools help publishers reach the highest eCPMs. Another critical point is the near-100% fill rate.
The Epom market has direct partnerships with global agencies and brands. It enables them to deliver the most relevant ad to every impression. It guarantees a near-100% fill rate to the publisher's inventory.
Alongside there are a few more benefits of using Epom ad network. For example, publishers can attract audiences with engaging creatives and ad content. They can enjoy a steady, growing daily revenue. Additionally, publishers can enrich their editorial content with customizable native ads.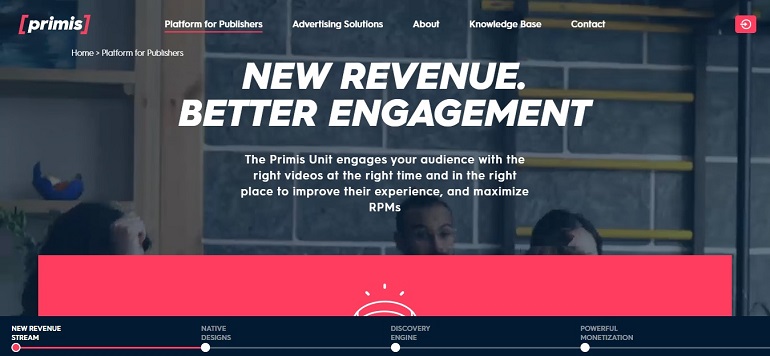 Primis is a video discovery platform. It helps users discover engaging video content on a publisher's site. It uses the video discovery engine to deliver the most relevant video to the user.
To do this, it has contextual matching, audience targeting, and AI mechanisms. The video ads on the publisher's property create new monetization opportunities. Video drives deeper engagement compared to any other ad formats.