I have tried many online businesses that have failed miserably. Here are 9 entrepreneurship lessons I learned from my past failures.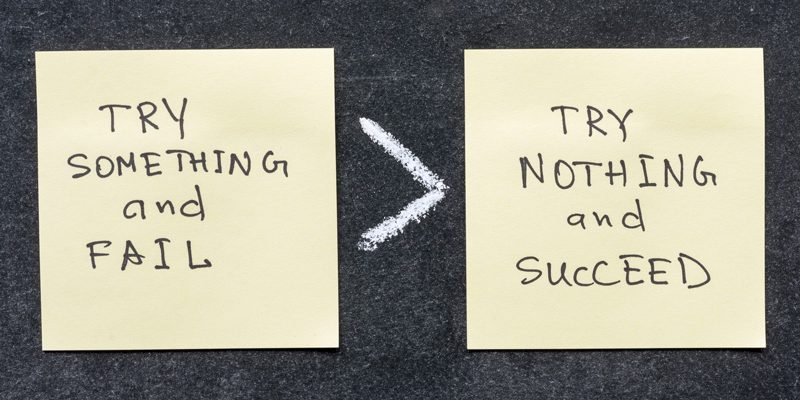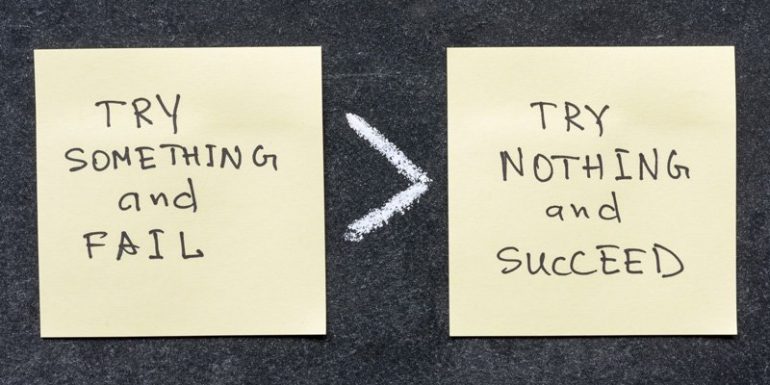 There are many businesses and websites I have tried in the past, and most of them failed. Most of my past failures taught me some useful and yet valuable entrepreneurship lessons that I will like to share with you.
But before we begin, let me share some of the significant failures I have tried in the past.
An outsourcing company focused on serving clients in the very early days of my freelancing career, which didn't work out the way I wanted it to be.
Some partnerships didn't see the sunlight of success either.
Sites like GlobalDevelopers.net, which was supposed to be a clone of RentACoder, a freelancing site in my college days, failed.
Thought building forum was my expertise. I was so confident that I can make any forum in any niche an instant success but failed. Some of the forums I launched and failed are MBAGuys.net, Club-Google.com, OperaOfLife.com, etc., and some forums failed and were merged with Go4Expert.com like CFanatic.com.
Not to mention some domains where I had plans and were never launched like ESEO.co, BlogItWell.com.
Technical coaching class taught college students programming languages like PHP, Java, and Swift was a complete failure on my part.
There are quite a few failures I have the pleasure of learning valuable entrepreneurship lessons.
I am glad I had tried those, and it is what makes me what I am now. So what are the things I learned from my failed attempts?
Also read:
Learn how to deal with failure in business from Walt Disney, Bill Gates, Abraham Lincoln, JK Rowling, Steve Jobs, and Michael Jordan.
1. Learn from your mistakes
Few things will work out the way you plan to, but most won't. The first and the most important lesson an entrepreneur has to learn about entrepreneurship is – learn from your mistakes.
You will have to keep trying things that work for you and build on the line of things that are working for you.
As an example, hiring an employee may work for someone, whereas for other outsourcing. I prefer outsourcing, and I realized this very early in my freelancing career. So I have always refrained from hiring a team and prefer the outsourcing model.
However, outsourcing has its limitations.
2. Learn from other people's mistakes
There is a limited amount of time you have on this planet. So you can't afford to learn everything by making those mistakes. You have to learn from other people who have made those mistakes in the past.
It is one of the most crucial entrepreneurship lessons I learned from my past success as well as failures.
I am into stock market investments. Mistakes in the market can be too costly if you have to do each one of them and then learn out of it. You have to learn from mistakes others have committed in the past.
As an example, I don't trade in commodities because my dad lost money trading in it. I learned overleverage was the root cause of the losses and so I avoid it at all costs.
3. Perseverance is the Key
You may not have a fair share of success in the first thing you try. The emphasis is on the fair share. It can have a mild success or a struggle. However, it may not be as successful as you may have hoped for when you started it. There is no harm in moving on, but try to apply what you learned from what hasn't worked.
No one has ever succeeded at everything they have tried. There will be successes and failures along, and one has to keep learning from the failures and take a leaf out of the success of what is working and keep doing things that are working better. Often we take failure for a total failure of a project, but a mini attempt on something can be a failure as well.
Facebook email service is a failure, but Facebook isn't. Similarly, for Google, many services haven't worked as they may have hoped for and are now closed. Neither Facebook nor Google has stopped trying new things. Perseverance is the key.
4. Do the Time Analysis
I always wanted to be in the technical education niche. So when I had an opportunity to acquire a profit-making coaching class that had more than 80 students and was teaching C, C++, Java, PHP, I latched over it without doing any analysis.
Once I was committed, I realized it needed a lot more of my time than I can afford. I wasn't too committed to it, and slowly the business turned into loss-making. I was planning to shutdown but managed to sell it off.
The next biggest entrepreneurship lesson I learned from my past failure is – businesses do not run on their own.
They need your time and energy to take it to the next level. If you are already involved in a business, it will be tough on your part to commit to new business. If you can't engage your sweat and blood to it, it is better to let the opportunity pass.
5. Build a Team
You can't-do it all alone. Moreover, you don't need to be doing it all on your own. As an entrepreneur, a good team is the biggest asset.
The primary reason for the failure of my outsourcing company was, unable to build a good team. At that time, employees were fascinated by working in big companies over startups, at least in Kolkata. Engineers from IITs Kharagpur did take final year training with us but weren't keen to work with us – the point when I moved from hiring people to outsourcing. It has worked well for me since then, but still, I like to keep my expectations low from freelancers.
However, the right mix of outsourcing and hiring is what I am doing now.
6. Have a Business Model
Advertising can't be a business model for every website. If you plan to monetize a website only with ads, make sure you have explored every other option.
From my experience, if your website audience is vast and generic, Google Adsense can be a right choice. However, if your website is for specific audiences, you may not be able to generate the kind of traffic that may be needed to create a significant amount in ad revenue.
Similarly, if you are considering starting an outsourcing company, just trying to get projects from freelancing sites and delivering them by hiring a few people may not work out. Building a business model to focus on the right freelancing niche and building more source of clients is essential.
In short, whatever you do, have a business plan for it and break the plan into short-term (monthly, quarterly) and long-term (half-yearly, yearly) targets.
7. Rise above the Competition
If you do the same thing as your competition does, don't expect the same results as your competition. You read it right – you can't expect the same result. If you can't think beyond doing what they are doing, you are bound to underperform by a considerable margin.
One of the primary reasons for the failure of MBAGuys was – I was trying to compete with my competitors. I was doing things they were doing without even thinking of doing it differently.
My competition outperformed and outclassed me, and it is one of the primary blogging and entrepreneurship lessons I have learned from my past failure.
8. Quality of product/service
Excellence will ultimately prevail in the test of time. If you are to make quick money, entrepreneurship isn't for you. Try something else.
People judge the success and failure of the entrepreneur by the balance in your bank account. But the focus shouldn't be to increase the bank balance in a short period.
Building the right product with the passion for making it more useful to the customers is the most critical aspect for a business to survive and progress. The product addresses your customers' needs and prefers you over your competition can make any business thrive.
A wrong product to a wrong set of an audience will not make a mark.
9. Marketing Plan
A good product build by an excellent team with a good business plan isn't the mantra for success. One needs to market as well.
Many online bloggers and entrepreneurs (me included) think the right product will market itself without any efforts from the owner.
The myth among online entrepreneurs had originated by reading the success stories of Facebook and Google, where they did very little to no marketing when they started. It can be accurate, but it is the wrong leaf we take it from the overly successful business.
If your product is good enough, why not market it to reach a larger audience and make a much more significant impact.
Final Thoughts
Entrepreneurship should be by choice and not by compulsion. One needs a passion for performing, dealing with the failures, and accepting them to make a move.