Answering reader question – What programming language developers who want to consider freelancing soon should choose: C++, Java or PHP?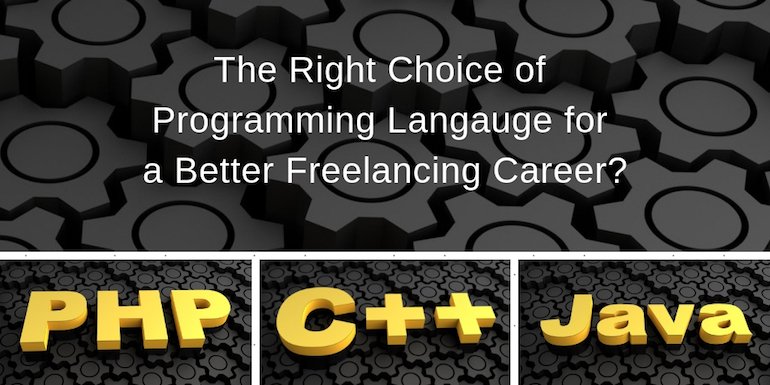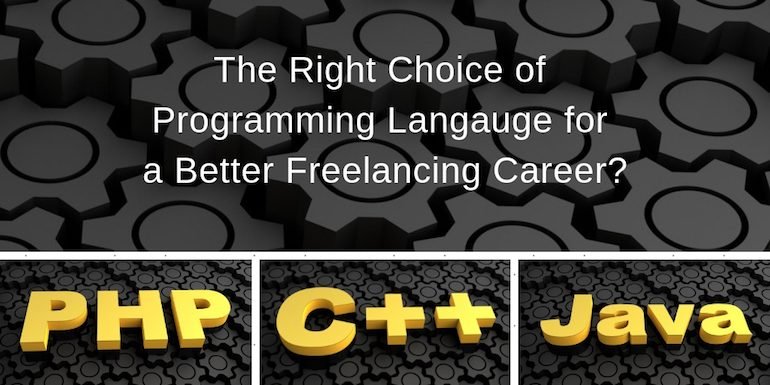 Reader Question on a choice of programming language between C++, Java, or PHP for freelancing:
I know C++ academically and have couple of years of experience working as a Java Developer. Want to consider being a freelancer and has read really good things about PHP for freelancing. I am confused. Can you please share what I should be doing.

– Vijay Bansal
The comparison between C++, Java, and PHP is like comparing between apples and oranges. Each of these programming languages has a different objective, and each of them is a clear winner.
So I will not answer this question to compare and have one clear winner among C++, Java, or PHP. The reason for comparison will be from the point of view of an Individual developer willing to be a freelancer and have confusion about which programming language to choose from.
Any technology course from any college in India starts with C or C++ as the programming language. It is the first programming language one learns. So, it is one of the most essential languages in the career of the programmer. Kinda first love for programming.
Slowly we move over to other programming languages, but the love for C++ remains.
As we dwell on Android, we find the vast-fulness of Java, or as we dig the web, we find PHP omnipresent.
As one likes to move from doing a job to a freelancer, the confusion starts. Should I go with the first love which helped me take the baby steps into the world of programming, or go with the web or mobile? I also have a soft corner to date in my heart for C and C++. If I find some articles on my Facebook timeline about C++ I still visit the site and read about it or if I am interviewing a developer, there are bound to be questions about C and C++.
The Answer – C++, Java or PHP
As a freelance developer (or willing to be one), if I have to choose one, I won't do it based on my experience. It will be based on the future.
The comparison is based on the freelancing point of view. So what should an individual freelancer or a developer willing to form a company in the future be focusing on?
Web and mobile is the future.
So if I want to be an App developer, I will consider Java or else PHP for sure.
Upwork is one of the top freelancing sites, and as of today, we have almost 4k Jobs for android development.

And 7k jobs for PHP.

Again these aren't very important numbers for comparison. However, for whatever they are worth, there is enough work for an Android as well as a PHP developer online.
The answer lies in the fact that choosing the one that you want to go with.
Do you want to be a web developer, app developer, or core C++ developer, there is enough work available as a freelancer. So you should focus on working on the technology that you love working.
Don't choose a technology because someone else is doing better in it. I agree. One has to remain ahead of the learning curve with technology, but only if something is a dying technology, it is better to make a move out of it, but I don't see that for each of C++, Java, or PHP happening any time soon.
You may even hear about Apple will derail Java and Android. Or NodeJS/AngularJS is grabbing the share of PHP, or Python is engulfing C++. I don't see it happening at least a few years down the line. So there is no point in selecting anyone based on some assumptions of the future of the technology space.
The short answer is – Go with the one you want to.