Looking for the best WordPress alternative? Here are the top CMS based on ease-of-use and popularity to help you choose a WordPress Alternatives easily.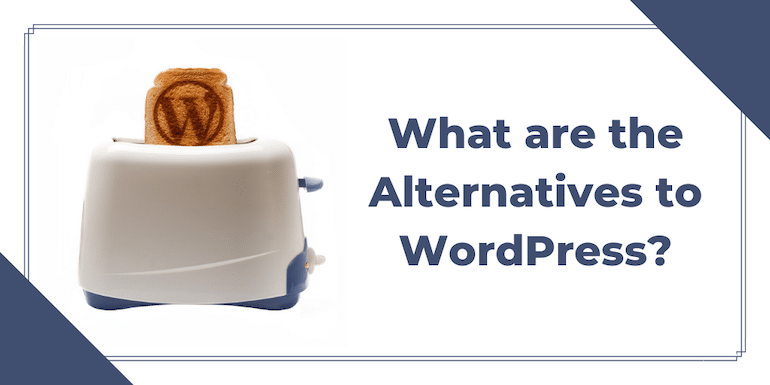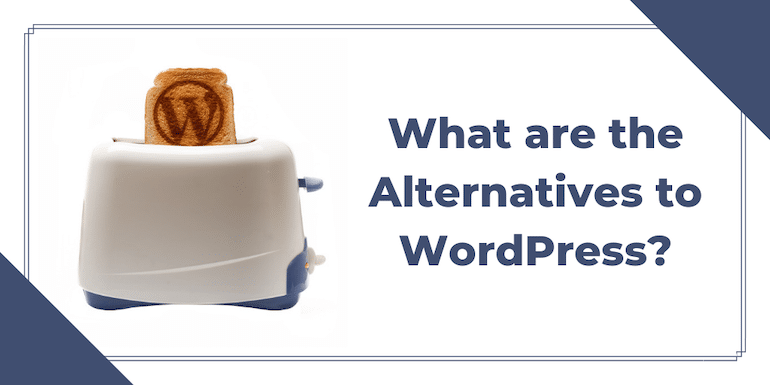 WordPress is the dominant CMS. It powers more than 33% of all websites online. It has moved much ahead of being a purely blogging CMS. And we love it for the ease of use but what if someone is looking for merely a blogging or building a website. What are the alternatives to WordPress?
So, if you are looking for a content management system for your website but don't want to be using WordPress, here is the list of most popular WordPress alternatives.

Wix is a very popular alternative to WordPress. It established its position as the most user-friendly CMS platform in a short time. It has an intuitive interface, an extensive collection of plugins, pre-designed templates, and third-party tool integration.
Wix offers both free and paid website building plans. Users can edit templates using a drag and drop page builder. On the contrary, Wix has a limitation with integrating sophisticated tools. It will be a significant turn off for users planning to create big sites.

Joomla is the most popular CMS due to its functionality and self-hosted options. Though Joomla has been around for a very long-time, WordPress has overtaken Joomla in popularity. Joomla isn't preferred CMS but used more as WordPress Alternatives.
Joomla is open-source and requires no coding to get it up and running. One can have a wide variety of third-party integrations to customize the website's functioning.
However, the setup of Joomla can be a bit tricky as compared to Wix.

Drupal is a popular open-source CMS written in PHP. It is one of the best publishers for e-commerce stores. Initially, it was developed as a student community solution but later on become a full-time open source CMS. The best part about working with Drupal is the ease to create highly optimized online stores.
Similar to WordPress, Drupal has an active user base, developer community, modules, and themes. The setup and modification require advanced PHP skills.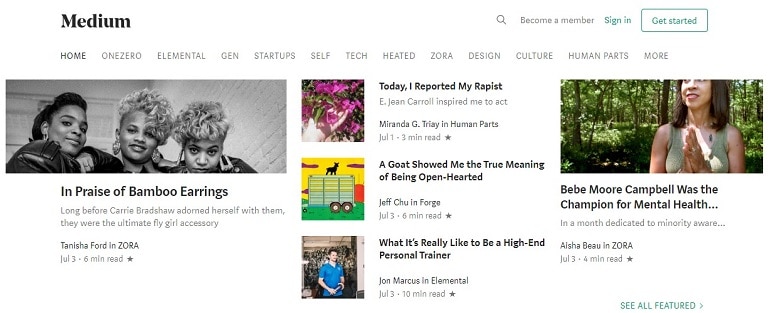 Medium is quite famous among freelance writers and bloggers. I will call it as a blog publishing platform instead of a full-fledged CMS.
Medium is different than WordPress because it allows users to publish content in a story format. Medium not only provides clean writing dashboard but also offers a fantastic reading experience for readers too.
There's no concept of themes and plugins in Medium. Moreover, it doesn't allow custom domain names anymore. In short, Medium is a blog community where users write, publish, and get applause.

Constant Contact is best known for its enterprise-grade email marketing solution. Alongside, they have rolled out an intelligent A.I. powered website builder. It is indeed a powerful WordPress alternative for small businesses looking for a robust online presence.
Users can build a custom website using the drag and drop builder integrated with guided A.I. wizard. One can create a personal blog, business site, or an eCommerce store with Constant Contact CMS.
Also, users get a free domain, free SSL certificate, and branded email addresses in the paid plan.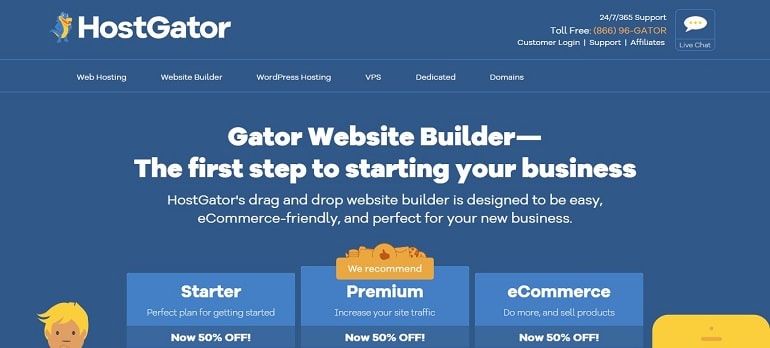 Pretty much like Constant Contact, HostGator has come up with an easy website builder called Gator. Using Gator is a piece of cake due to readymade website templates.
For example, if you want to create a blog, you will have to select a blog template. Furthermore, the blog management page will show all blog posts in the tile layout. Besides you can also toggle the RSS feed on or off.
If you plan to use Gator as a CMS, then hosting and the domain name by HostGator is preferable.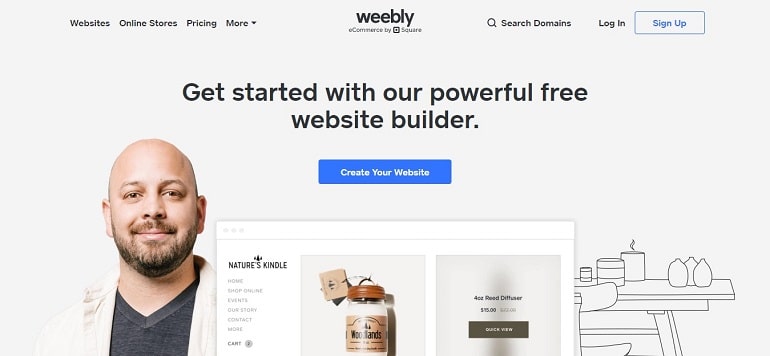 Weebly is pretty neat and clean. At times, it is less flexible but more comfortable to use when compared to Wix. Users can create web pages in Weebly with individual page elements or with pre-designed collections of items called Sections. If I overlook specific grievances, it's still the easiest website builder.
It has dedicated App center for users to add additional features to their site. It is similar to Shopify and Wix. Weebly is for those who aren't tech-savvy. Besides, it would be a real-time fun for them to see their website taking shape in no time.

Unlike WordPress, Ghost is strictly for bloggers and their blogs. It is a straightforward blogging platform that believes in a minimalistic user interface. Similar to WordPress, Users can download the self-hosted Ghost version, which is free.
Key features of using Ghost is it offers in-built SEO settings and social sharing features. This way, users need not install external SEO or social media plugins. Now, that's quite interesting.
The minimal UI approach by Ghost is visible in features too. Due to this gigantic multi-author blogs, magazines or portfolio sites can't be created using Ghost CMS.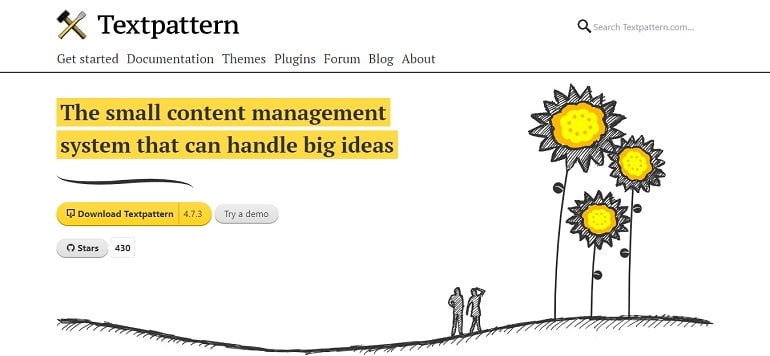 Textpattern is no way less than any leading CMS in terms of functionality and ease of use. It is the most lightweight WordPress CMS alternative. It has a bit less refined administrative back end compared to WordPress. It is still very robust.
Critical features of Textpattern includes themes, plugins, streamlined comment management, customizable subscription, and visitor log features. If you are looking for a less cluttered interface, then Textpattern is for you.
Conclusion
Content management platforms allow you to build a robust and authority website. The need for technical expertise in creating a site depends on the CMS one opts for.
For example, Gator and Constant Contact website builders provide user-friendly drag and drop UI.
On the other hand, if you are a freelancer looking to start a blog, then Ghost or Medium will be useful to begin.