WooCommerce SMS Integration plugins allow you to send SMS updates to customers as well as receive SMS message when a customer places an order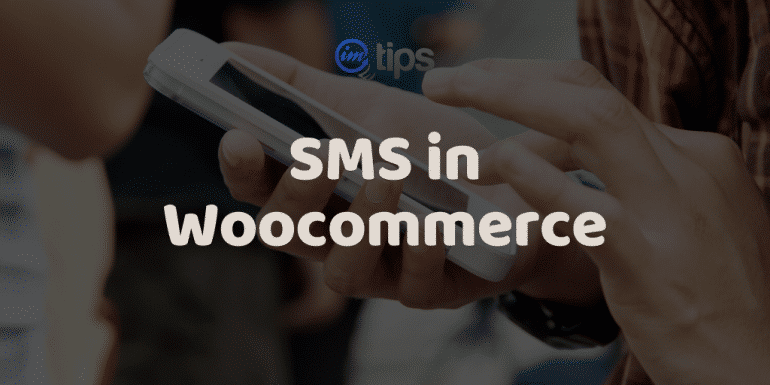 Sending SMS alert to customers is an essential requirement that every eCommerce store owner has. So, as a WooCommerce store owner, what are the options available for SMS integration?
Again, SMS integration will depend on your GEO location and the service provider. Moreover, one may want to send many different types of notifications like order confirmation, the payment received, sending tracking info, cross-selling products, etc.
So, I have selected only the best SMS integration plugin for WooCommerce that offers global services and have features like:
Easy installation and setup
Sending order notifications
Settings in the Admin panel to control SMS
Send SMS to any Indian mobile number.
Direct contact with customers
Event-based custom text messages
Send order details via text messages.
New order or canceled order notification
Order complete notification
SMS delivery report to sellers
Not only customers, but even sellers can get SMS notification using an SMS plugin.
Also read: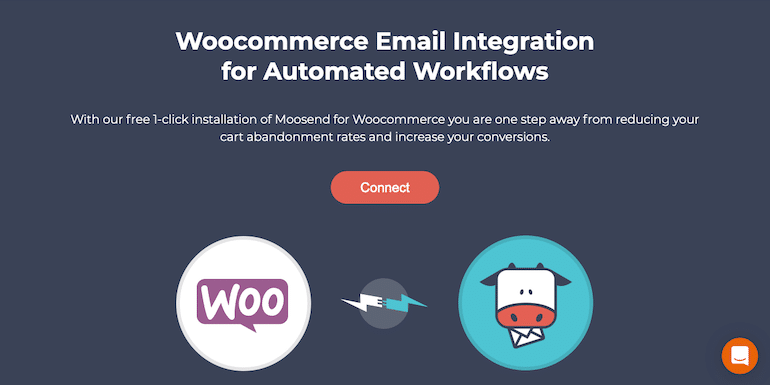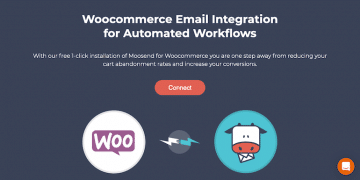 The best and the most trusted WooCommerce plugins for your store to reduce customer friction and drive more sales
Best WooCommerce SMS Plugins
So now let's look into the best SMS plugins available for WooCommerce

The YITH WooCommerce SMS plugin is an independent extension. Let me tell you that it is not free. For single-site usage, you will have to pay $63.99. The plugin offers order updates over the phone via text messages. Sellers can receive and send an SMS to customers if an order status changes.
Features
Automatic SMS sending when the order status changes
Integration with premium SMS service providers
Enable/disable SMS notification sendings
You can insert short-links in the message body
Create and send a new message from the order detail page
Extend character length of a single text message (default 160)
YITH WooCommerce "Request a Quote" integration
Custom order status SMS notifications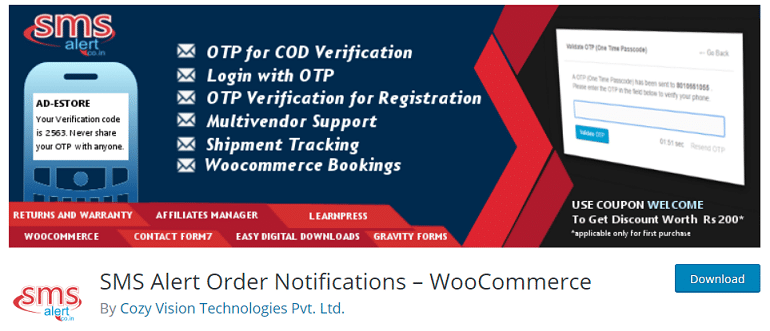 This WooCommerce add-on is useful when there is a need for notifying both buyer and seller about an order. Both of them get order alerts via SMS. A seller can configure the plugin so that buyer and seller can both get SMS notification after an order is placed. Moreover, the SMS notification options can be customized in the admin panel easily.
Features
OTP for order confirmation & verification
SMS to customer and seller on new user registration/signup
Order SMS notifications to both seller and buyer
custom templates for order SMS notifications
Sending order details using text messages
Event-based custom SMS template
Sending order status like pending, on hold, complete, cancel
Block user mobile number
Supports WordPress multisite
Daily SMS balance on Email
Also read:
Are you overwhelmed with choices for creating an online store? Let me share the pros and cons of WooCommerce to help make the right decision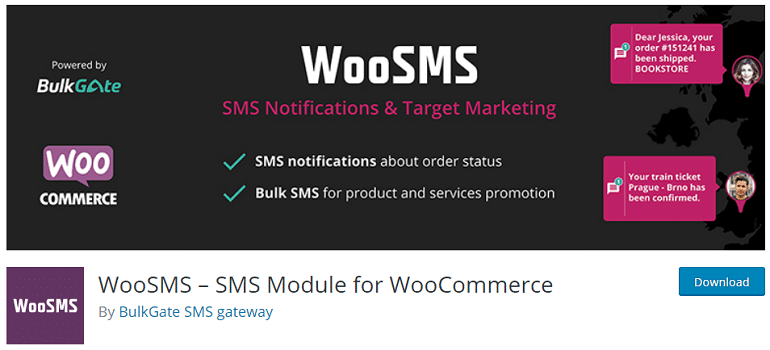 The WooSMS module is a unique SMS plugin for WooCommerce. The best part is you can update your customers through text messages across 200 countries. Sellers can promote their products via targeted & personalized bulk SMS. Refer to some of their robust features:
Features
Personalized and automated SMS notifications
Event-based SMS message templates
Notify customers about changes in order status
Multilingual SMS templates
Bulk SMS campaigns & target marketing
A complete overview of SMS messaging activity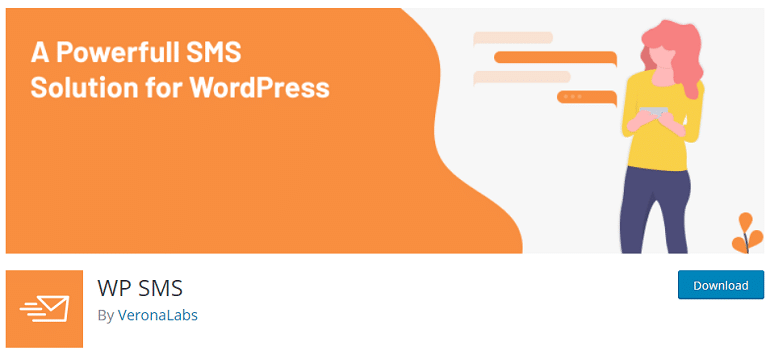 The WP SMS WooCommerce extension is completely free. Besides, the developer team offers a Pro version, yet the basic is free of cost. To use this plugin, you need to register with anyone of the SMS gateways they support. Using WP SMS, you can update your customers about new and existing products.
Features
Send SMS automatically to users and admins
Two-step verification for extra security
Instead of password login with mobile number
Supports more than 180 SMS gateways
Newsletter subscription via SMS
Integration with other WordPress WooCommerce plugins (Pro version)
Also read:
Shopify and WooCommerce are popular eCommerce platforms with their pros and cons. So which one (Shopify or WooCommerce) is the better choice for your store?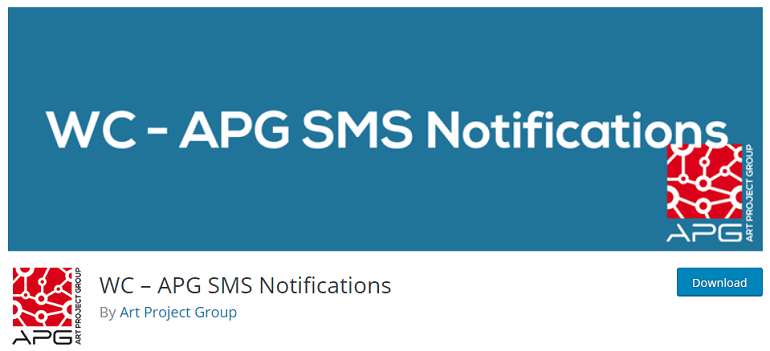 Similar to other plugins here in this list, the WC APG SMS plugin works the same way. The WC – APG SMS Notifications sends a message to customers every time the order status changes. Besides, it also notifies the seller in the event of a new order. For this plugin, you must have the latest version of WooCommerce.
Features
Support more than 30 SMS gateways
New order notifications to seller & buyer
Send text messages to the international customer
Collection of variables to personalize messages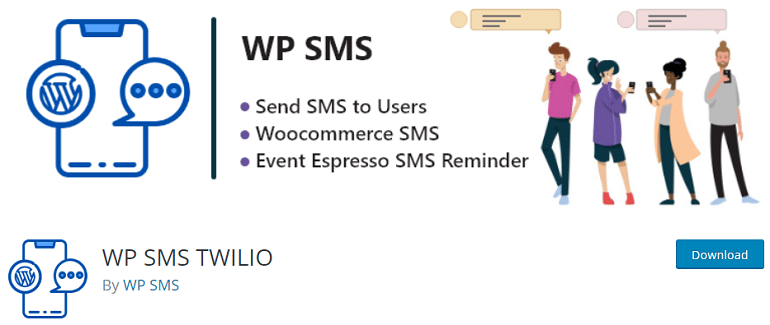 If you are planning to add SMS notification functions to your WooCommerce store, then Twilio is the best solution. They're reasonably priced and have an excellent API. Not only eCommerce, but a user can integrate this plugin into any type of WordPress site. It includes the function to send a text message from the plugin settings page. The plugin also offers a Pro version that comes with additional features.
Features
Custom function for sending SMS to any number
Services to send messages to international numbers
Plugin setting page enables sending a text message directly
Manage SMS related settings with additional tabs
Shorten URLs using Bit.ly or Google URL Shortener API