The reasons why most of the new blogs fail are blogging to make quick money, lack of content, worry too much about SEO and not readers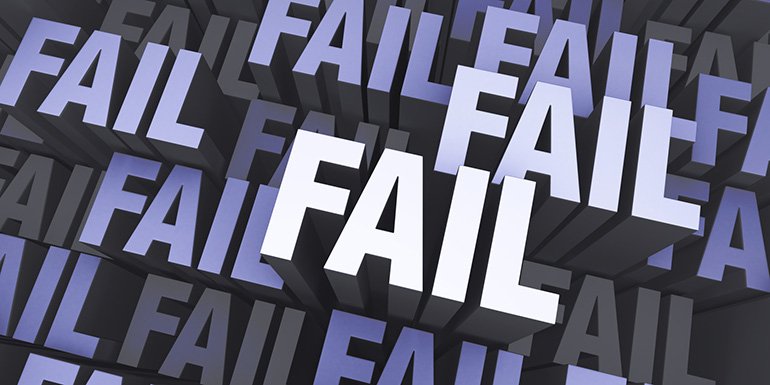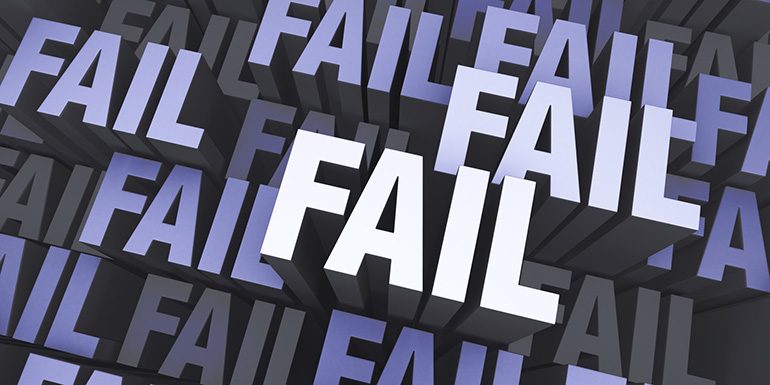 I prefer to phrase it as blog fail and not Blogger fail because it is not the blogger who has failed. Actually it the blog that has failed to meet the blogger's expectation.
I have seen a lot of blogs fail and as I talk to the blogger's I find some of the most common mistakes these bloggers make that lead to the failure.
With time the blogger loses the interest in either blogging as a whole or blogging in that niche.
So let me share some of the common mistakes that new bloggers make that lead to the demise of their blog.
1. Blogging for Money
No matter what business you start, you should focus on building the business first and then worry about the finances. Blogging is no different.
If you read books on blogging, you can accumulate a lot of knowledge about blogging but that does not mean you have become an expert. You have the bookish knowledge but then applying the same to your blog practically in your niche can take some time to learn.
Try to gain experience and knowledge before thinking about making money out of it.
My Investment Blog never started it with the intention of making money but to help the retail investor understand the market in India. I have evolved as a trader, investor, blogger and so did my blog and I have my book on Amazon that is selling more than I expected to sell.
The crucial aspect as a new blogger I see is they try to make money too soon. There is nothing wrong with having ads on the blogs. What I mean is they trying to sell a course or an eBook.
The amount of time dedicated to building the product can be used to build the community around the blog and then ask them their pain points. Once we know what the audience wants, the risk of building the product and not working goes out of the equation.
2. Dead Blogs or Copy Paste Blogs or Automated Blogs
In many discussions on various forums, I see people feel proud of the number of blogs they own. I read such threads and I don't feel like sharing the number of blogs I own i.e. two of them because some members own few hundred blogs.
Having more blogs is not bad provided you can create content for each of those blogs on a regular basis. However, if you have many blogs, some of them are bound to become dead over time.
To keep them alive one has to either need to copy-paste content from other blogs or make it an automated blog i.e. a blog that fetches content from other related blogs and forums, spins the content using some software to make look unique for search engines.
Instead of trying to make such blogs, it is better to have one or two blogs where you can actually write for.
3. Worry too much about SEO
There are very few people who start their first blog and know about Real SEO.
The majority of the people I have met have read about SEO in forums and think they are experts in WordPress and SEO and can do wonders with WordPress and start blogging.
The focus isn't on blogging and building a readership of the blog but the focus is to game the SEO for more traffic.
Forum information on SEO can be misleading because forums are for sharing views.
Anybody can share his views and opinions about a question or query. It helps in knowing different views and opinions. Things that work and things that don't but that can lead to a lot of information that may not always be correct and for a particular case.
So you have to grasp the information like views and not as knowledge.
When starting you should focus on blogging and over time get your SEO and marketing plans executed.
4. Not Investing Enough Money
What would you prefer if you plan to be a cricketer?
Build a cricket bat yourself from raw wood.
Purchase a good quality bat from a shop.
I am sure nobody will opt for the first choice. Now, what would you prefer if you plan to be a blogger?
Build the blog from scratch.
Get it done by a professional.
Many will agree most will not opt for the second option and it says all.
When it comes to blogging, everyone assumes they can do everything. There is nothing wrong trying it but you should have a benchmark from the best blog in the niche. If your output is not as good as others, opt for someone who can get that done for you.
5. Not Focusing on Right Stats
Page Views is the stat many new bloggers focus on and is one of the prime reasons Why Blogs Fail.
The more important is to focus on how many blog readers you acquire and not how many people visit your blog.  As a new blogger, the focus should be on what questions I can answer for my readers to help them.
Does it matter if you get 1100 or 1500 visits to your blog in the last 30 days? Isn't that just a number to satisfy you?
For bloggers the most important part is content. Once you have good solid content on your blog you can work on other aspects.
So the focus should be only on one number which is how many good quality articles you have on your blog and how you can increase such good quality article count that can help your readers even further.